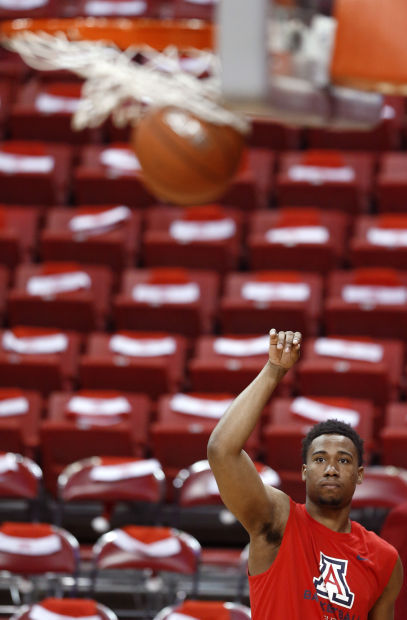 The Arizona Wildcats announced today that freshman forward Craig Victor is transferring.
Victor played in just eight of the Wildcats' 14 games, after he did not make coach Sean Miller's nine-man rotation. He was suspended for UA's Dec. 19 game at UTEP, after which Miller said he was "fine."
Victor then made the trip to UA's Dec. 23 game at UNLV but did not play against the Rebels. He played five minutes in UA's 73-49 win over ASU on Sunday.
"We wish Craig Victor and his family well," Miller said in a statement that was released about six hours after Miller's weekly news conference earlier Tuesday.
Overall this season, Victor averaged 3.1 points and 1.1 rebounds a game while averaging 7.1 minutes. 
The last time Victor was made available for comment by Arizona, on Dec. 15, he said he understood what he was coming into, noting that the return of Brandon Ashley from a foot injury -- instead of leaving for pro basketball -- cut into his potential time.
"I'm just getting better. I know I'm getting better. That's all that matters," Victor said. "I'm helping other guys get better too, competing every day. My games are played in practice."
It is not yet known which school Victor will transfer to.