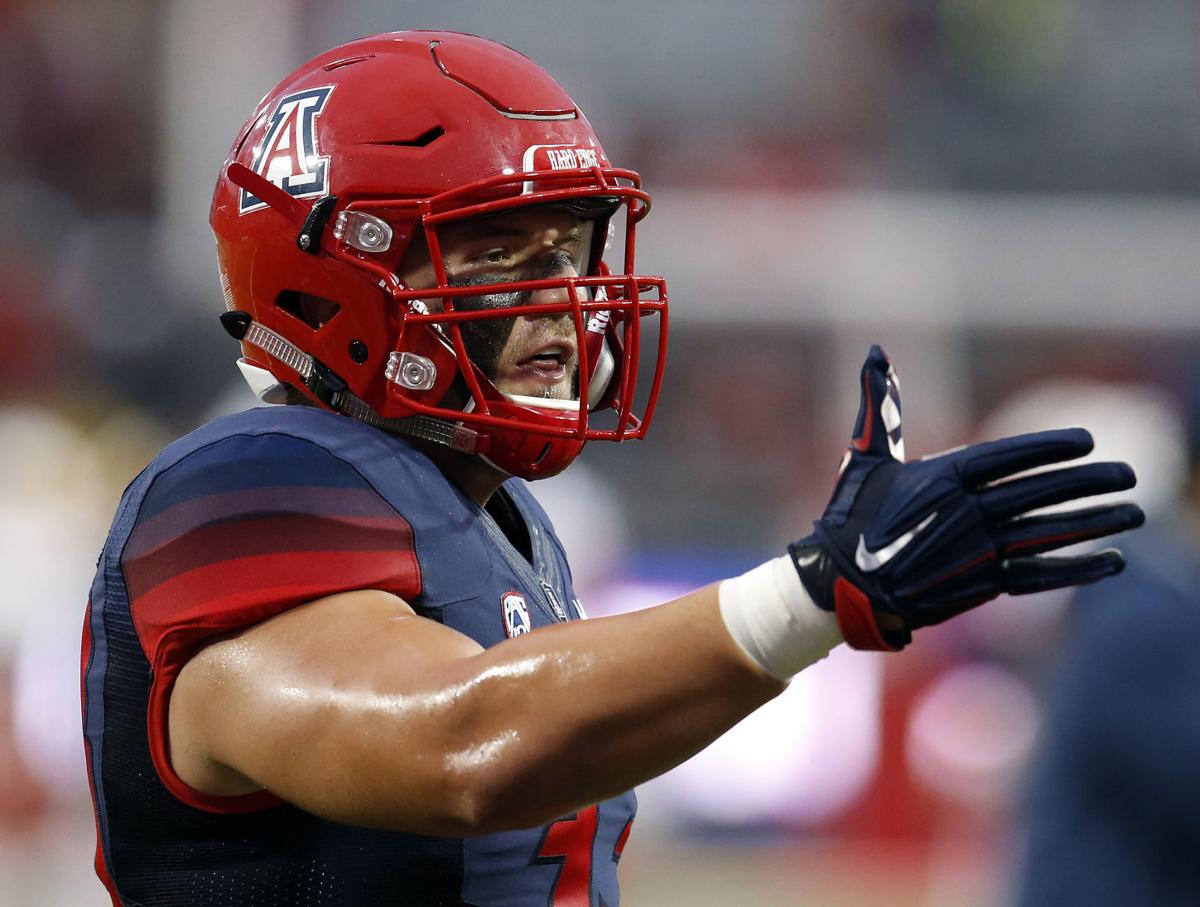 ESPN analyst Todd McShay conducted a conference call this afternoon to preview next week's NFL draft.
I had a chance to ask McShay about Arizona's top two prospects, linebacker Scooby Wright and receiver Cayleb Jones. Regarding Wright, I asked specifically whether there's a place in the pass-heavy NFL for a linebacker like Scooby, who seldom was asked to play in coverage while at the UA.
"There's certainly a place," McShay said. "Teams certainly are looking for more athleticism and range in coverage, and I think that's where you're headed with that question. But when you study him on tape, his best attribute on passing downs is when he's turned loose as a blitzer. He does have limited range in coverage but very good instincts. He's going to get to the ball as quickly as his body will allow him to because he has fast eyes and diagnoses things quickly. He doesn't have great range vs. the run, but again, he's going to diagnose plays quicker than most. He's really good with his take-on skills. Strong tackler. And he's around the football.
"That's the positive that really stood out to me. When I've studied him going back to 2014, he's just always around the ball. That is a trait that seems to extend into the National Football League from college. Guys that are around the ball, make plays, have playmaking instincts, it helps them in the league. But there's certainly limitations, and he's got to get healthy and stay healthy. That's why I think probably a third-round grade. … He could fall to Day 3 because of the durability issues that he had."
While Wright has a chance to be selected on Day 2 (Rounds 2-3), McShay sees Jones as a Day 3 pick (Rounds 4-7).
McShay said Jones has a good frame (6-3, 209 at February's NFL scouting combine) and good ball skills and "does a nice job separating late." McShay dinged Jones for lacking top-end speed and explosiveness. McShay projects Jones as a No. 3 or No. 4 receiver in the NFL.
One more draft-related note: Arizona safety Will Parks tweeted that he just visited the Denver Broncos after meeting with the Kansas City Chiefs. He's now on to Cincinnati.
I appreciate the Broncos for this amazing opportunity. Next stop ✈️Cincy.

— Parks Place (@PhillyWill11) April 19, 2016