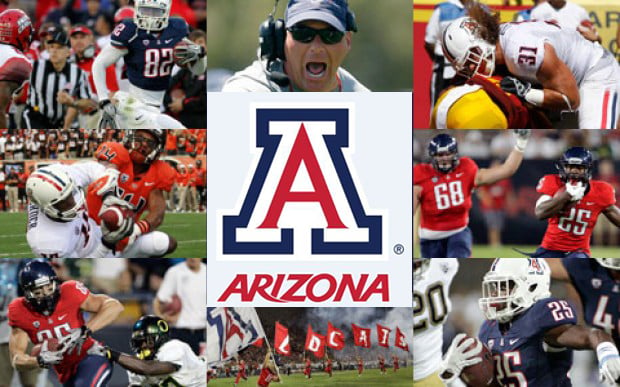 Rich Rodriguez is beginning to collect running backs like they're quarterbacks.
One day after getting a commitment from former Illinois running back Dami Ayoola, the Arizona Wildcats have added another former FBS back to the mix.
Former UNLV and Northwestern running back Adonis Smith pledged to the UA this afternoon. He has one season of eligibility remaining and should be able to play right away in 2014.
He'll join an unproven backfield consisting of incoming freshman Nick Wilson and redshirt freshmen Zach Green and Pierre Cormier and senior Terris Jones-Grigsby. 
"I just felt the offense is a great offense," Smith told the Star this afternoon. "I think Coach Rodriguez is a great coach. I've been watching him for years. It all just felt like a great fit."
It's not clear if Smith will be on scholarship or join the team as an invited walk-on.
Smith is originally from Oakland, Calif., and prepped at Serra High School. He ran for 1,534 yards and 15 touchdowns as a senior.
He then signed with Northwestern and played for the Wildcats in 2010 and 2011. He rushed for 196 yards as a freshman and 266 yards and three scores as a sophomore.
After the 2011 season, Smith transferred to UNLV and sat out the 2012 season. He played last year for the Rebels and played in 12 games. He had 70 yards and two touchdowns on 28 carries. He had four carries for eight yards against Arizona in September when the two teams hooked up in Las Vegas. 
Smith is expected to arrive on campus this summer. 
Be the first to know
Get local news delivered to your inbox!