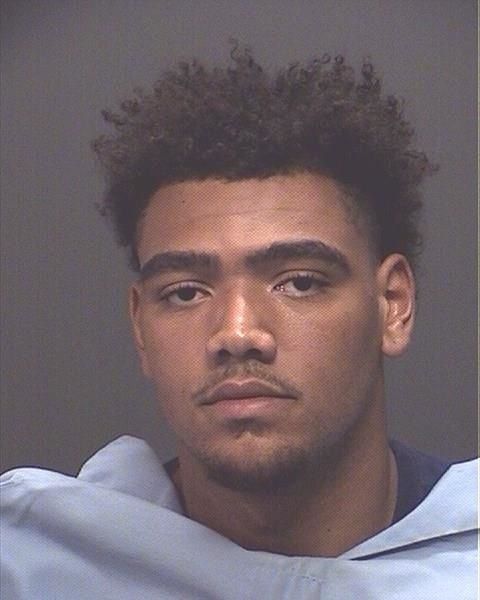 Offensive lineman Jordan Poland is no longer with the Arizona Wildcats football program after being arrested Wednesday by the Tucson Police Department.
A Tucson Police Department spokesperson confirmed Wednesday night that Poland was arrested earlier in the day on one count of trafficking in stolen property. 
TPD spokeswoman Sgt. Kimberly Bay told the Star that Poland, 20, was arrested because he pawned a microphone that had been reported stolen in a burglary. Bay said Poland is not believed to have been part of the burglary, but the investigation is still ongoing. 
Poland's name appears on Pima County's online jail roster as he is still being held.
A spokesman for the Pima County Sheriff's Department said he could not comment further on the charges, since the Tucson Police Department — and not the county — arrested him.
The football program confirmed his departure Wednesday. Coach Rich Rodriguez and athletic director Greg Byrne released the following joint statement to the Daily Star: 
"The athletics department and the football program were notified earlier today of an issue involving Jordan Poland. As a result, we have decided that Jordan will no longer be a member of our football team. We will continue to cooperate with the authorities on this matter moving forward."
Poland, listed at 6 feet 7 inches and 343 pounds, was a four-star recruit who redshirted for the Wildcats last season. He chose the UA after decommiting from USC as a senior at La Jolla Country Day High School outside of San Diego.
Poland was expected to compete for playing time this year.
Be the first to know
Get local news delivered to your inbox!