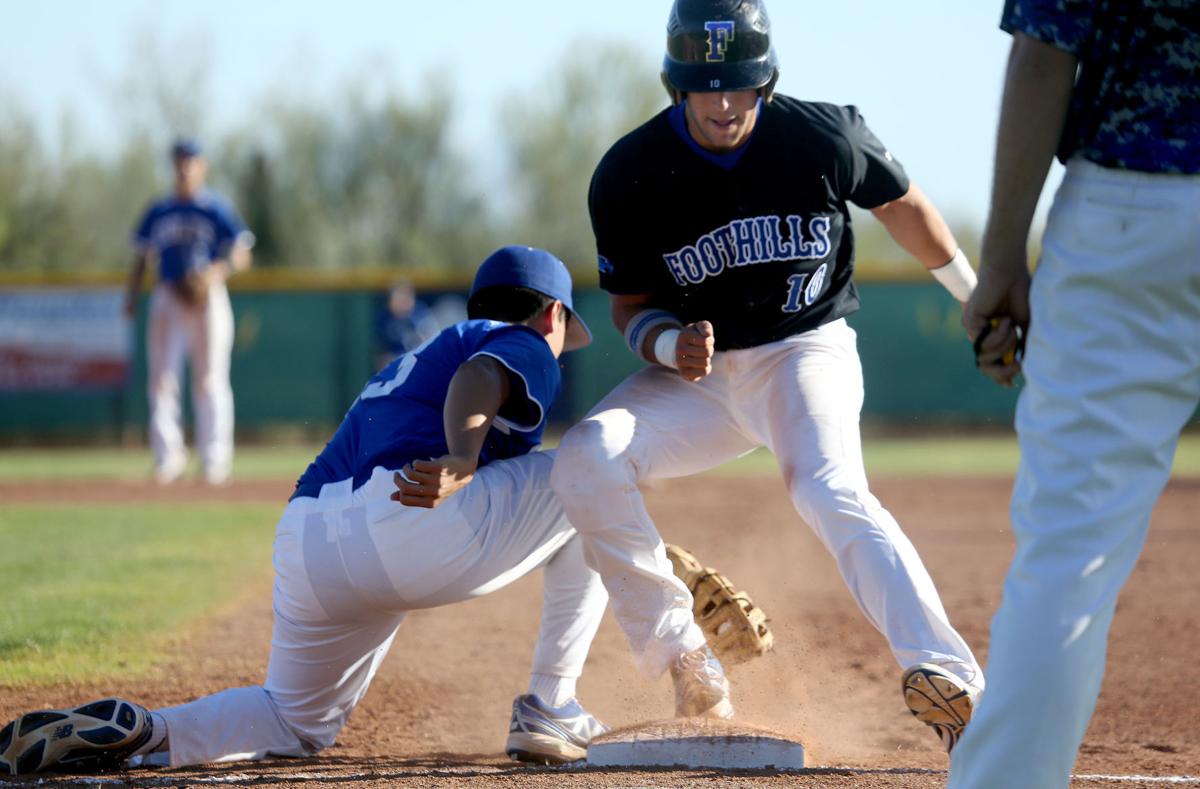 Nine players from Southern Arizona were selected in the Major League Baseball draft earlier this month, joining a list of 40 other local products who are active in the minor leagues.
Some of the recent draftees have yet to begin their professional careers, but a few of the others have wasted little time in taking the first step in what they all hope is a journey toward the big leagues.
Here's a glance at what some of the pro-ball newcomers have done in the early going.
Luis Gonzalez, CF, Kannapolis Intimidators (A)
Some White Sox fans wondered why Gonzalez, a 2014 Catalina Foothills High School graduate, wasn't immediately assigned to Single-A after being drafted in the third round. But in just four games in rookie ball, the big-time prospect did enough to sway management in Chicago. 
In his pro debut Monday, Gonzalez broke open a close game in the 11th inning with a three-run double for the Great Falls Voyagers in a 5-1 win. The Sonora, Mexico, native was promoted a few days later, and he went 1 for 5 Saturday batting leadoff in his first game with Kannapolis. 
J.C. Cloney, LHP, Burlington Royals (Rookie)
Considering it was his first appearance out of the bullpen in years, Cloney fared well in his initial minor-league outing Friday. And compared to his Burlington teammates that night, Cloney was downright unhittable.
The most recent ace of the UA pitching staff, Cloney – a ninth-round pick by Kansas City – flashed his standard high level of command with three strikeouts and zero walks while allowing two hits and one run in a 16-1 loss to Kingsport. Three different Burlington pitchers gave up five runs in the blowout.
Jared Oliva, OF, West Virginia Black Bears (A) 
Things are already looking up for Oliva, who went 0 for 4 Saturday in his debut with the short-season Black Bears. He was hitless in his first three at-bats Sunday against Batavia to put him at 0 for 7 as a pro, but then he belted a double – something he did 25 times for Arizona this season.
Oliva was a seventh-round draft choice of the Pittsburgh Pirates.
J.J. Matijevic, IF/OF, Tri-City ValleyCats (A)
The Houston Astros didn't officially announce until Saturday where it would assign its prized second-round pick, J.J. Matijevic. Now the left-handed slugger is doing his thing 2,500 miles from Tucson in Troy, New York.
Matijevic, a consensus All-American and Pac-12 batting champion this season for the Wildcats, made his debut for Tri-City on Sunday and went 3 for 5 with three singles and a run scored.
Days that Louis Boyd worked as an intern at Nike in Beaverton, Oregon, before being drafted by Seattle in the 24th round on June 14. The ex-Wildcat shortstop singled, walked and stole a base Saturday in his debut for the Mariners' Arizona Rookie League squad.