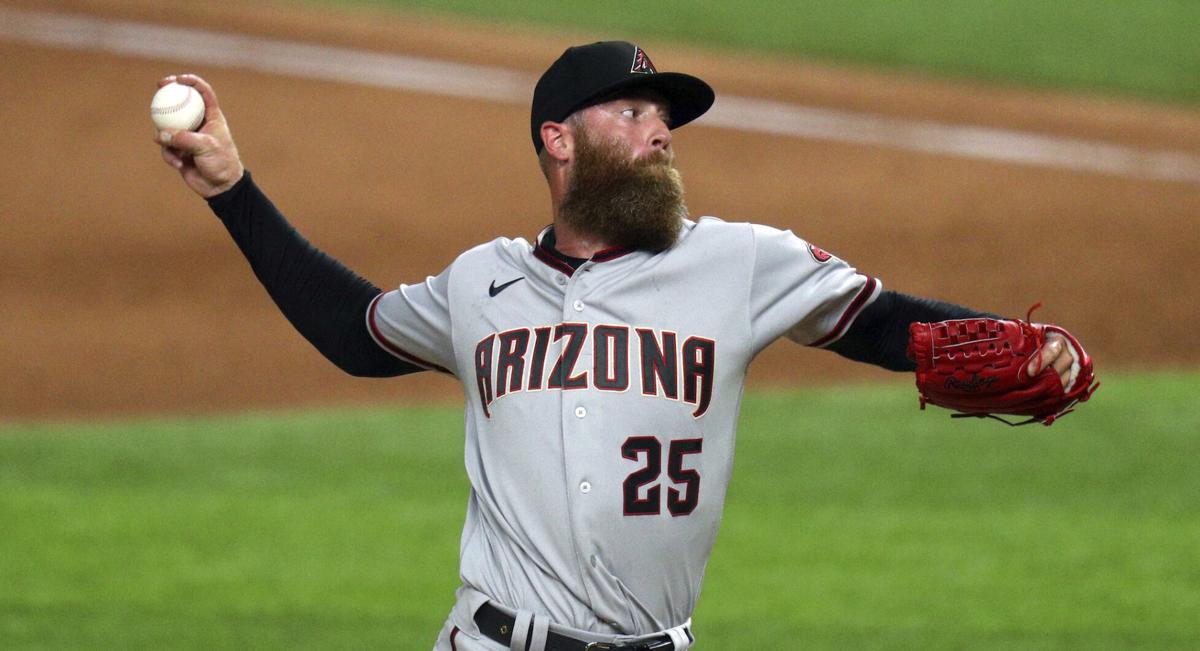 Mired in last place in the NL West with a 14-21 record and just four weeks left in the regular season, the Arizona Diamondbacks made it clear Monday they would be sellers at the trade deadline.
The D-backs traded away starting pitcher Robbie Ray, relief pitcher Archie Bradley and outfielder Starling Marte in three separate deals.
About two weeks ago, the D-backs were 13-11 and on a six-game winning streak. But since then, Arizona has lost 10 of 11 to fall into the basement.
The Bradley deal
The D-backs sent Bradley to the Reds for outfielders Josh VanMeter and Stuart Fairchild in the deal. The Reds also received cash.
The 28-year-old Bradley has been an important part of the D-backs' bullpen over the past four years and earned the closer's role midway through last season. He has a 4.22 ERA and six saves in 10 appearances this season.
Bradley was selected by Arizona in the first round of the 2011 amateur draft. He is 22-25 with a 3.96 ERA and 28 saves in 249 career games. With his long beard and outgoing personality, he was a fan favorite in the desert.
VanMeter has played two seasons in the big leagues. The 25-year-old hit .237 with eight homers, 23 RBIs and nine stolen bases last season while playing first, second, third and left field. VanMeter has struggled in 2020, going just 2 for 34 at the plate in limited playing time. The 24-year-old Fairchild was a second-round pick by the Reds in 2017 and split last year between Single-A and Double-A.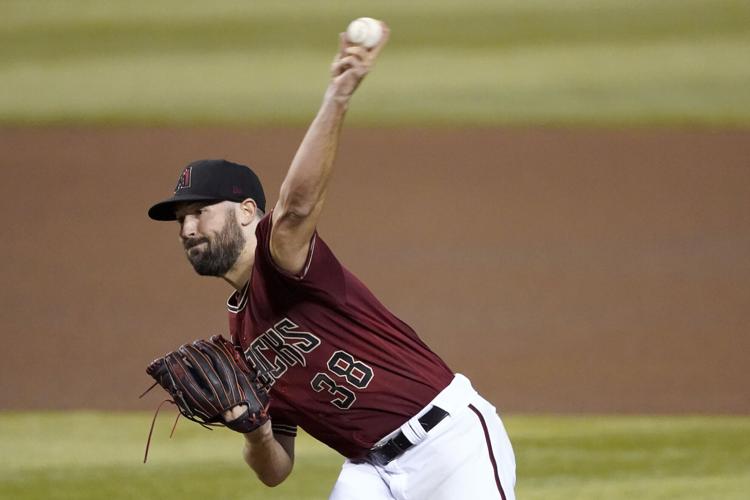 The Ray deal
Toronto acquired Ray, sending Arizona lefty Travis Bergen in the deal. Toronto also received cash considerations as part of the trade.
The 28-year-old Ray was a 2017 All-Star and finished seventh in the NL Cy Young Award voting that year after going 15-5 with a 2.89 ERA. He's known for his big strikeout numbers and had a career-high 235 last season.
But Ray has struggled with his command so far this year. He has a 1-4 record with a 7.84 ERA. He's walked 31 batters in 31 innings and given up nine homers while striking out 43. He will be a free agent at the end of the season.
The 26-year-old Bergen is in his second year in the big leagues. He played for the Giants in 2019 and had a 5.49 ERA in 21 relief appearances. He pitched for the Blue Jays once in 2020, throwing 1º scoreless innings while striking out three.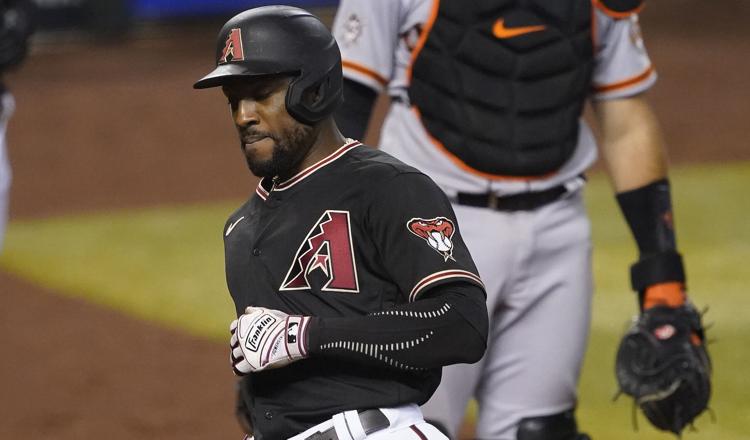 The Marte deal
The Diamondbacks received pitchers Caleb Smith, Humberto Mejia and a player to be named in sending Marte, 31, to Miami.
Marte played most of his career with the Pirates, where he was an All-Star in 2016. The two-time Gold Glove winner in left field was traded to the D-backs during the offseason and played well, batting .311 with two homers, eight doubles and five stolen bases while playing center.
The 29-year-old Smith has pitched just once this year, giving up one run in three innings on July 25. He was 10-11 with a 4.52 ERA in 28 starts in 2019. The 23-year-old Mejia made his big league debut earlier this year and has a 5.40 ERA in three starts.
Be the first to know
Get local news delivered to your inbox!