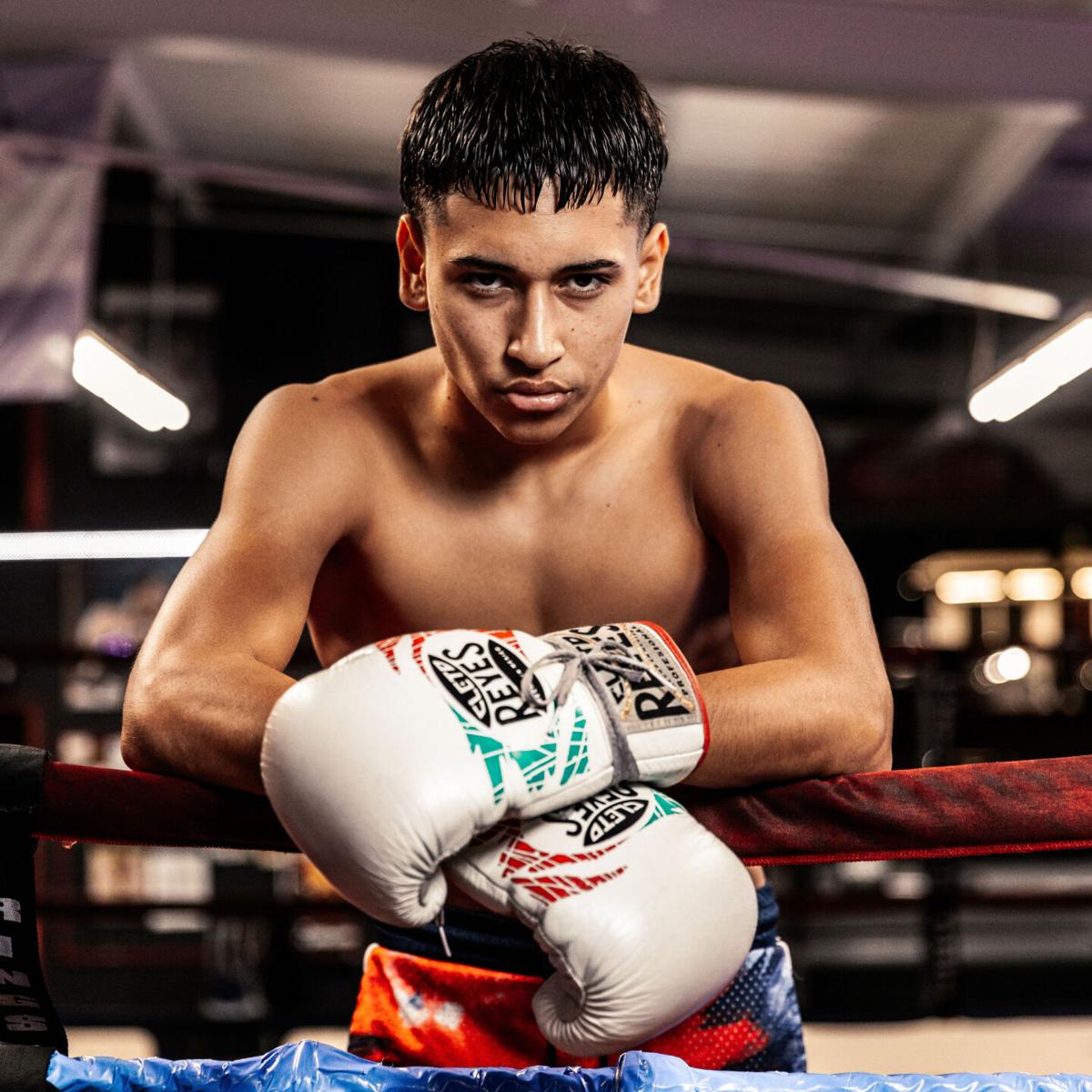 A teenage Tucson boxer is making his professional debut in the United States on the undercard of a World Boxing Organization title fight to be held in San Diego on Friday.
Jose "El Fosforito" Ramirez (1-0, 1 KO) will face Las Vegas' Floyd "Cashflow" Diaz (2-0) in a bantamweight bout to kick off the fight card leading up to the battle between WBO featherweight champ Emanuel Navarrete and challenger Joet Gonzalez at Pechanga Arena. The event starts at 7 p.m. and will be streamed on ESPN+.
This isn't the first time these two young boxers have met each other in the squared circle, according to Ramirez. Diaz beat the Tucsonan during their first amateur fight back in 2016. Since then, Ramirez and Diaz have bested one another in amateur matchups over the years.
"Me and Diaz fought in the amateurs, so I kind of know what he's got and what his style is. We definitely fight with similar styles, but there's really nothing I've got to be worried about besides his speed," Ramirez said. "I know he has good technique and overall he is talented. I'm not trying to underestimate him but I know what he has and I know what I have."
The 18-year-old was supposed to make his stateside debut during Oscar Valdez's title bout against Robson Conceicao at Casino Del Sol's AVA Amphitheater in September, but his opponent dropped out of the match the day before the fight. Ramirez fought his first professional match in Mexico earlier this year, knocking out Manuel Ibarra Nubes (0-10) in the first round.
"I was really disappointed because I put a lot of effort into that camp and it was supposed to be in my hometown, in front of a home crowd and I really wanted to show my skills to the people of my city," Ramirez said. "(The opponent) tried to make an excuse saying his coach walked out on him. But come on, his coach isn't going to walk out on him the day before the fight. Now, he's suspended from fighting for the next six months here or in Mexico."
But Ramirez said he isn't too upset his pro debut won't be in the Old Pueblo. He sees his upcoming fight against Diaz as his first step on the path to boxing greatness.
"Winning this fight could take me to stardom. I feel like it will be better to have a great résumé than to have a hometown fight," Ramirez said. "I still want to build myself up and build up my resume. I want to progress and then come home to fight."
Balancing his senior year at Tucson's STAR Academic High School while training for his upcoming fight at Rhinos Boxing in Vista, California, has its challenges, Ramirez said. The Sunnyside School District alternative school is giving the fighter a chance to complete his coursework while in training camp so he can graduate on time. The teen has spent the past few months living at his trainer Sergio Zaragoza's home in the San Diego suburb of San Marcos while preparing for his match against Diaz.
Zaragoza said he likes to keep his fighter's training schedule to early mornings and late afternoons so Ramirez the daytime to focus on school work. The young fighter's studies are paramount to his boxing career, said the trainer.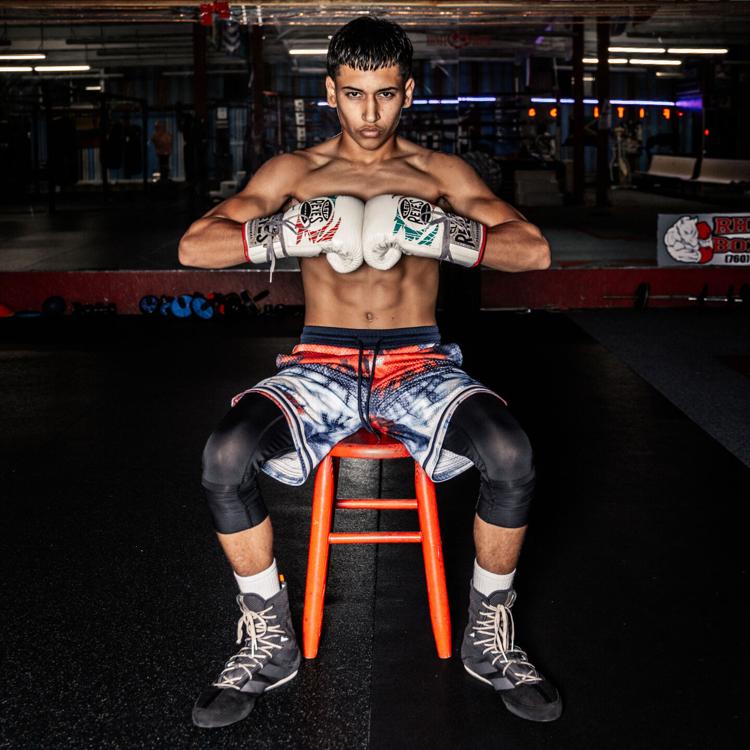 "We have an agreement that he gets his grades together and does his work, then he can come to California with me," Zaragoza said. "If not, he can stay in Tucson where there is nothing going on for boxing. I care more about his life than I do boxing, and I love boxing."
The trainer has worked off and on with Ramirez since he was 8 years old and coached his older brother, Jensen, throughout his professional career. Zaragoza said he has seen Ramirez grow into a great fighter over the years but believes the 18-year-old has the potential to become a world champion one day.
"It's so scary to know that he is fighting on (Friday) and no matter what the result is ... win or lose ... you can just see how this kid has so much room to grow," Zaragoza said. "He could easily gain four to six pounds of body mass. Right now, he is currently fighting at 118 pounds, but I would like to get him fighting at 122 pounds like his brother back in the day."