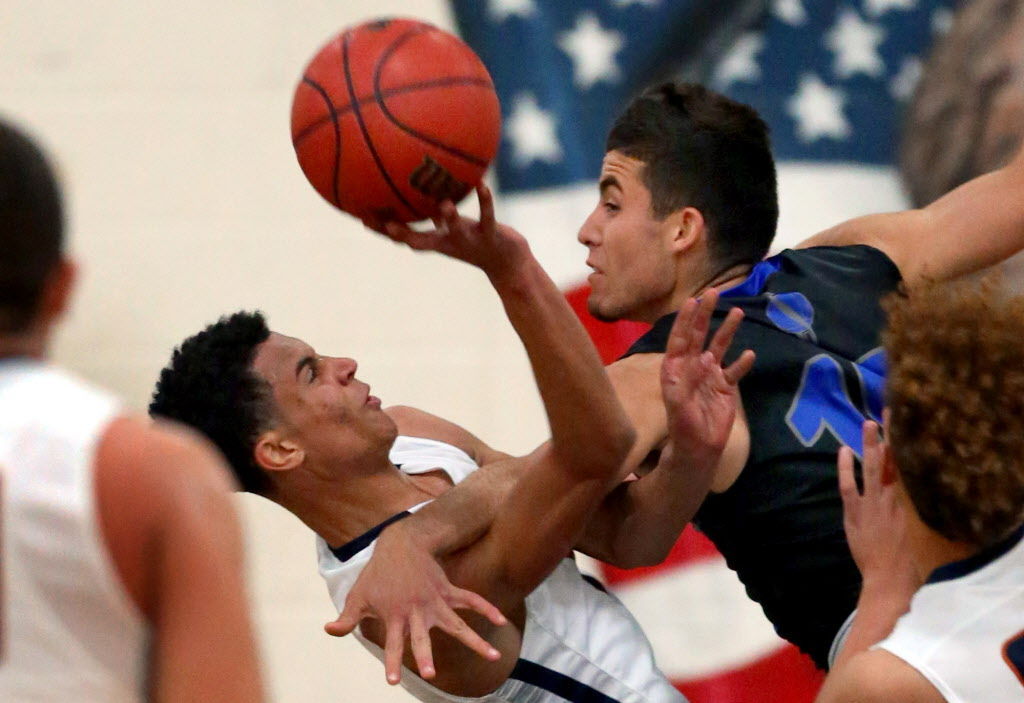 Sunnyside's boys basketball team won't be hitting the road for a while now.
The eighth-ranked Blue Devils  held on for a 53-50 win at No. 9 Cienega in a big Division II, Section I showdown on Friday night for their eighth straight victory. Senior forward Jacob Inclan scored a team-high 19 points while fellow senior scored 11 points all in the first half
Sunnyside (19-5) closes out the regular season with three straight home games and — as long as it keeps winning — won't have to travel again until the third round of the Division II state tournament next month.
"This game was super big for us with the section title on the line and power points," Inclan said. "This determined where we would be in the state playoffs.
"Not looking over the other teams, but this was our game of the year — this was the one we wanted to win the most."
Sophomore point guard Jordan Green scored a game-high 20 points for the Bobcats, who were without their leading scorer in Isaiah Murphy. The senior shooting guard woke up with back spasms and was unable to suit up.
"We missed (Murphy) for sure; he's been a great leader for us this year," Cienega coach Matt Johnson said. "Not only did we lose a great player, we were missing a great leader so I'm really proud of the way they stepped up.
Although the Blue Devils escaped Cienega with a win Friday night, coach Rob Harrison wants to see his team play better down the stretch, especially with the postseason just a few weeks away.
"Mentally tough teams are going to win games in the playoffs," said Harrison, who previously coached Cienega's girls team "We got the win but too many mistakes in the end so we'll clean it up."
After Sunnyside scored on its first possession, Green responded with a three-pointer that sparked a 10-0 run by the Bobcats. But the Blue Devils turned the tables with an 18-2 run of their own and led 26-19 at halftime in a matchup that has turned into somewhat of a rivalry over recent years.
"They're a good team, we're a good team," said Gutierrez, who hit three triples in the first half. "We know what it comes down to when we play each other."
Cienega scored seven straight to open the third period, tying the game at 26. That trend continued into the fourth quarter before Sunnyside pulled ahead and held off a late push by the Bobcats.
Junior shooting guard Andrew Leonard sank a pair of free throws in the final seconds to make it a three-point game, but sophomore Breven Burnett was just off the mark on his potential game-tying shot to try and force overtime.
"We've got to respect the game and respect our opponent all the time," Inclan said. "We know that every game is big and we're going to come out and compete."
Contact high school sports coordinator Daniel Gaona at 807-7761 or dgaona@tucson.com. On Twitter: @DanielGaona13