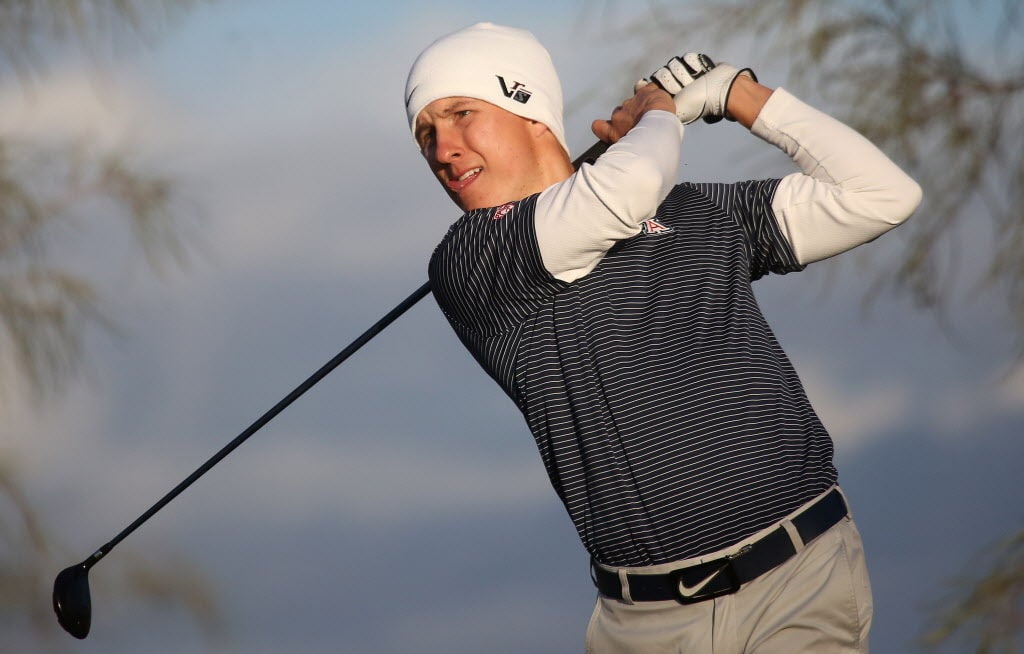 Arizona Wildcat Alex McMahon was named the Pac-12's Golf Scholar-Athlete of the Year on Sunday. McMahon has a 3.92 GPA and a career average of 74.12 strokes per round.
McMahon has competed in 44 tournaments (129) in his career for UA and has posted round of par or better in 37 of them.
"Alex embodies everything you expect from a model student-athlete," said UA coach Jim Anderson. "He has sacrificed over his career to be exceptional in the classroom and on the golf course."
The Pac-12 men's golf tournament begins Monday in Pullman, Washington.
Compiled from a news release