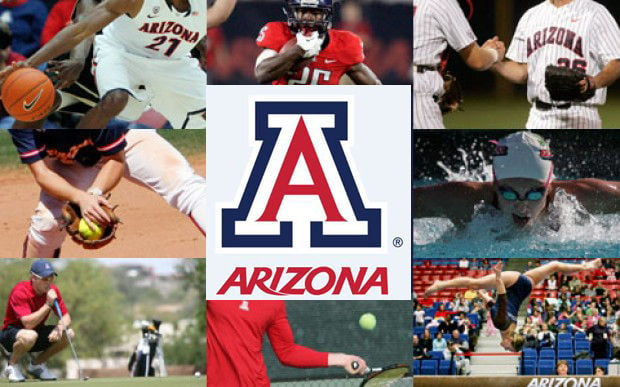 The University of Arizona women's golf team is still alive after four days of stroke play at the NCAA championships. Now the Wildcats will turn their attention to match play.
The top eight teams after stroke play advance to match play, and the Wildcats finished fifth after Monday's fourth round. They will face No. 4 Stanford in the quarterfinals starting at 7:50 a.m. Tuesday in Bradenton, Florida.
The semifinals will follow the quarterfinals Tuesday, with the championship match set for Wednesday.
In other quarterfinal matchups, No. 1 USC will face No. 8 Washington, No. 2 Duke will take on No. 7 Texas Tech and No. 3 Baylor will play No. 6 Tennessee.
UA junior Lindsey Weaver finished tied for 18 in stroke play with an 11-over 299. Freshman Krystal Quihuis was tied for 25th with a 13-over 301.
"Our girls played well," UA coach Laura Ianello said. "Our girls hung in there. We were able to make some birdies down the stretch."
Includes material from a news release