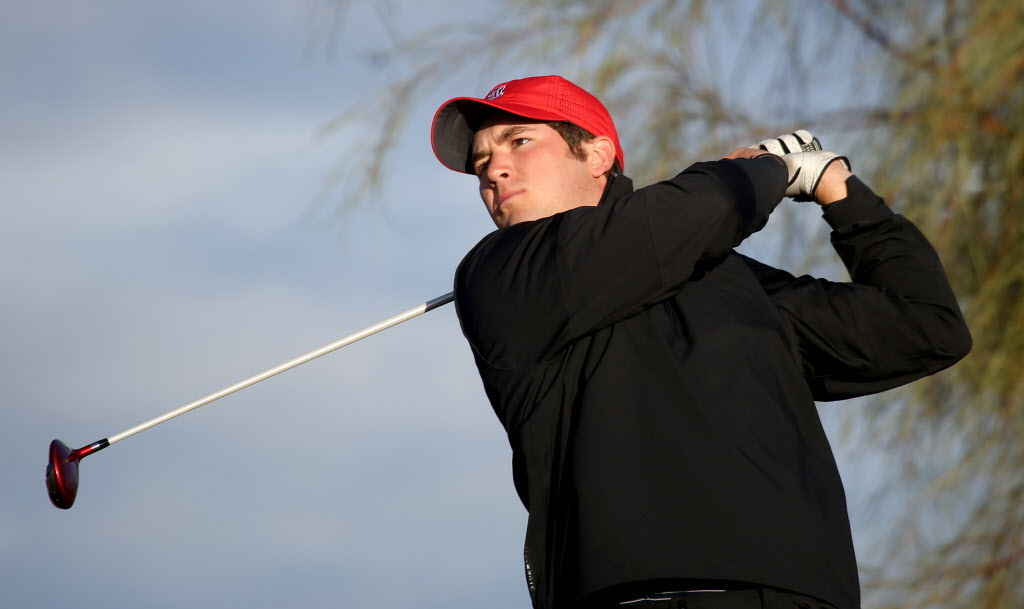 The Arizona men's golf team is in 10th place after the first day of the Pac-12 championships in Pullman, Washington.
The Wildcats shot a 36-over 736 total, with a 372 in the first round and a 364 in the second on Monday. UA trails first-place USC (699) by 37 strokes. Arizona State (705) is in second place.
UA freshman George Cunningham is tied for 14th among individuals with a 1-over 141 total, while senior Brenden Redfern is tied for 37th with a 6-over 146. Stanford's Maverick McNealy leads with a 2-under 133.
The third round is Tuesday and the final round will be held Wednesday.
Arizona earned its 23rd straight NCAA regional appearance, and will be the No. 1 seed at the Notre Dame Regional in South Bend, Indiana. Eighteen teams will compete in the event, which will take place from May 7-9. The top six teams will advance to the NCAA Championships.
The Wildcats signed five players who will join the team for next season: Sam Manley (San Diego), Rachel Wilson (La Jolla, California), Tyler Lucas (Aledo, Texas), Jianna Bonomi (Huntington Beach, California) and Sara Pantovic (Vancouver, British Columbia).