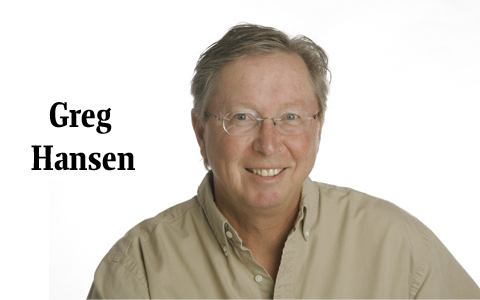 On the days Sean Miller is available to the media, room 109C at McKale Center has space for about 30 reporters and maybe six cameramen, although it is always a squeeze.
If you don't get there early, you stand, and on Wednesday afternoon, two of the most senior and respected sports reporters in Arizona, the Star's Bruce Pascoe and ubiquitous Phoenix scribe Jack Magruder, were forced to take notes with their backs against the wall.
The media scrum arrives not just because Arizona basketball is the state's most high-profile college sport, but also because Miller is willing and insightful; if someone kept track of such things, he would lead the NCAA in fewest clichés per season.
For 40 minutes, Miller fielded questions on every conceivable topic: team chemistry, Kevin Parrom's comeback, scheduling strategy, the position transition of Solomon Hill and the body fat of 7-foot Kaleb Tarczewski.
The consistent theme to Miller's media day Q&A session was that his program is growing the right way and that the character of those within continues to mature.
There is an unspoken tension at these sessions because Miller doesn't suffer fools and doesn't waste time or words.
So when a student reporter asked if Miller would miss departed 2011-12 freshmen Josiah Turner and Sidiki Johnson - two knuckleheads who were asked to leave the program - Miller didn't bite.
"Probably," he said, and moved to the next topic.
In all the years I've been chronicling these media sessions, I've rarely seen a coach resist the temptation to look at the inquisitor and blurt: "Are you high? What a stupid question; who let you in here?" serving to embarrass the young reporter and, of course, to lead the news-at-10 highlights.
It was a good teaching moment and an opportunity to see Miller react to an awkward situation. If Miller expects his team to behave like men, he must show them how it's done.
In the rush to rebuild Arizona's basketball kingdom, Miller didn't have the requisite time to fully investigate and get to know all of the teenagers he recruited. Thus, he brought not-ready-for-discipline freshmen Turner and Johnson to Tucson, and we all know how messy those situations were.
"Any time you have more time in recruiting, you make better decisions," Miller says now. "I know the freshmen all better; we recruited them a lot longer period of time."
It was his way of saying that the four freshmen - Tarczewski, Brandon Ashley, Grant Jerrett and Gabe York - are not likely to embarrass Arizona the way others have.
James Whitford, who enters his fourth season on Miller's coaching staff, talked about an elite prospect the Wildcats recruited for more than a year but ultimately dropped.
"I won't name him, but we finally figured out he wasn't the right fit for us," says Whitford. "We recruited this class for four years, and we were able to connect in a much more powerful way. They know who we are, and we know who they are."
On Wednesday, it was immediately clear that Miller's freshman class meets his you-must-be-men-to-play-here dictum.
Tarczewski greeted reporters with a handshake. Upon the conclusion of a brief interview, he told several "thank you, guys." It reminded me of Channing Frye and Jud Buechler.
Ashley so impressed a group of reporters with his conversation and articulation that a writer asked, "Have you ever been told you are mature beyond your years?"
"I've heard that," Ashley said, modestly. "Thank you."
Miller's risk this year is said to be the addition of fifth-year senior point guard Marc Lyons, an established player from Xavier who left that school amid some controversy.
A Cincinnati Enquirer columnist wrote that Lyons sometimes "forgot he had teammates" and "let passion get the best of him."
At Arizona, Lyons is expected to play a team-first leadership role and keep his head when Miller's talented freshmen and sophomores may have difficulty under duress.
Burned by two players last season, Miller would be the last coach willing to take on another potential toxic personality.
"Coach Miller knows what he's getting from me, and I know what I'm getting from him," says Lyons. "While I'm here, I'm going to honor the process and hold myself accountable. I can't expect my teammates to be responsible if I am not responsible myself."
As another season inches closer for Sean Miller, he has become a discriminating recruiter with no time for foolishness in much the same way Lute Olson did it in his fourth Arizona season.
"For the first time since our staff has been here, time is on our side," Miller says. "We're more built for the long term."
It is the first time since 2005 that an Arizona basketball team enters the season with such promise, continuity and a roster seemingly hand-picked for success.
Be the first to know
Get local news delivered to your inbox!