Greg Hansen's Top 100 Sports Figures of 2016
Star columnist Greg Hansen counts down the year's best Southern Arizona sports figures.
No. 1 • Jay Johnson
Arizona's first-year baseball coach guided the Wildcats to the College World Series finals. 
No. 2 • Blake Martinez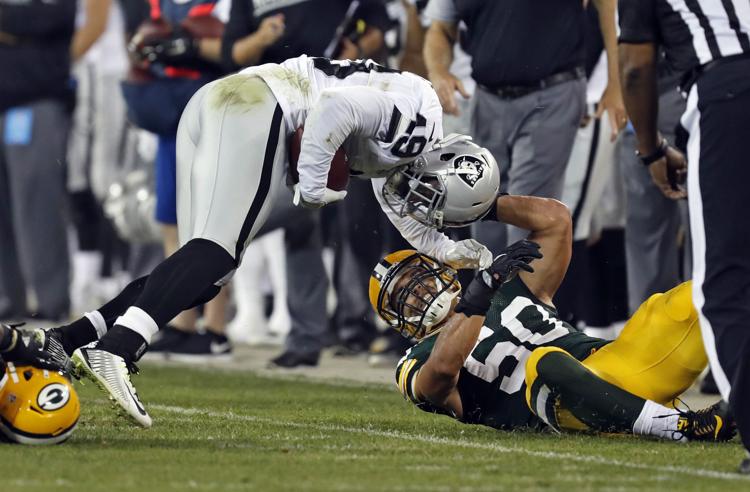 Breaking into the Green Bay Packers opening game starting lineup, as a rookie inside linebacker, the CDO grad made 63 tackles in his first 10 NFL games. 
No. 3 • Allie Schadler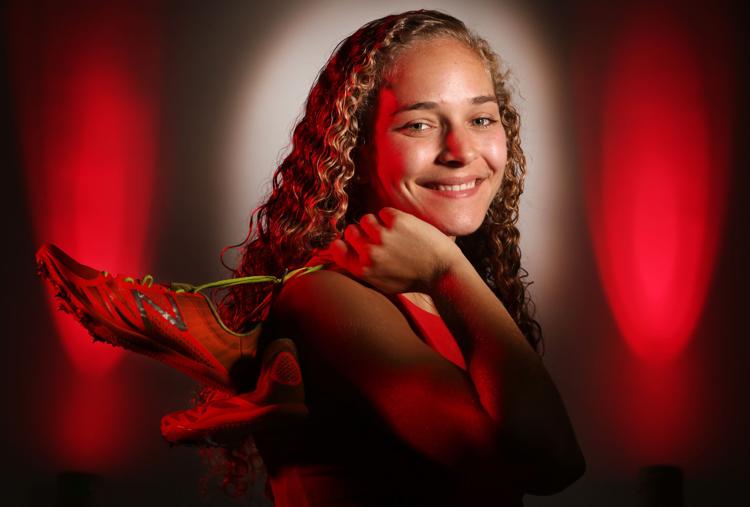 Possibly the top girls distance runner in state history, Schadler was undefeated in the prep track and cross country seasons. The Rio Rico High senior won state championships in the 1,600, 3,200 and cross country finals and chose to sign with Pac-12 champion Washington over offers from Stanford and Harvard. 
No. 4 • Ian Kinsler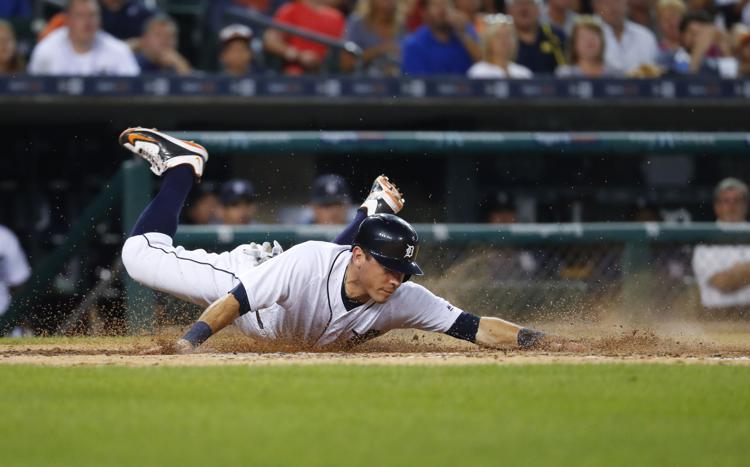 Winning his first Gold Glove in 11 MLB seasons, the CDO grad, a second baseman for the Detroit Tigers, produced one of his finest big-league seasons with 28 homers, 83 RBIs, 14 stolen bases and a .288 batting average. 
No. 5 • Donny Toia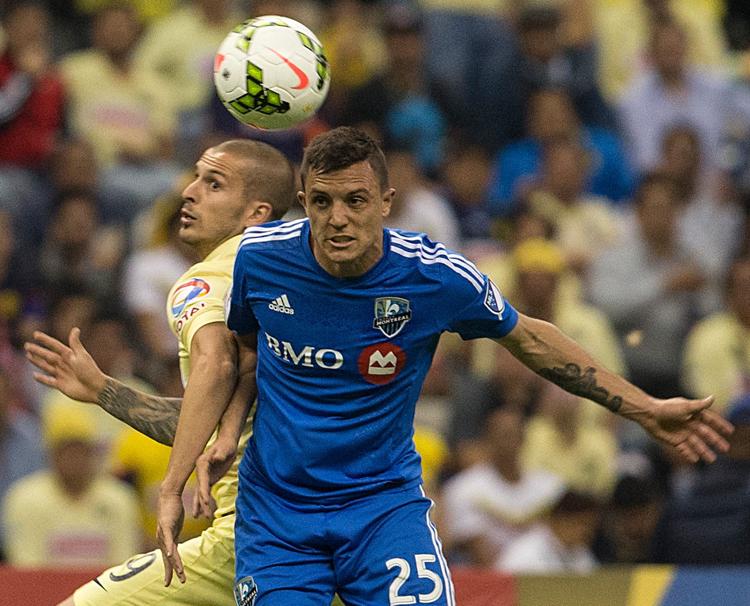 The CDO, Pima College and FC Tucson standout has started 44 games for Major League Soccer's Montreal Impact the last two seasons, a key defender who played 1,365 minutes in 2016. He was taken first overall in this month's expansion draft by Atlanta and traded to Orlando City. 
No. 6 • Fletcher McCusker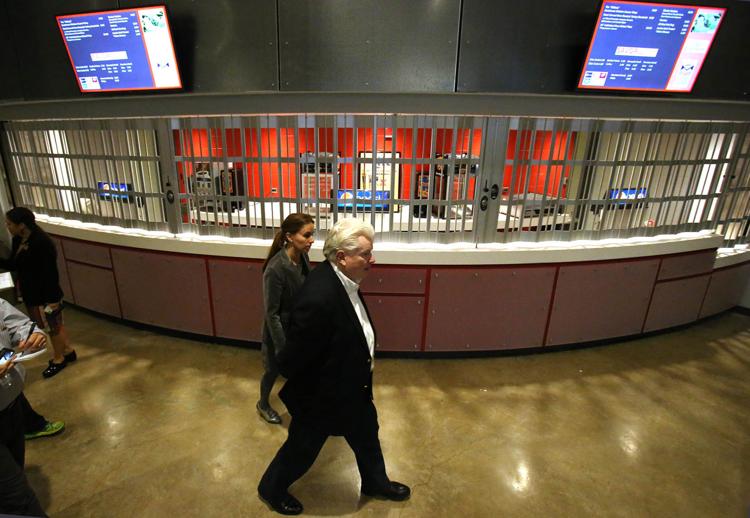 No one was more influential and active in the relocation of the American Hockey League's Tucson Roadrunners than McCusker, chairman of the Rio Nuevo Tax District. He spent $3.2 million to upgrade the Tucson Arena to accommodate Triple-A hockey. 
No. 7 • Sydni Stallworth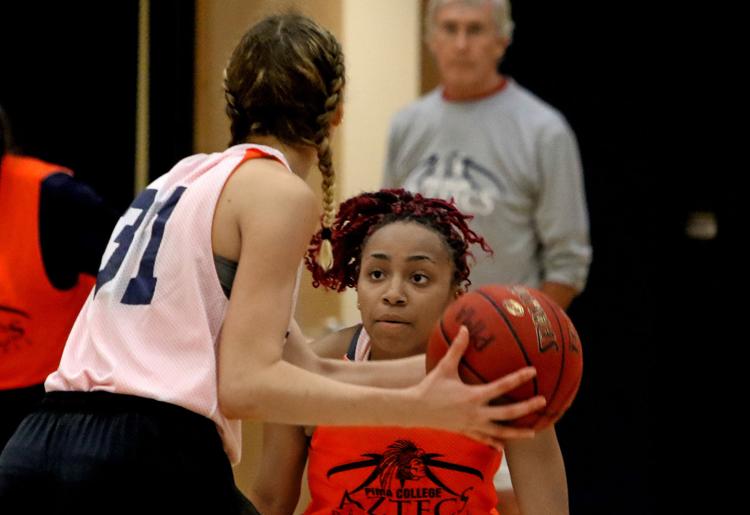 A first-team NJCAA All-America point guard, Stallworth, from Palo Verde High School, averaged 16 points as the Aztecs went 28-8 and finished No. 3 in the nation; she is averaging 13.2 points for this season's PCC team, which spent a month ranked No. 1 in the NJCAA. 
No. 8 • Cody Ramer and Zach Gibbons

Arizona's top-of-the-order dynamos ranked 1-2 in the Pac-12 in hits, with 107 and 102, respectively. Gibbons, an outfielder, hit .385 and Ramer, a second baseman, hit .348, leading the Wildcats to the national championship finals. Both then hit .351 and .338, respectively for the Orem Owlz in their first summer of pro baseball. 
No. 9 • Dan Slania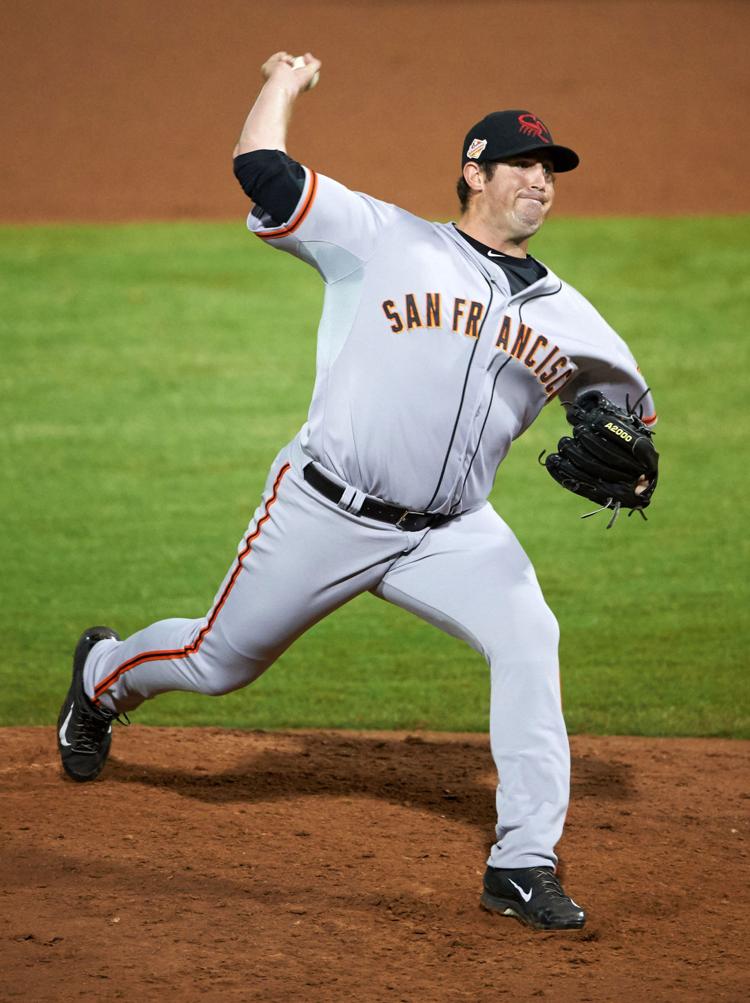 The Salpointe Catholic grad rose through the ranks of the San Francisco Giants organization this year, starting at Single-A, moving up to Double-A and finishing the season at Triple-A Sacramento. The former fifth-round pick's combined stats: 119 innings pitched, 111 strikeouts and 11 victories even though he started just 16 games. 
No. 10 • Roman Bravo-Young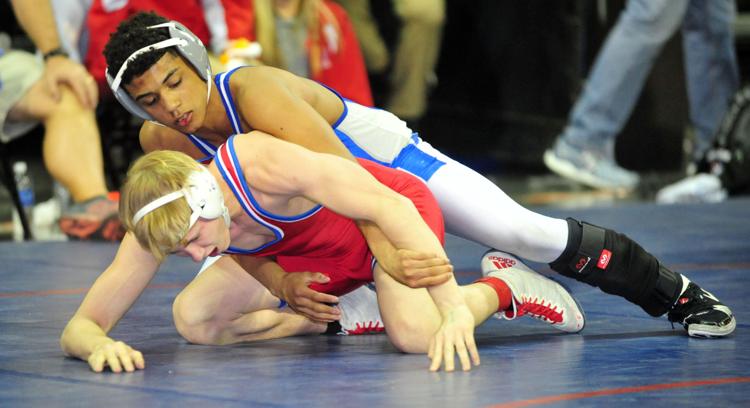 The Sunnyside junior is the fifth-ranked wrestler, all weight classes, from the high school Class of 2018 after extending his prep record to 83-0 with a second state title. He then won the U.S. Cadet championships in July, made the USA junior team in a September meet in Europe, and then won the "Who's No. 1?'' title in Pennsylvania in October. 
No. 11 • Delaney Schnell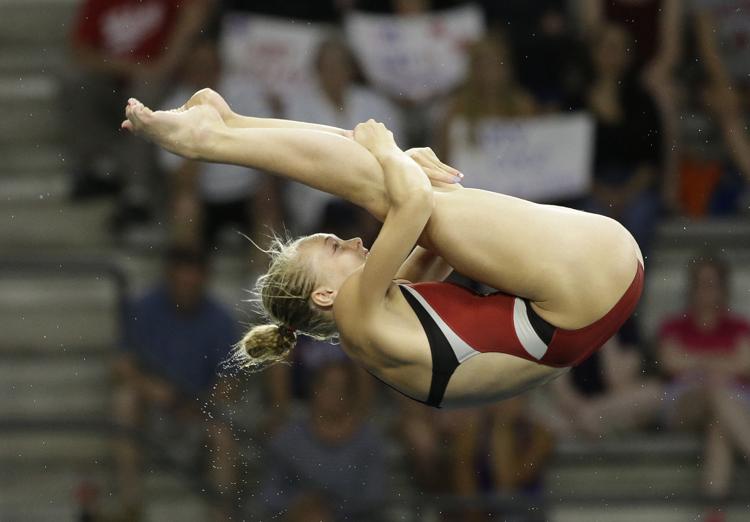 Tucson High's senior diver finished second in the U.S. Olympic Trials in synchronized platform diving, and sixth overall in platform diving. She has signed to compete for Arizona. 
No. 12 • Haley Moore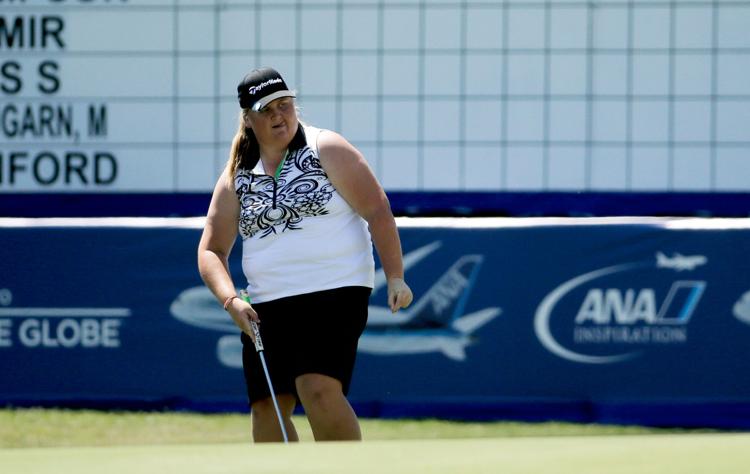 Quite a freshman season at Arizona for the golfer from San Diego: she finished tied for second in the NCAA finals, was ninth in the Pac-12 and posted two top-3 finishes in Arizona's fall season. She is ranked No. 12 nationally by Golfweek. 
No. 13 • Todd Holthaus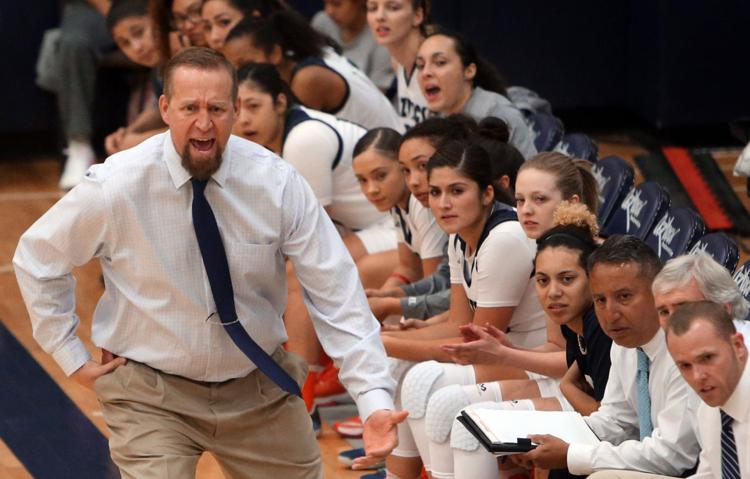 In his 10th year as Pima College's women's basketball coach, Holthaus led the Aztecs to third place in the NJCAA finals in the spring. In the fall/winter, he won his 200th game at PCC as the Aztecs rose to the NJCAA's No. 1 ranking. 
No. 14 • Rick Schantz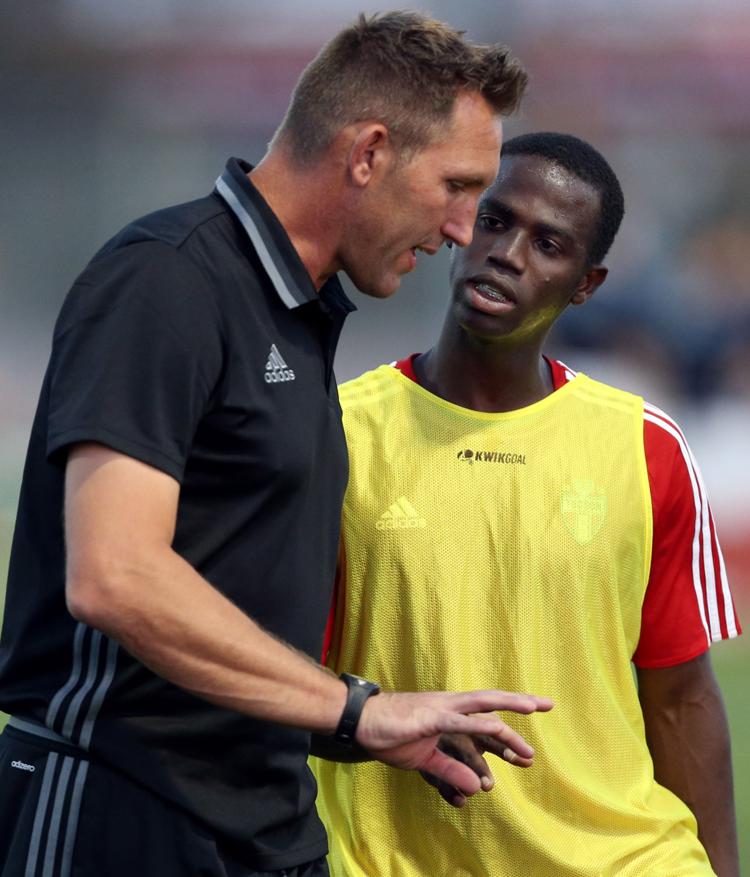 Head coach of FC Tucson's Premier Development League men's team, Schantz guided the club to an 11-1-2 record and the Western Conference semifinals after winning the seven-team Southwest Division. 
No. 15 • Justice Summerset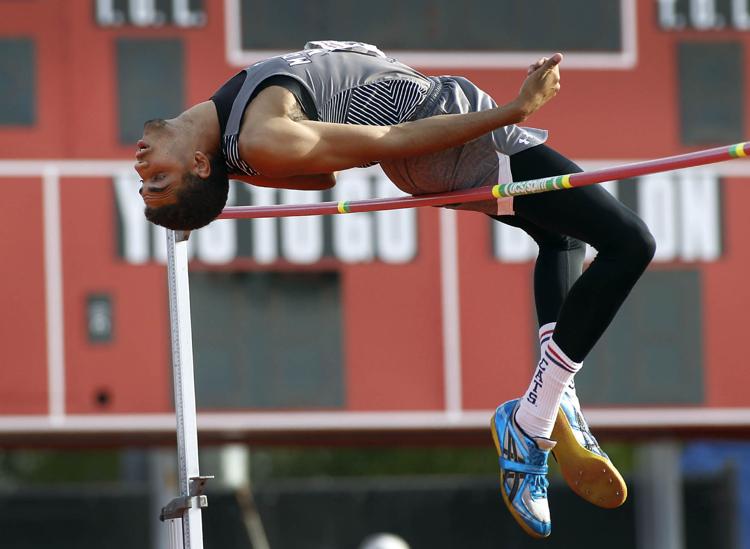 A freshman at Arizona, Summerset broke the state record in the high jump (7 feet, 2 1/2 inches), won the state title and matched that height by winning the Junior Olympics national championship in Sacramento in July. 
No. 16 • Jeff Scurran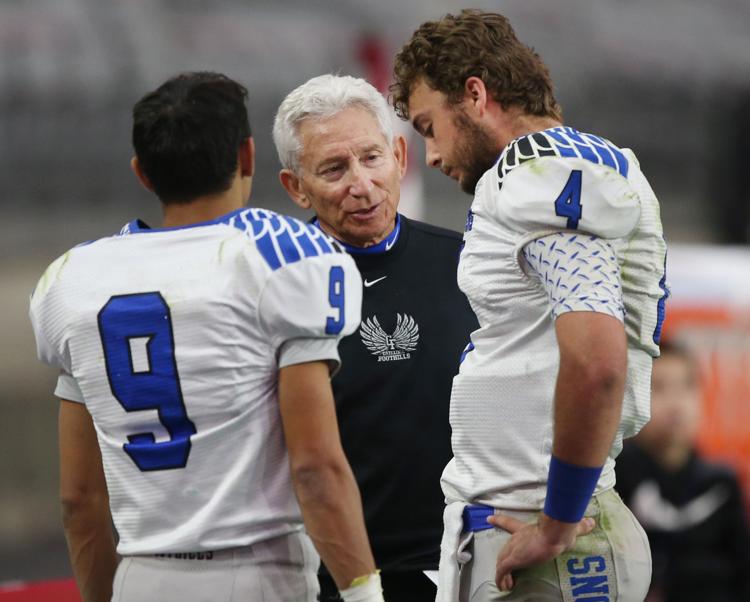 In his fourth season at Catalina Foothills, Scurran coached the Falcons to a 12-2 record and the state 4A championship game, winning his 217th game in Tucson, second-highest total in city history. 
No. 17 • Penina Snuka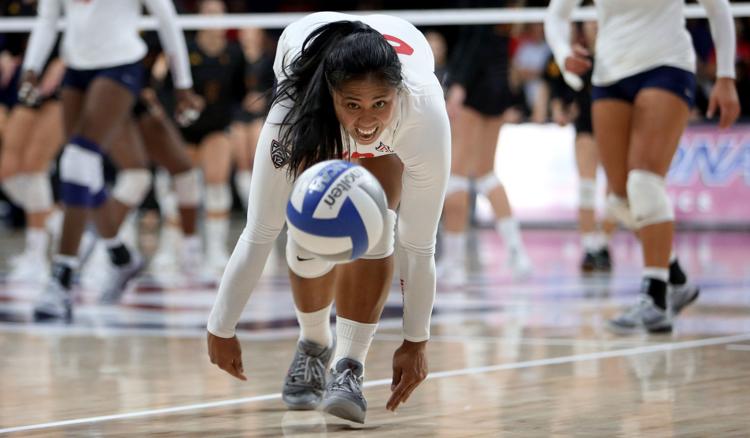 The Pac-12's Setter of the Year, a UA senior, led the league in assists for the second consecutive year. 
No. 18 • Nathan Bannister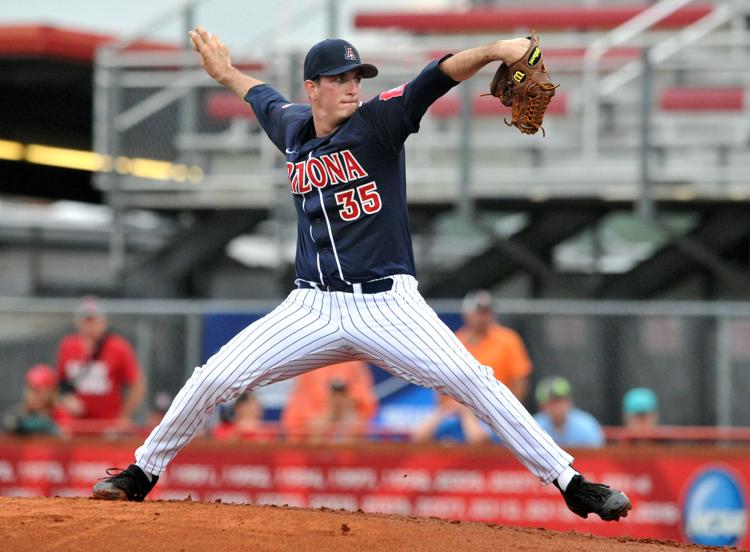 An All-Pac-12 first-team pitcher, Arizona's senior right-hander went 12-2 with a 2.59 ERA in 142 innings, leading the Pac-12 with 114 strikeouts and helping the Wildcats to the College World Series finals. 
No. 19 • Alex Verdugo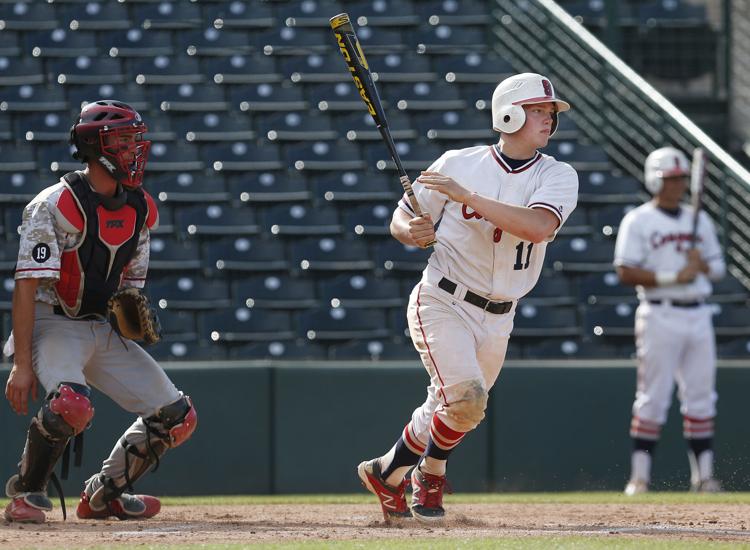 To cap his third season in pro baseball, the Sahuaro product was named to the Arizona Fall League's Fall Stars game. The outfielder hit .273 with 13 homers and 63 RBIs for the Double-A Tulsa Drillers and was named baseball's No. 45 overall prospect by MLB.com.
No. 20 • Krystal Quihuis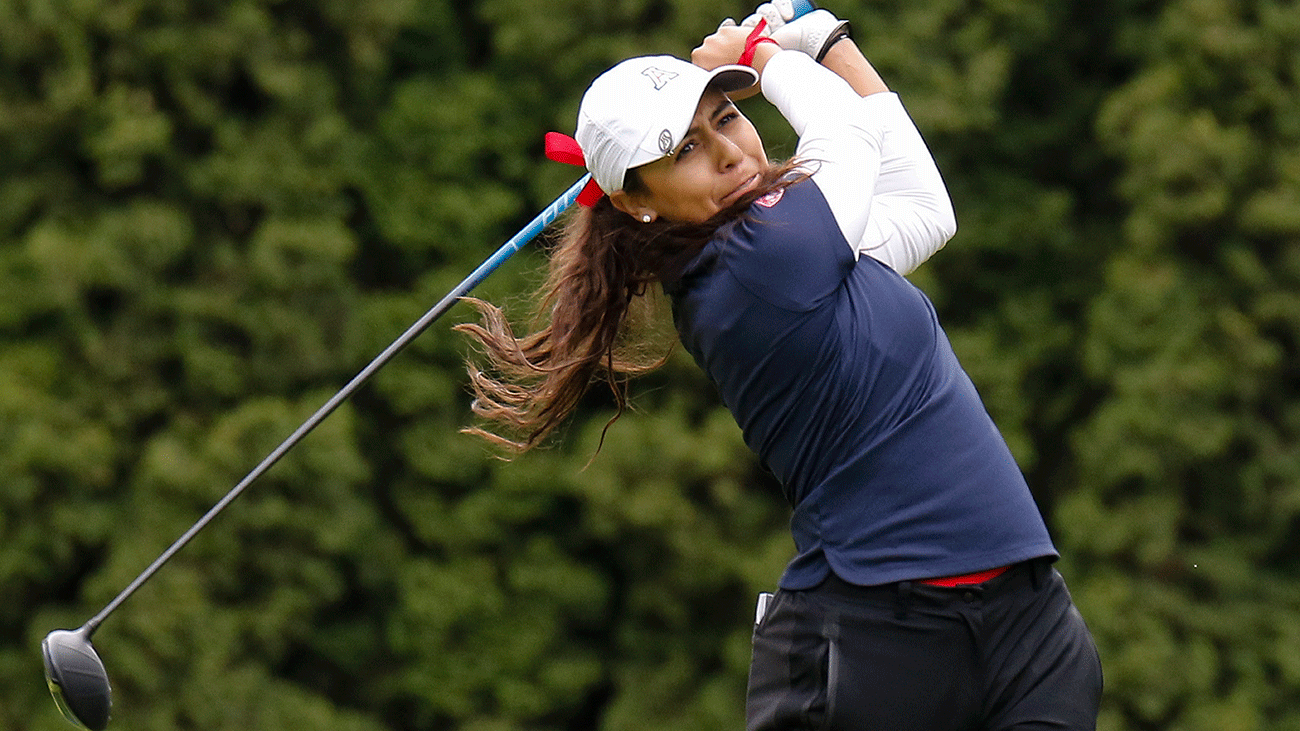 In her sophomore season at Arizona, Quihuis won the Wildcat Invitational golf title, shooting 7 under par, and tied for fifth in the Pac-12 championships. The Salpointe Catholic grad has climbed to No. 26 in the NCAA individual rankings. 
No. 21 • Mark, Kristie and Natalie Stevens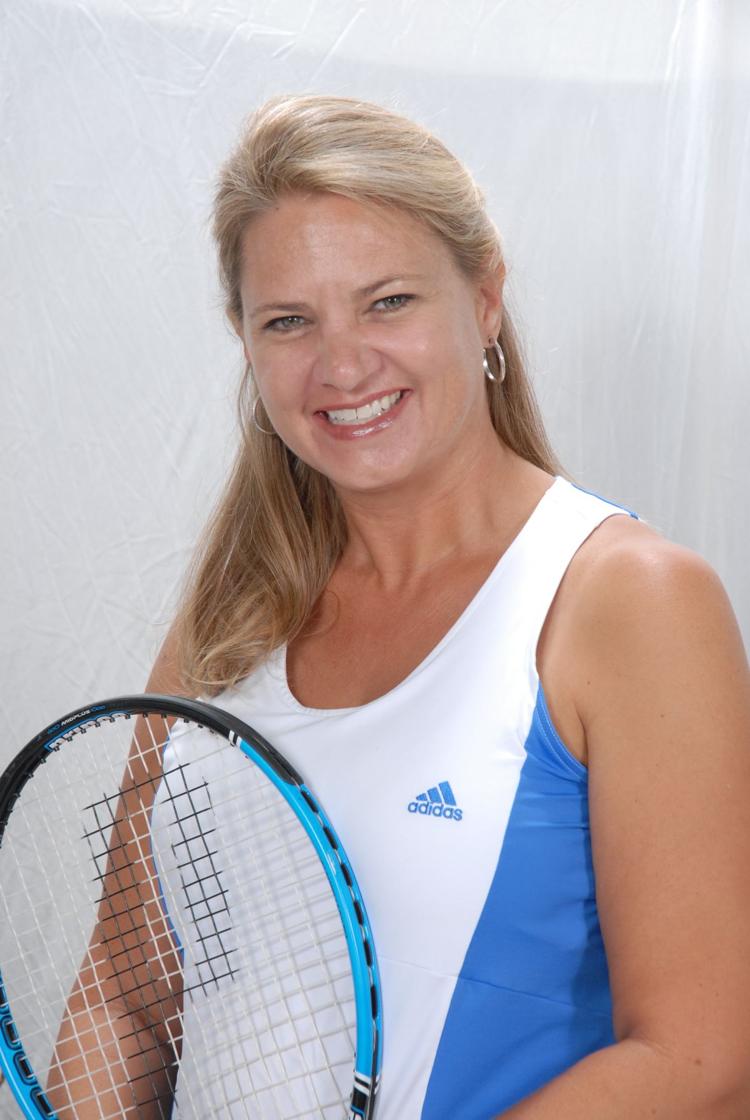 Husband/father Mark coached Catalina Foothills' state championship softball team. Wife/mother Kristie coached the Falcons' girls' tennis team to No. 2 in the state finals. Daughter Natalie hit .317 as a regular for Foothills' championship softball team. 
No. 22 • Rich Alday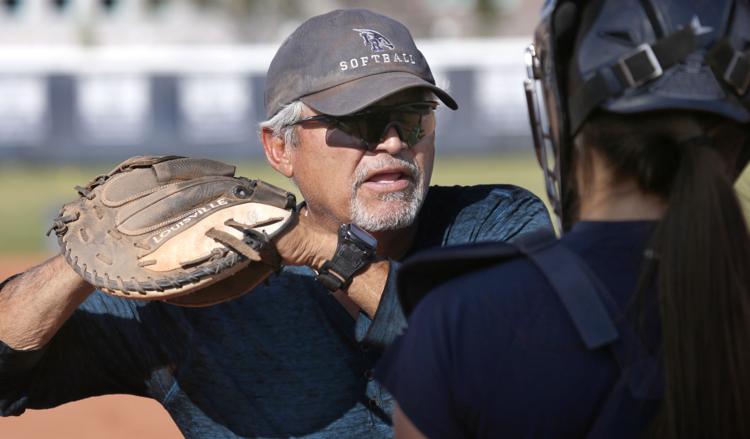 In his third season as Ironwood Ridge's softball coach, the former championship baseball coach at Pima College and New Mexico piloted the Nighthawks to a second state championship in three years, finishing 33-4. 
No. 23 • Kalei Mau
Despite shoulder and back injuries, Arizona's senior outside hitter was a first-team All-Pac-12 selection after averaging 4.1 kills per set, second-best in the league. 
No. 24 • Danielle O'Toole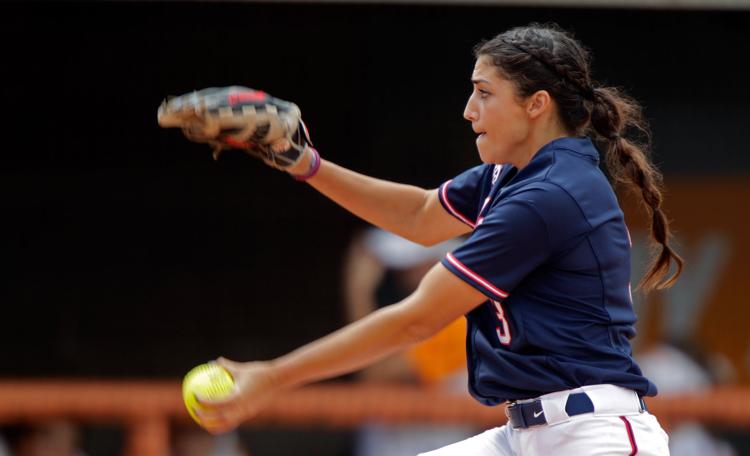 Arizona's junior lefty went 26-12, leading the Pac-12 in victories and finishing third in ERA, 2.17, and was a first-team all-conference pick. 
No. 25 • Alex Bowman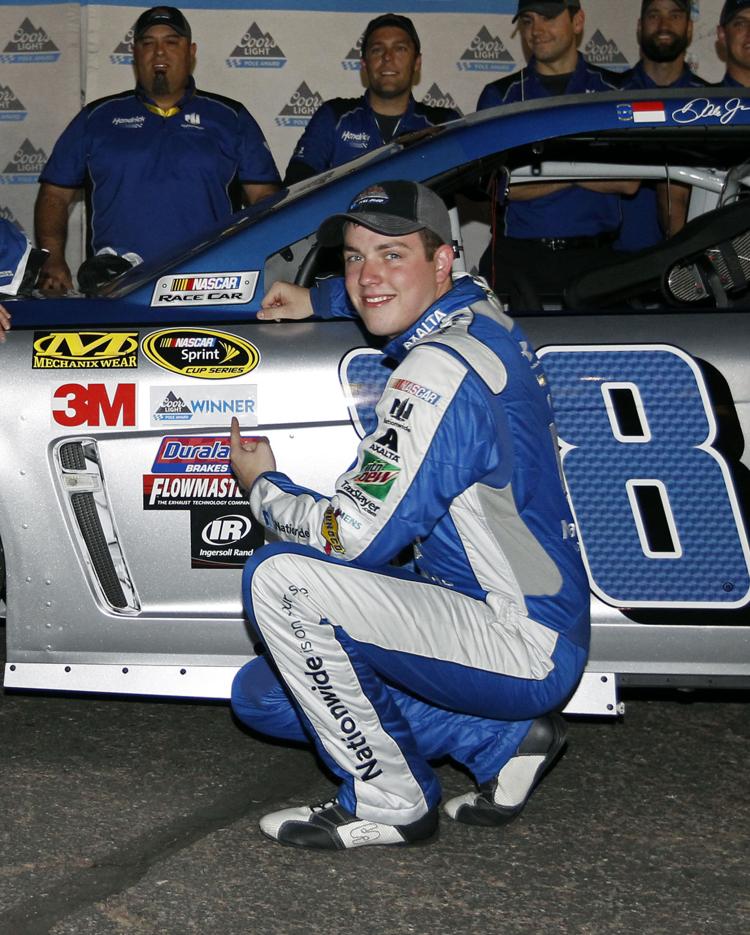 Starting 10 times in the NASCAR Sprint Cup series, mostly as a replacement for injured Dale Earnhardt Jr., the 23-year-old Ironwood Ridge High grad had a season's best sixth-place finish at Phoenix International Raceway in November, after he won the pole position. 
No. 26 • Turner Washington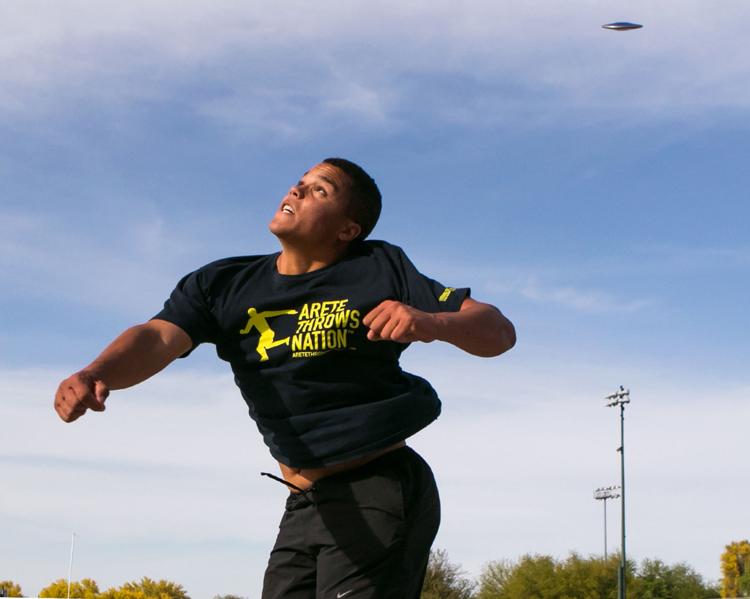 After winning the state title as a sophomore, the CDO discus thrower broke the state Class 4A record (set in 1993) with a distance of 202 feet as a junior. He then finished second in the North Carolina New Balance national championships before signing to compete for Arizona. 
No. 27 • Heather Moore-Martin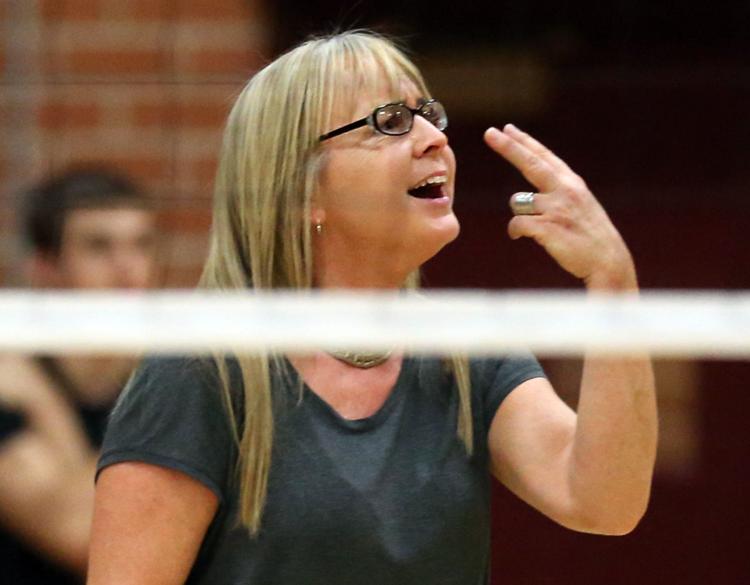 Needing to win the season's final seven matches to win the state volleyball championship, Moore-Martin's Salpointe Catholic team did just that, finishing 33-8 to capture the first state volleyball title for a Tucson girls team in more than 20 years. 
No. 28 • Matt Brase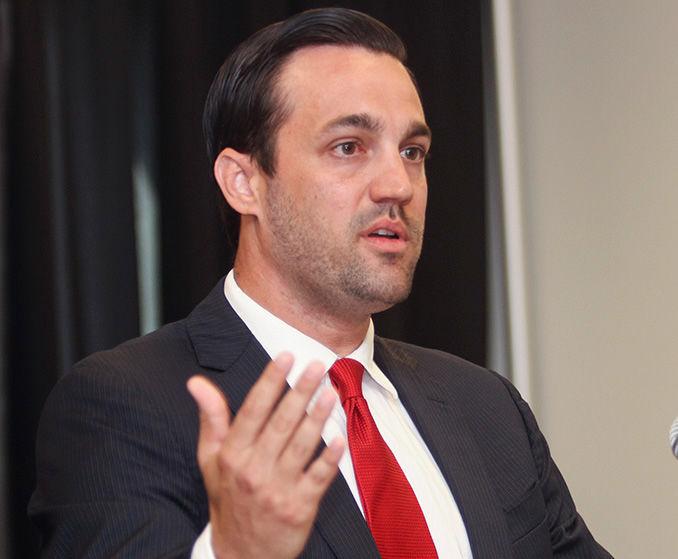 Only 34, Brase coached the NBA D-League's Rio Grande Valley Vipers to a 29-21 record, fifth best in the league, and to the playoffs. The former Catalina Foothills, Central Arizona College and UA basketball player is in his sixth year in the Houston Rockets system. 
No. 29 • Danny Vega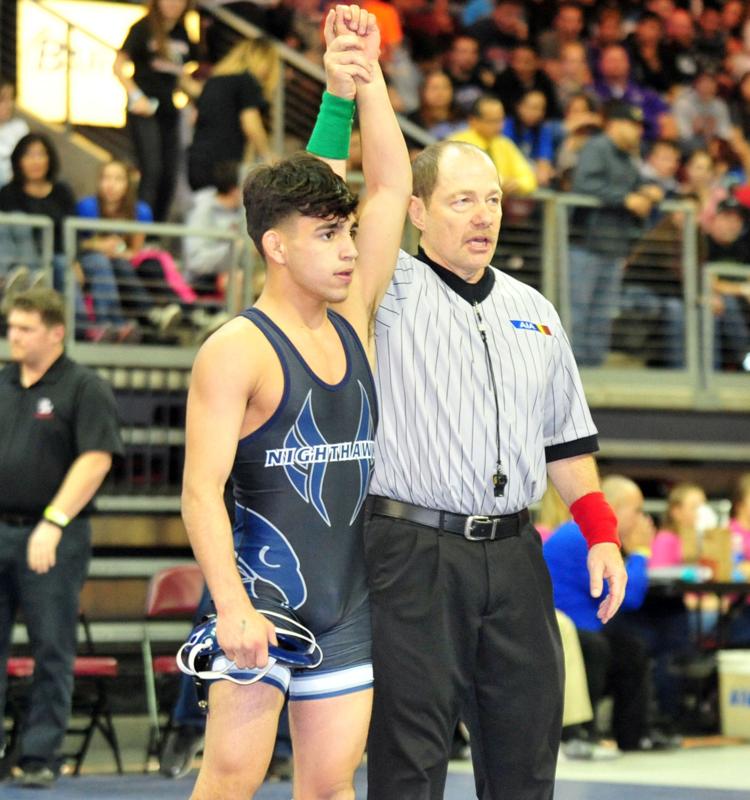 As a senior at Ironwood Ridge, Vega won his third state wrestling championship, completing his career with 116 consecutive victories and a 181-3 career record. He is now at Iowa State. 
No. 30 • Jay Campos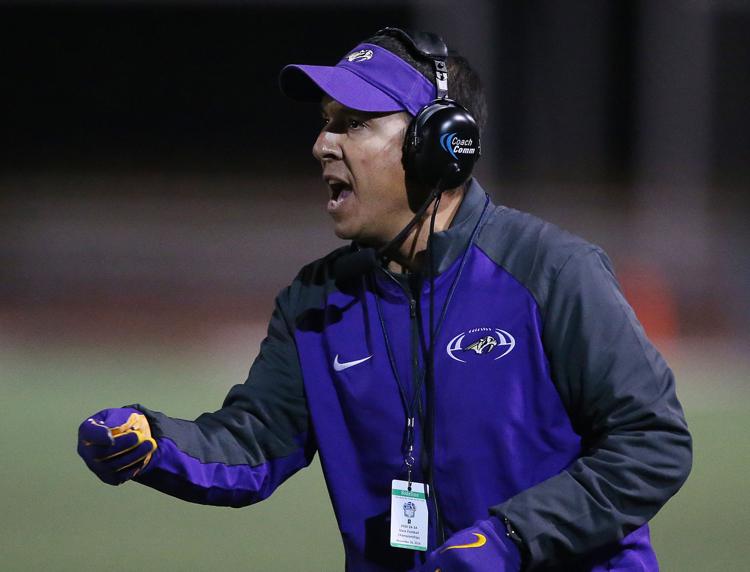 Sabino's football coach went 12-2 and reached the state championship game for the fourth time, boosting his career victory total to 133, the sixth-highest total in Tucson prep football history. 
No. 31 • Sage Watson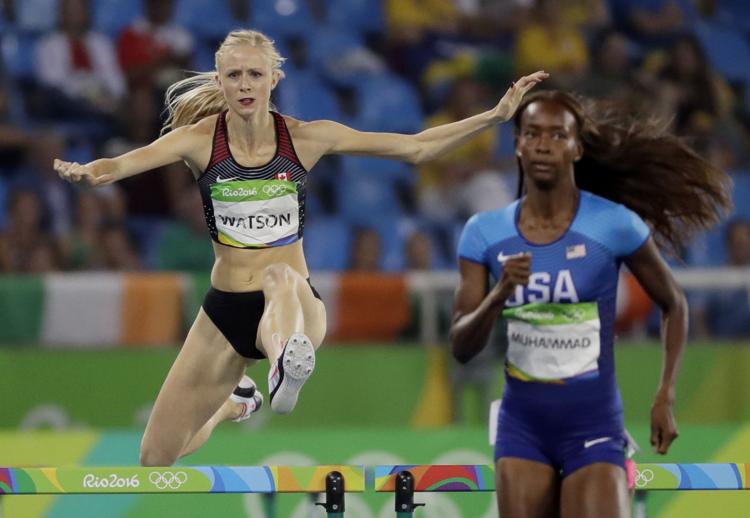 Now a senior at Arizona, Watson reached the semifinals in the 400 hurdles at the Rio Olympics for her native Canada. She also helped Canada finish fourth overall in the 4x400 relay. She was third in the NCAAs in the 400 hurdles finals. 
No. 32 • Sherri Cervi and Cory Petska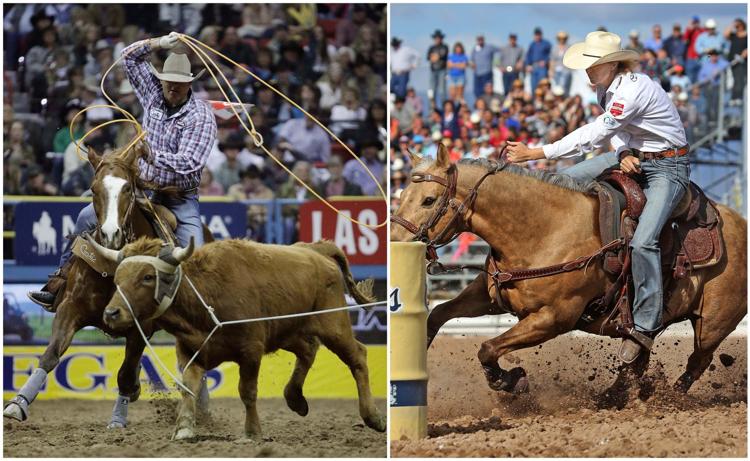 The married rodeo couple from Marana had a banner year with both qualifying for the National Finals Rodeo. In 2016, Cervi was No. 4 in the world in barrel racing with $248,000 and Petska was No. 8 among tie-down roping heelers with $190,000. 
No. 33 • Andy Trouard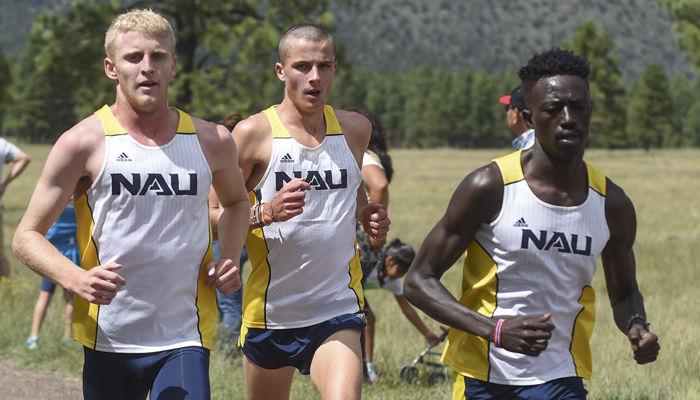 A junior at NAU, the Salpointe Catholic grad was a valuable part of the Lumberjacks' compelling NCAA cross country championship team, finishing 37th overall and fifth in the Big Sky finals. He was also 19th in the NCAA 1,500-meter finals in June after winning the Big Sky championship. 
No. 34 • Jeremy Timpf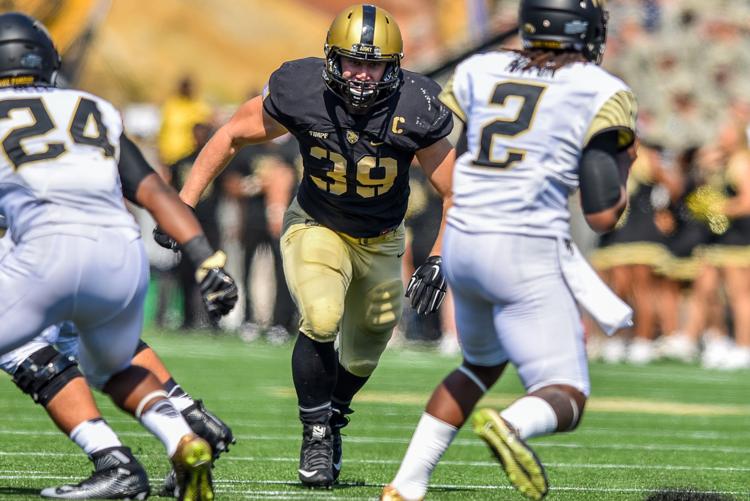 Army's defensive football co-captain, a senior from Sabino, is first among all Cadets with 97 tackles, giving him 306 for his career. 
No. 35 • Chris Rastatter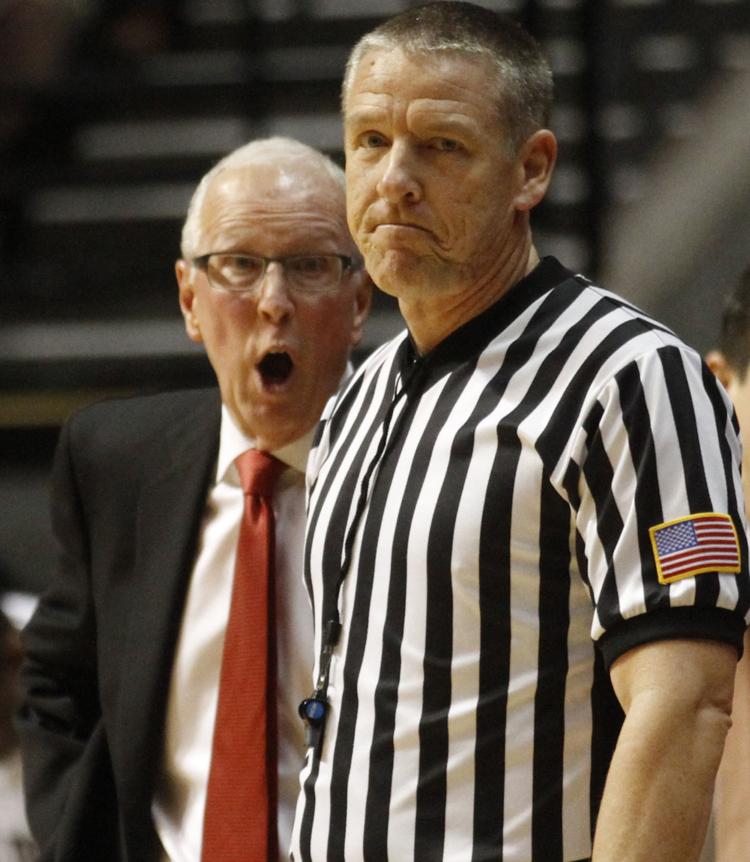 For the first time, the Rincon High grad officiated the Pac-12 basketball tournament championship game. Rastatter then worked his seventh consecutive NCAA tournament, reaching the Elite Eight, working the Kansas-Villanova game. 
No. 36 • Dave Cosgrove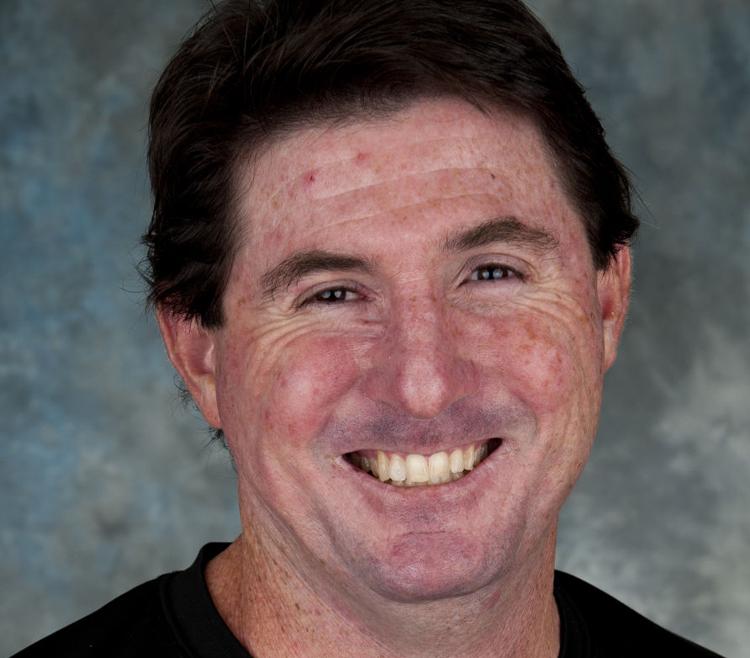 Pima College's Hall of Fame men's soccer coach guided the Aztecs to a third consecutive region tournament championship, 18-3-1 overall. 
No. 37 • Brielle Sterns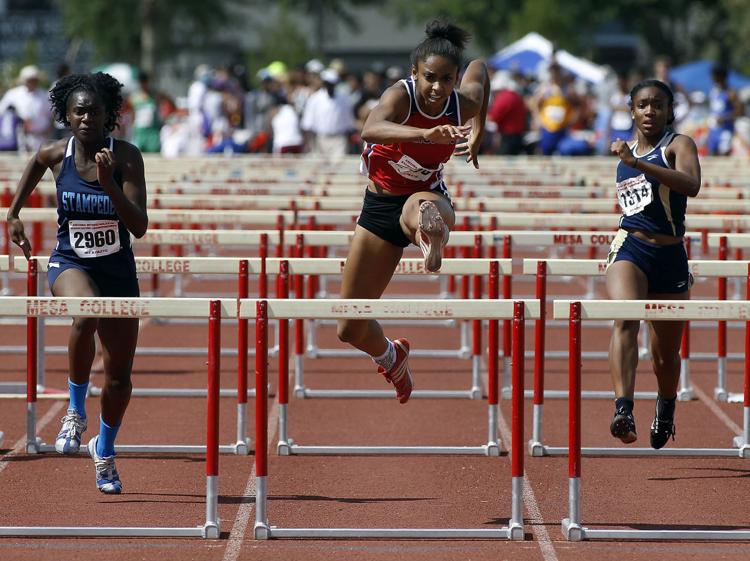 At the state track meet, the Sahuaro junior won the 100 hurdles, finished second in the long jump at 18-4¾, and was fourth in the 400 hurdles. In the volleyball season, she was an all-state caliber player for the 25-3 Cougars. 
No. 38 • Donny Sands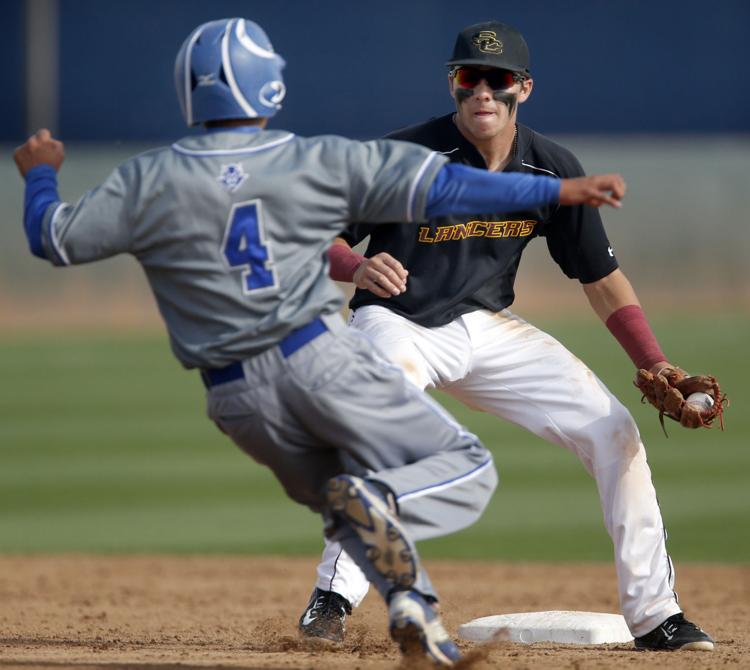 Drafted in the eighth round, 2015, as a third baseman out of Salpointe Catholic, Sands was turned into a catcher this year by the New York Yankees. He hit .286 in three Rookie League assignments and was named one of the Yankees' Top 30 prospects by MLB.com.
No. 39 • Julian Gaona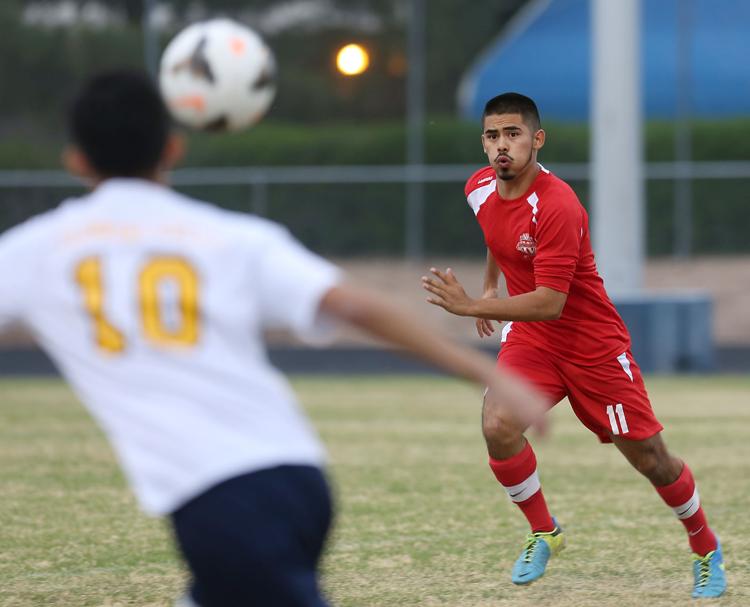 In the winter, Gaona scored 33 goals for Tucson High's state playoff team. In the fall, he scored 15 goals for Pima College's region tournament-winning club. 
No. 40 • Gavin Cohen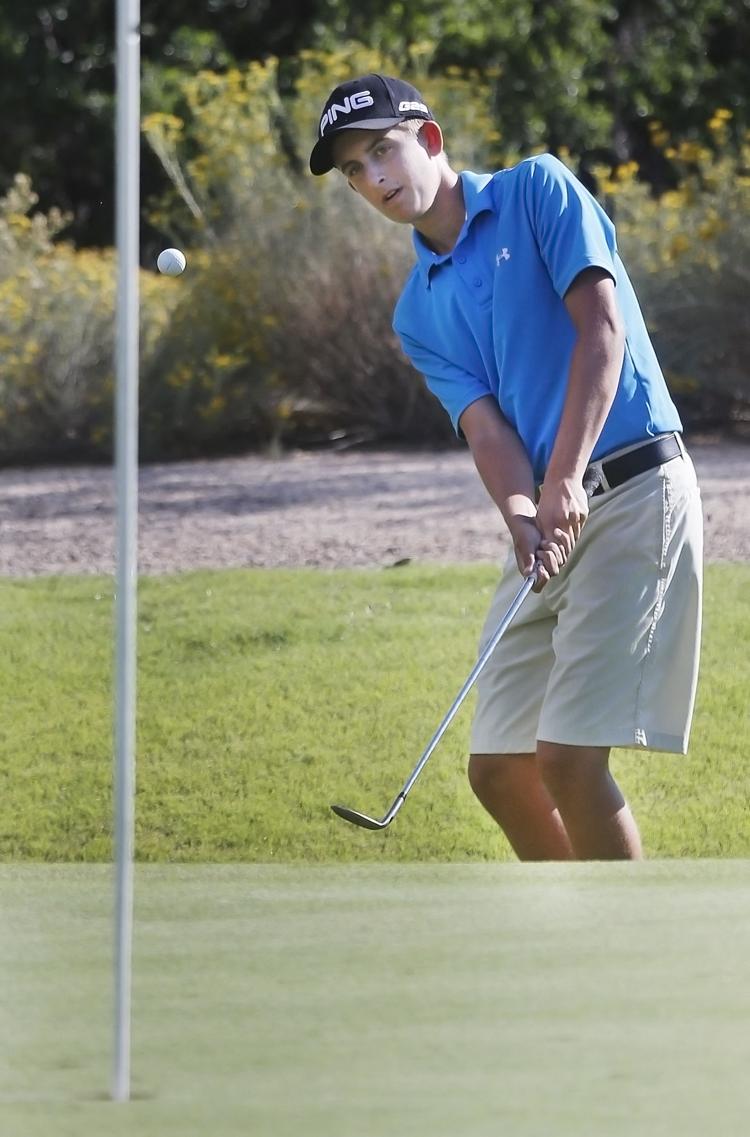 The senior golfer at Catalina Foothills, who has signed to play at Arizona, participated in a double triumph: He shot 71-71 to win the individual state championship, helping his team, the Falcons, capture the state title. 
No. 41 • Dave Rubio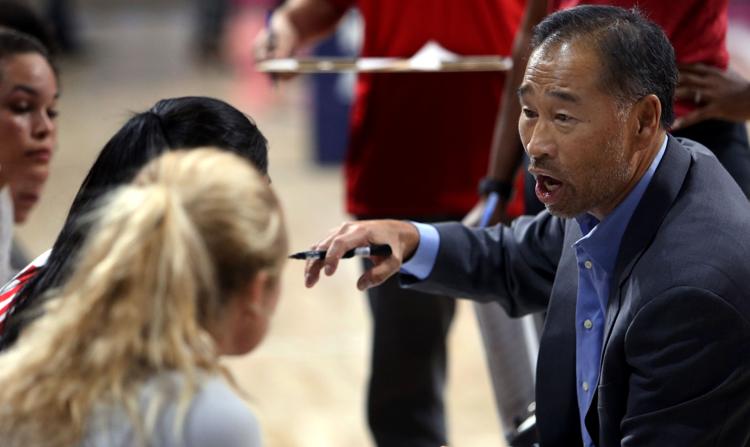 Celebrating his 25th season as Arizona's volleyball coach, Rubio led the Wildcats to the Sweet 16 — the eighth in his UA years — and produced an unprecedented 4-0 sweep of UCLA and USC. 
No. 42 • Katiyana Mauga
Arizona's cleanup hitter tied for the Pac-12 lead with 21 home runs, was second with 62 RBIs and was a first-team All-Pac-12 selection. 
No. 43 • John Gleeson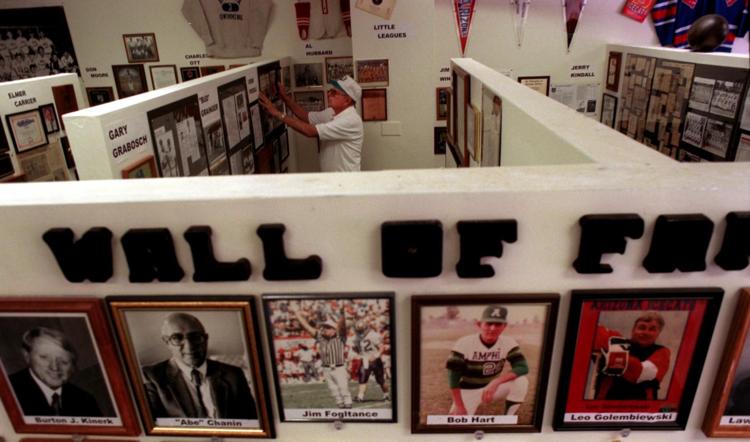 As a baseball coach, Gleeson coached a state championship baseball teams at Flowing Wells but his work as the executive director at the Pima County Sports Hall of Fame has been exemplary. Gleeson retired after the Class of 2016 was inducted. 
No. 44 • Susie Meyers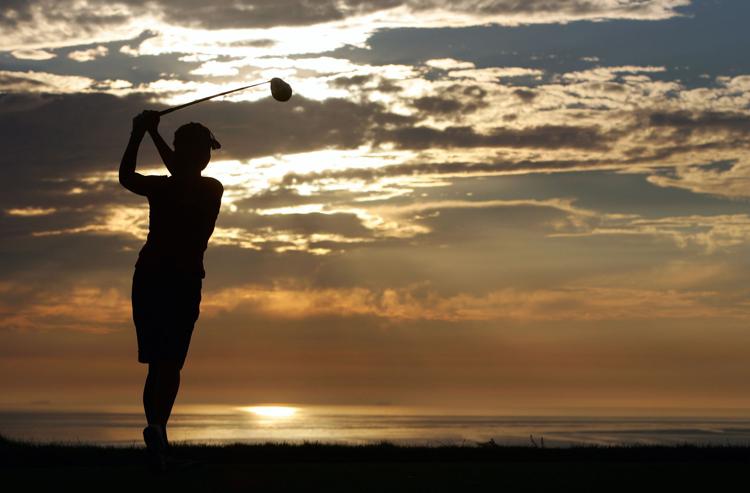 Tucson's most accomplished golf instructor was named to Golf Magazine's "Top 100 Teachers in America'' as the lead instructor at Ventana Canyon. 
No. 45 • Ben Kanute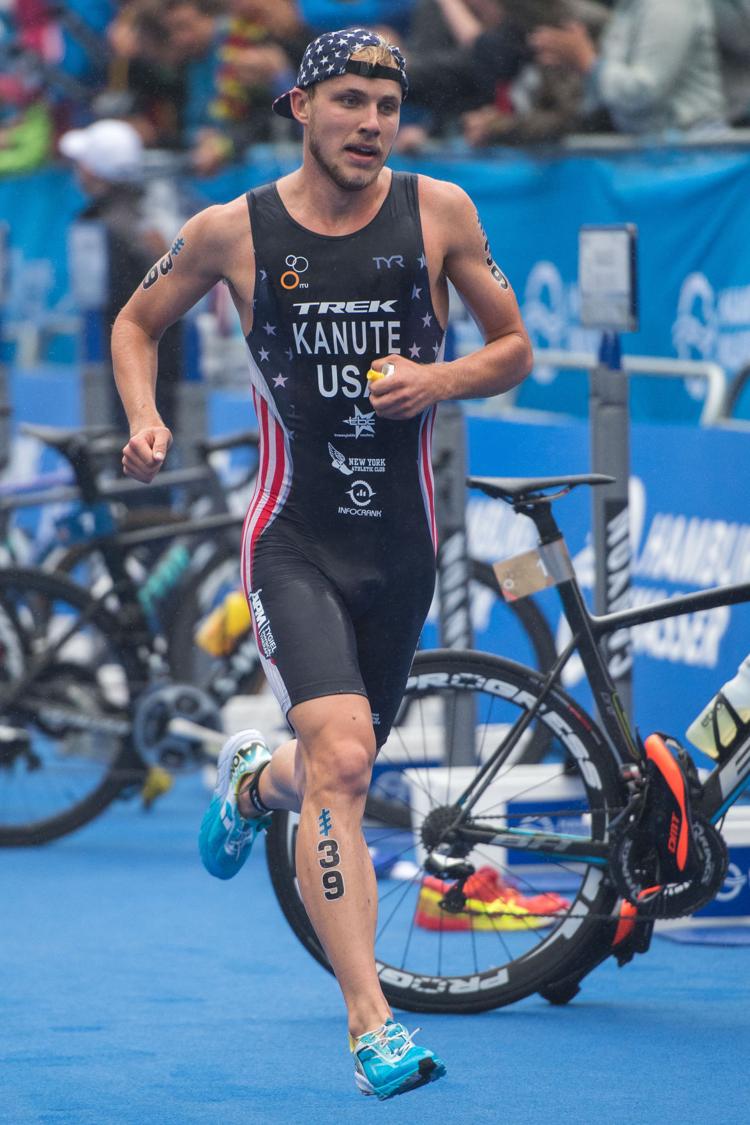 The UA grad made the USA Olympic team in the triathlon after a taxing six-month series of qualifying events. He finished 29th in the Rio Olympics. 
No. 46 • McKenna and Madison Witt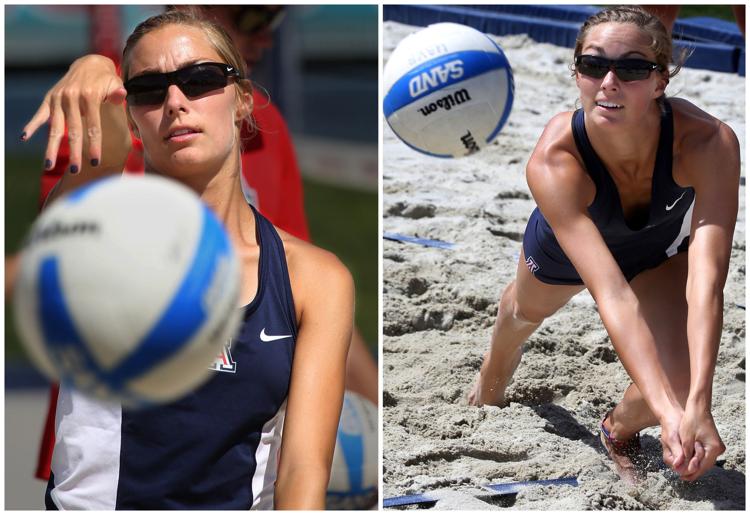 Arizona's junior beach volleyball standouts, twins, opened the season 17-0 and finished 26-4, second in the Pac-12 championships. Both were named first-team AVCA All-Americans. 
No. 47 • Jeff Cotton
In his first season at Pima College, the Mountain View High grad led the Western States Football League with an average of 93 receiving yards per game and 19.5 yards per catch. He was a first-team All-WSFL choice. 
No. 48 • Yash Parikh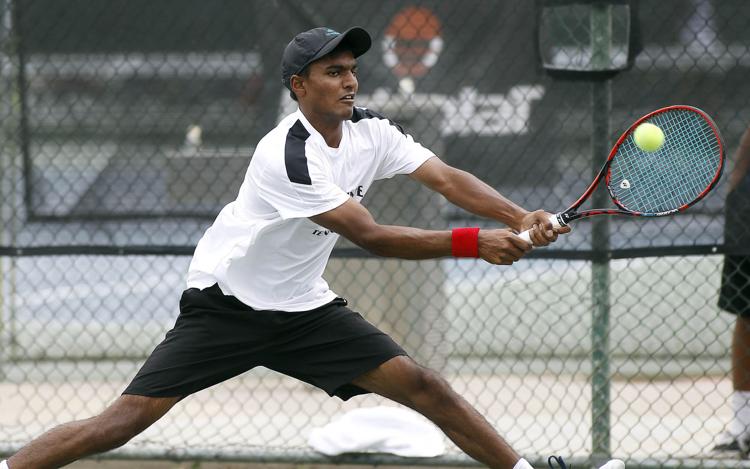 Arizona's boys tennis player of the year won his second state singles championship (he also won in 2014 at Salpointe Catholic) and is rated as a four-star prospect by TennisRecruiting.com.
No. 49 • Tyler Fallwell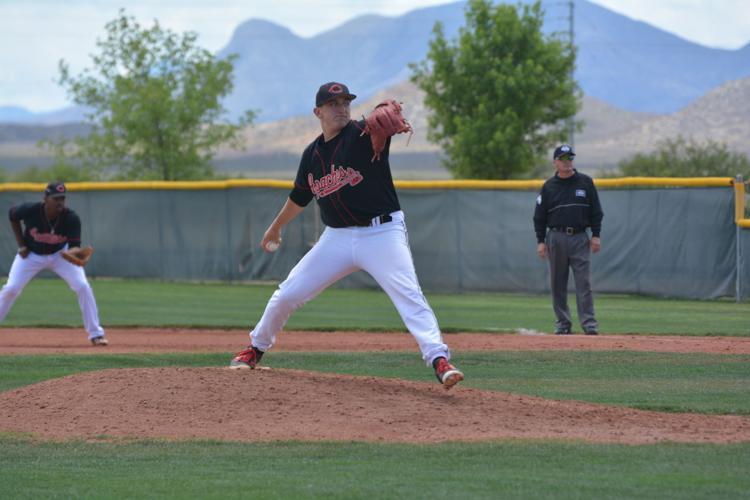 Striking out 103 batters in 84 innings at Cochise College, the ex-Palo Verde state championship pitcher was a third-team NJCAA All-American. The Kansas City Royals drafted him in the 19th round.  
No. 50 • Edgar Soto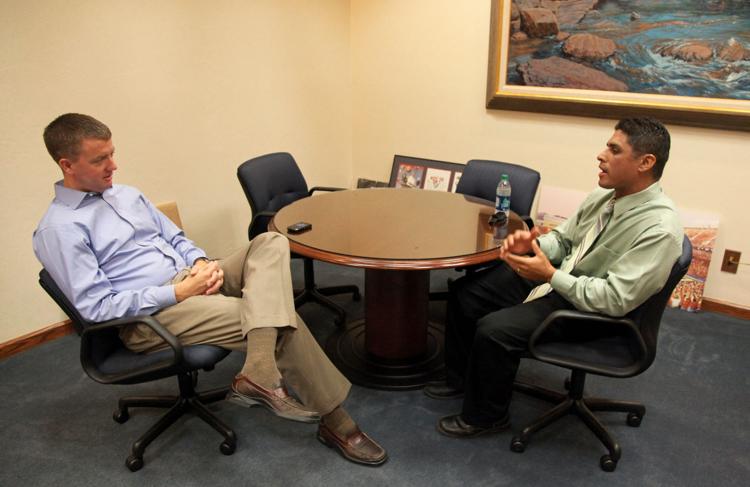 In perhaps the greatest year of sports in Pima College's 45-year history, Soto, the athletic director, guided the Aztecs to No. 5 in the NJCAA rankings that determine the nation's top overall JC athletic department. 
No. 51 • Andy Litten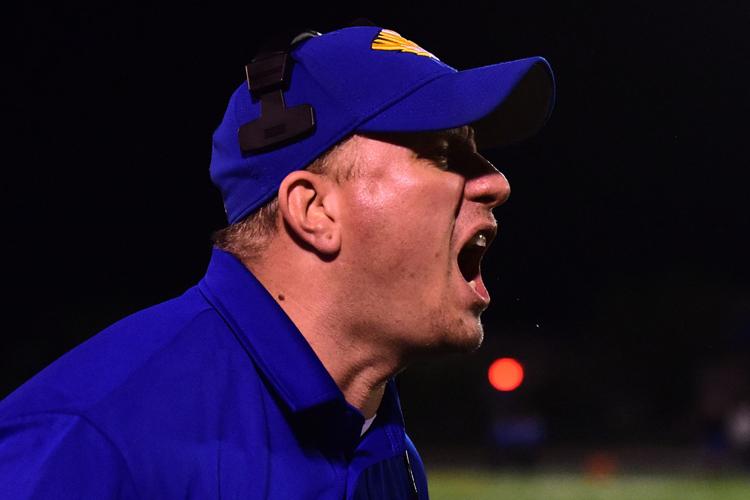 One of the most impressive program-builders in Southern Arizona sports, Litten coached long-struggling Marana to a 9-3 record and its first playoff football victory in 22 years. 
No. 52 • Rafael Quintero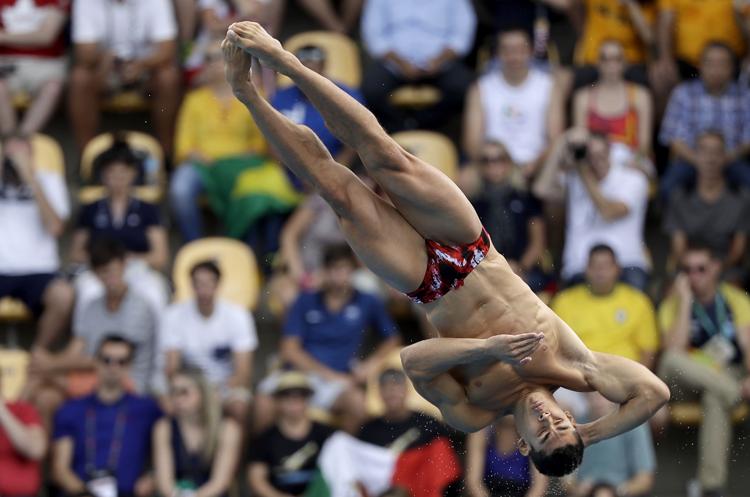 The Pac-12's men's Diver of the Year finished second in the NCAA platform and 1-meter events for Arizona, then finished seventh in the Rio Olympics 10-meter diving competition for his native Puerto Rico. 
No. 53 • Ali Farhang and Mike Feder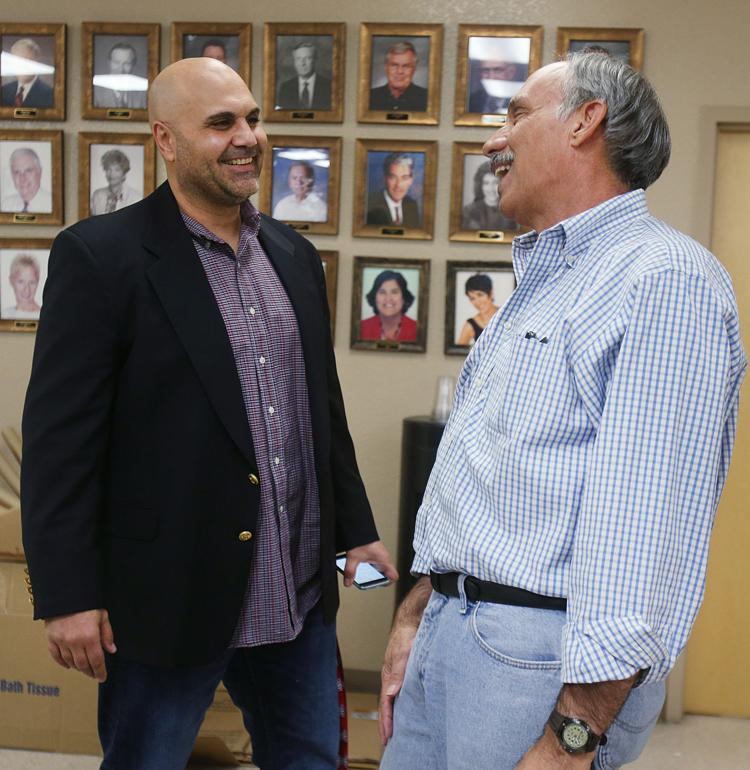 Farhang, the founder of the Arizona Bowl, and Feder, a first-year executive director, led a push that resulted in getting the 9-3 Air Force Falcons for the 2016 game, after the bowl's first year returned more than $90,000 to Tucson youth charities. 
No. 54 • Courtney Brown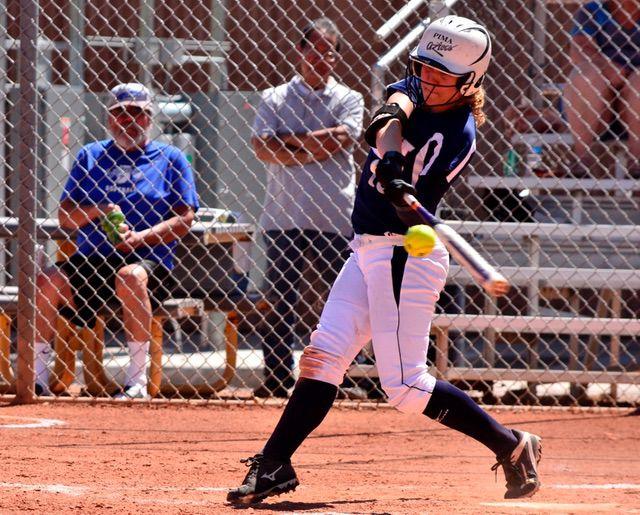 As Pima College went 33-14 in softball, Brown, a Flowing Wells grad, hit a team-high .466 with 72 RBIs to make the All-ACCAC first team. 
No. 55 • Brendan Rumel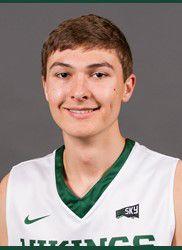 Before joining Portland State's basketball team, the Rincon/University grad averaged 24.4 points, 12.8 rebounds and 3.6 blocks for the Rangers.  
No. 56 • Alex Robles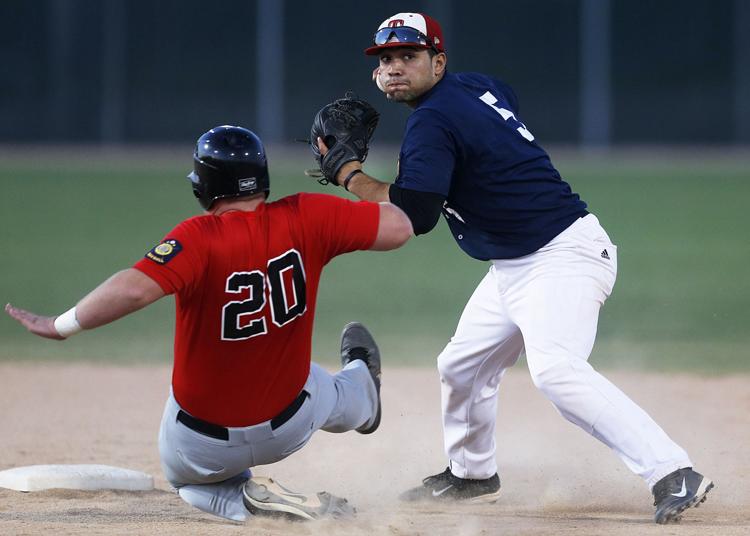 At Austin Peay, the former Tucson High shortstop-pitcher was an All-Ohio Valley second-team choice by hitting .317 and going 10-6 as a pitcher. 
No. 57 • Tim Berrier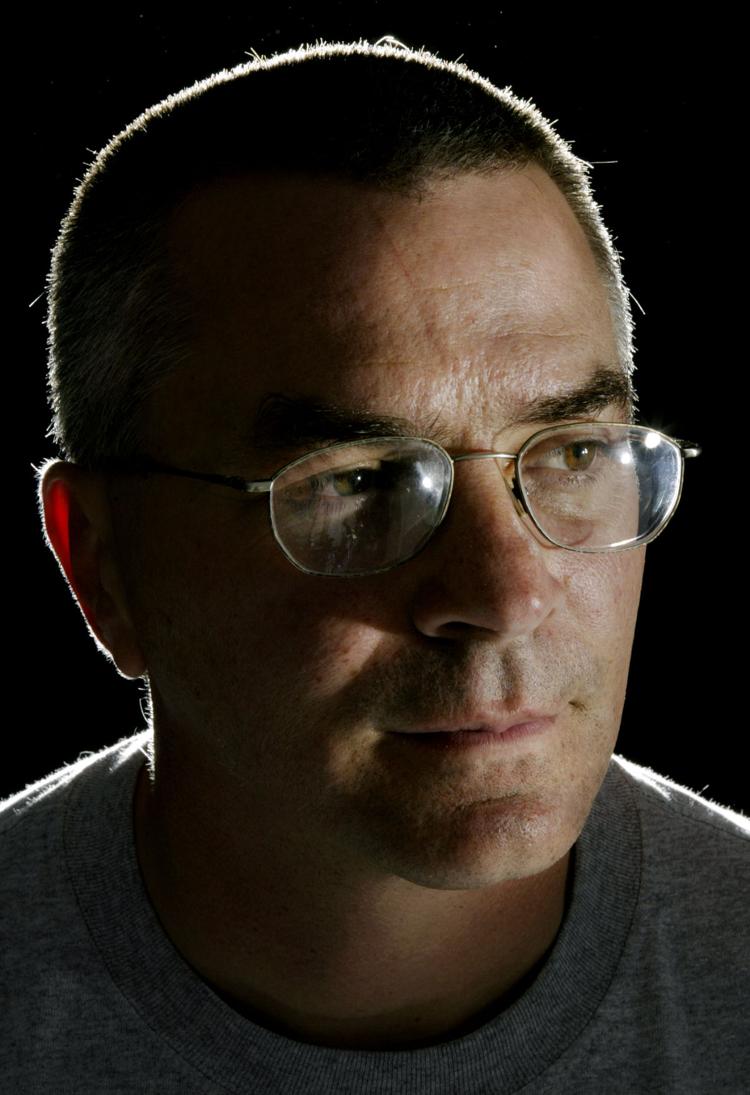 In his final season as Ironwood Ridge's wrestling coach, Berrier produced his fourth state championship, beating runner-up Sunnyside by 28 points. 
No. 58 • Pau Tonnesen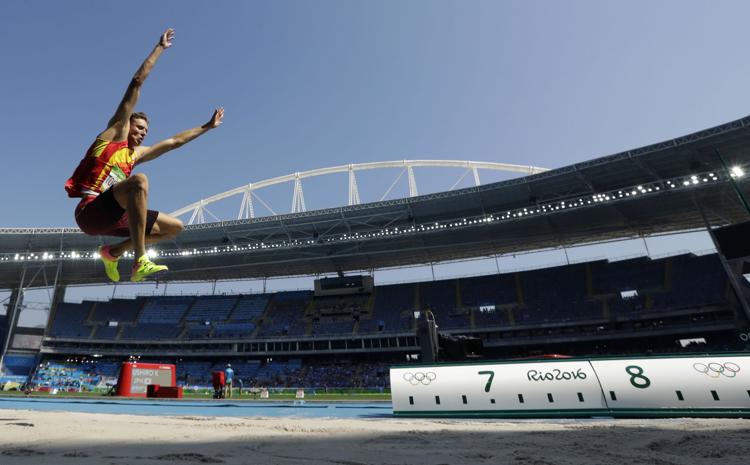 After winning the Pac-12 title in the decathlon and finishing fourth in the NCAA, the Arizona senior placed 17th in the Rio Olympics, representing Spain. 
No. 59 • Corben Sharrah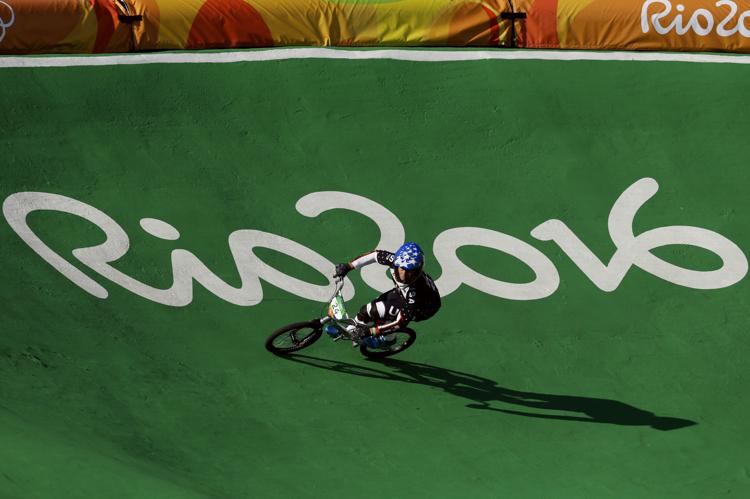 The Amphitheater High grad made the USA Olympic team in BMX and finished ninth in the Rio Olympics. 
No. 60 • Luis Gonzalez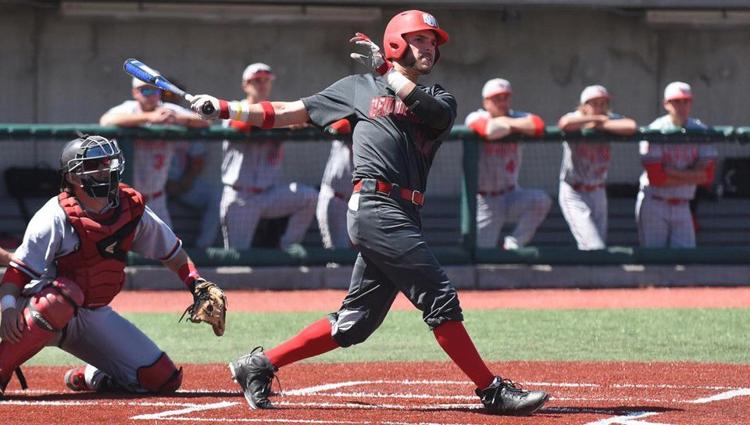 The Catalina Foothills grad, a sophomore outfielder, hit .381 for New Mexico and was an all-conference player as the Lobos reached the NCAA tournament. 
No. 61 • Jim Fogltance and Cleo Robinson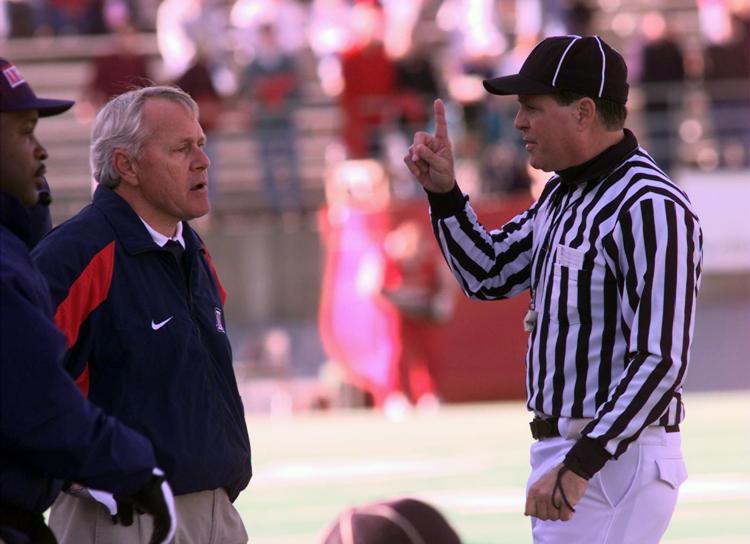 After their on-field football officiating careers in the Pac-12 ended, Fogltance and Robinson became TV replays officials. They advanced through the league's merit system to work the Colorado-Washington league championship game. 
No. 62 • Bobby Dalbec

In Arizona's run to the CWS finals, Dalbec, a third baseman, had seven home runs. He also went 11-6 as a big-game pitcher with seven saves. 
No. 63 • David Rauer
Not only did Rauer, a Cienega grad, win the ACCAC men's golf championship by 10 strokes, leading Pima College to the region title, he then was named to the NJCAA All-American first team. 
No. 64 • Pat Nugent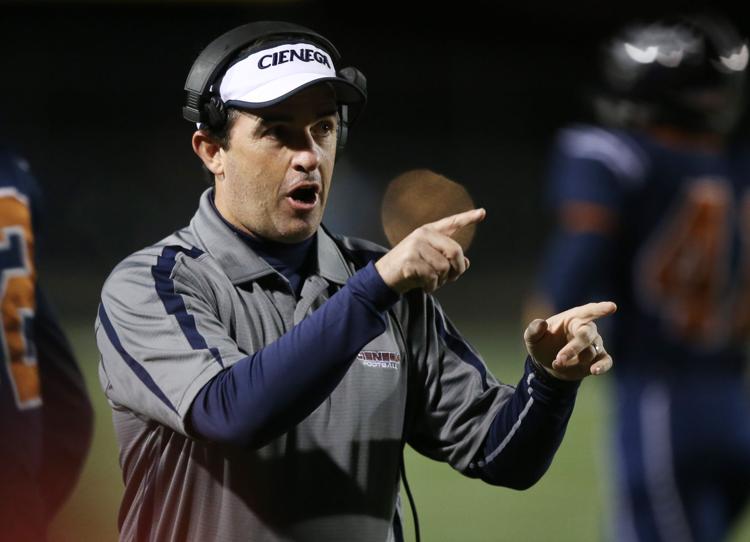 Rebuilding a Cienega High football program that had gone 4-6 a year earlier, Nugent, who has coached at Pima College, Flowing Wells and CDO, led the Bobcats to a 12-2 record and the state semifinals. 
No. 65 • Jaide Stepter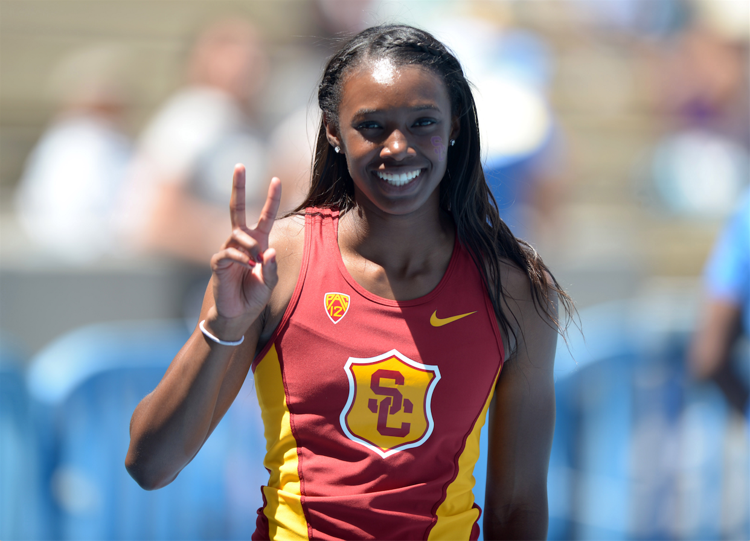 The Salpointe grad won her third consecutive Pac-12 championship in the 400 hurdles and was sixth in the NCAA finals for USC. 
No. 66 • Kevin Cordes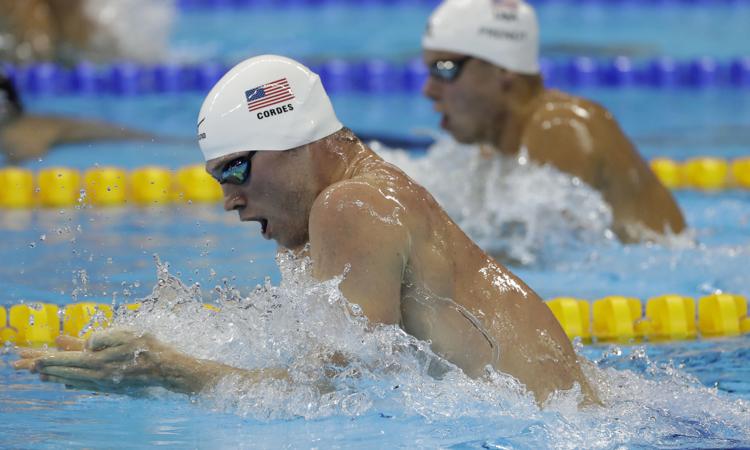 A seven-time NCAA championship swimmer at Arizona, Cordes won a gold medal for Team USA at the Rio Olympics by taking part in the medley relay. He finished fourth in the 100 breast stroke. 
No. 67 • Kellen Marruffo and Andre Jackson

Two starters for Utah's Pac-12 championship baseball team: Marruffo, from Sabino, hit .314 as a designated hitter; Jackson, an outfielder-pitcher from Cienega, hit .299 in multiple roles. 
No. 68 • Tim Derksen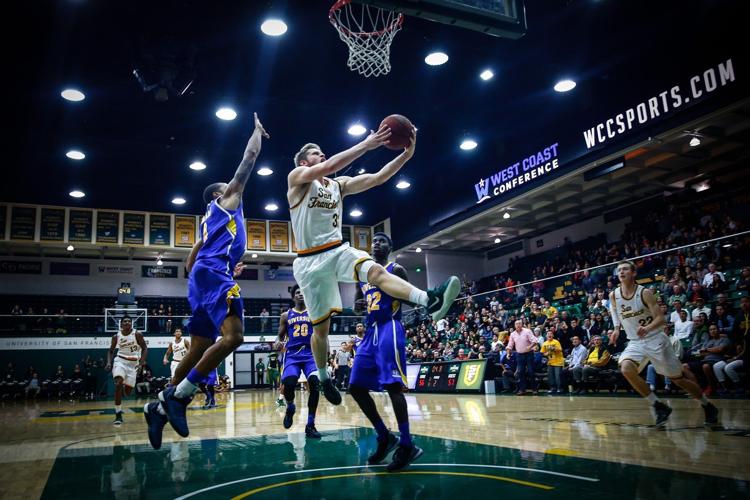 In the winter, the Amphi grad completed his University of San Francisco career with 1,437 points, then signed with Marin of Spain in the EuroLeague. He leads the club with a 19.2 scoring average. 
No. 69 • Drew Dixon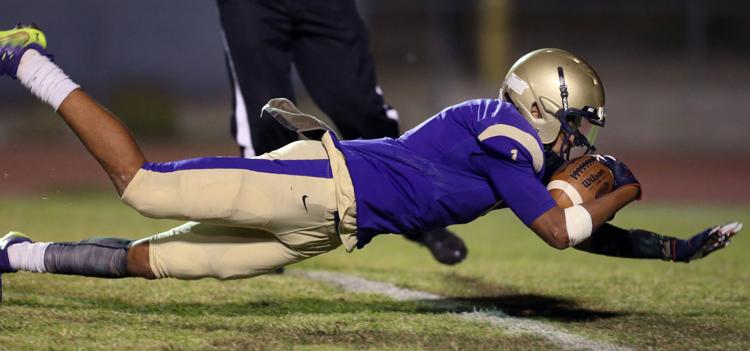 One of the top all-around athletes in Tucson football history, Sabino's quarterback/receiver/defensive back accounted for 1,177 passing yards, 901 rushing yards and 564 receiving yards as the Sabercats reached the Class 3A state championship game. 
No. 70 • Mattie Fowler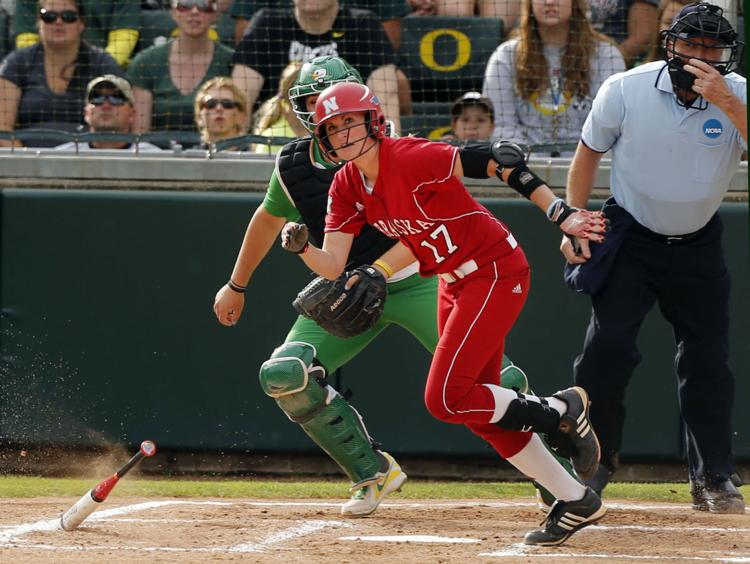 Nebraska's senior first baseman from CDO hit .347, did not commit an error in 53 games and was named All-Big Ten second team for an NCAA tournament club. 
No. 71 • Alyssa Thompson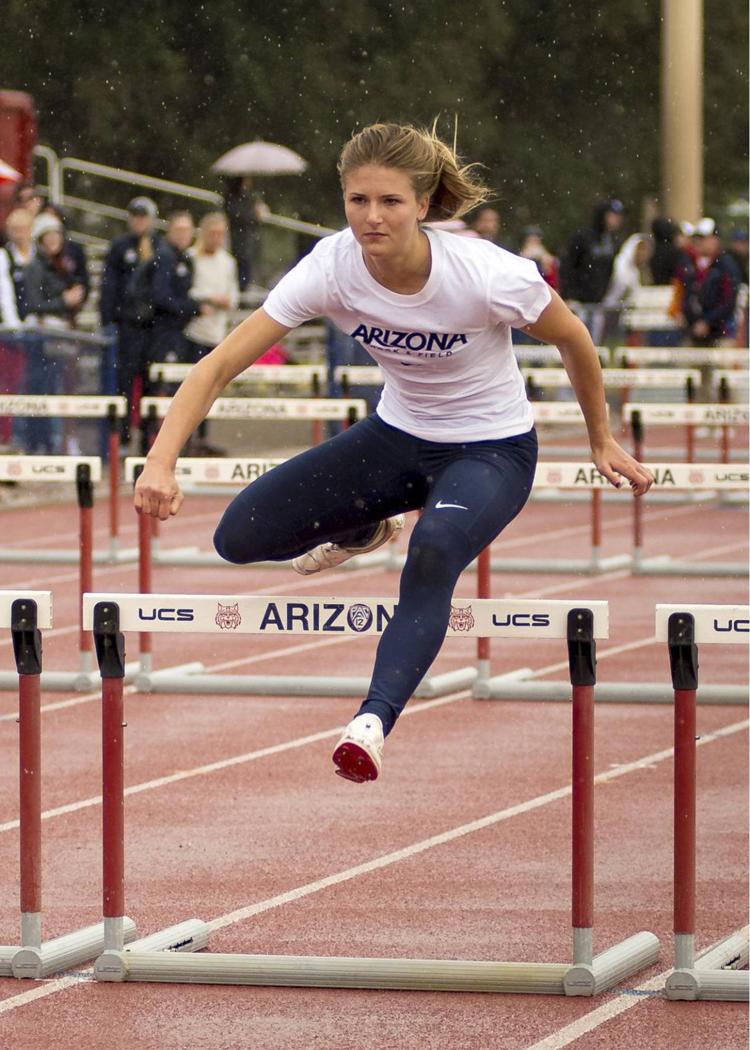 As a junior from Salpointe Catholic, Thompson finished second in the Pac-12 heptathlon championships and was 14th in the NCAA finals. 
No. 72 • Nico Montanez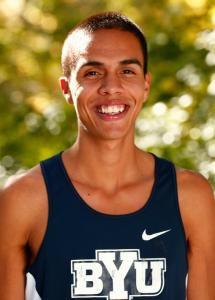 As a senior at BYU, the St. Augustine grad finished ninth in the NCAA cross country championships and sixth in the West Coast Conference. 
No. 73 • Mike Crawford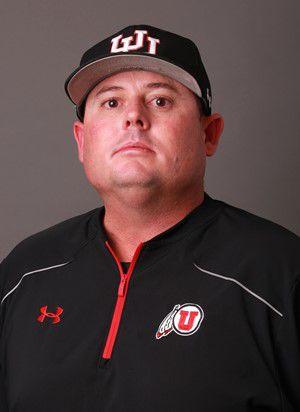 In his eighth season as Utah's pitching coach, Crawford, a Salpointe Catholic and UA grad, pushed all the right buttons in 2016. The Utes won the Pac-12 championship and reached the NCAA tournament. 
No. 74 • Denesia Smith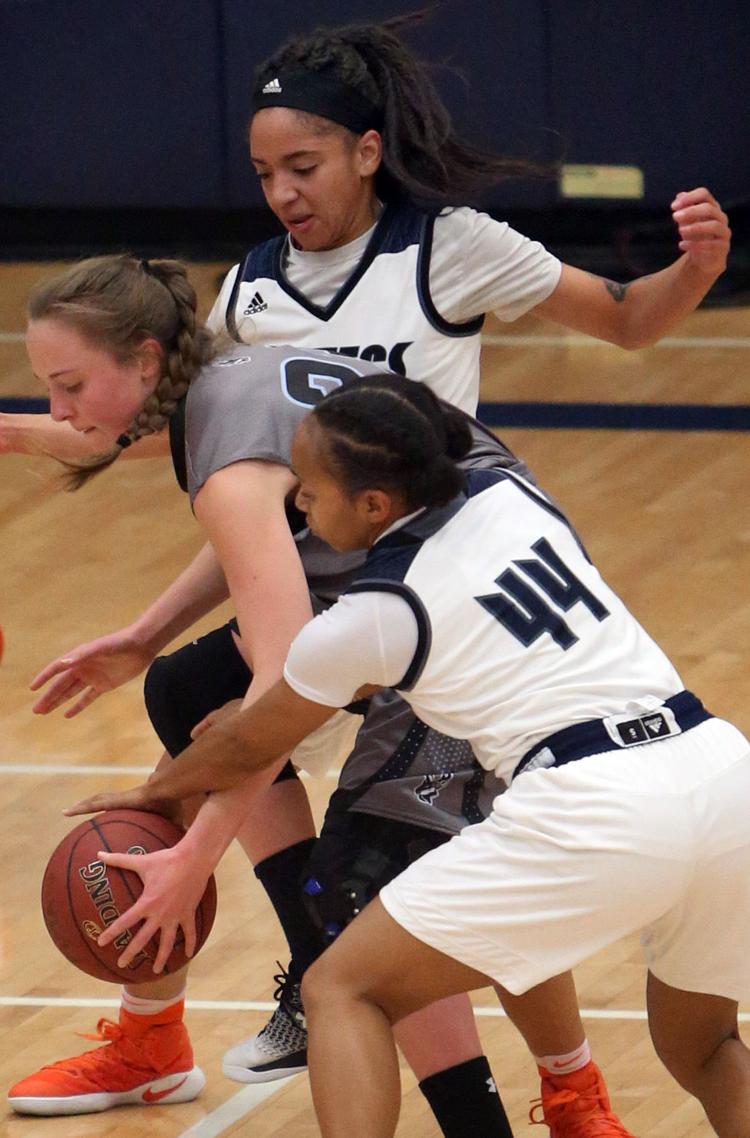 As Pima College finished third in the NJCAA women's basketball championships, Smith, a Cienega grad, averaged 11.5 points per game. 
No. 75 • Mike Urbanski
Fifty years ago, he was a standout distance runner at Salpointe Catholic; this year, Urbanski coached his girls cross country team, with only two senior starters, to the state championship. 
No. 76 • Nic Conway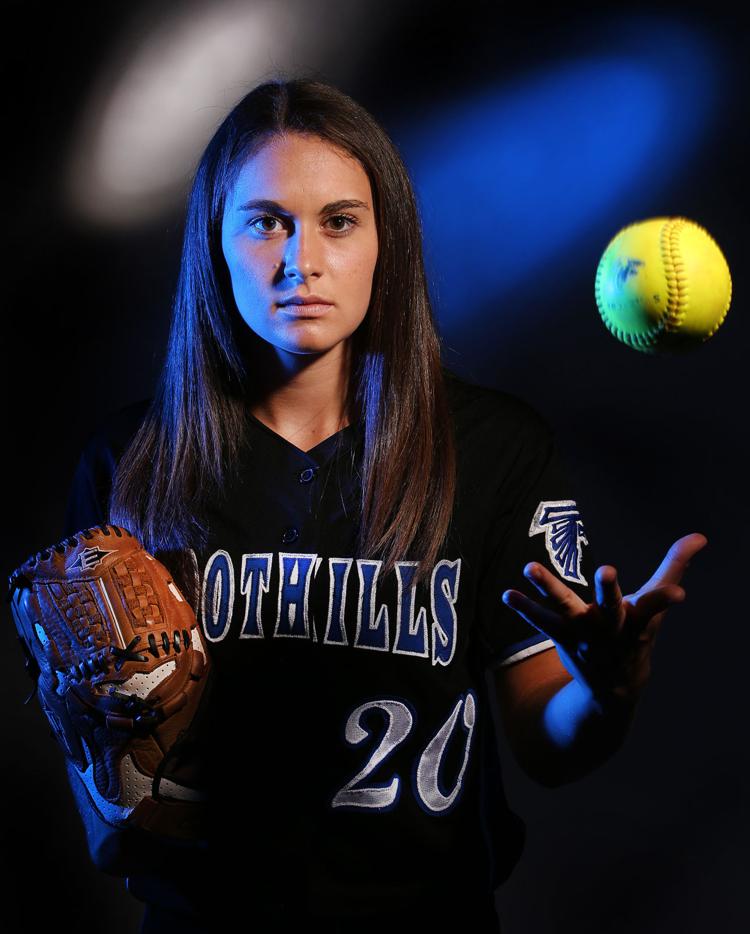 In only her sophomore season at Catalina Foothills, Conway went 23-6 and struck out 302 in 198 innings with a 1.06 ERA, leading the Falcons to the state softball championship. 
No. 77 • Gabi Stoian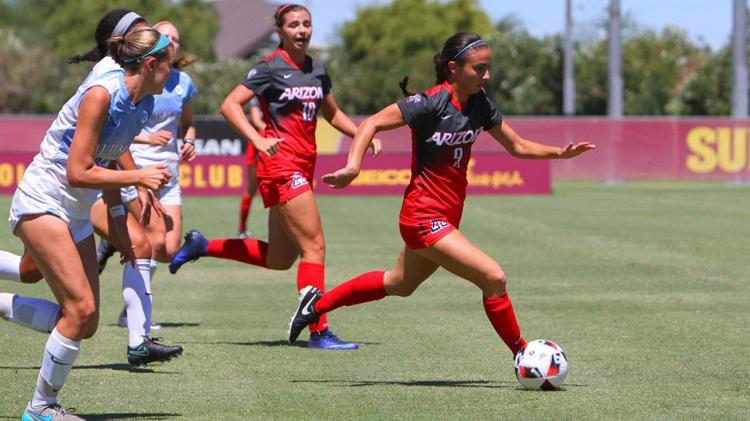 Arizona's leading soccer player scored six goals and was an All-Pac-12 honorable mention selection. 
No. 78 • Brooks Reed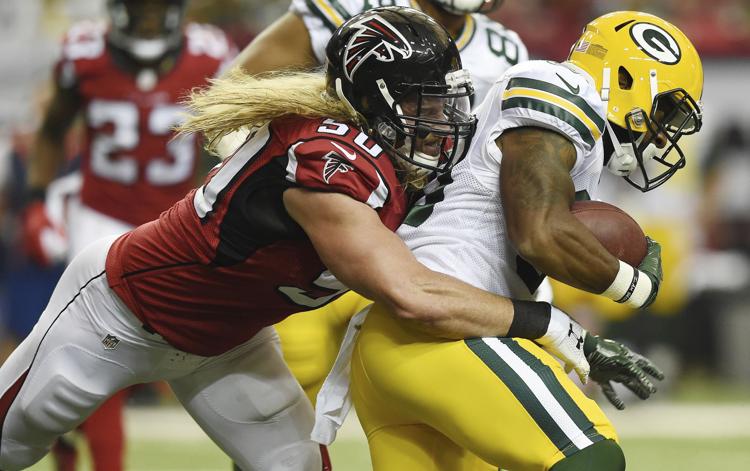 Part of the defensive front rotation for the Atlanta Falcons, the defensive end from Sabino and the UA had 19 tackles in the first 12 games. 
No. 79 • Rhett Rodriguez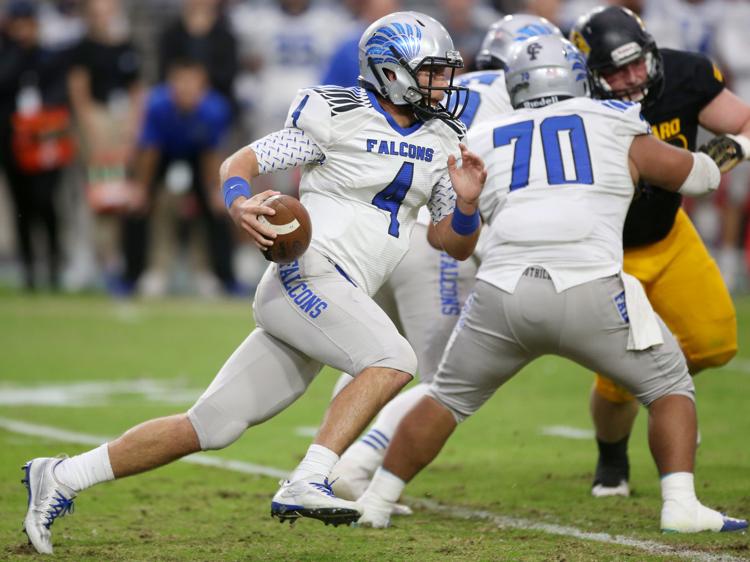 Pushing Catalina Foothills to the state 4A championship game, Rodriguez , a senior quarterback, passed for 2,886 yards and 30 touchdowns. 
No. 80 • Kayla Bonstrom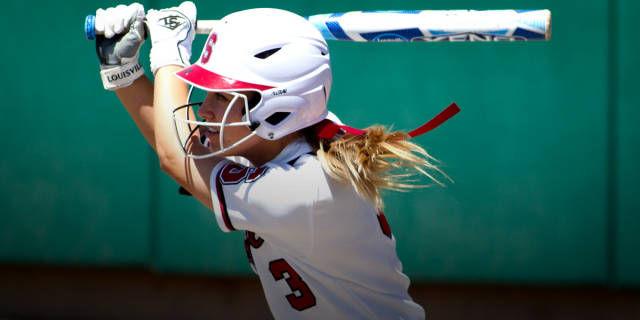 In her final season at Stanford, the CDO grad hit .308 and was chosen as a third-team All-Pac-12 first baseman. 
No. 81 • Daniel Gonzales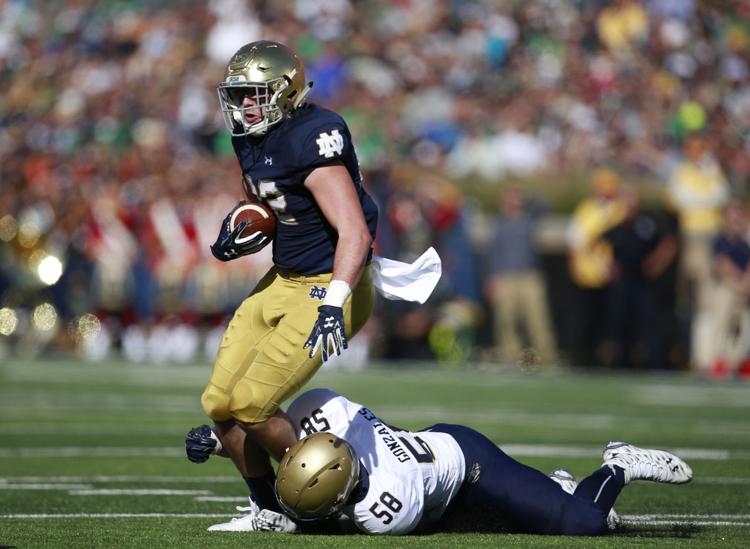 Navy's defensive football captain made 23 tackles before being injured (foot) in October, forcing him to miss the remainder of the season. The Cienega grad, a three-year starter, was second in tackles for the Midshipmen and has been commissioned a second lieutenant to the Marines. 
No. 82 • Bryce Cotton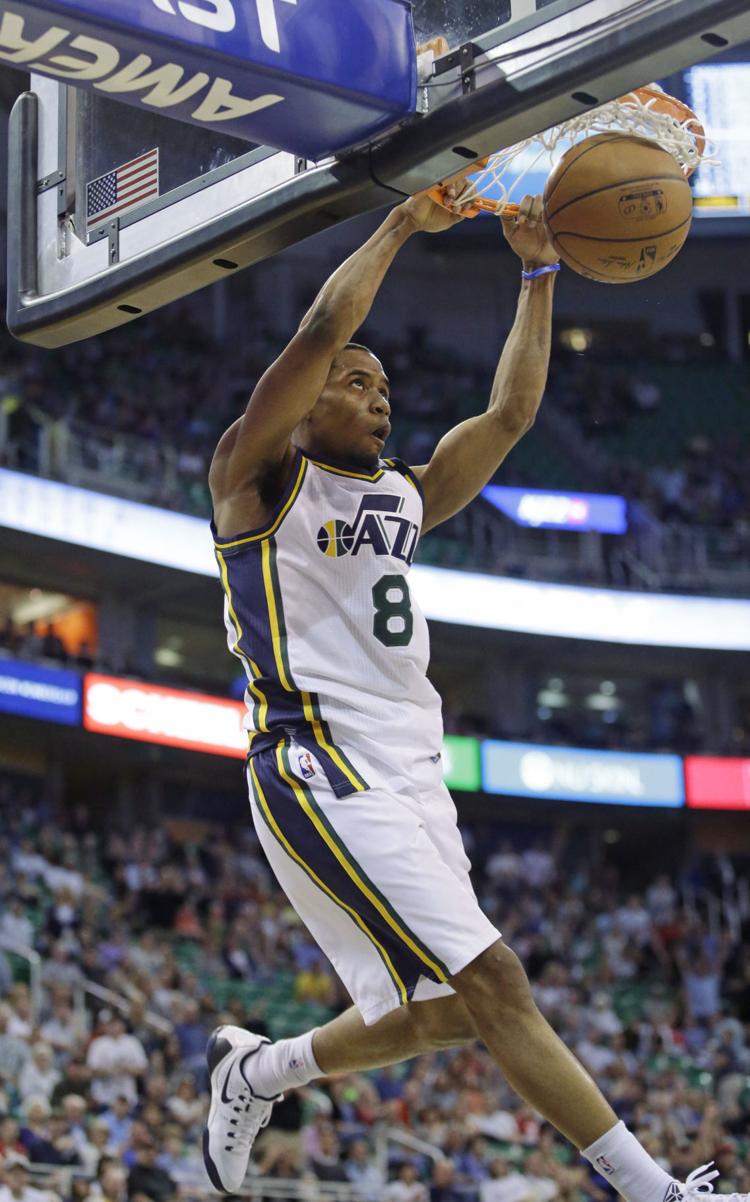 After playing for the Phoenix Suns and Memphis Grizzlies in 2015-16, the Palo Verde grad played in the Chinese pro league before signing for 2016-17 with Anadolu Efes of Turkey in the EuroLeague, where he averages 10.4 points. 
No. 83 • Desiree Hong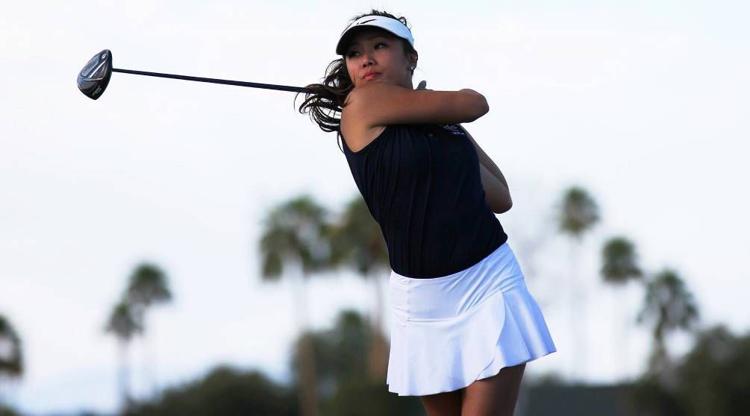 The ACCAC's women's golf Player of the Year as a freshman at Pima College. The Sahuaro grad then finished 17th in the NJCAA finals as the Aztecs were 11th overall. 
No. 84 • Jamarye Joiner
In his first season as Cienega's starting QB, Joiner passed for 1,713 yards and rushed for 762 to lead the Bobcats to a 12-1 record and the state semifinals. He accounted for 30 touchdowns. 
No. 85 • Jacob Inclan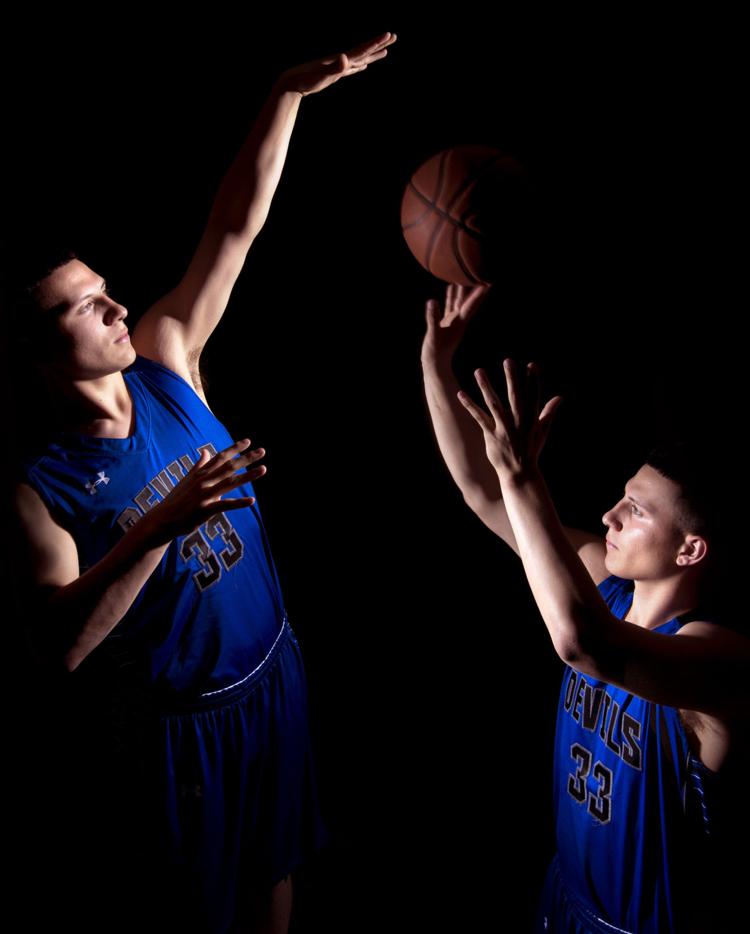 Averaging a double-double at Sunnyside, 19 points and 11 rebounds a game, Inclan led the Blue Devils to a 23-6 record and the quarterfinals of the state playoffs. He then registered five consecutive double-doubles for South Mountain Community College. 
No. 86 • Misa Malkin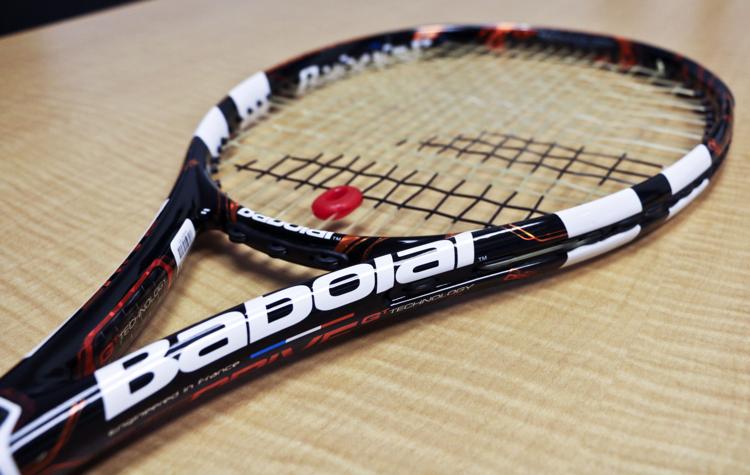 Still in the eighth grade, Malkin has made a mark on the USTA junior circuit, winning seven age-group championships this year. 
No. 87 • Hector Banegas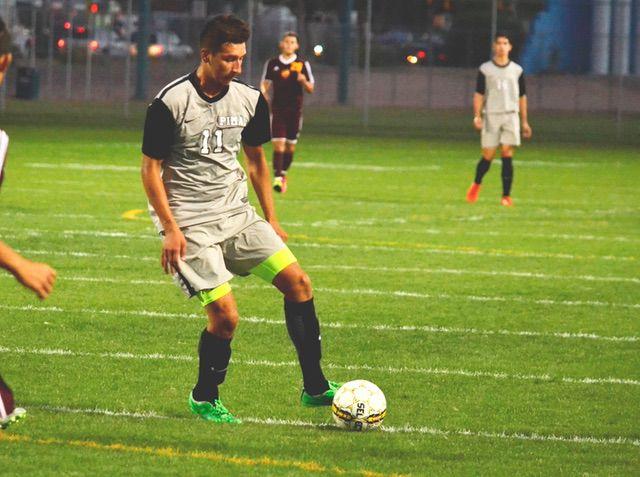 Making the NSCAA All-America first team, Banegas, a sophomore from Rincon/University, scored a team-high 17 goals for the region tournament champ Pima College men's soccer team. 
No. 88 • Gabe York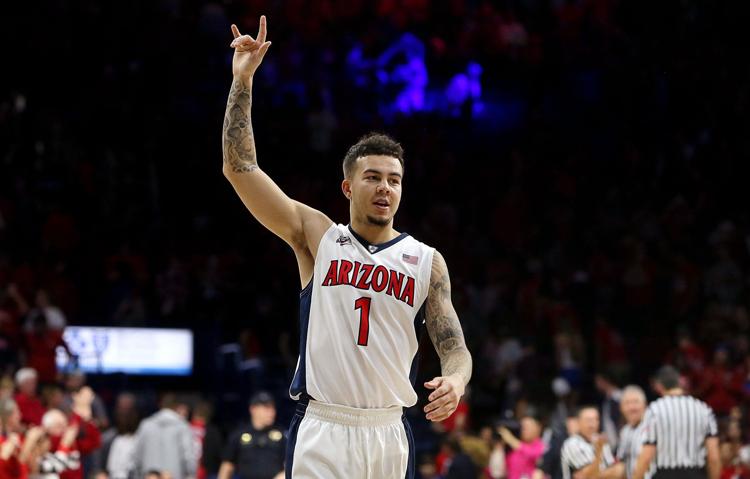 He scored 511 points, most for any Arizona basketball player in 2015-16, and then was a second-team All-Pac-12 selection. York now plays for the Erie BayHawks of the NBA D-League. 
No. 89 • Jamee Swan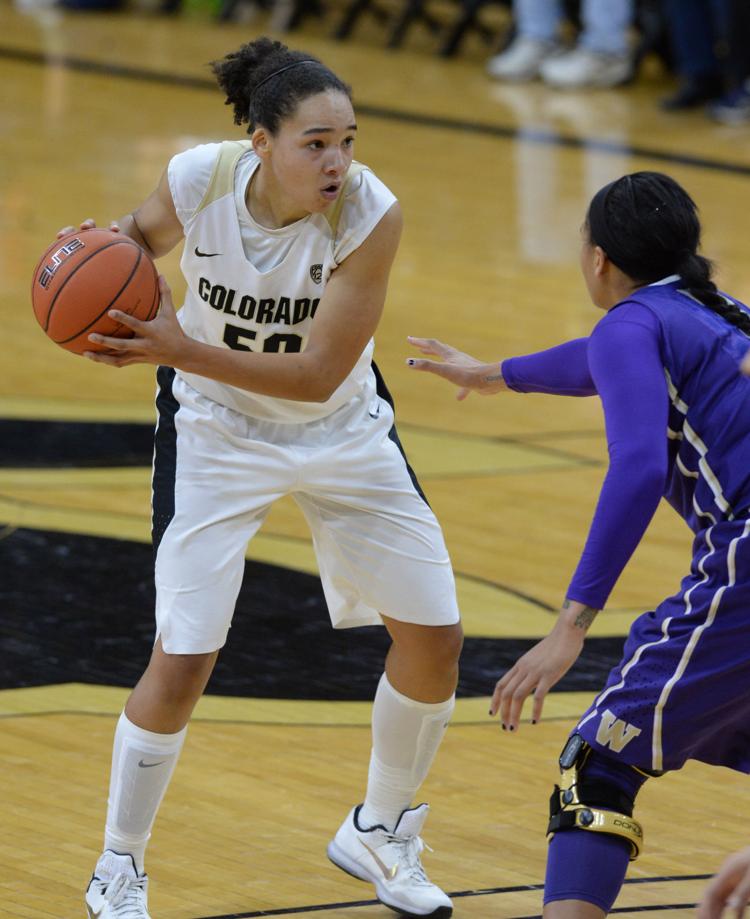 In her final year at Colorado, the Marana High grad averaged 13.5 points and seven rebounds, boosting her career scoring total to 1,245 points. She then signed to play for a Luxembourg EuroLeague team. 
No. 90 • Ryan Ramsower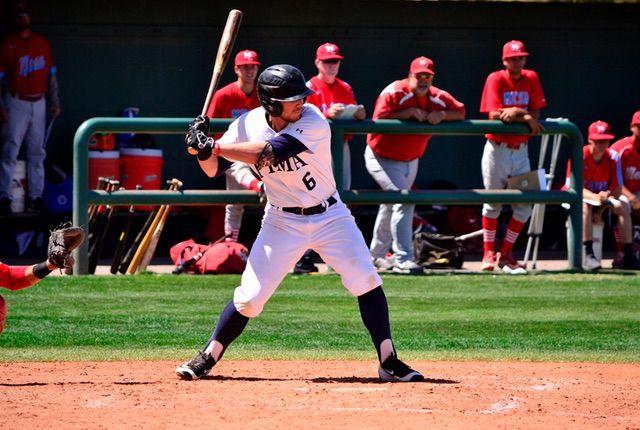 Pima College's All-ACCAC third baseman, a Salpointe Catholic grad, hit a team-high .361 and accepted a scholarship to play at Washington State. 
No. 91 • Alex Courtemanche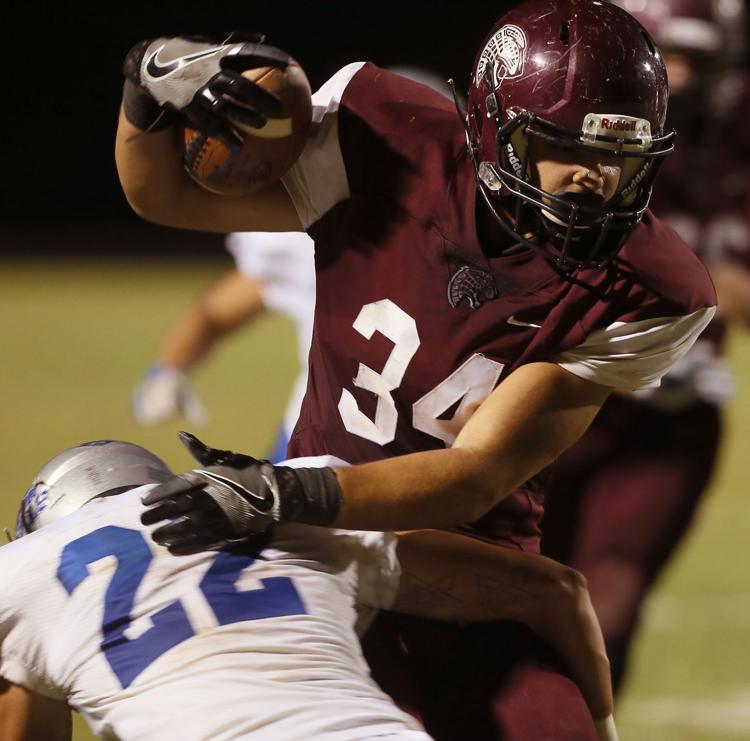 In Desert View's revival as a football power, the senior tailback gained 1,981 yards and scored 29 touchdowns. His 198-yard per game average was No. 1 in the state. 
No. 92 • Madison Mariani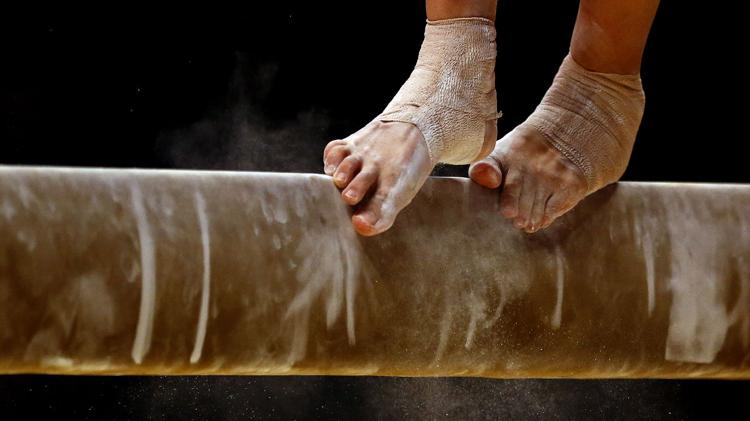 A sophomore gymnast at Sabino, Mariani won five all-around championships in 2016 and was 12th in all-around competition at the U.S. Junior Olympics. She was invited to join the USA Olympic team's tour on a stop in Phoenix. 
No. 93 • Isabel Pacho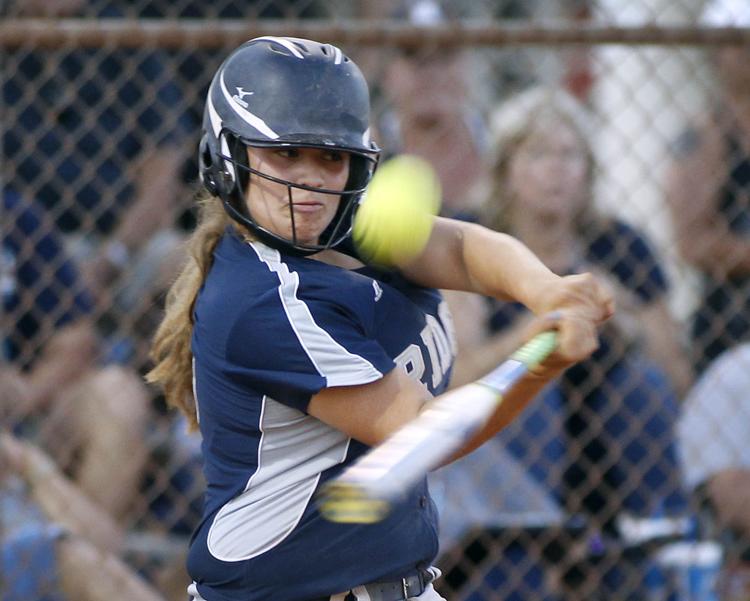 As Ironwood Ridge won the state softball title, Pacho, a sophomore third baseman, led the team in batting average (.458), home runs (9) and RBIs (59). 
No. 94 • Shakir Smith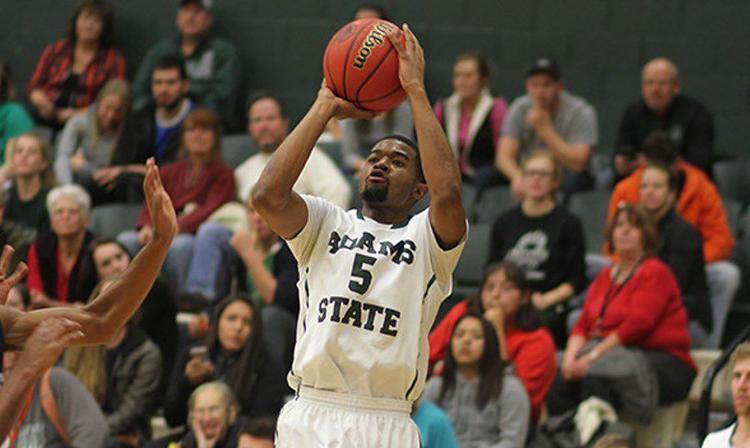 A former basketball standout at Tucson High and Pima College, Smith averaged 20.8 points for Adams State, was an All-RMAC first-team selection and is averaging 15.4 points for the Akademik Bulteks of Bulgaria's EuroLeague. 
No. 95 • Nnenya Hailey
Although injuries scuttled her chance to make the Olympic team, Hailey finished second in the Pac-12 in the 100 hurdles and third in the 400 hurdles. 
No. 96 • Ismael Galindo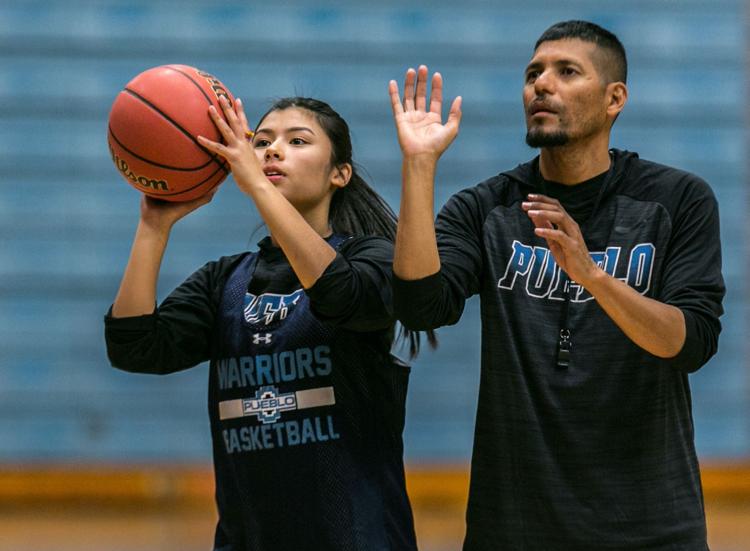 In his fourth season as Pueblo High's girls basketball coach, Galindo guided the Warriors to a 25-5 season and the quarterfinals of the state tournament. Three years earlier, the Warriors went 4-18. 
No. 97 • Mario Padilla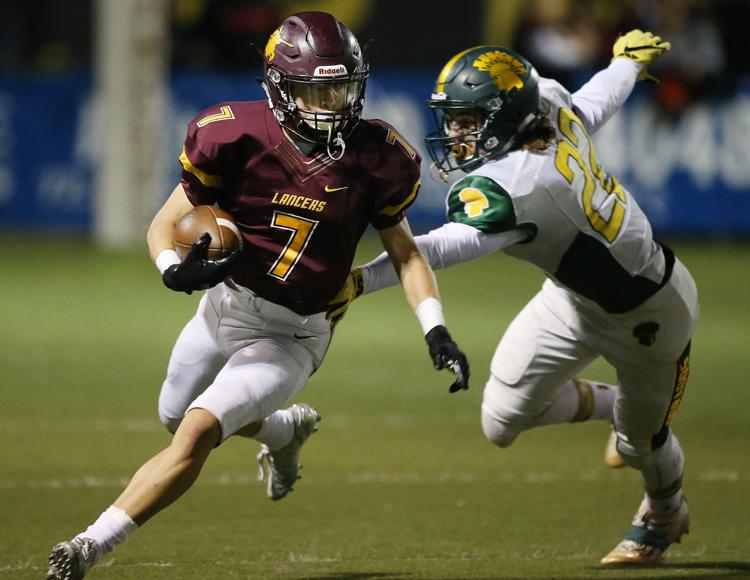 One of the leading sophomore football players in Arizona, Padilla, a running back, gained 1,427 yards for Salpointe Catholic, scoring 18 touchdowns, and gaining 212 yards in a state quarterfinal game against Tempe Marcos de Niza. 
No. 98 • Robin Landrith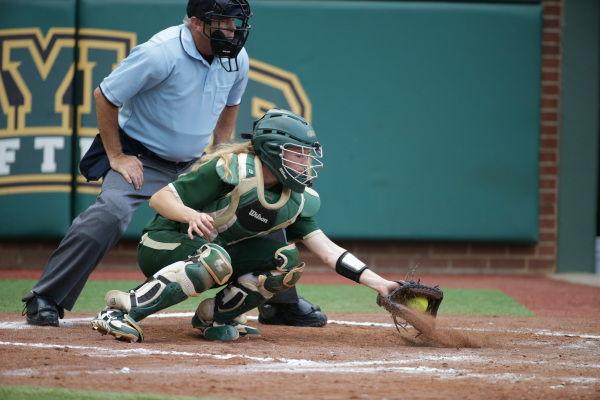 In her final home game after four years as Baylor's starting catcher, Landrith, an Ironwood Ridge grad, hit a walk-off home run and caught a no-hitter. She helped Baylor win 45 games and reach the NCAA regionals. 
No. 99 • Levi Wallace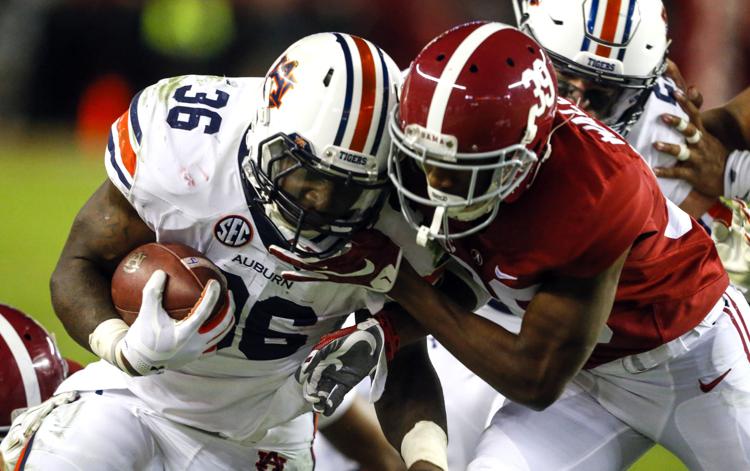 After the Tucson High defensive back earned a place on No. 1 Alabama's football roster, he was awarded with a scholarship. Wallace has 11 tackles for the Crimson Tide as a nickel back and special teams player. 
No. 100 • Lester Medford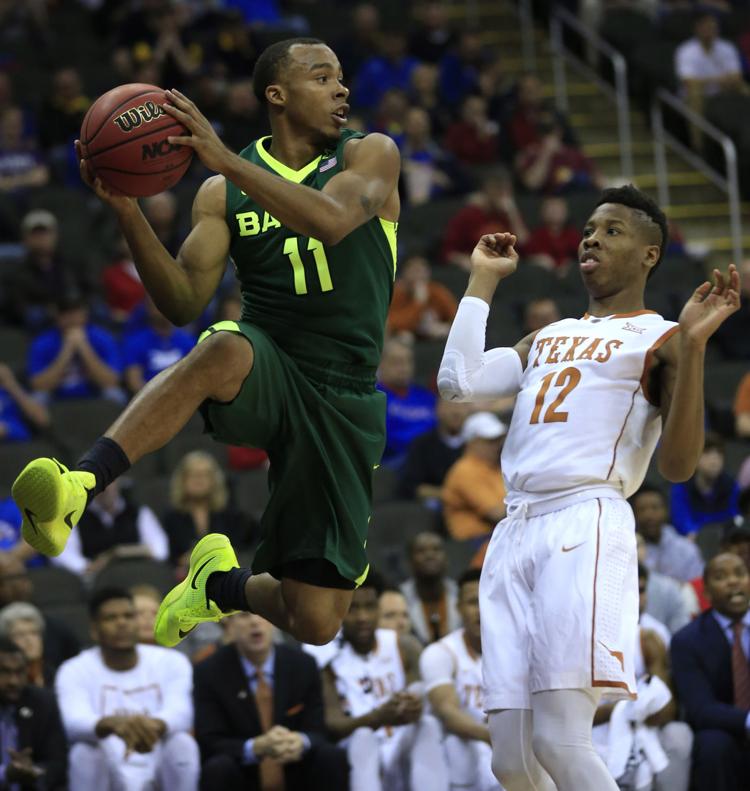 In 34 starts for Baylor's 22-win, NCAA tournament team, the Amphitheater High grad averaged 8.9 points and 6.5 assists as the Bears' starting point guard. He is averaging 18 points for Falco KC in Hungary's EuroLeague.