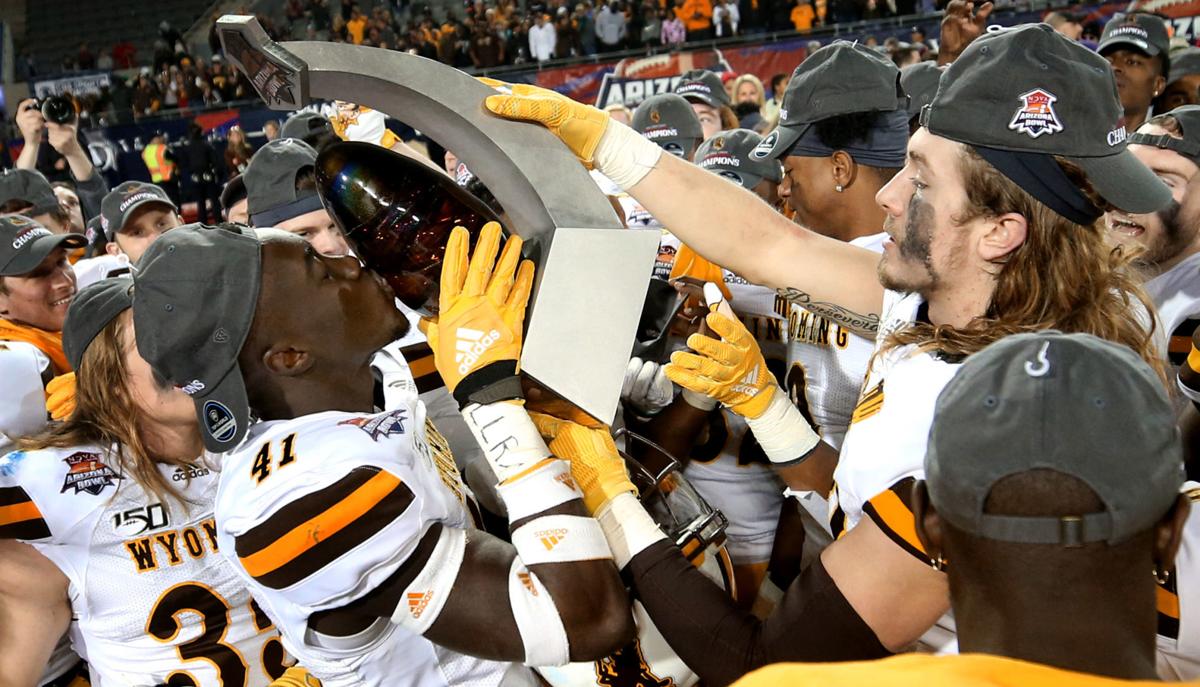 After Tuesday's Nova Home Loans Arizona Bowl, Wyoming running back Xazavian Valladay described his team's 38-17 victory as "stepping up on a big stage like this."
Even the losing coach, Georgia State's Shawn Elliott, said he would "never forget it," when asked about his team's gutty performance in Tucson.
"We played on national TV," he said. "People were watching us today."
In five years of existence, the Arizona Bowl has (a) moved coaches to tears, (b) been the site of a field-storming celebration and (c) generally out-kicked its coverage.
It has yet to put a Top 25 team on the field, and yet the Arizona Bowl has sold more than 150,000 tickets for games involving teams from the Mountain West and Sun Belt conferences.
It works. It almost defies modern sports marketing where "bigger" sells and "little" fades away.
Ordinarily, this might be a good time for the game's founder, Tucson attorney Ali Farhang, to step away and let someone else do the heavy lifting required to sustain the Arizona Bowl. Nova has until April 1 to decide whether it will return as title sponsor.
Of the 40 bowl games, the Arizona Bowl is one of just two not broadcast by the massive money machines at ESPN/ABC, Fox Sports and CBS. The Arizona Bowl and the FBC Mortgage Cure Bowl — Liberty vs. Georgia Southern — are broadcast on the second-level CBS Sports Network.
Those who play in the game, and the sun-worshippers who attend, don't seem to mind.
The future? The Arizona Bowl replaces the little ol' Sun Belt Conference next year with a Mid-American Conference school, which doesn't automatically produce a jolt of excitement. This year's MAC bowl teams were Western Kentucky, Miami of Ohio, Eastern Michigan, Central Michigan, Kent State, Buffalo and the Ohio Bobcats.
Most of the bowl games who don't ally with Power 5 conference schools have yielded to ESPN, which has made games such as the Cheribundi Boca Raton Bowl and Albuquerque's New Mexico Bowl nothing but sterile TV programming, with little community involvement.
"We won't do that," says Farhang. "This game is by us, for us and about us. As long as I'm involved, we won't sell to ESPN."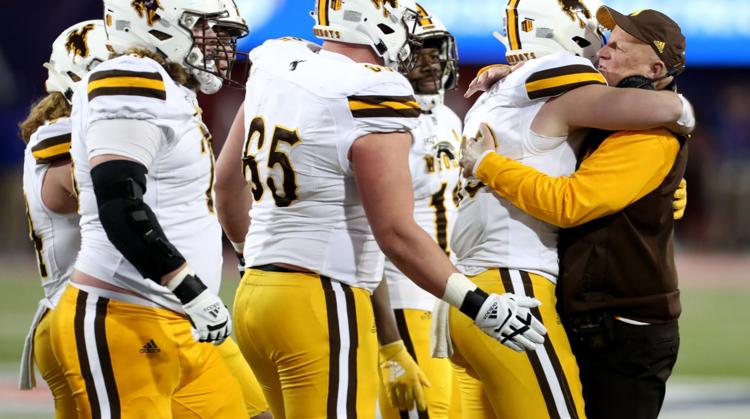 The 2020 Arizona Bowl, by whatever corporate name, will insist on two things: It will be played on New Year's Eve and it will be played when the sun shines.
"This bowl is not TV programming," says Farhang.
The board of directors of the Arizona Bowl touches almost every part of the community. It includes those from Sundt Construction, Tucson Federal Credit Union, the UA College of Science, a retired general of the Arizona Air National Guard, a man who owns McDonald's franchises and those like Rocky LaRose, one of the UA's foremost athletic department figures.
It's not "Big Money" as much as it's "Big Ambition."
It's local, not national.
It mirrors the growth of Tucson sports in the last decade; the Arizona Bowl was created when Tucson had been sent reeling by the losses of the Copper Bowl, MLB Spring Training, the PGA Tour, the LPGA Tour, USA Baseball and the Pacific Coast League.
Farhang and those supporters like Jon Volpe, CEO of Nova Home Loans, stopped the losing streak.
"Six years ago this community didn't have a bowl game, pro soccer, pro hockey or pro football," says Farhang, referencing FC Tucson, the Roadrunners and the Sugar Skulls.
In a more historical scope, the Arizona Bowl stopped Tucson's long losing streak with bowl games.
The first of Tucson's three college football bowl games — the All-American Bowl, 1958-62 — died for the most predictable reasons: it couldn't get a title sponsor, it wasn't televised, and the game planned for 1963 was canceled because Arizona Stadium was closed while adding 10,000 seats..
The final All-American Bowl drew barely 9,000 fans, lost $6,000 and the sponsoring Tucson Optimist Club and its volunteers had grown weary of the format — Major College All Stars vs. Small College All-Stars — even though it drew players from Notre Dame, Oklahoma, Arizona and ASU, in addition to those who would go on to be prominent Super Bowl figures, like John Madden and Boyd Dowler.
Besides, those who helped stage the five All-American bowls worried that Tucson didn't have enough hotel rooms if its most grand idea — pursuing TV coverage and top regional teams — was ultimately approved by the NCAA. A few years later, community leaders in Phoenix created the Fiesta Bowl — mostly to provide a national stage for Frank Kush's emerging national power at Arizona State. Phoenix had plenty of hotel rooms. The Fiesta Bowl has thrived since 1971.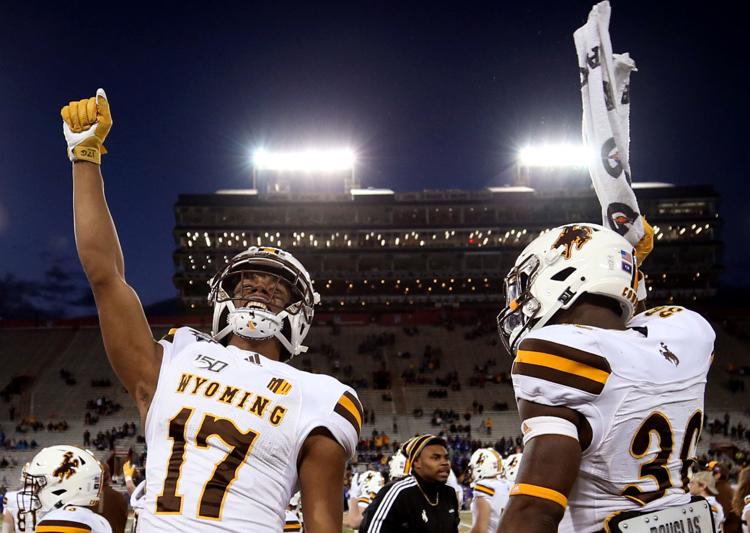 Tucson's second bowl game, the Copper/Domino's/Weiser Lock/Insight Bowl, was created by three Farhang-like Tucson sports visionaries, Burt Kinerk, Larry Brown and Merle Miller. The Copper Bowl drew as many as 49,075 fans at Arizona Stadium, signed a long-term deal with ESPN and seemed set for a long run.
But it made a regrettable decision of going into business with the Fiesta Bowl and after 10 years, it was betrayed. The Fiesta Bowl literally stole the Copper Bowl and moved it to Chase Field in downtown Phoenix, where it has since been a made-for-TV, lower-tier game under the sponsorship of Cheez-It, Insight.com and Buffalo Wild Wings.
The Arizona Bowl has made it work without ESPN, without the Pac-12, without Wildcats and Sun Devils, but with Wyoming, New Mexico State, Nevada and Air Force.
Who's next? How about Boise State and Buffalo? Wait'll they find out about the mariachi bands.
Contact sports columnist Greg Hansen at 520-573-4362 or
On Twitter: @ghansen711