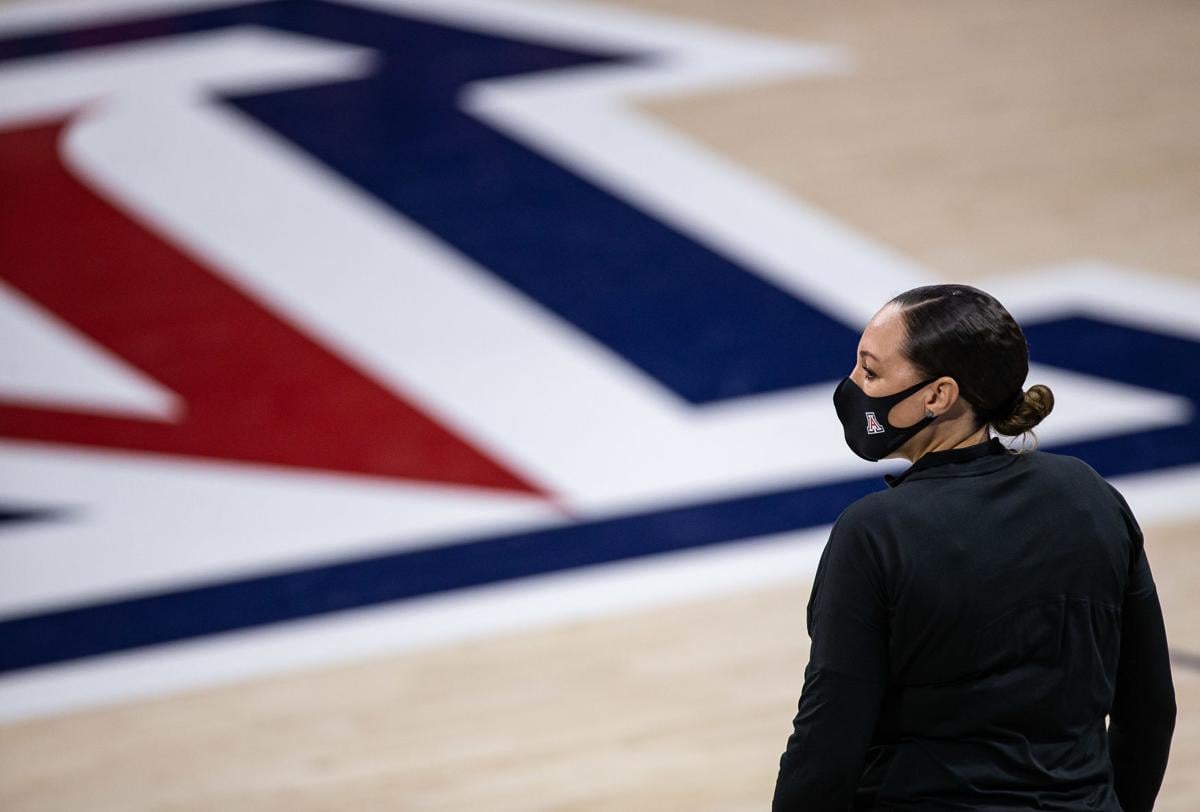 With impeccable timing, the marketing branch of Arizona's athletic department delivered a late-night email to thousands of the school's football and men's basketball season ticket holders Monday.
Would you like to purchase season tickets to the 2021-22 women's basketball season? Operators are standing by. Avoid the rush. Something like that.
Nothing sells like success in college sports, especially when you've got the Final Four as a hook and an engaging, uplifting coach whose rise to prominence is an irresistible story.
The genesis of this exhilarating adventure was identifying, pursuing and hiring Adia Barnes five years ago. The man who piloted that coaching search was Greg Byrne, now the athletic director at Alabama. Here's a coincidence for you: When Arizona opened the NCAA Tournament last week in the Alamodome against Stony Brook, Byrne sat in the stands, watching as Barnes and the Wildcats took the court.
His Crimson Tide team had just completed a first-round victory over North Carolina. That's a small world and then some.
Byrne isn't one to take a bow, but at that moment it might've been appropriate. His pursuit of a new women's basketball coach at Arizona could've gone in four directions, and all of them would've been good ones.
His instincts led him to engage Ryan McCarthy, perhaps the most successful Division I-AA women's basketball coach of the last 10 years. McCarthy had just put a 38-3 season in the books for the Alaska-Anchorage Seawolves. It was no fluke: McCarthy has gone 221-36 in eight years in Alaska.
McCarthy had significant ties to Tucson; one of his top recruits in the Class of 2017 was Pima College consensus NJCAA All-American Sydni Stallworth, a Palo Verde High School product.
After due deliberation, Byrne passed on McCarthy.
His next target was less than 6 miles from McKale Center. One Saturday night late in the 2016 season, Byrne and his dad, former Texas A&M athletic director Bill Byrne, drove to Pima College to watch Todd Holthaus' Aztecs win another game in what would be a 28-8 season and a No. 3 finish in the NJCAA finals.
Holthaus is an impressive man. He's 6 feet 5 inches tall with a sideline presence that reflects Pima's three finishes in the NJCAA's equivalent of the Final Four. Not only that, he knows the UA and Pac-12 turf; he had been Joan Bonvicini's assistant coach at Arizona from 2005-07.
Ultimately, Byrne kept looking.
He interviewed Florida Gulf Coast women's basketball coach Karl Smesko, who was to women's basketball at FGCU what Eagles' men's coach Andy Enfield had been before reaching the Sweet 16 and being hired by the USC Trojans.
Smesko was coming off successive 31-3 and 33-6 seasons. Byrne had done his homework well, but still had to talk to Barnes, then an assistant coach at Washington.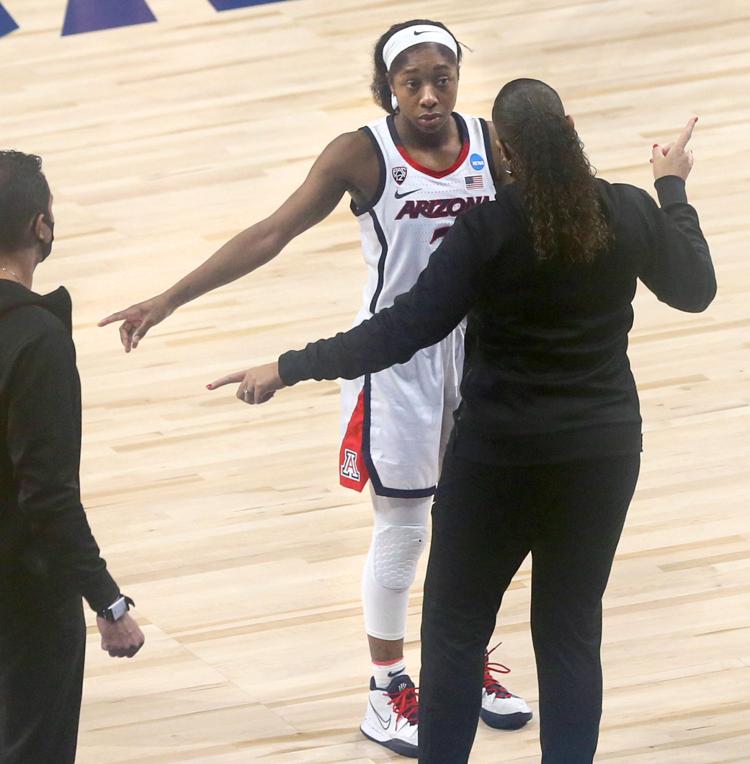 Nothing against McCarthy, Holthaus and Smesko — all would've been viewed as winning replacements for the fired Niya Butts — but once you meet Adia Barnes, you would have to be in a near-coma not to be charmed by her positive nature, her foreign and domestic professional basketball background and desire to succeed. And, also, the willingness to dig in and restore the long-failing UA women's basketball program.
The fact that she was the leading scorer in UA women's basketball history surely helped push Byrne's decision to bring her back home. Put it this way: if he hadn't hired Barnes, she would probably be the head coach at Washington, replacing Mike Neighbors, who left a year later to be the head coach at Arkansas. Aari McDonald would've never left Washington.
There would've been no Final Four for the Wildcats.
After Arizona beat Indiana on Monday, Barnes used the Final Four platform to deliver this message: She didn't become the UA's coach just because it was a homey little story about an All-America ballplayer returning to her alma mater.
She is all-in for many reasons, not just W's and L's.
"I think there need to be more women coaching, more former WNBA players coaching college basketball," she said. "I think a lot of people want to play for people who have been there and done that. You can walk the walk."
To Barnes, the mother of two young children, it goes beyond women in the coaching business. It's also about putting and keeping mothers in the coaching business.
"I represent moms who can coach," she said. "They can be good at both things. I think we can do it all. I represent a lot of mothers and I'm proud."
This isn't just idle talk from a coach whose team finds itself in the Final Four.
Barnes belongs to a group called the Women of Color Coaches' Network. It is a group of prominent college basketball coaches, from South Carolina's Dawn Staley and LSU's Nikki Fargas to San Diego State's Stacie Terry-Hutson and Cal's Charmin Smith.
After Monday's victory, Furman coach Jackie Smith Carson wrote this about Barnes and distributed it on her Twitter account:
"Four years ago, Adia Barnes would text our WOC group-chat every day, wishing good luck to all competing. She had everyone's games on her calendar. She won six games that year. To see her head to the Final Four is amazing. Now we celebrate you, sis. You deserve all of it."
Photos: No. 3 Arizona Wildcats vs No. 4 Indiana Hoosiers in NCAA Tournament Elite Eight
Arizona vs. Indiana, NCAA women's basketball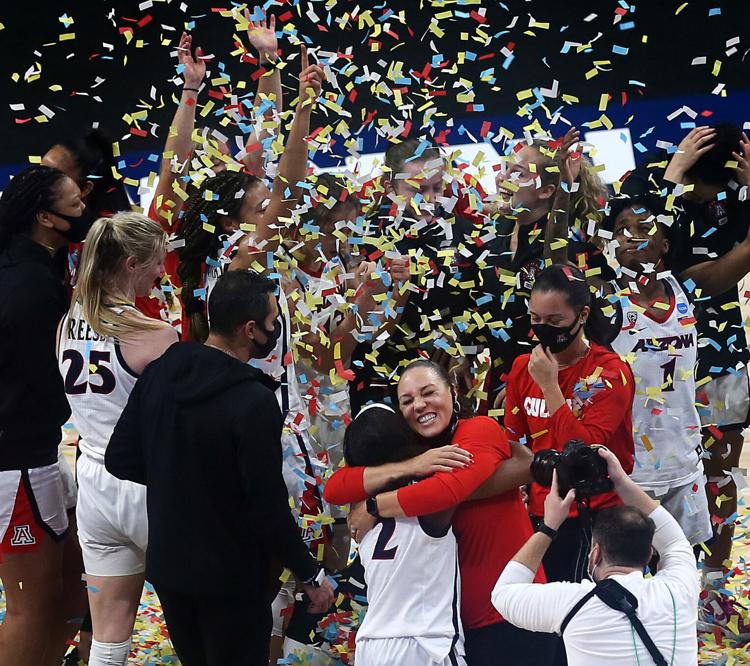 Arizona vs. Indiana, NCAA women's basketball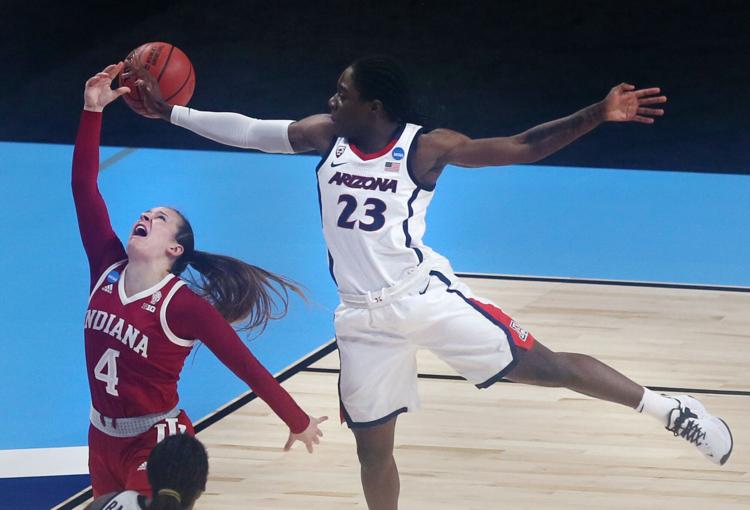 Arizona vs. Indiana, NCAA women's basketball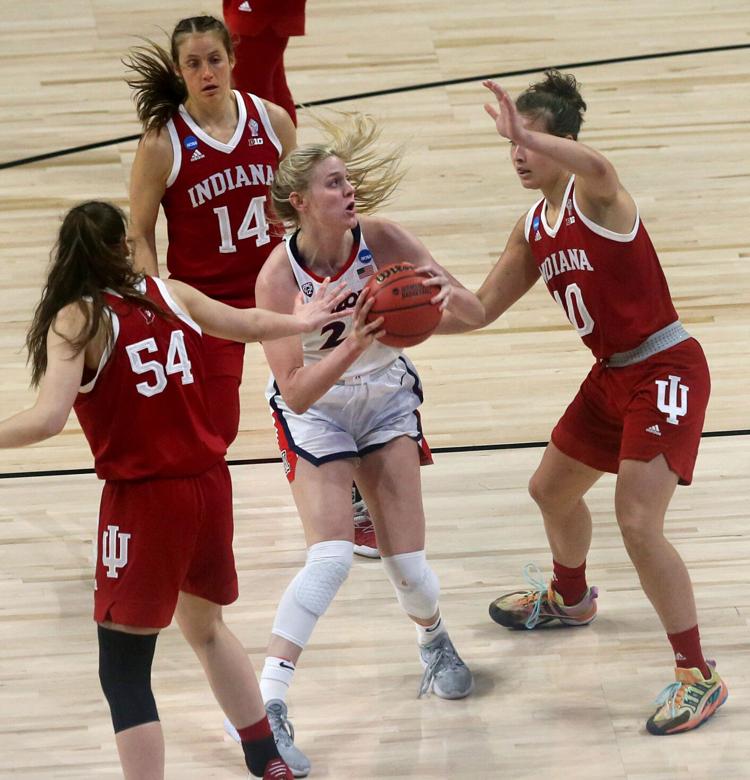 Arizona vs. Indiana, NCAA women's basketball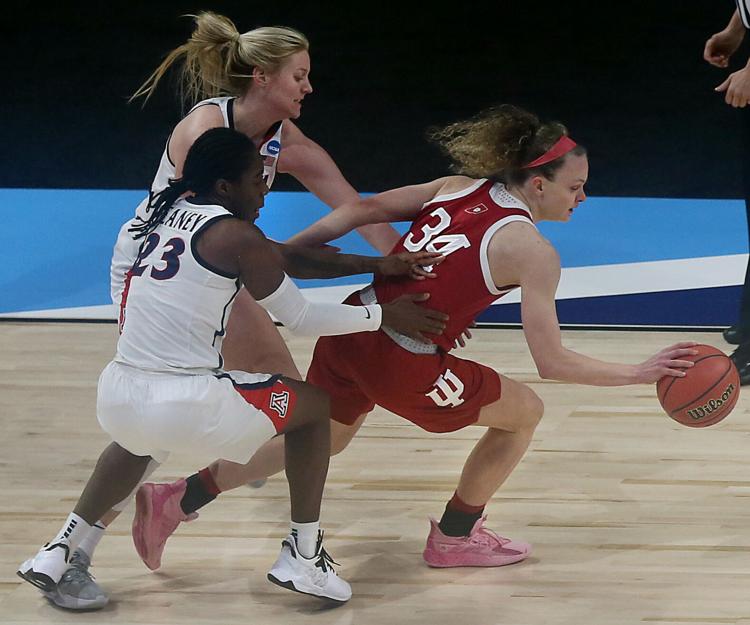 Arizona vs. Indiana, NCAA women's basketball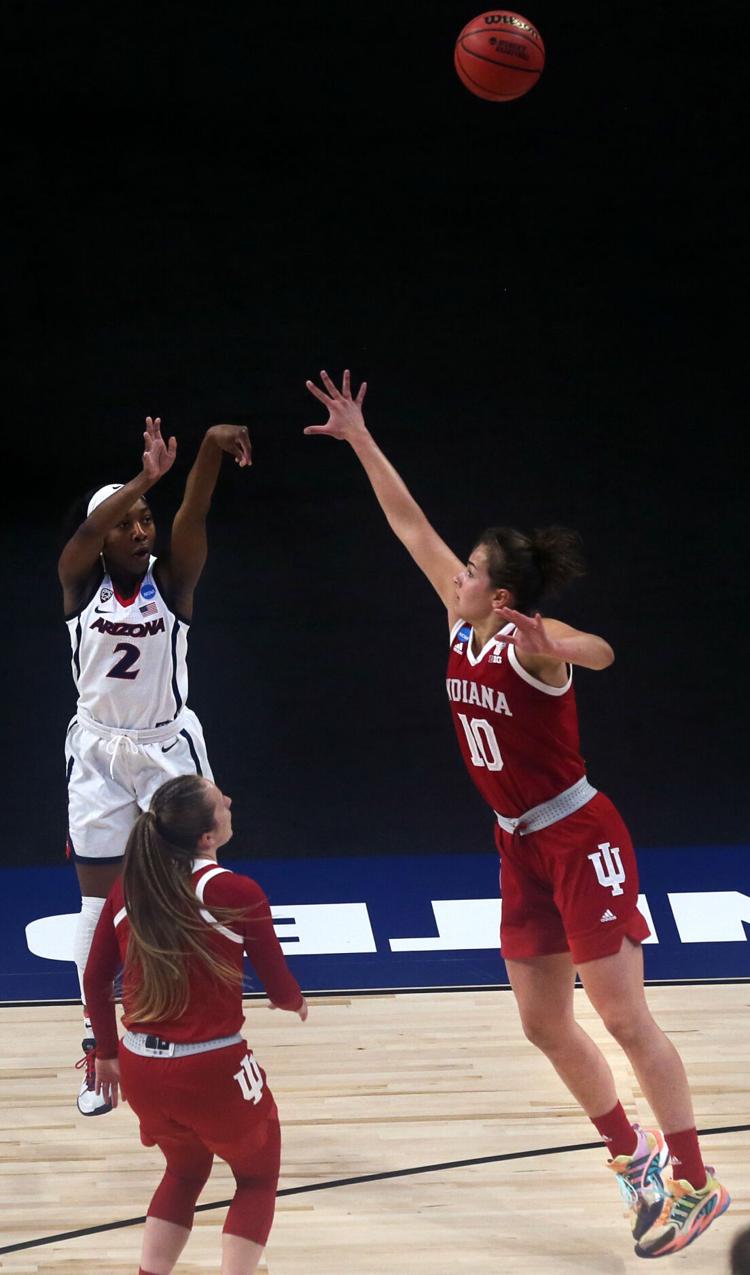 Arizona vs. Indiana, NCAA women's basketball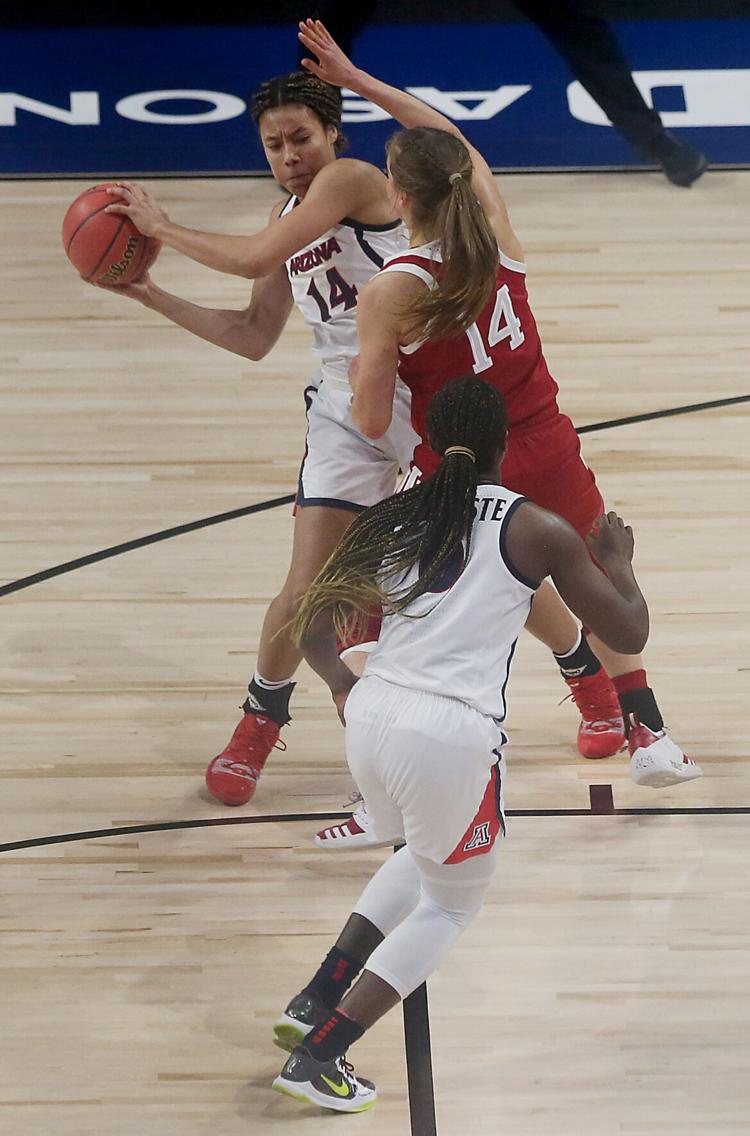 Arizona vs. Indiana, NCAA women's basketball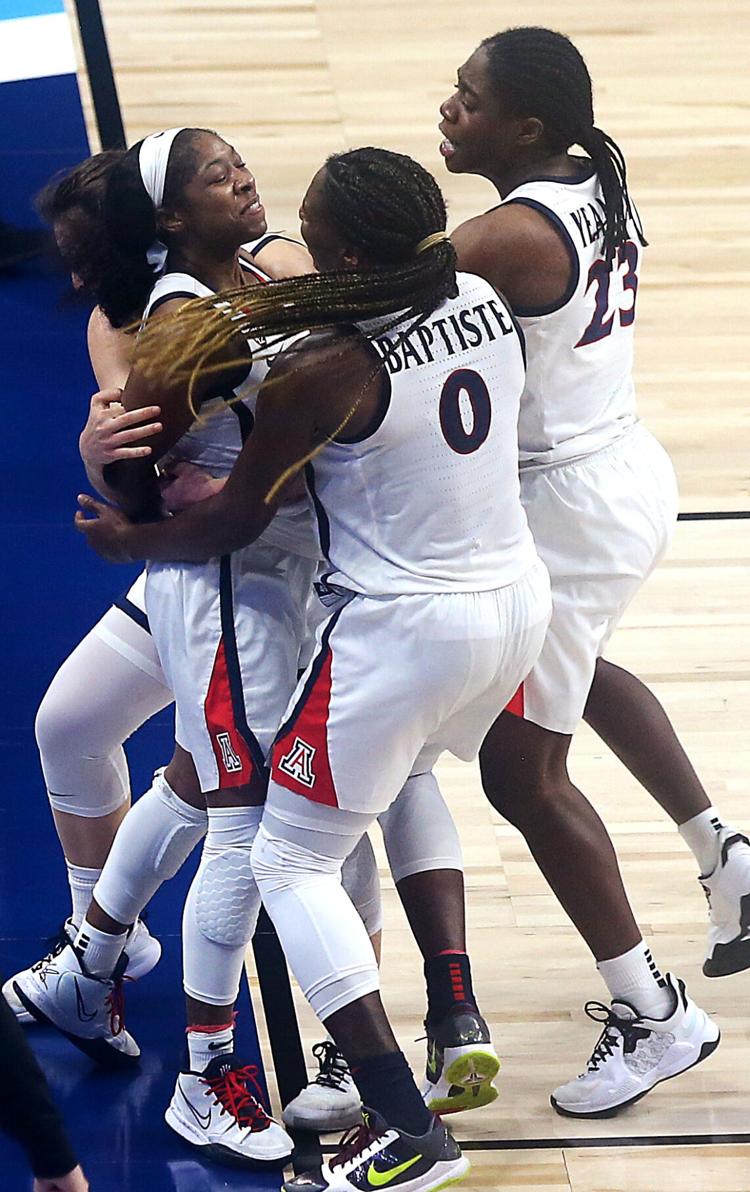 Arizona vs. Indiana, NCAA women's basketball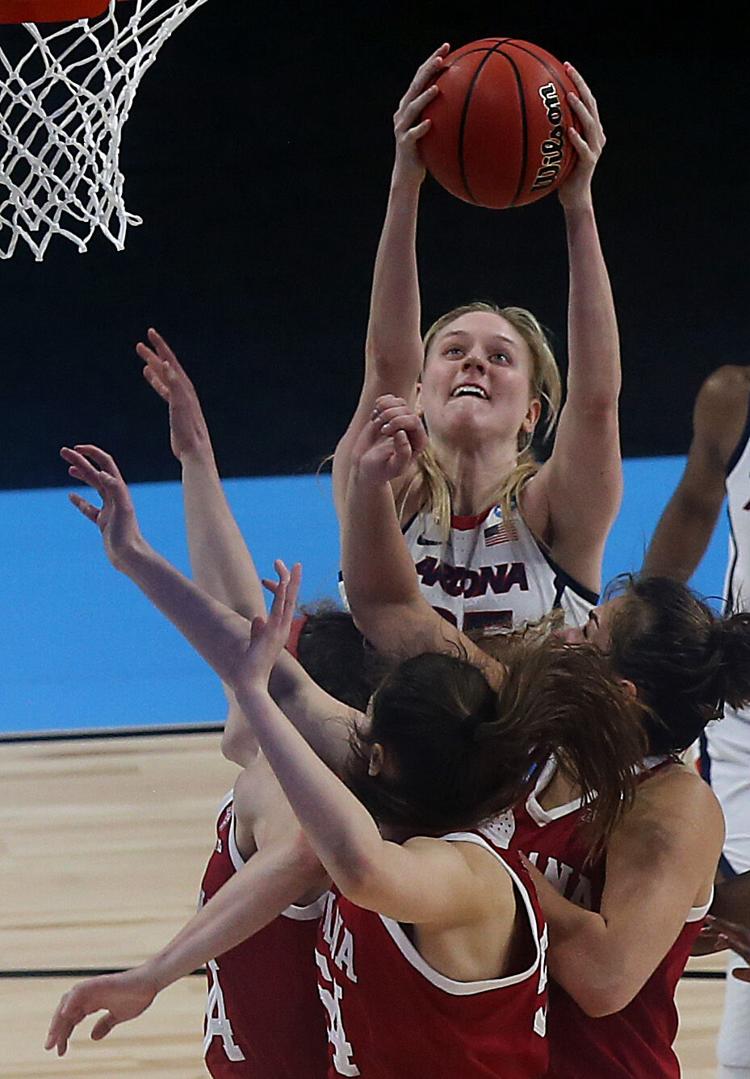 Arizona vs. Indiana, NCAA women's basketball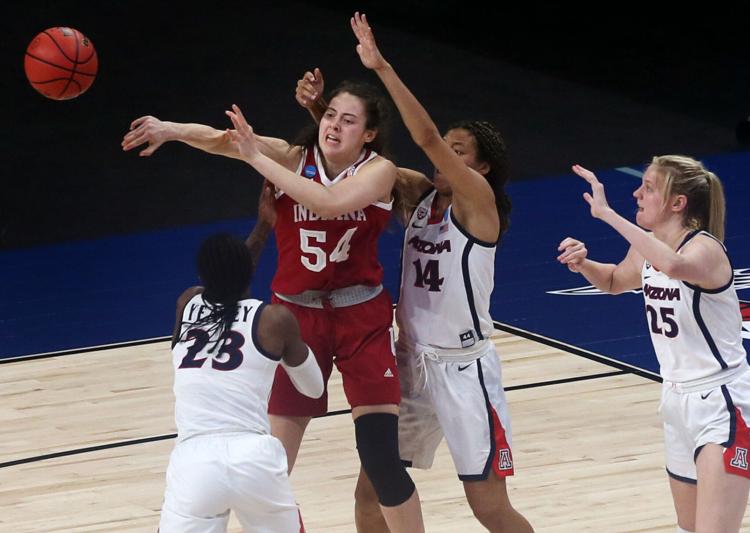 Arizona vs. Indiana, NCAA women's basketball