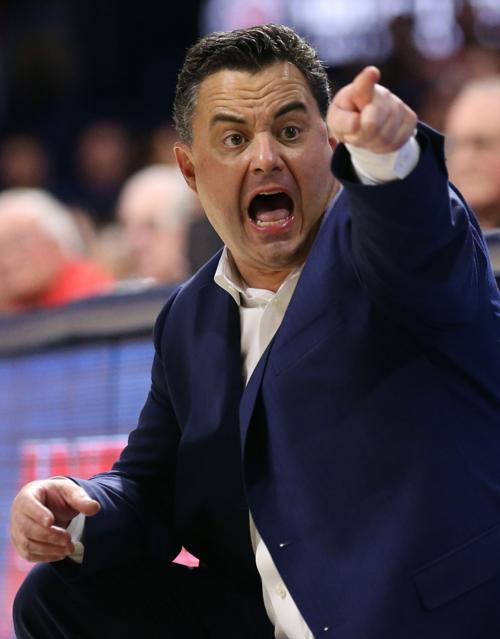 Take your pick for college basketball 2020-21: Remy Martin or Alex Barcello? As Arizona State football coach Herm Edwards would say "Hello?"
In the Rivals150 Prospect Rankings of 2017, Arizona point guard signee Barcello (No. 118) was ranked ahead of Martin (No. 128), who is an AP preseason All-American and has become the presumptive Pac-12 MVP for the coming season.
Barcello averaged 9.3 points per game at BYU last year.
Under any author, analyst or group dynamic, college basketball's recruiting rankings are imprecise. Isn't that a much gentler term than, say, "full of holes?"
Over the last five years, Arizona signed five-star recruit Emmanuel Akot, who was more like a 2½, and five-star guard Justin Simon, who could do everything but shoot, which is like signing a quarterback who couldn't hit a dump-off pass.
Kaleb Tarczewski arrived at Arizona as a five-star center and left as a EuroLeague player. Rawle Alkins was a five-star signee. Once the lights came on at McKale Center, it took about five minutes to realize Alkins lacked the size, scoring ability, ball-handling and general excellence to be anything more than a three-star player. But he did dunk with authority whenever the rim was left unguarded.
Unfortunately, ranking 18-year-old basketball players with a star system — one through five — is the best we've got. It is more aptly a 2-U system: unreliable and unconvincing.
When Duquesne signed point guard T.J. McConnell to the Class of 2010, he was not given a rating by Rivals.com, which meant he was a no-star prospect.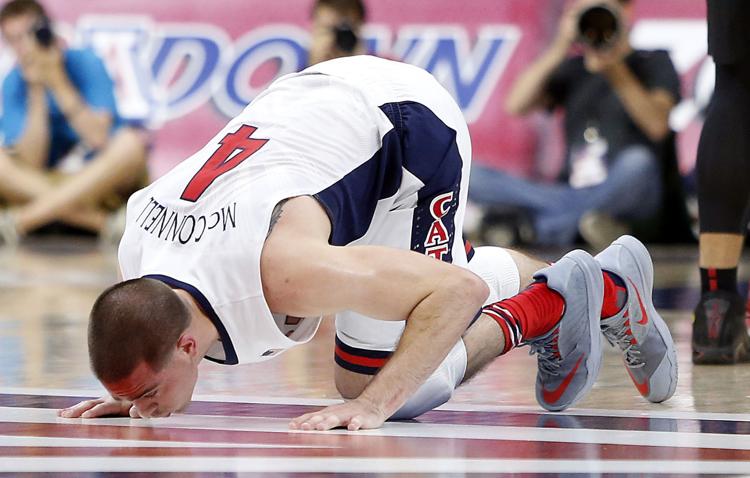 By the time McConnell played his final game for Arizona in 2015, he was one of the few who reached a five-star level under Sean Miller. It wasn't the star system that mattered; it was that McConnell was a winner — an achiever — in a category with some of the previous hugely underrated Wildcats such as Jud Buechler, Steve Kerr and Solomon Hill.
It is under such qualifications that I report Arizona's men's basketball Class of 2021 is, in an Arizona context, historically low.
Worrisome? Yes. Since the evaluators/scouts at Rivals.com began their ranking system 19 years ago, Arizona's Class of 2021 is rated lower than any previous UA team in the Pac-12.
And don't forget that Arizona's three signees all basically play the same position — shooting guard. Arizona and most schools already have them in excess.
Arizona's recruiting class is ranked No. 27 nationally by Rivals.com. That's not a colossal failure, but it is sixth in the Pac-12 and, as Miller likes to say, not "Arizona good." As I researched two decades of Rivals.com rankings, I cannot find another Arizona team ranked worse than No. 3 in the league.
The Pac-12's 2021 rankings are a jolt of reality to many UA fans. The top half looks like this:
1. Oregon (seventh nationally);
Not only that, the Wildcats don't have a player ranked in the Pac-12's top nine. The conference's 10 highest-rated players are these guys:
1. Harrison Ingram, Stanford (ninth nationally);
2. Peyton Watson, UCLA (17th);
3. Nathan Bittle, Oregon (19th);
4. Isael Silva, Stanford (26th);
5. Will McClendon, UCLA (37th);
6. Reese Dixon-Waters, USC (49th);
7. Lawson Levering, Colorado (57th);
8. Quincy Allen, Colorado (68th);
9. Jackson Grant, Washington (71st);
10. Shane Dezonie, Arizona (84th).
More? Gonzaga has two players ranked higher than Dezonie, according to Rivals.com.
Do what you want with this data, but there's a growing feeling that Arizona's decline in recruiting can be traced to the September 2017 morning when the FBI knocked on the doors of Miller and assistant coach Book Richardson and began a reputation-staining investigation into the UA's recruiting practices.
According to Rivals.com, the UA's Class of 2020 — players who are college freshmen today — included just one of the Pac-12's 10 leading recruits: guard Dalen Terry, who was ranked No. 51 nationally. The list begins with USC's Evan Mobley, Stanford's Zaire Williams, ASU's Joshua Christopher and the Sun Devils' Marvin Bagley.
That's right, two Sun Devils. That hasn't happened since the 1970s.
It follows another unusually low-ranked UA Class of 2018, led by No. 34 Brandon Williams, which put him behind Oregon's Bol Bol and Louis King and USC's Kevin Porter. Williams was the only Wildcat in the Pac-12's top 10 in the Class of '18.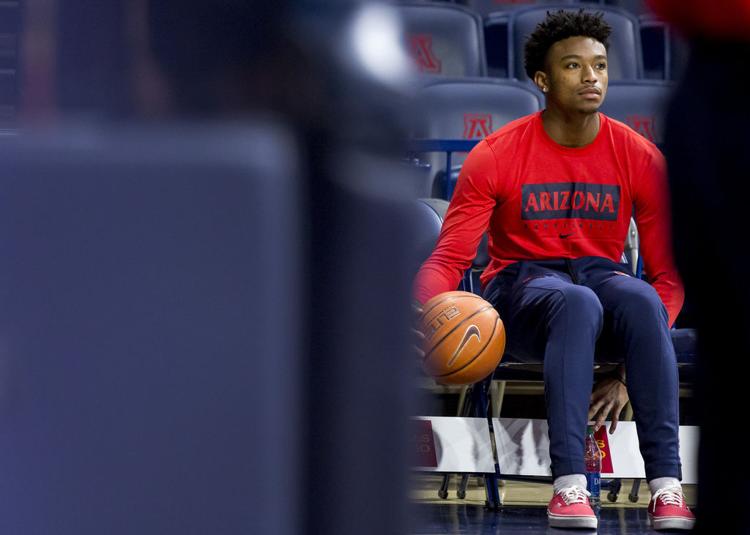 Miller was surely the first to understand Arizona's recruiting influence has diminished in the United States. He creatively went to Europe and, with the clock ticking, brought in prospects from Estonia, Turkey, France and Lithuania.
Those prospects are not routinely rated by the American recruiting services, or at least not with much accuracy. Lauri Markkanen, for example, was given a four-star ranking once he appeared on the UA's Class of 2016 list. That was below Arizona's five-star recruits Alkins, Simon and Terrence Ferguson. And Ferguson chose not to play college basketball.
Miller has tried to combat the lack of an Arizona-good freshman class by being one of the most prolific coaches in the transfer market, acquiring Nevada's Jordan Brown, Georgetown's James Akinjo, Seattle's Terrell Brown and Kentucky's Jemarl Baker.
The only trouble with that is Miller's previous transfers have mostly been fill-out-the roster types: Stone Gettings, Ryan Luther, Chase Jeter, Max Hazzard, Justin Coleman, Dylan Smith and Mark Tollefsen.
Many fans are seduced by anyone Miller recruits, whether it be a big man from Duke or a point guard from Alabama. But as much as anyone in college basketball, Arizona has found that the quality of the transfer pool is often strained.
To his credit, Miller recognized that the "old way" of roster management in college basketball was no longer sustainable. The one-and-dones, the two-and-outs and the quick-to-transfer players impacted Arizona as much as any school in the country.
So Miller has gone mostly to Europeans and to transfers. Some of his critics will be pleased to know that the three players in Arizona's Class of 2021 — Shane Nowell, K.J. Simpson and Dezonie — do not appear to be one-and-done prospects bound for early entry to the NBA. For the past few seasons, critics have implored Miller to recruit those who will stick in the program for three or four years.
More Christian Kolokos and fewer Stanley Johnsons.
More Nick Johnsons and fewer Nico Mannions.
At its highest level, college basketball in 2020 requires a new model of roster management. While the UA's Class of 2021 is ranked below nontraditional powers Colorado and Stanford, it is a move in a new direction. And that's good.
The UA has won just two NCAA Tournament games since 2015. The old way wasn't working.
Contact sports columnist Greg Hansen at 520-573-4362 or ghansen@tucson.com.
On Twitter: @ghansen711