Editor's note: This story was originally published in 2017.
On a February afternoon in 1938, Arizona athletic director Pop McKale announced the school's upcoming football schedule but strangely left the final week blank.
It didn't include Arizona State, and McKale awkwardly declined to comment on ASU's conspicuous absence.
Two months later, the Wildcats announced their final game would be against Montana.
Thus began four years of fear and loathing unmatched in the football rivalry between Arizona and ASU, a contempt that went beyond anything generated across the last 80 years, and, yes, that includes the long domination of Frank Kush and the Larry Smith-inspired "Streak" of 1982-90.
By comparison, the much-documented unfriendly relationship between Arizona coach Rich Rodriguez and ASU's Todd Graham seems innocuous.
From 1938-41, Arizona refused to schedule the Sun Devils — then the Bulldogs — because the school pirated three top prospects from the UA's campus six weeks before the 1937 opening game against, yep, ASU.
"Pop decided not to play them again until those three kids were gone," Arizona's 1940 all-conference halfback John Black told me in 1999. "He said 'screw 'em' but in much harsher terms."
It was a football conspiracy for the ages.
On a late August night in 1937, ASU student manager Tom Lillico devised a plan to get former Glendale High School all-state football players Walt Ruth, Wayne Pitts and Rex Hopper out of their UA dormitories and onto the ASU roster.
In 1979, Lillico told The Arizona Republic he got permission to borrow ASU coach Rudy Lavik's car to carry out the most daring case of football poaching in Arizona history.
"They kidnapped those three kids," Black said.
"Coach Lavik didn't know anything about it," Lillico said 40 years later. "We had to borrow his car because he was the only guy we knew who had a car that could make it to Tucson and back."
Lillico drove to Tucson and returned overnight with Pitts, Ruth and Hopper. All were said to be unhappy because the UA had not yet promised them full scholarships. They spent the late summer working menial jobs in Tucson as arranged by A. Louis Slonaker, the UA's "graduate manager," which was essentially an assistant athletic director's position.
Once UA coach Tex Oliver realized his three prized Glendale recruits were gone, Slonaker phoned ASU President Grady Gammage, who acknowledged he had met at his house with Pitts, Ruth and Hopper the day they arrived from Tucson.
Gammage guaranteed full scholarships and, according to a Republic story in 1979, told them "we're going to have a football team up here."
Dean Smith, author of the 1970s book "Eight Decades of Sun Devil Football," wrote that kidnapping three UA players "was a chance to put the haughty Wildcats in their place."
McKale and the Wildcats staged a scheduling boycott. They did not play ASU in 1938, 1939 and 1940, replacing them with Montana, Loyola Marymount and Marquette. ASU added Gonzaga, West Texas A&M and Whittier to its schedule.
The tension grew. Dwight "Red" Harkins, who owned College Theatre in Tempe — the same Harkins whose family now owns the Harkins Theatre chain — developed a five-minute movie trailer challenging Arizona to play ASU.
Harkins proposed a 1940 December bowl game, Arizona vs. ASU, matching the 7-2 Wildcats against 7-1-2 ASU. McKale declined, even though ASU was officially declared Border Conference champions, and the UA was promised $15,000, a small fortune in 1940.
By 1941, Ruth, Pitts and Hopper — all of whom played for coach UA alumnus Red Couch's undefeated 1936 Glendale High powerhouse — were gone. McKale added ASU to the schedule for Oct. 25, 1941 in Tempe.
Payback. Revenge. Madness.
Arizona's ambitions were never higher. McKale scheduled the school's '41 opener at Notre Dame and the Wildcats played the Irish tough, losing 38-7. They won the next three easily, by a combined 104-13.
ASU entered the game 2-2-1, having lost to Texas A&M-Kingsville and West Texas A&M. All 12,000 tickets to Goodwin Stadium were sold in advance. The Star's day-of-game advance story was provocative:
"An ancient feud, smoldering with subterranean volcanic fury for the last four years, erupts tonight when Arizona unleashes its devastating aerial might against the Arizona State Bulldogs of Tempe."
UA fans were so eager to get to Tempe that they arranged for the highway patrol to convoy hundreds of vehicles on the old highway from Tucson to Phoenix, escorted by police starting at noon and beginning each half hour until 3 p.m.
The Star's story continued: "The Wildcats have listened to insinuations and insults for four years about being afraid of Tempe. Tonight, they're determined to a man to show no mercy."
The headline in the next day's Star said:
Seeing the celebration, hundreds of ASU fans stormed onto the turf in attempt to regain possession of the goal posts. Police were powerless to stop the brawl. Someone at ASU turned off the lights.
"It was a wild, milling melee," the Star reported.
An hour later, as hundreds of Tucsonans boarded a late train home, ASU fans threw rocks and fruit at the train, injuring several of UA fans.
Later in the week, the Star reported that "it was a corking good game" and blamed the post-game brawls on "hostilities fostered by hoodlums."
As for the three players ASU kidnapped from the UA dormitory: Hopper played one season and left school. Ruth was a three-year starter. Pitts became an all-Border Conference halfback and later principal at an elementary school in Avondale.
In 1978, suffering from heart disease, Pitts scheduled a quadruple bypass. The man who never played a game of football for or against Arizona, had his life-saving surgery at the UA's University Medical Center.
Every UA/ASU football game since 1975:
Arizona vs. Arizona State football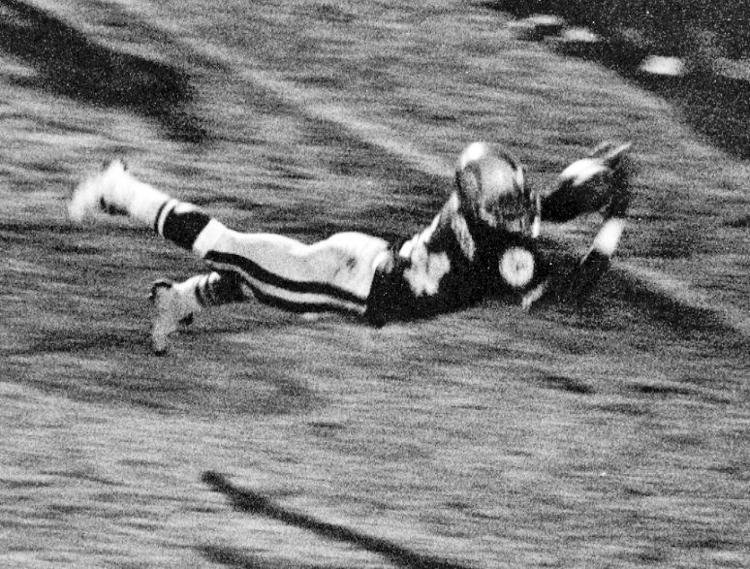 Arizona vs. Arizona State football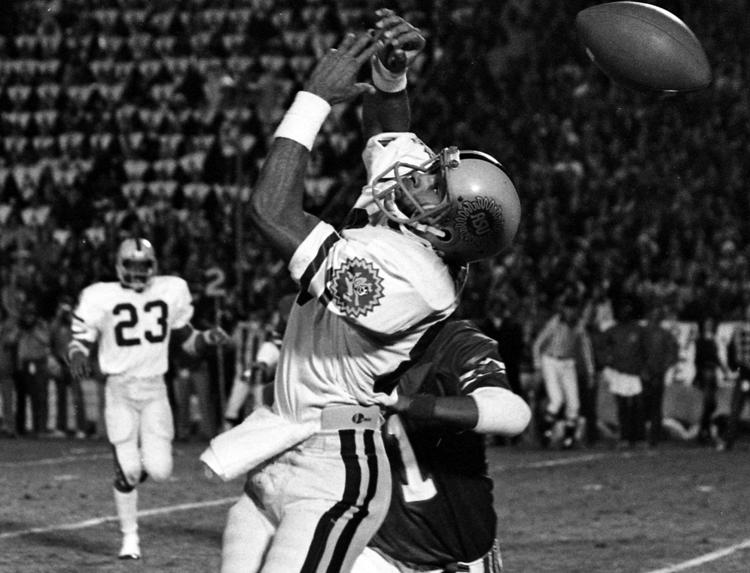 Arizona vs. Arizona State football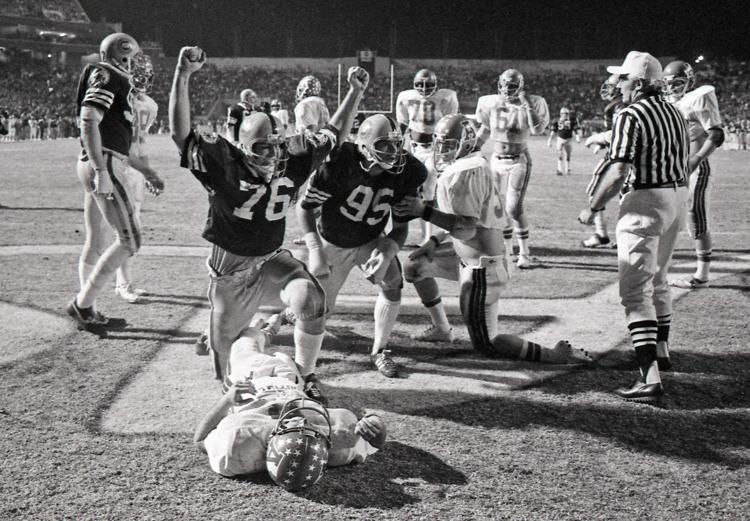 Arizona vs. Arizona State football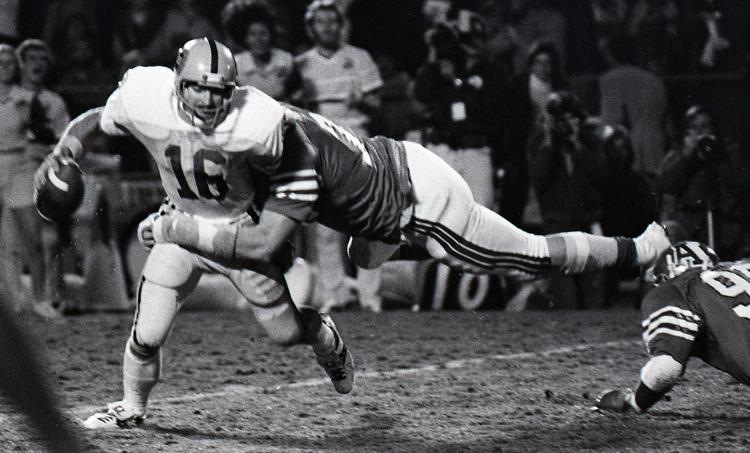 Arizona vs. Arizona State football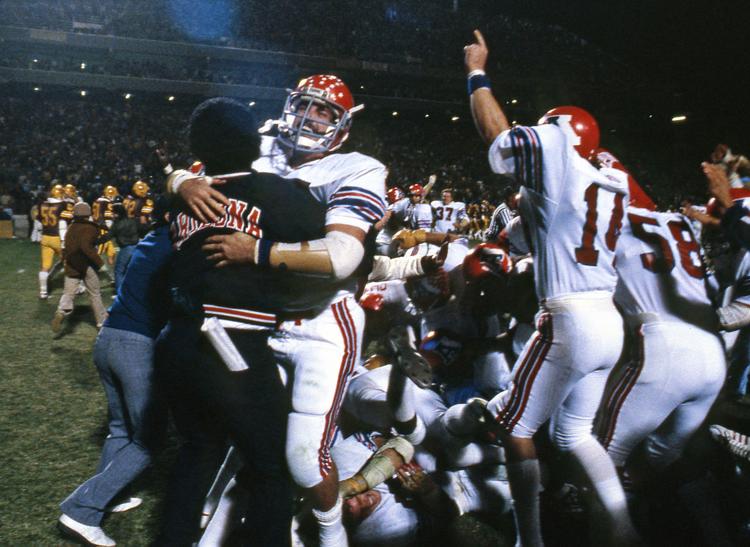 Arizona vs. Arizona State football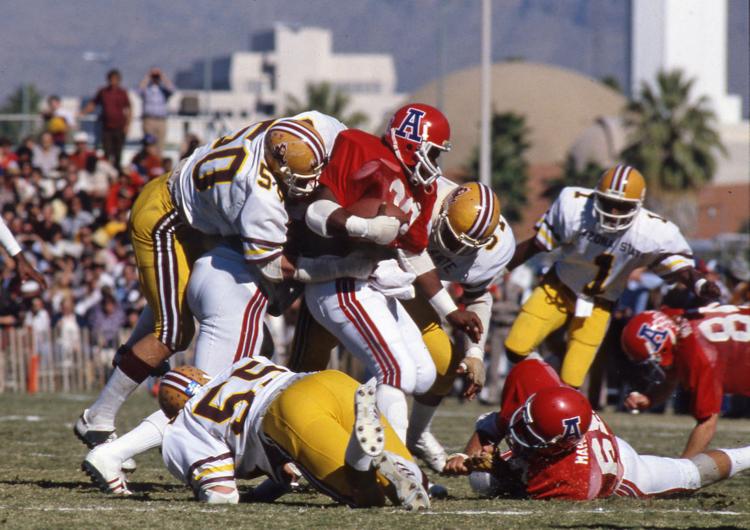 Arizona vs. Arizona State football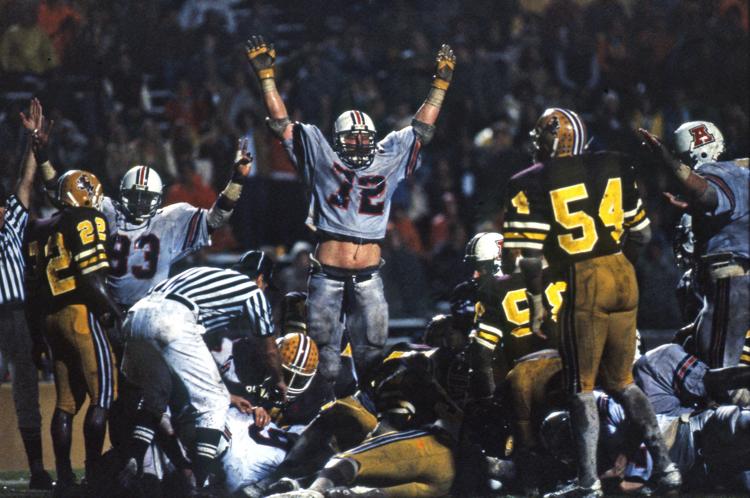 Arizona vs. Arizona State football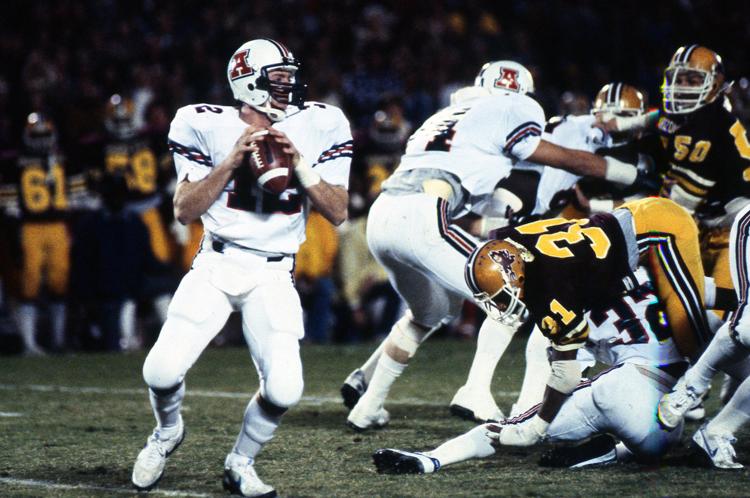 Arizona vs. Arizona State football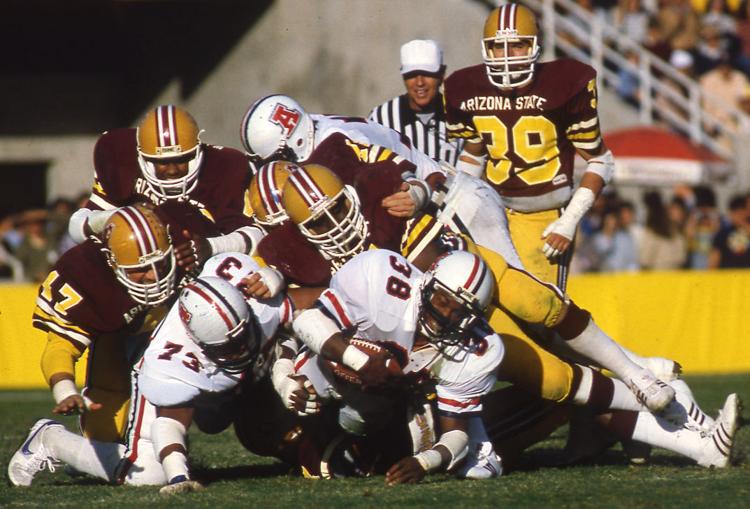 Arizona vs. Arizona State football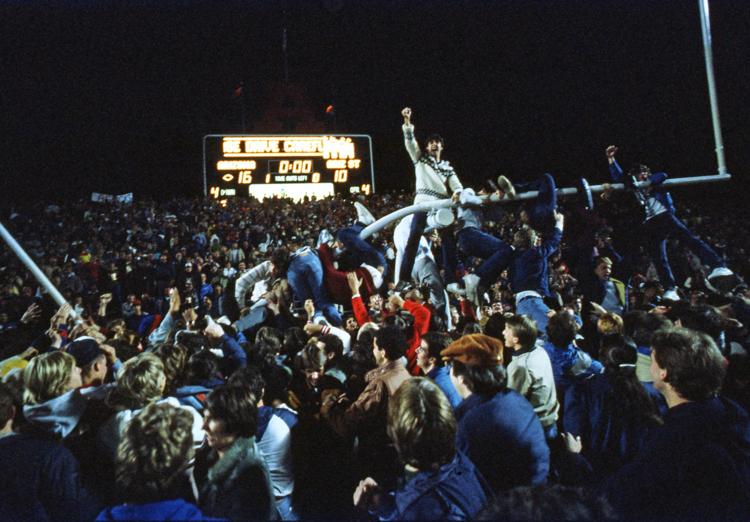 Arizona vs. Arizona State football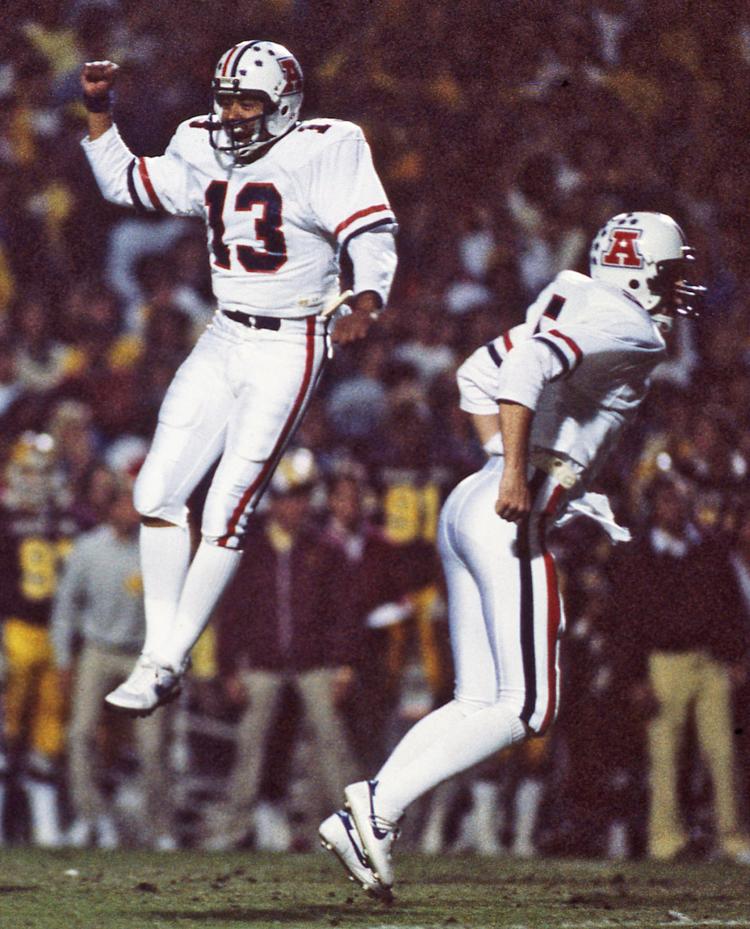 Arizona vs. Arizona State football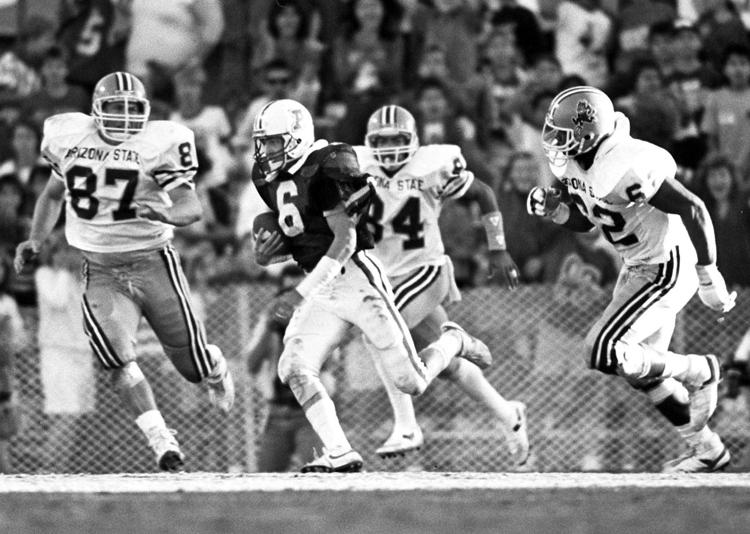 Arizona vs. Arizona State football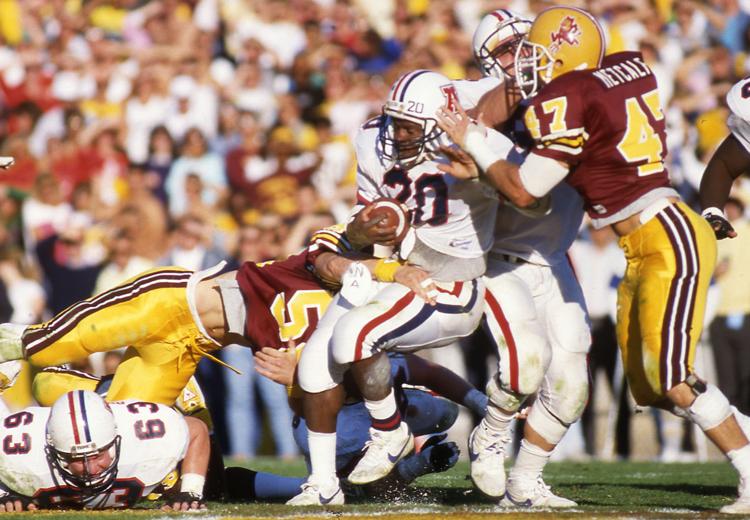 Arizona vs. Arizona State football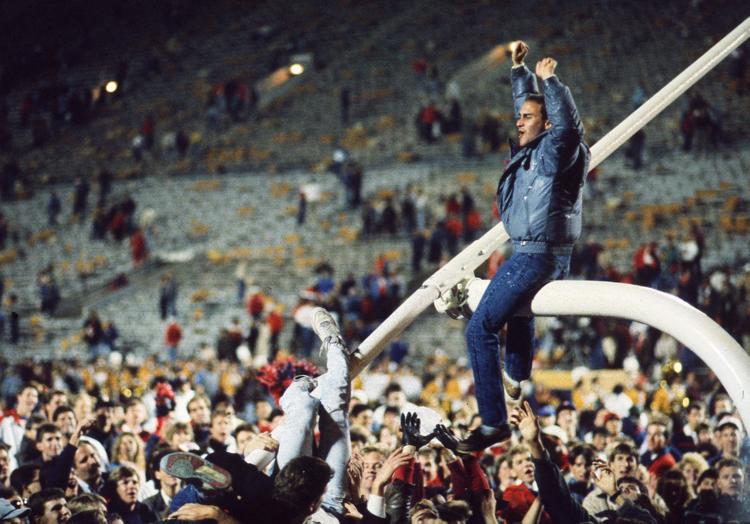 Arizona vs. Arizona State football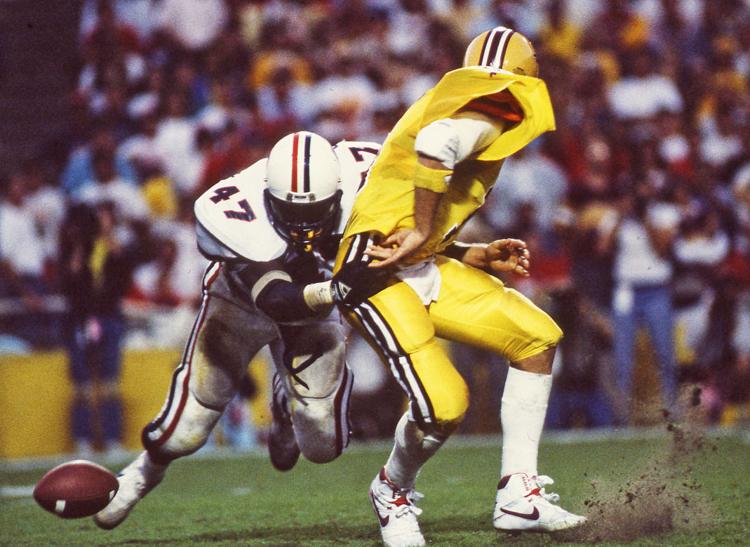 Arizona vs. Arizona State football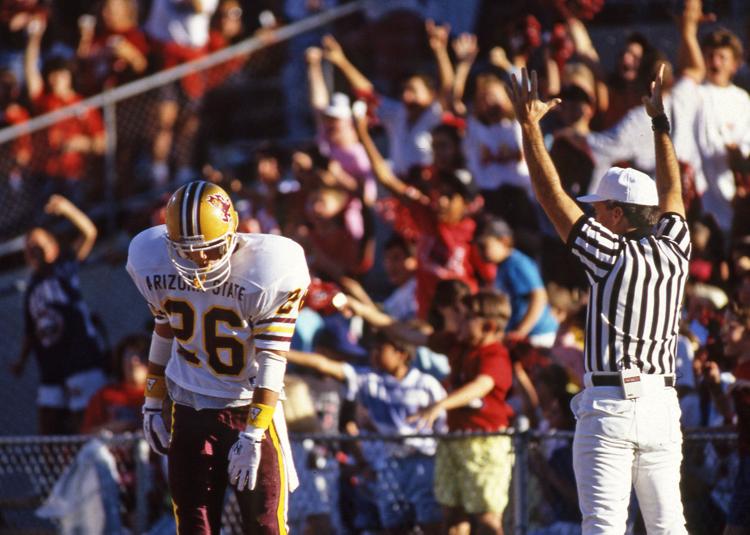 Arizona vs. Arizona State football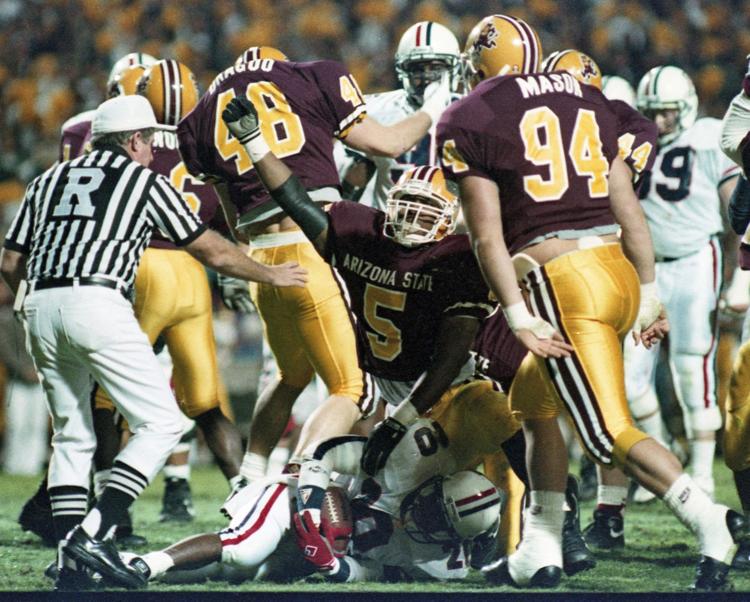 Arizona vs. Arizona State football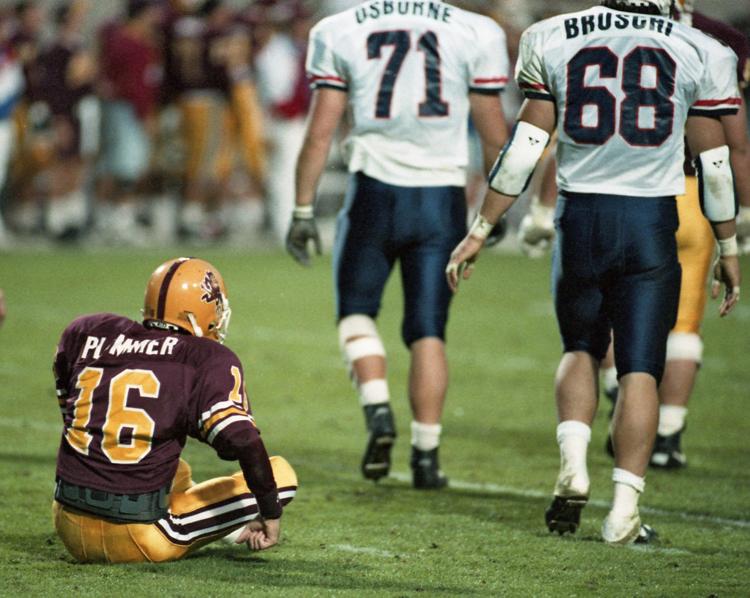 Arizona vs. Arizona State football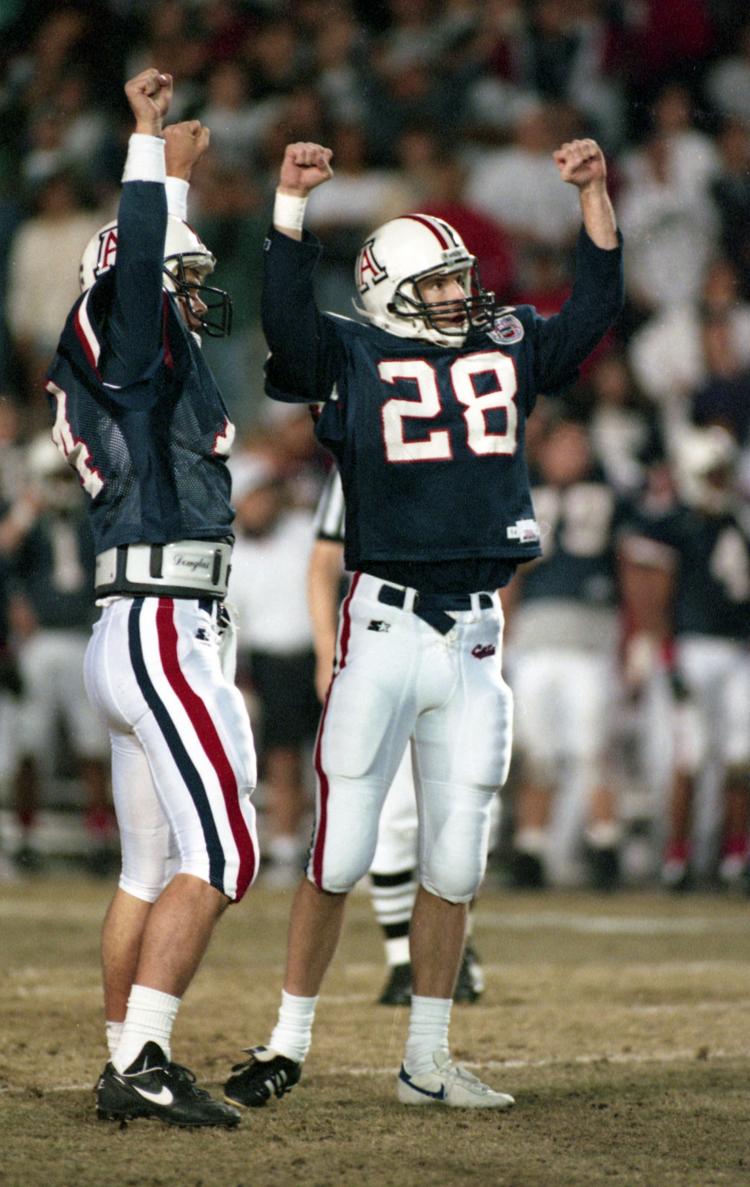 Arizona vs. Arizona State football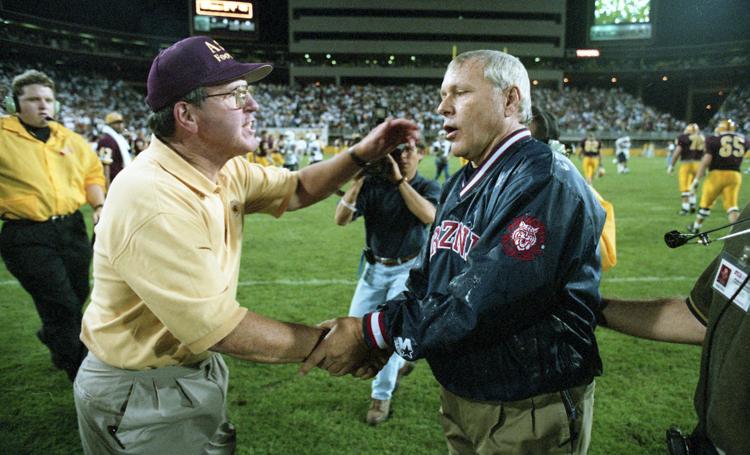 Arizona vs. Arizona State football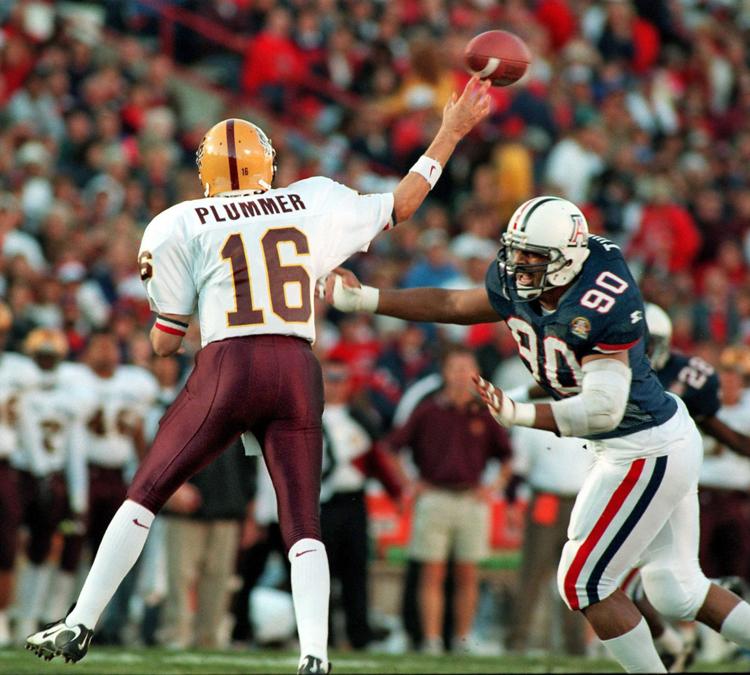 Arizona vs. Arizona State football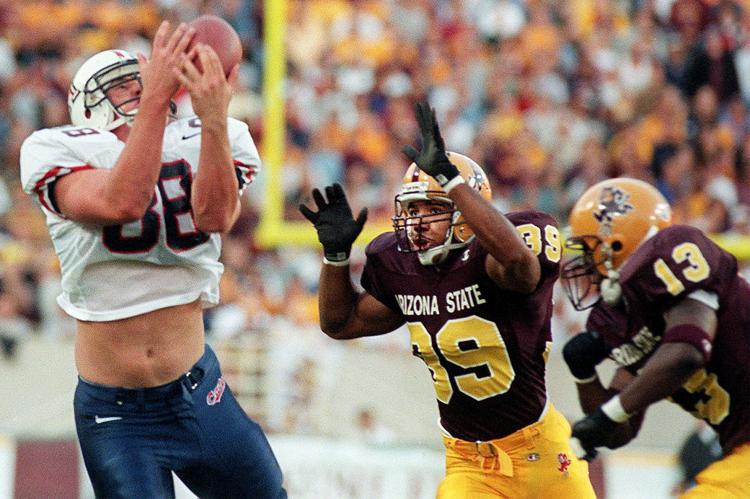 Arizona vs. Arizona State football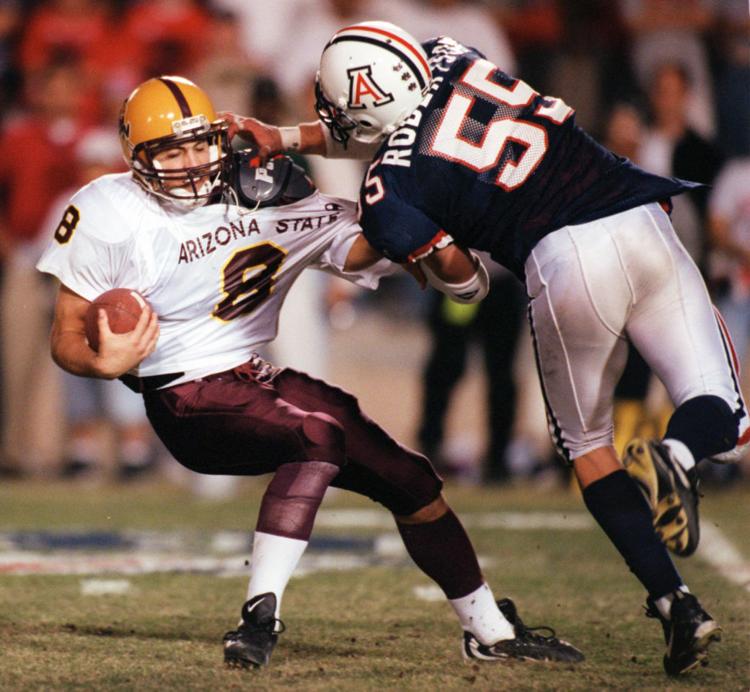 Arizona vs. Arizona State football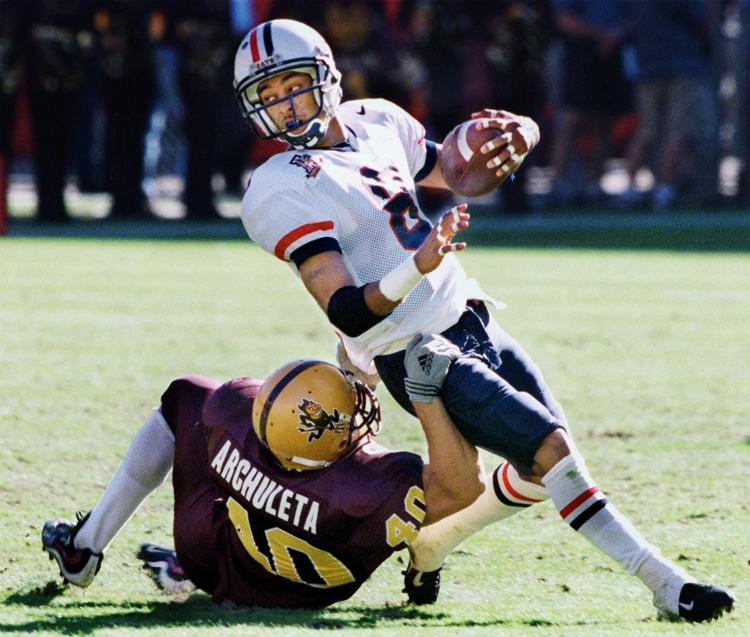 Arizona vs. Arizona State football
Arizona vs. Arizona State football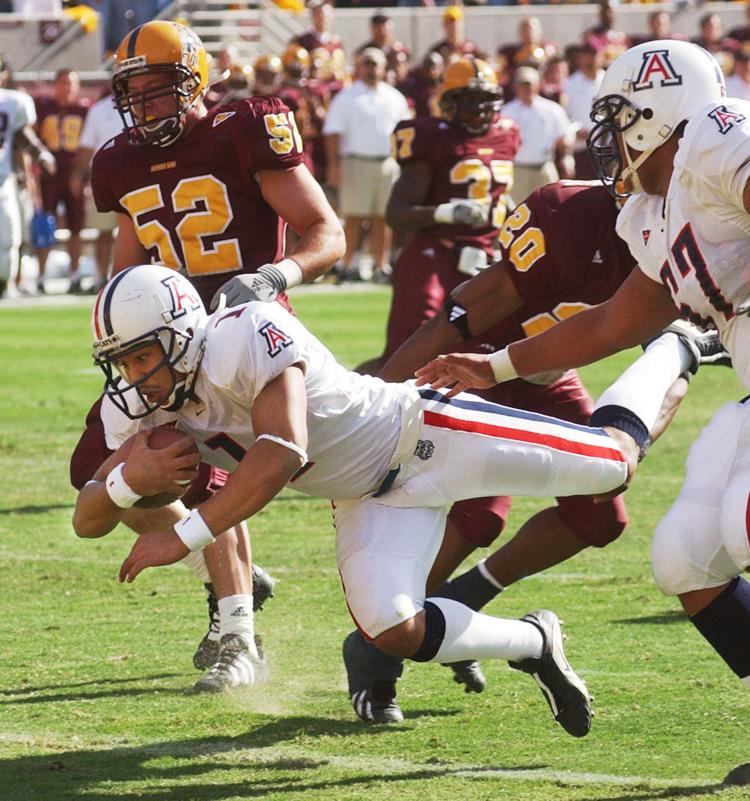 Arizona vs. Arizona State football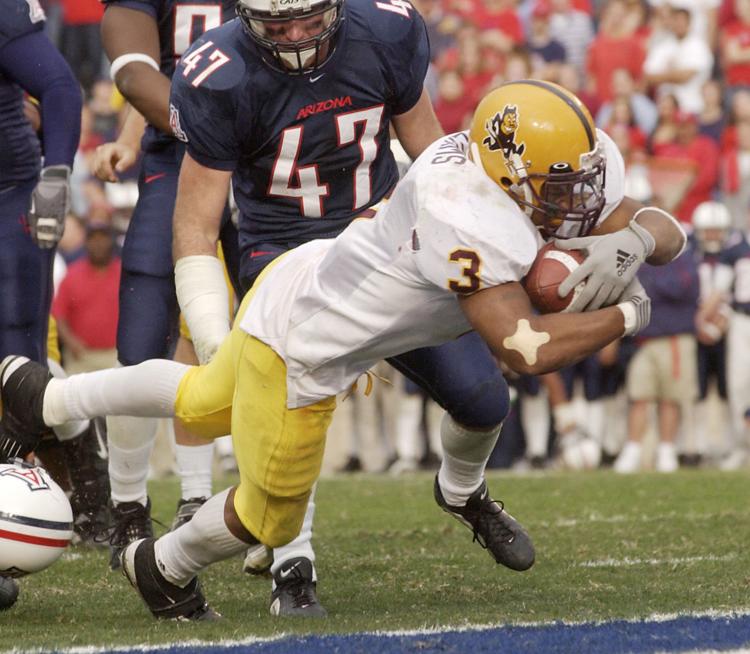 Arizona vs. Arizona State football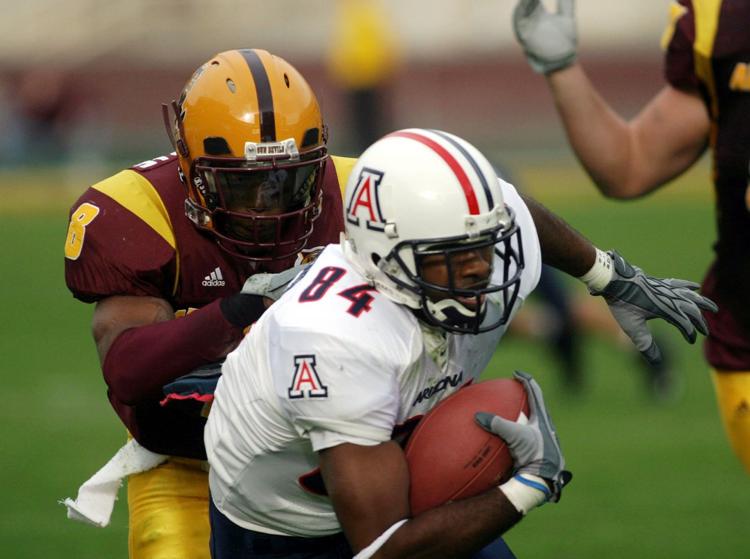 Arizona vs. Arizona State football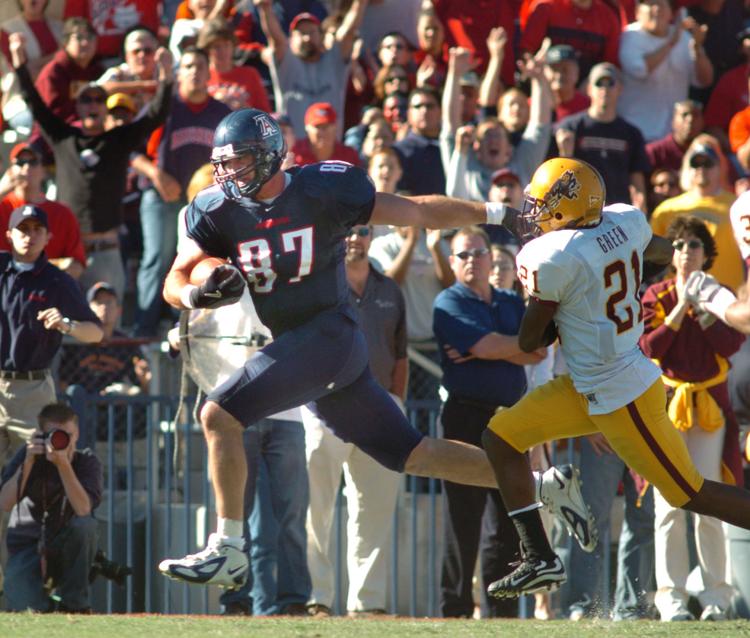 Arizona vs. Arizona State football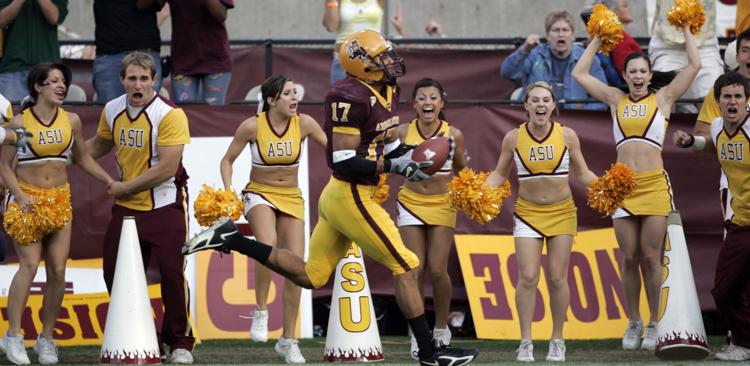 Arizona vs. Arizona State football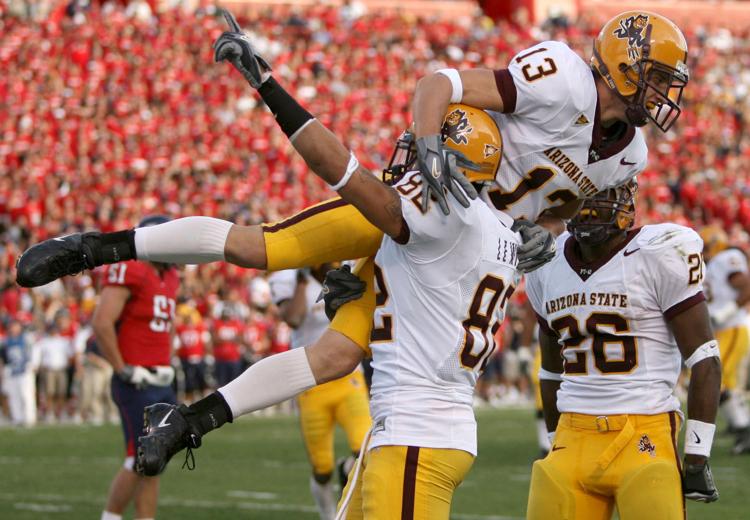 Arizona vs. Arizona State football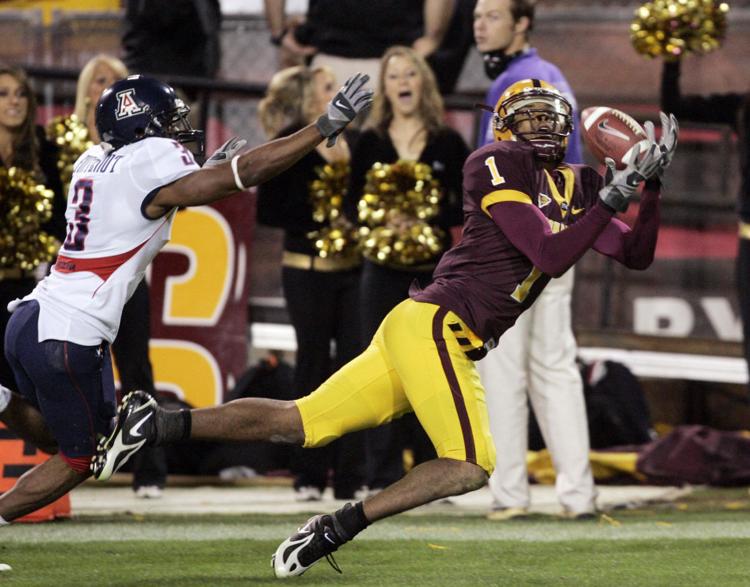 Arizona vs. Arizona State football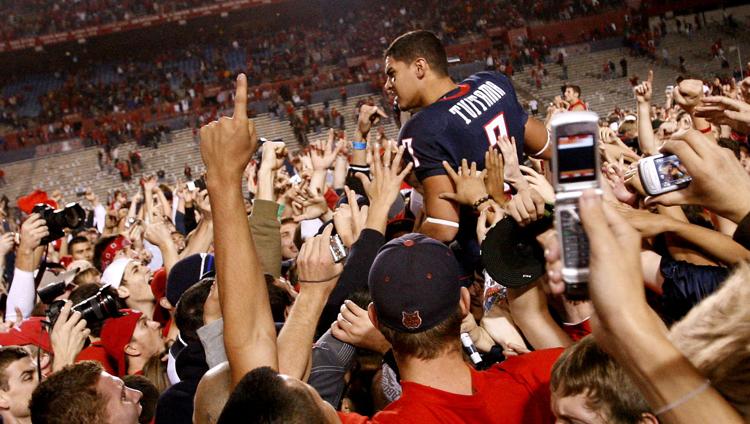 Arizona vs. Arizona State football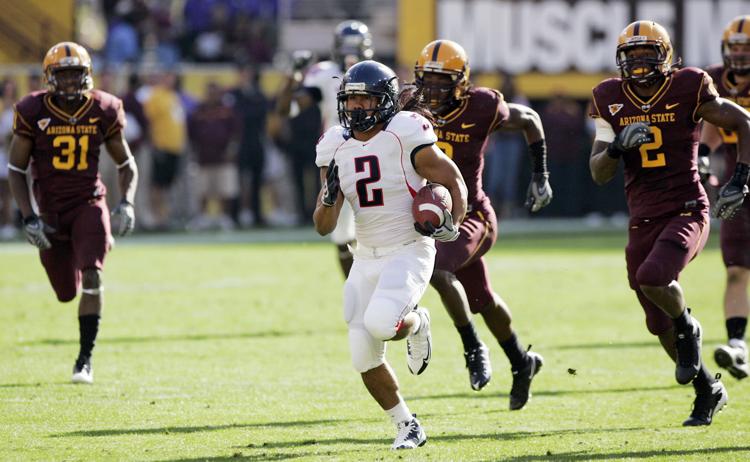 Arizona vs. Arizona State football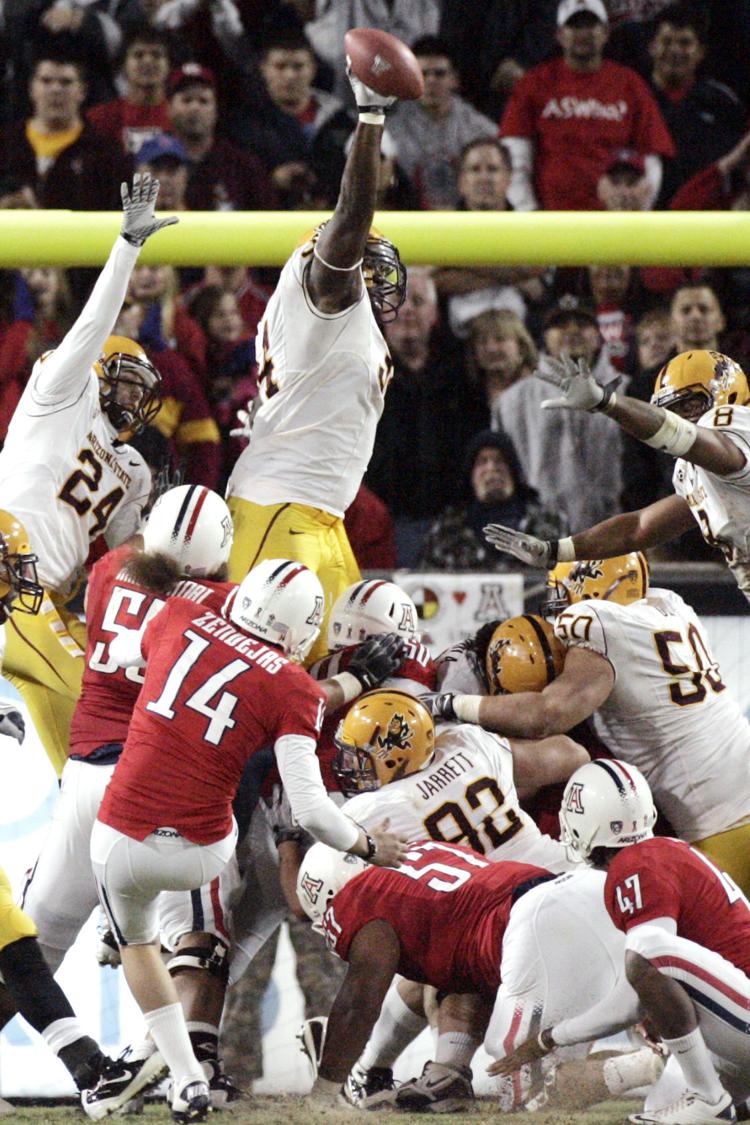 Arizona vs. Arizona State football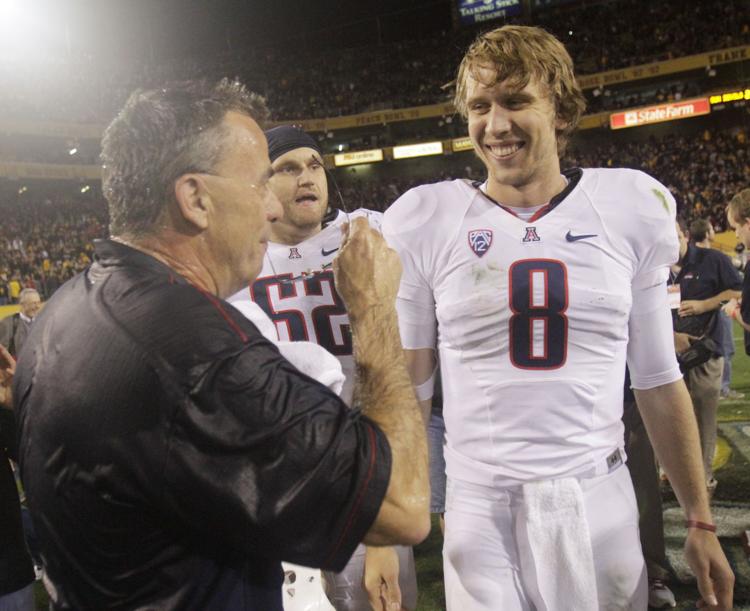 Arizona vs. Arizona State football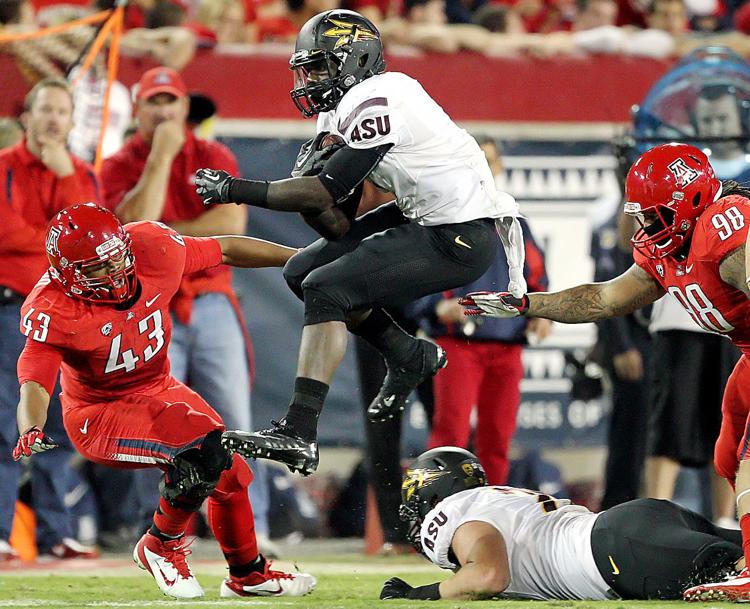 Arizona vs. Arizona State football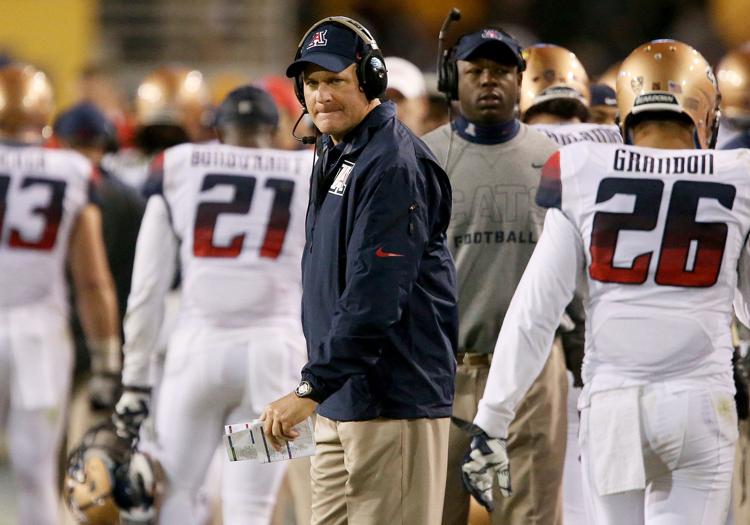 Arizona vs. Arizona State football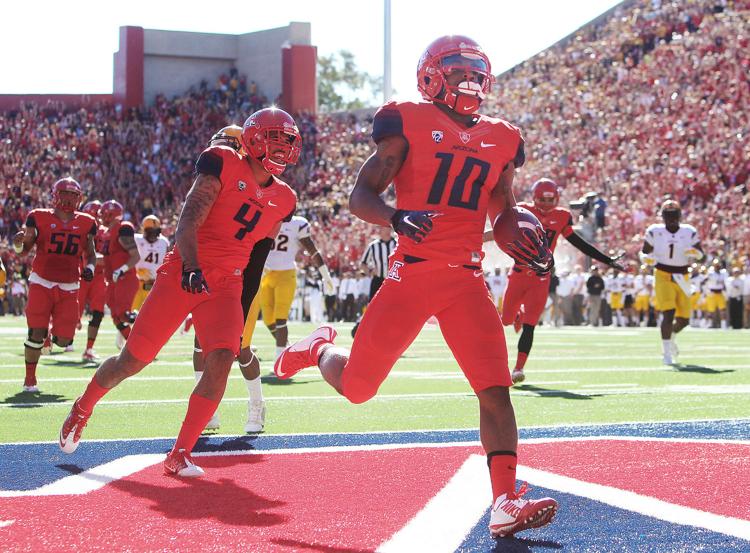 Arizona vs. Arizona State football
Arizona vs. Arizona State football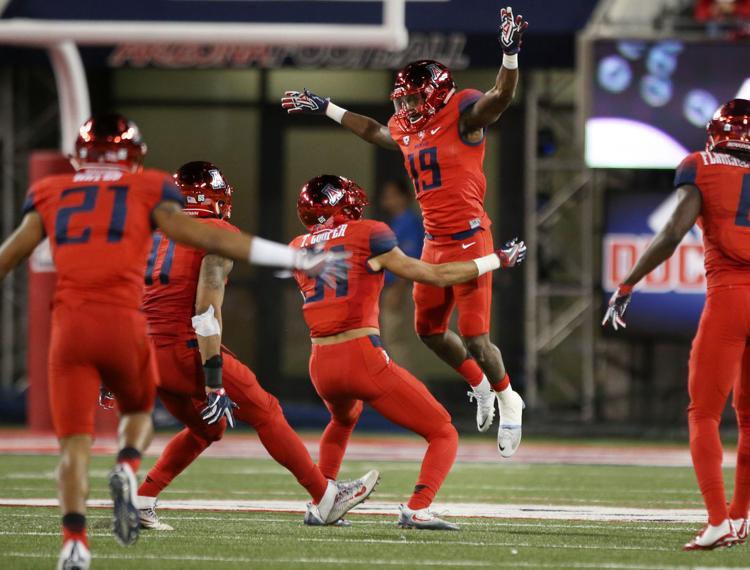 Arizona vs. Arizona State football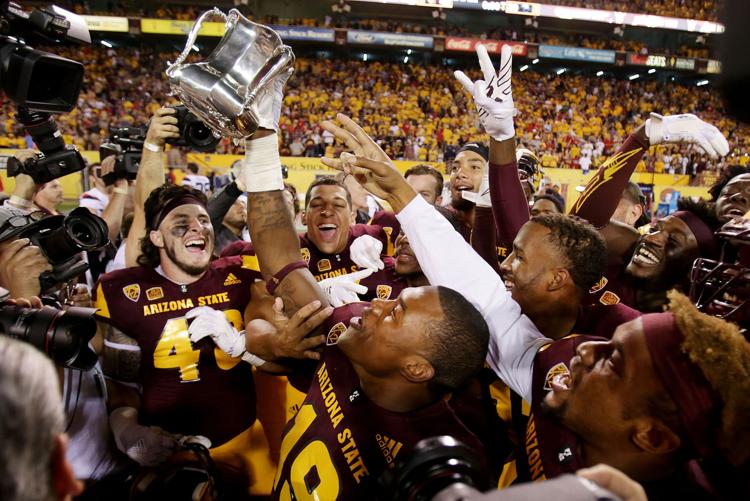 Arizona vs. Arizona State football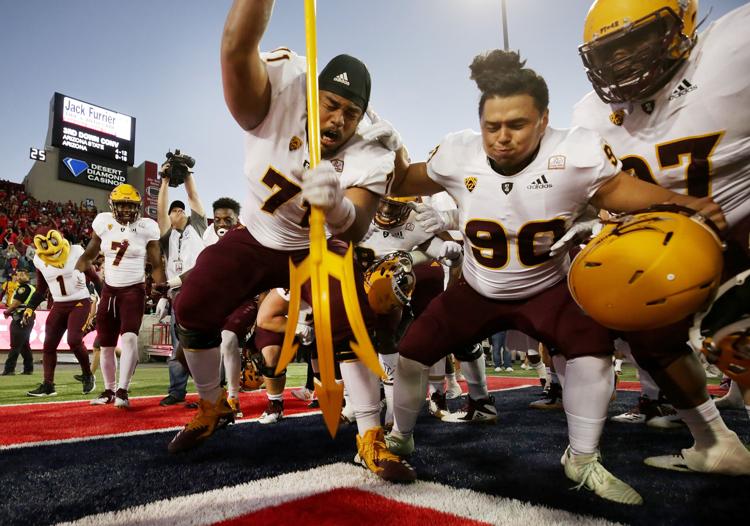 Contact sports columnist Greg Hansen at 520-573-4362 or ghansen@tucson.com. On Twitter: @ghansen711