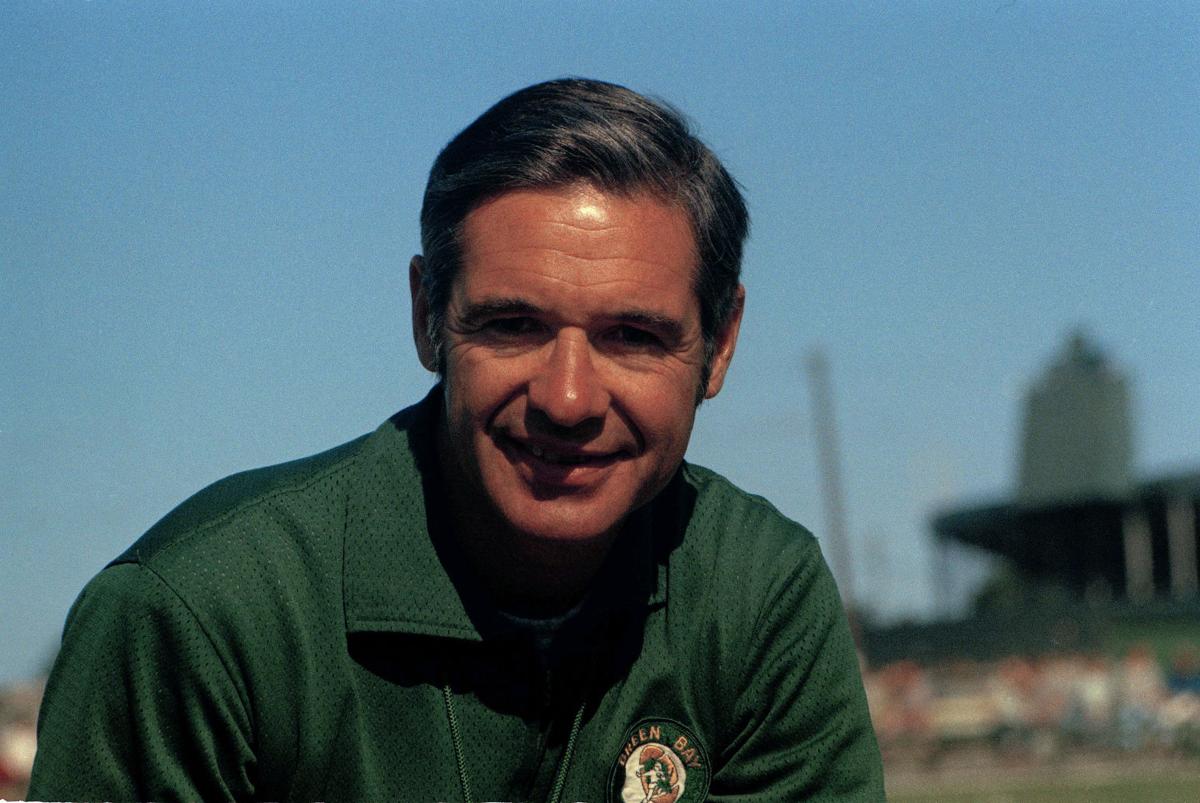 Perhaps it is presumptuous to declare that one man — and I'm not talking about Arizona's Chuck Cecil or ASU's John Jefferson — occupies an everlasting pedestal in Territorial Cup history.
The man whose image should be carved into the sacred 121-year-old trophy is Dan Devine, a man who created an incandescent spark giving eternal life to what hadn't been much more meaningful than an Arizona win over Hardin-Simmons.
For the first 56 years, the UA's lopsided football victories over Arizona State faded out like old light bulbs.
But on Feb. 5, 1955, the Territorial Cup came alive, with juices flowing and stakes high. Each year thereafter it became something the winning team wanted to brag about, leaving the losing team lost in despair.
That's the day ASU hired Devine, a 30-year old Michigan State assistant, to be its football coach.
Times were different. ASU was known as Arizona State College. It's lifetime record in the Territorial Cup was 6-22.
That all changed when Devine led the Sun Devils out of the football wilderness.
A few days before the 1982 game, Arizona tackle Jeff Kiewel delivered the defining ramifications of the Territorial Cup.
"It's a game that if you win, you always remember," he said. "But if you lose, you never forget it."
At the time, Arizona had lost 15 of the previous 17 Territorial Cup games. That's a lot of never-forgetting for any team and its fans.
It's my feeling that Dan Devine and not Frank Kush, for whom my respect is never-ending, is the man who made the Territorial Cup what it is today.
Kush is the largest and most successful presence in the history of college football in this state. But it was Devine who put ASU on the map, a place previously occupied only by "the school down there," which remains the Sun Devils' way of referring to the Wildcats.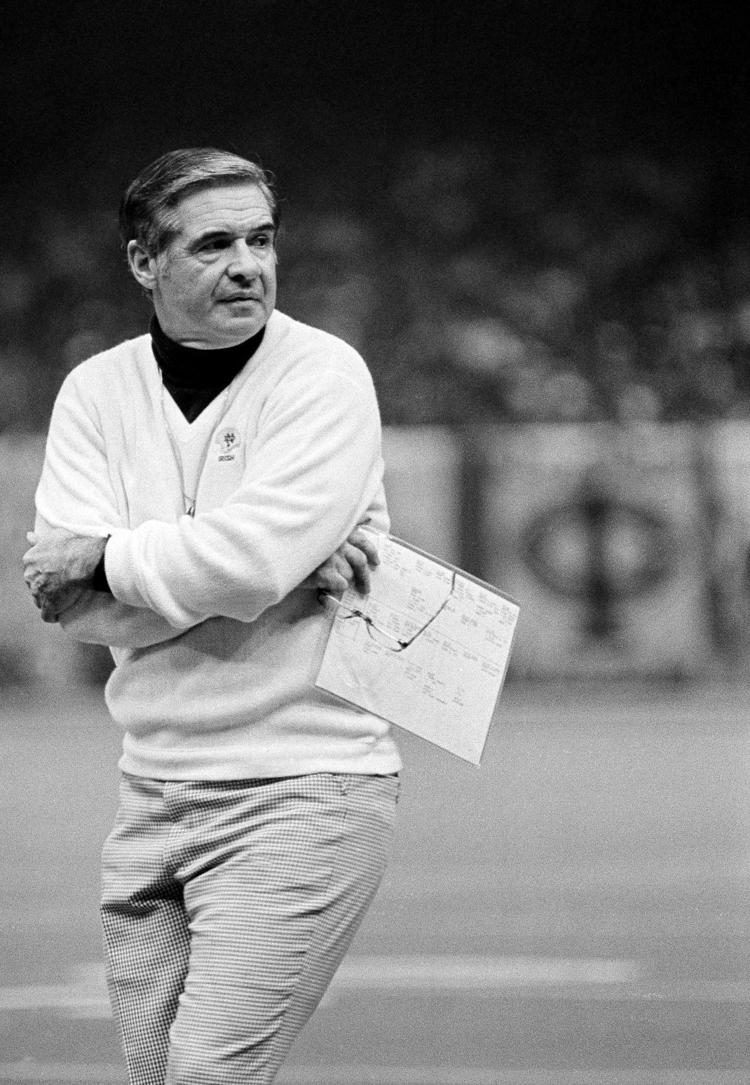 When Devine arrived in Tempe, the Territorial Cup wasn't even the Territorial Cup. The winning team was awarded the Governor's Flag. Yuck.
After three brief years — before Devine accepted a raise from $8,700 to $15,000 to coach the Missouri Tigers — the UA-ASU football game was on its way to becoming an equal to college football's most historic rivalries: the Old Oaken Bucket, the Red River Shootout, the Little Brown Jug.
Devine went 27-3-1 and Arizona State College gained relevance, changing its name to Arizona State University. After coaching at Missouri, Notre Dame and for the Green Bay Packers, Devine returned to Tempe to be the head of the Sun Angel Foundation, among other things. He was also the radio analyst for Sun Devils football.
I was fortunate to meet Devine and interview him before the 1982 Territorial Cup, an historic night in which the Wildcats stunned the No. 5 Sun Devils, 28-18, knocking them out of the Rose Bowl to precipitate "The Streak" — an 8-0-1 period in which each Territorial Cup seemed to create a new Wildcat legend each season.
Joe Drake with two safeties in 1982. Max Zendejas with last-second winning field goals in 1983 and 1985. Steve Boadway with a game-winning QB sack in 1984. Cecil with his 106-yard interception return in 1986. Derek Hill taking the ball out of teammate Melvin Smith's hands to complete a game-changing Hail Mary touchdown pass in 1988. And on and on.
I asked Devine if his place in Sun Devil history had been forgotten during Kush's supreme career, a 22-year domination of the Wildcats as ASU went from playing in 17,000-seat Goodwin Stadium to packing 72,000-seat Sun Devil Stadium.
"I made a name for myself at Arizona State," Devine said modestly. "It was good timing. It was the same time the school came of age."
The 1957 Territorial Cup rarely gets much attention. Most of the fans who watched that game have passed away. The surviving players are in their mid 80s. Details of ASU's historic undefeated season have faded.
Nevertheless, 9-0 ASU was ranked No. 11 in the AP poll. ASU had never been ranked. It was the start of something big.
Arizona was 1-7-1. It was being coached by an ASU hand-me-down, Ed Doherty, who had coached the Sun Devils from 1947-50.
Two days before kickoff in Tempe, Star columnist Abe Chanin asked Doherty how he felt to be returning to his old turf, against Devine's undefeated team.
"I feel like a man being led up the steps to the guillotine," he said.
ASU won 47-7, leading to a three-year period in which it outscored Arizona 114-7. It would be 25 years, a quarter-century, before Arizona could truly avoid the Sun Devils' guillotine.
Two weeks after the '57 Territorial Cup, Devine left for Missouri. He planned to take Kush with him, but the ASU administration was smart enough to hire Kush before he could get out of town.
Devine died in 2002. When he was inducted into the College Football Hall of Fame in 1985, he was remembered more for his Cotton Bowls and Orange Bowls and Sugar Bowls at Notre Dame and Missouri than for his three seasons at Arizona State.
But the legacy he created in the Territorial Cup is what made it all possible.
Contact sports columnist Greg Hansen at 520-573-4362 or
On Twitter: @ghansen711.