In 1989, I suggested that Tucson would never have a high school football player to match Amphi running back Michael Bates. It was silly to think anyone could be superior to Bates, who went on to play in five NFL Pro Bowls.
In 1993, I reconsidered. I could not recall a high school football player as dominant as Mountain View's Kevin Schmidtke. Tough kid. Unsurpassed football instincts. He gained 5,155 career yards, which seemed super-human, and led Mountain View to a glorious 14-0 state championship.
I spent hours researching the topic. Who was the best high school running back in Tucson history? Bates? Schmidtke? Who was I missing? In the end, it was like trying to choose Robert Redford's best movie.
Hayzel Daniels of Tucson High, 1925 and 1926, twice rushed for 300 yards in a game at a time when gaining 75 yards was considered prolific. It was man-vs.-boys stuff. But the timing was tragic; no major college recruited black athletes in 1926.
Joe Batiste of Tucson High, 1938 and 1939, was Michael Bates before Michael Bates, the nation's fastest high school runner/hurdler and clearly the state's best football player. World War II scuttled Batiste's football progression.
By 1980, Sunnyside's Fred Sims broke all the local records, gaining 2,107 yards in a season and 3,580 in two seasons. Oklahoma coach Barry Switzer, then a ranking name in college football, flew to Tucson to make sure Sims signed with the Sooners.
Two decades later, Ka'Deem Carey broke Schmidtke's records, gaining 5,701 yards at Canyon del Oro. Carey was so good in college that he broke the UA's career rushing records despite leaving school a year early.
Bates. Batiste. Schmidtke. Daniels. Sims. Carey. It is impossible to cut two from the list and declare a Mount Rushmore of Tucson prep running backs.
It has become even more difficult; now it's a Super Seven.
Barring injury, Salpointe Catholic senior Bijan Robinson will become the first Tucsonan to crash the 6,000-yard barrier. He has 5,794. He has scored 91 touchdowns, zooming past the previous city record of 82 shared by Schmidtke and Bates.
I am not ready to say Robinson is No. 1; that would diminish the superb running backs of the last 100 years, but Salpointe has the possibility of playing nine more games. At this rate, Robinson would shoot past 7,000 yards.
After Robinson declared he would play for the Texas Longhorns, UT coach Tom Herman used a rare free weekend to fly to Tucson and watch him play at Tucson High.
Robinson gained 282 yards on eight carries. Let me repeat that: 282 yards on eight carries.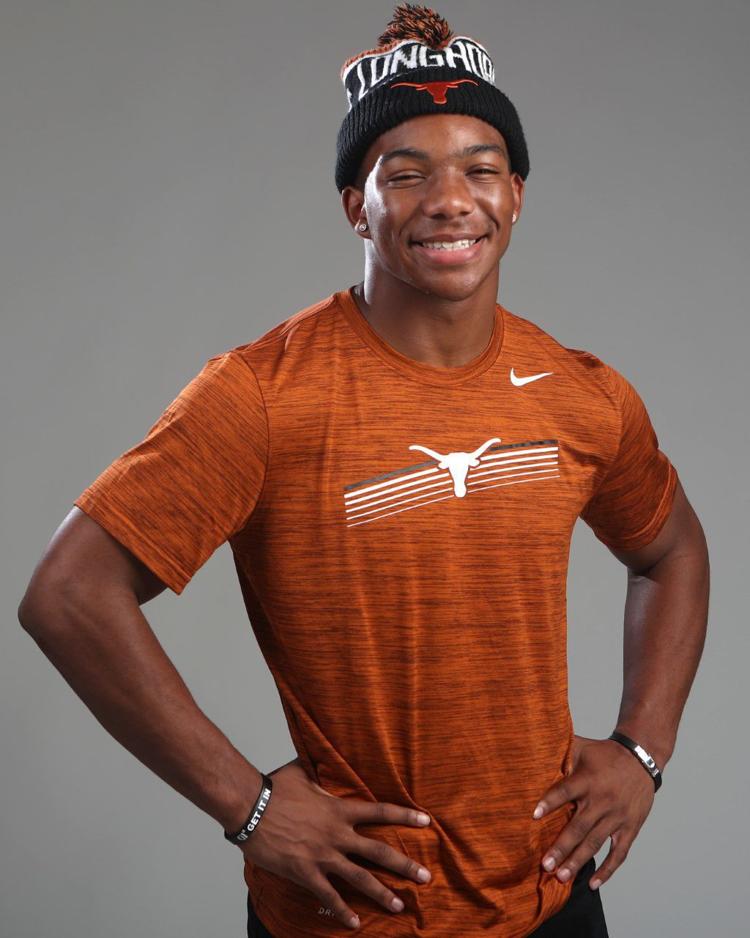 Do you realize Robinson is averaging 25.5 yards per carry this season? Is that possible?
Such excellence leads to another level of speculation: Is Robinson having the best individual season of any athlete, any sport, in Tucson high school history? You shouldn't ask that without understanding the competition. Here are what I consider the three most unassailable individual sports seasons in Tucson prep history:
• Frank Castro, Tucson High, baseball, 1972. Castro finished 13-0 with an 0.68 ERA for the 25-0 state champion Badgers. He also hit cleanup and batted .426. But here's what puts Castro at the top: In the state playoffs in Phoenix, playing three games in three days, Castro went 3-0, pitched 23⅔ innings, allowed just two runs and struck out 26. That's never going to happen again.
• Kenzie Fowler, Canyon del Oro, softball, 2009. Fowler went 25-2 with an ERA of 0.04. That's four earned runs in 27 games. Fowler was the national player of the year. What's more, she led the state champs with 45 RBIs.
• Vance Johnson, Cholla, track, 1981. Arizona's future All-Pac-10 running back and Denver Broncos Super Bowl wide receiver long-jumped 25 feet 8 inches and 24-9 ½ in his senior year at Cholla. Those distances put you in contention for the Olympics. Johnson also ran the state's fastest times in the 100 meters (10.8 seconds) and 200 meters (21.6 seconds).
By the time Salpointe's season is complete, it's not unreasonable to think Robinson's football career will challenge Fowler's softball career, which is, in my opinion, No. 1 in Tucson prep history. She went 105-8, won three state championships and was twice named Gatorade's national softball player of the year, striking out 1,449 batters — which is more than two per inning.
If Robinson gains 7,000 yards and Salpointe wins the state title, he could jump to No. 1.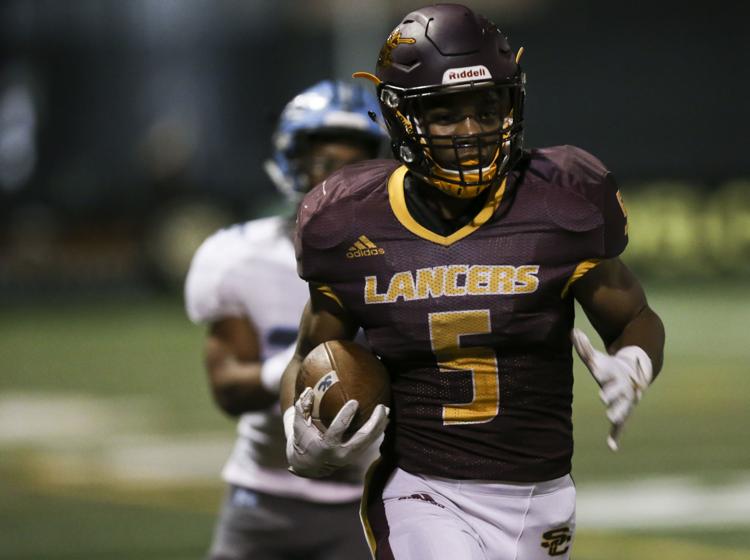 Across 100 years, Tucson has produced more pitching standouts than any other position in any other sport, although you can argue that running backs and Sunnyside's wrestling excellence belong in the conversation.
In all, 21 pitchers from Tucson-area high schools reached the major leagues — Jim Crawford, Paul Moskau, Pat Darcy, Walt Kellner, Alex Kellner, Jason Stanford, Ed Vosberg, Rich Hinton, Andy Hassler, Bob Lacey, Ryan Perry, Dan Slania, Chris Saenz, Tim Wood, Jamie Vermilyea, Pat McCoy, John Butcher, Tom Wilhelmsen, Tavo Alvarez, Dave Baldwin and Jason Jacome.
Running backs in the NFL? Seven: Carey, Michael and Mario Bates, David Adams, Michael Smith, Sonny Campbell and Paul Robinson of Marana High School, who is Bijan's uncle.
In volume, MLB-bound pitchers surpass Tucson's super class of running backs.
But when you're considering a One Man Show — or, in Fowler's case, a One Woman Show — Bijan Robinson is on a path to the top.
Contact sports columnist Greg Hansen at 520-573-4362 or ghansen@tucson.com.
On Twitter: @ghansen711.