Julie Hairgrove is in the WNBA's "Wubble" in Bradenton, Florida. Her brother, Matt Brase, is in the NBA's "Bubble" 115 miles away in Orlando. Whatever you call it, Lute Olson's grandkids form the most compelling "Double" in pro basketball.
Hairgrove begins her 16th season as a Phoenix Mercury assistant coach in a game this Saturday afternoon on ABC. Brase continues his second season as a Houston Rockets assistant six days later on ESPN.
The siblings from Catalina Foothills High School, both UA grads, have much more in common than basketball. They've been separated from their families and quarantined.
They both undergo COVID-19 tests each morning and have their temperatures checked twice a day. They adhere to the strict stay-safe rules implemented by the WNBA and NBA and chat with one another on the phone almost every day.
"We've been sharing stories about each other's bubble experiences," says Brase. "We had a Zoom conversation one night, watching film with each other on some strategy stuff. We just call to check and see how training camp is."
They will not be able to use an off day to travel the 115 miles between Orlando and Bradenton for lunch or a quick reunion. Hairgrove's WNBA regular season runs through Sept. 12. Brase's NBA regular season ends August 14. If the Mercury and Rockets make the playoffs, their return to Tucson could be delayed until October. Not that anyone is complaining.
"This will be fun," says Hairgrove, who remains Arizona's leading career high school girls basketball scorer.
"We're very fortunate to be able to do what we love as a profession," says Brase, who played and coached at the UA from 2005-09.
The Mercury are beginning their 2020 season; the Rockets are attempting to finish their 2019-20 season, stopped after 58 games in March.
There is so much more between the lines, especially for Hairgrove, who is married with daughters aged 14, 12 and 10.
"Some of the players and coaches have their kids and husbands here, but ohmygosh, my kids are so active. There is no way they would want to sit in a hotel room for two months while I work," says Hairgrove.
Madison, 14, is in her first season as a club softball player. Hailey, 12, and Grace, 10, are active soccer players, although both of their seasons were paused months ago. So rather than sit in their mom's Florida hotel, they are spending much of the month on vacation on their grandparent's farm in Fredonia, North Dakota.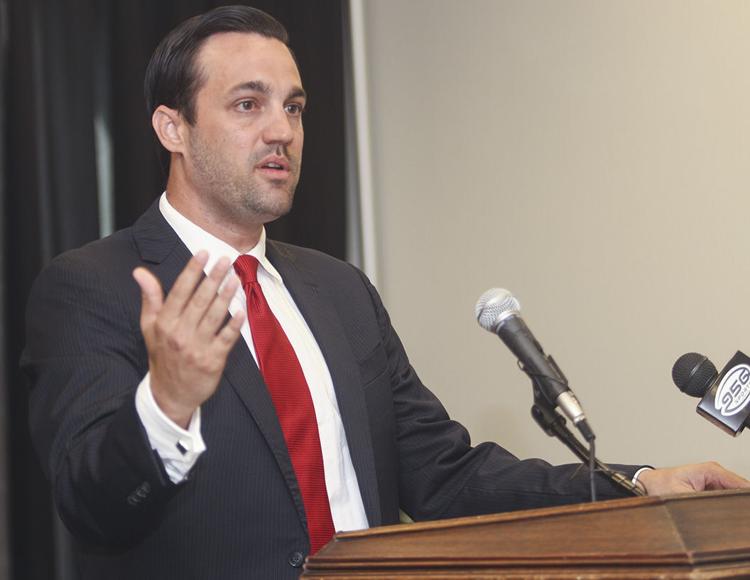 Julie's husband, Mike Hairgrove, an Arizona DPS officer and former UA football player, drove their daughters to North Dakota last week.
"They are isolated, and they are safe in North Dakota," says Julie. "Thank goodness for FaceTime; we talk every day. As the summer goes on — as the games begin — I'll get busier. I'm looking forward to it because time will go more quickly. We arrived here July 6 and for three days I was alone, in quarantine. That was tough for me."
Over 15 seasons, the Hairgroves have become experts in maneuvering through the WNBA summer schedule. In some ways, the isolation at Florida's IMG Academy isn't as difficult as a normal season, when Julie is on the road, traveling from WNBA city to WNBA city.
"There's no sitting in airports this year," she says. "No early-morning flights. I get to relax more in this system. I kind of look forward to it."
Mike and Julie Hairgrove have handled the WNBA summers with aplomb. If Julie's on the road with the Mercury and Mike is on DPS patrol, Mike's sister, Lorie, a nurse at St. Mary's Hospital, helps watch the girls on her days off. So do both sets of grandparents.
"We figure it out, we make it work every summer," says Julie. "It's like 'who's got Tuesday? Who's got Wednesday? And now that Madison is older — she'll be a freshman at Foothills this year — it works out even better. ''
What's a typical day in the WNBA's "Wubble?"
Julie has breakfast, lunch and dinner in the WNBA-only hotel dining room. The Mercury have a training session from about 9 a.m. to noon. After lunch, Julie meets with the Mercury coaching staff to analyze the day's workout. The team returns to the IMG Academy facility for individual workouts for about 90 minutes after dinner.
"Nothing too exciting," says Julie. "There are four courts at the training facility. We usually take a shuttle, or golf carts, to the workouts.
"There's not a lot of interacting with other teams."
One difference between WNBA and NBA training camps is that Brase and NBA players and staff are allowed to play golf in Orlando.
"I'm a little jealous," says Julie. "But once the games begin this week, there won't be time for much more than basketball here."'
Contact sports columnist Greg Hansen at 520-573-4362 or ghansen@tucson.com. On Twitter: @ghansen711
Be the first to know
Get local news delivered to your inbox!