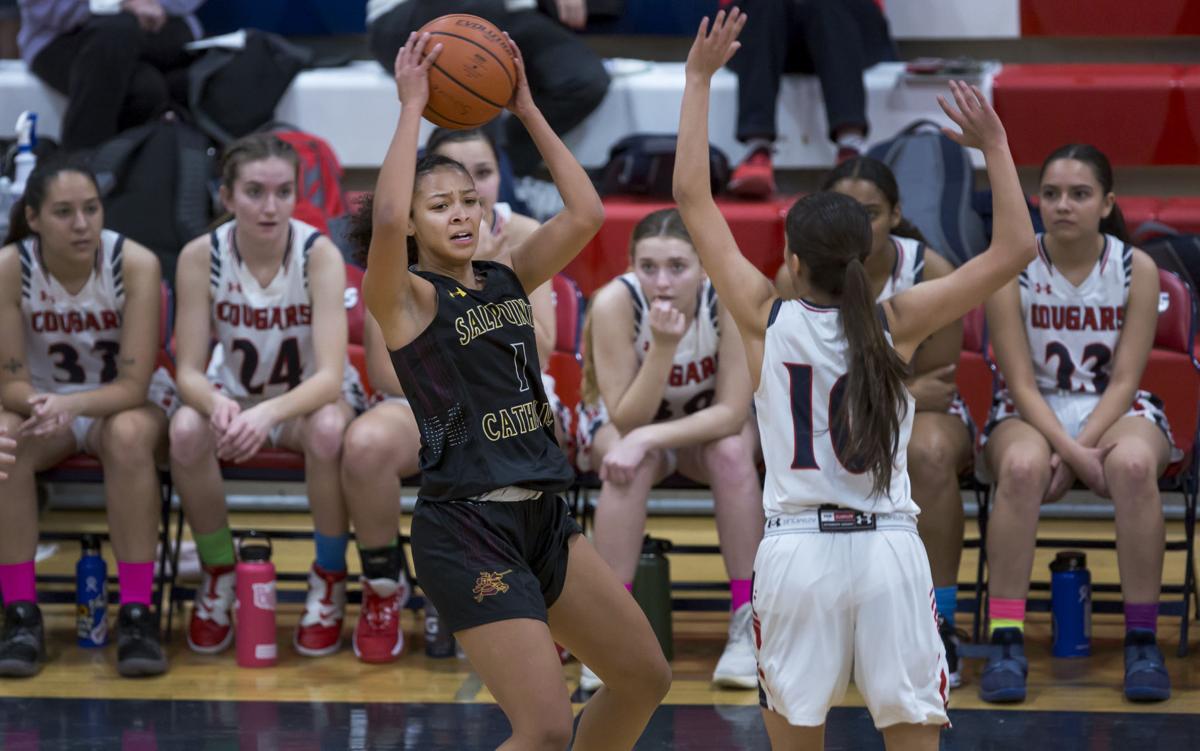 Not much has deterred Wolfgang Weber and Steve Botkin over the last 35 years. Weber, the boys soccer coach from Salpointe Catholic High School, and Botkin, the girls basketball coach from Sahuaro High School, have combined to win 1,139 games — far and away the Tucson career leaders in their respective sports.
Both viewed 2020-21 as potential state championship seasons.
But when the Arizona Interscholastic Association last week announced that basketball, soccer and wrestling would be canceled — there would be no 2020-21 winter sports for anybody — both were stymied.
"I thought it was a little bit hypocritical because the AIA held a football season and all the playoffs," said Weber, the boys soccer coach at Salpointe since 1985. "For a lot of our kids, especially the seniors, it was traumatic."
The Lancers and Cougars had been in safe, slow but sure stages of preparation for two months. Both rearranged their schedules and planned to squeeze in 12 to 15 regular-season games before the state playoffs.
And then one phone call last week seemed to change everything. See you next year.
"It was a tough thing, but I totally get it," said Botkin, the girls basketball coach at Sahuaro since 2001. "One of our biggest supporters, Jim Tallmadge, died of COVID last month. But telling the girls we weren't going to play was very difficult. I told them how much I loved them and how much I regretted delivering such bad news."
Rich Utter, Hall of Fame boys basketball coach at Rincon/University who is in close pursuit of 500 career victories, considered all the variables.
"As much as the kids want to play, I'm good with it," he said.
But by Monday afternoon, the AIA began to waffle. It decided to revisit the situation Tuesday. Backlash from parents, coaches and players surely led to a second vote. This time, by a 5-4 margin, the AIA executive committee approved the basketball, soccer and wrestling seasons. Games can begin Monday.
Arizona reported 335 COVID-19 deaths Tuesday. The state's pandemic-related hospitalizations exceeded 5,000 for the first time.
Why have a medical advisory board if you repel their recommendations?
As recently as Friday, SMAC chair Dr. Kristina Wilson said: "As medical professionals, we cannot in good conscience recommend that students engage in a winter season under the current conditions."
The AIA said it reviewed last week's vote "based on feedback from member schools." The political pressure was predictably intense.
There is no precedent for any of this. Permitting high school wrestlers to go forward with their competitions is over the line, isn't it? The AIA will require the wrestlers to wear gaiters covering their noses and mouths while they try to pin their opponents' shoulders to the ground.
Forget asking if that is safe. Is it healthy?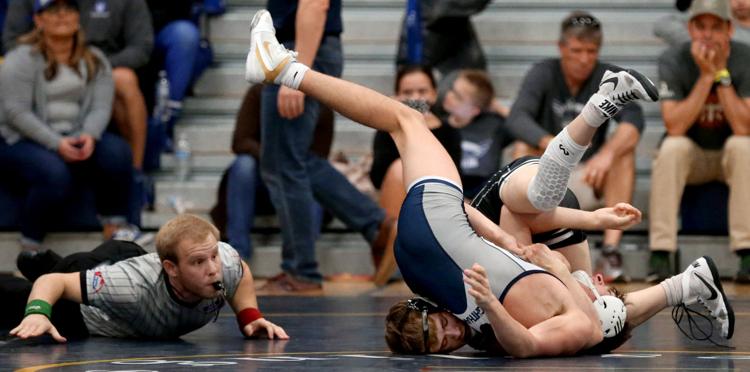 The AIA's 5-4 vote probably represents the public's split opinion, a close call with loud detractors on both sides.
High schools don't have the financial resources to provide Pac-12-type antigen tests three times a week, with school medical personnel working 24/7 to monitor the rosters of each sport at each school.
During this pandemic, high school sports are tenfold more risky than Power 5 conference college sports.
To their credit, schools like Salpointe and Sahuaro have been vigilant in keeping their student-athletes and support personnel as safe as resources allow.
"Every time the kids come in, we take their temperature and ask five or six questions about those they've been in contact with, and about their family situation," said Weber. "We've got a 'COVID folder' for each team, strictly monitored. No one is irresponsible."
In many aspects, it's probably a bigger risk for a 17-year-old soccer player to shop for groceries or a pair of soccer shoes.
Club soccer, at FC Tucson Youth and other Southern Arizona organizations, has been proceeding for weeks. There are soccer tournaments at the Kino Sports Complex. If the AIA shut down its soccer season, many of the kids from Salpointe and Sahuaro would simply play club soccer or basketball.
But club sports aren't high school sports. There's no "be true to your school" romance to it. There's nothing like winning a state championship or advancing deep into the playoffs, results that are recorded for posterity.
Senior-year sports for a high school athlete are lifetime keepsakes.
"I'm far beyond questioning anyone or anything," said Weber. "I'm just hopeful our seniors can practice and play safely and enjoy their final year in high school like every other kid in every other year."
Botkin's Cougars went 28-2 last season, reaching the state championship game. It was a game they'll remember forever This year, with perhaps the state's top player, senior forward Alyssa Brown, joining returning starters Lily Watson and Alyssa Franke, the Cougars appear poised to win it all.
"It's been a roller coaster; our football season was reduced to three games," said Botkin. "As the athletic director, I'm around kids all the time, taking their temperature, doing all I can to keep them safe. But it's not all about sports. My dad is 85 and he has an appointment with the VA to get his vaccine. I'm excited about that."
Moving forward, the AIA is taking a risk like no other in the history of Arizona high school sports.
These 16-year-old ballplayers aren't just representing their schools; they're representing everyone they encounter. This virus is so fluid that seemingly innocent carriers can score 20 points in a basketball game and go home to infect their siblings and parents, who in turn could infect their aunts, uncles, co-workers, grandparents, anybody.
Most players want to play and most parents want their kids playing. Most coaches want to coach. But does someone — a coach, a parent or a faculty scorekeeper — have to die before the AIA grasps the danger and liability involved?
Contact sports columnist Greg Hansen at 520-573-4362 or ghansen@tucson.com.
On Twitter: @ghansen711