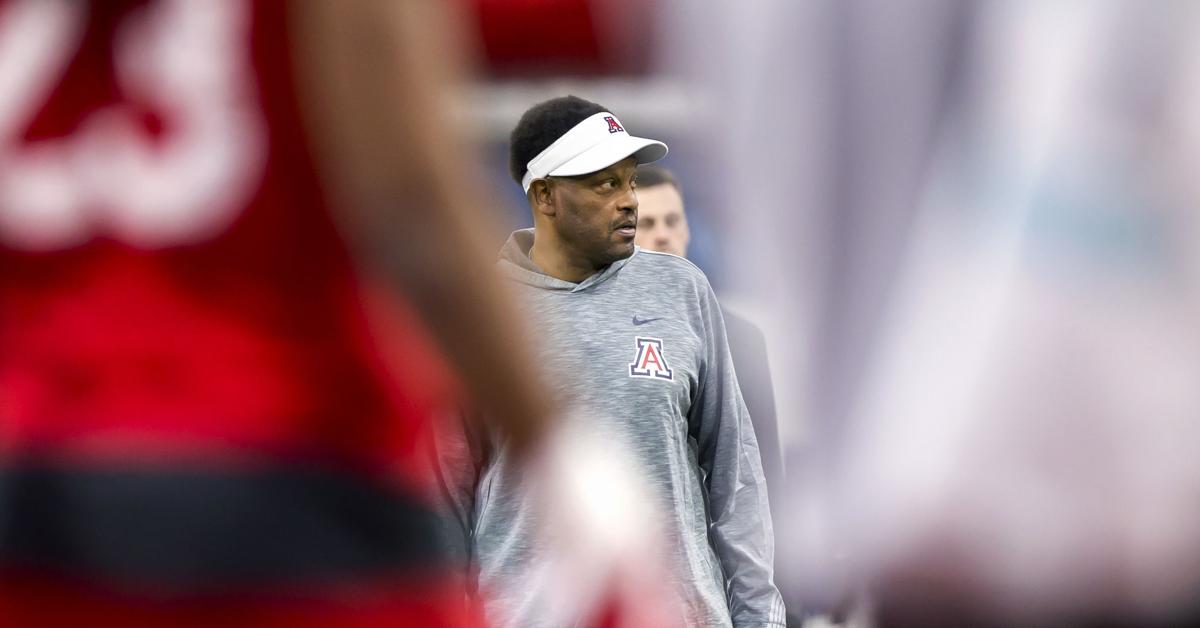 On the afternoon of Oct. 7, 2017, No. 1 Alabama beat unranked Texas A&M 27-19 in College Station, Texas, effectively putting an end to Kevin Sumlin's time as the Aggies' head coach.
Few if anyone in Tucson gave A&M's fall from grace a second thought. Kevin Sumlin? Who's that?
A few hours later at Colorado's Folsom Field, Rich Rodriguez's fading Arizona football program watched Ralphie the Buffalo take a pregame lap around the field and began what many thought would be another in a disturbing string of Arizona setbacks.
The Wildcats had gone 7-15 in their previous 22 games. The lowly Buffaloes were seven-point favorites that night. Arizona's future seemed to match that of Ralphie the Buffaloes' real name: Blackout.
And then UA backup quarterback Khalil Tate ran 58 yards for a touchdown. Followed by another of 28 yards. And then 47. And, indescribably, 75 yards for another.
Arizona won 45-42, and although the breaking story in Tucson and around college football was that Tate had rushed for an NCAA quarterbacking record 327 yards — completing 12 of 13 passes for 154 more yards — I thought there was much more to the story than Khalil Tate.
I thought RichRod had saved his job.
As Tate's extraordinary October continued — he rushed for a combined 613 yards in rousing victories over UCLA, Cal and Washington State — there couldn't have been a soul in college football who didn't think it a reach that (a) Tate could win the Heisman Trophy in 2018 or 2019 and (b) the Wildcats might truly get to the Rose Bowl before the decade was out.
It was as if Arizona's long-muffled football program had gotten a vaccine and all was well.
The Wildcats averaged 558 yards and 49 points per game in those October 2017 victories.
But just as expectations multiplied, it all came crashing down.
The Wildcats have since gone 10-19. RichRod was indeed fired, Tate mysteriously flamed out and the Arizona has struggled just to be competitive. The Wildcats' 10 victories in that 29-game stretch came against teams that went a combined 48-80.
Texas A&M paid Sumlin $10 million to leave the premises. Arizona offered him about $15 million to coach the Wildcats through 2022.
Arizona has gone 9-15 over the last two seasons, has been swept by Arizona State in two Territorial Cup games and Sumlin had second thoughts about the defensive coaching staff he initially hired; the Wildcats begin the 2020 season with an entirely new defensive staff.
Indeed, there is a short list of positives about Arizona football, a program that has gone flat since Tate's extraordinary October 2017. There is little or no juice.
It would be a fascinating story if, at 56, Sumlin can rediscover the fire that led him to back-to-back seasons of 12-1 at Houston in 2011 and 11-2 at Texas A&M in 2012. In college football years, 2012 was a lifetime ago.
Outside of the established mega-powers, a rise to success is a fleeting notion in college football. The odds of an Arizona or an Illinois or a Kansas breaking through is dream-on territory.
Sumlin was one of 19 FBS coaches hired for the 2008 season, at Houston. He was coming off a five-year period at Oklahoma when the talent-blessed Sooners won 54 games. He had more than earned a chance to run his own show.
Now edging past the prime of his coaching career at resource-rich Texas A&M, asking Sumlin to restore Arizona to the UA's version of winning football appears to be a bridge too far.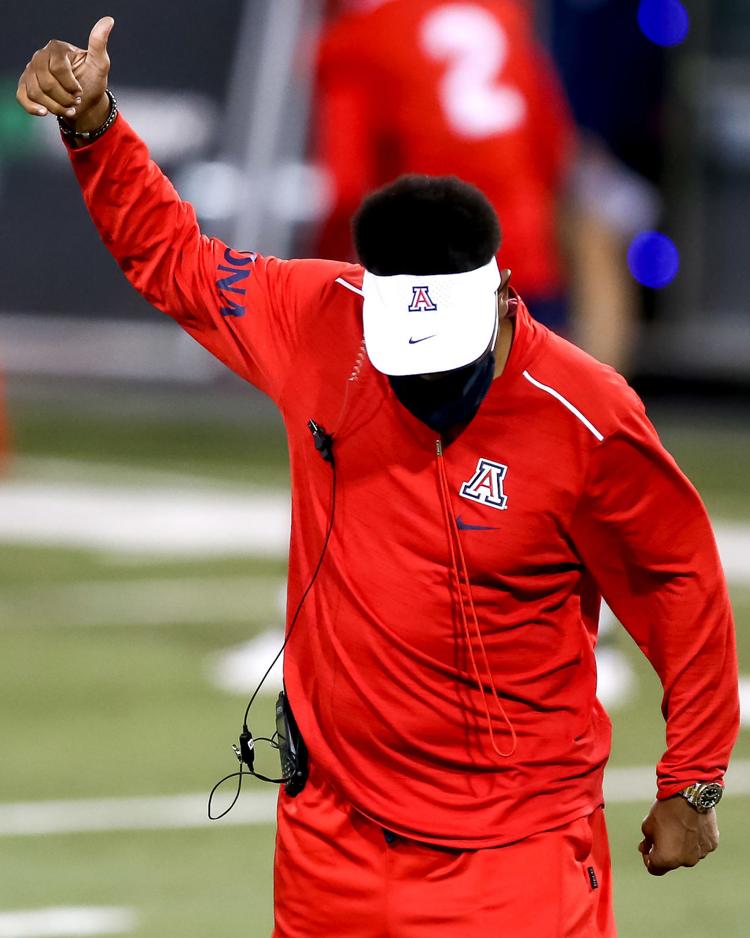 It would be a wonderful story. It would rival the October 2017 legend of Khalil Tate. But as of now, it remains a work of fiction.
Hiring college football coaches is an inexact business, a game filled with peril. When Sumlin went to Houston in 2008, Power 5 conference schools simultaneously hired a dozen football coaches. Only three avoided getting fired from those jobs: Dabo Swinney at Clemson, David Cutcliffe at Duke and Paul Johnson at Georgia Tech.
Here's what happened to the other Power 5 conference coaches hired in 2008:
• Houston Nutt, Ole Miss. Fired in four seasons.
•Rich Rodriguez, Michigan. Fired in three seasons.
• Mike Sherman, Texas A&M. Fired in four seasons.
• Art Briles, Baylor. Fired in eight seasons.
• Rick Neuheisel, UCLA. Fired in four seasons.
• Paul Wulff, Washington State. Fired in four seasons.
•Bill Stewart, West Virginia. Fired in four seasons..
• Bobby Petrino, Arkansas. Fired in four seasons.
•Bo Pelini, Nebraska. Fired in four seasons.
None have been able to regain their coaching magic. Of that group, only RichRod and Petrino were hired again by Power 5 schools — Arizona and Louisville, respectively. Both were fired again.
As such, UA followers should've seen this struggle coming.
Contact sports columnist Greg Hansen at 520-573-4362 or ghansen@tucson.com.
On Twitter: @ghansen711
Be the first to know
Get local news delivered to your inbox!