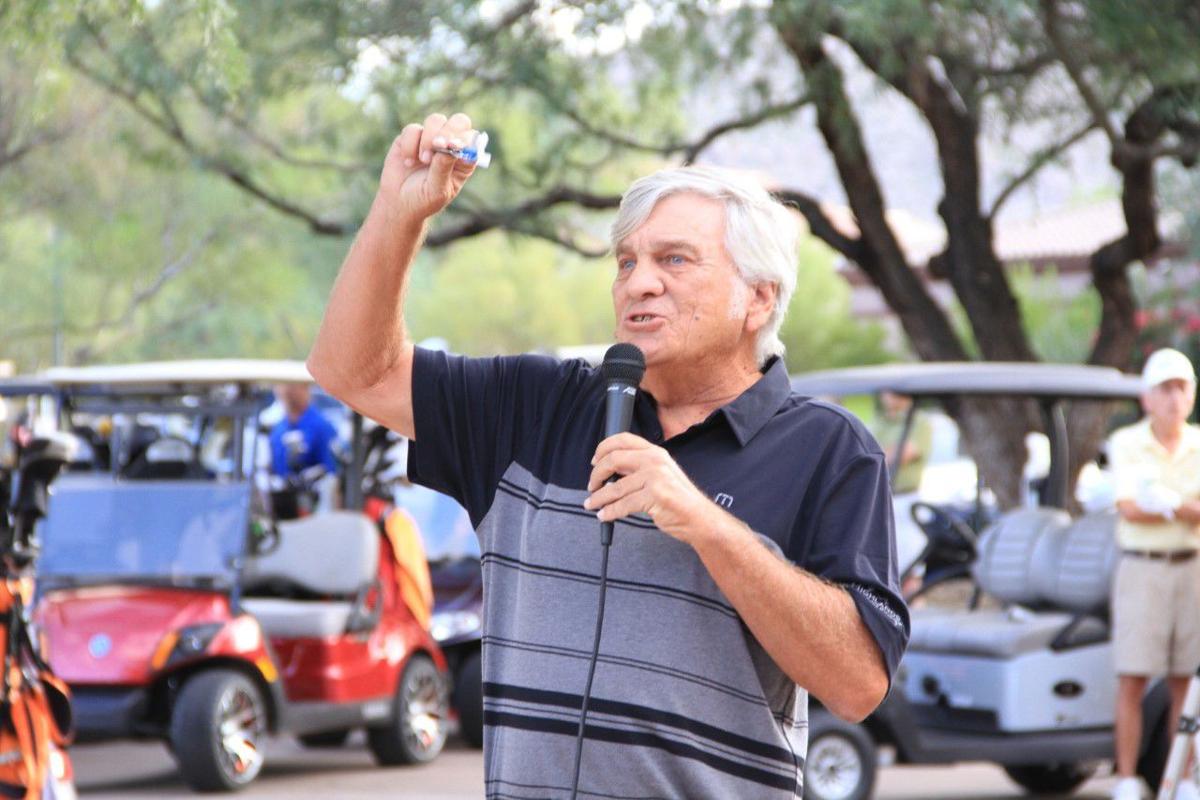 The magic number in Tucson golf isn't 59 or 69 or anything that has to do with red figures on a scorecard. It is 4 — as in 4 hours to play a round of golf.
If you produce enough 4's, you might be able to produce the most coveted big number in Tucson golf: 50,000. As in 50,000 rounds of golf per year on your golf course.
At 8 a.m. Tuesday morning, just as the sun was warming the driving ranges at Dove Mountain's three idyllic golf properties — the Highlands at Dove Mountain, the Gallery Golf Club and the Golf Club at Dove Mountain — 28 foursomes arrived at their assigned tees to signal a shotgun start at the Highlands.
Ordinarily, a shotgun start leads to congestion, 5½-hour rounds and a vow to avoid any golf event that overpopulates its course with, say, 28 foursomes on 18 holes. Five-hour rounds are among the leading reasons golf participation has diminished in Tucson and at most American golf precincts the last 20 years.
But Tuesday at the Highlands at Dove Mountain, 28 foursomes completed play in less than four hours, which is truly as much of a golf miracle as a rebuilt Tiger Woods winning the Masters at age 43.
No waiting. Imagine that.
"This is a cruise ship," said golf course architect Ken Kavanaugh, the most prominent golf course designer in Tucson history. "Everybody's having fun."
In 2018, the Highlands at Dove Mountain — formerly Heritage Highlands — produced 52,000 rounds of golf. No one keeps official records, but that is almost surely the highest number at the 42 Southern Arizona golf facilities.
In the joyous heyday of Tucson golf, 1970-1995, the 36-hole Randolph Golf Complex sometimes hit 100,000 rounds of golf per year on the Randolph North and Dell Urich golf courses. Several golf magazines reported that Randolph was second to San Diego's Torrey Pines as the busiest golf course in America.
Now any Tucson course is fortunate to get to 30,000 rounds of golf per year, which is the reason Davis-Monthan Blanchard Golf Course, the Golf Club at Vistoso, Green Valley's Canoa Hills and the once-grand Rio Rico golf course all have closed.
The Highlands has some not-so-secret sauce.
It closed for four months last summer, spending a bit more than $1 million in a restoration of its bunkers, greens, tees, putting green and driving range. It cleared away so much desert vegetation that it eliminated almost all of the blind shots on the course.
There are fewer lost balls and much less time looking for lost balls. The areas around the greens have become more player-friendly. The views are remarkable.
Golf is hard. No, wait. It's harder. That has been the game's mantra for more than 100 years. You will suffer.
But the Highland's head golf pro insists it doesn't have to be that way.
"We believe we have a faster pace of play, lower scores and happier golfers," Preston Otte said.
"We tell all who play here that we're glad you're here, but we want you to play in four hours."
In the finances-first age of golf, the Highlands still hires rangers to assist with pace of play. You won't see rangers on almost any other Tucson golf course.
The Highlands is a unique golf compound because it has 1,298 homes in a manicured gated community. The homeowners' association has been tied to the golf operation since its opening in 1997, which is something that the dormant Golf Club of Vistoso was unable to accomplish. The grand Arizona National Golf Club, which was threatened with closure three years ago, survived only when its HOA organized and saved the course in the 11th hour.
Otte says the Highlands, which is open to public play, hired the prolific Kavanaugh, architect and redesigner at such Southern Arizona golf facilities as Quail Creek, Dell Urich, El Rio and Silverbell, because "he's finicky and picky; as a client, we loved his attention to detail."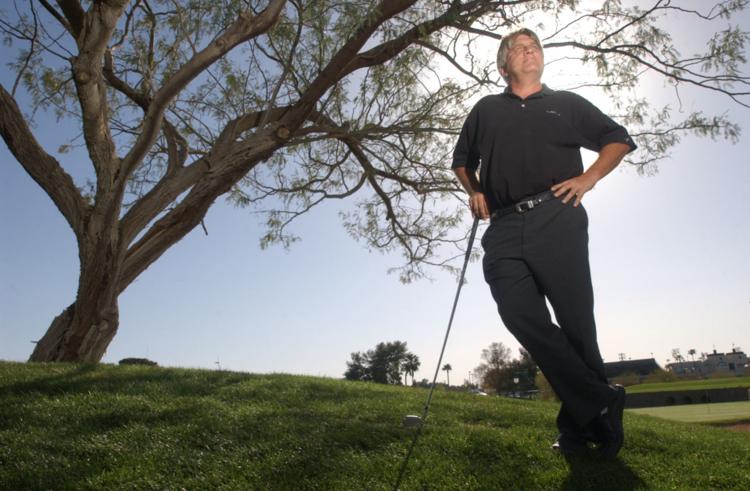 Kavanaugh arrived in Tucson from his hometown near St. Louis in the mid-1970s, studying landscape architecture with the intent of being a golf course architect. His first customers were Roy Rogers and Dale Evans; the famous TV couple of the 1950s built the Happy Trails Golf Course facility in the Phoenix suburb of Surprise.
Happy Trails? Since then, Kavanaugh has worked on dozens of courses in the West, but Tucson has always been his base.
He doesn't force a so-called "style" on any course. He didn't, for example, tighten the generous and friendly fairways at the Highlands, which is part of the appeal of the course. He simply applied makeup, smoothed the rough edges and gave it a haircut.
When the Highlands hired Kavanaugh last spring, it gave him the keys to the cart shack. Something of a workaholic, Kavanaugh would arrive at all hours of the day — even when it was 110 degrees — and open the cart barn, drive to an area of the course needing restoration and dig in.
"I was on-site for 250 hours," he says. "I'm very pleased with the final result."
As Kavanaugh was talking about the Highlands restoration, a dozen golf carts whizzed by near the 18th green. The afternoon shotgun start was about to begin, with scores of golfers headed to faraway greens on Dove Mountain.
"You know it's working," said Otte, "when you have two shotgun starts on a Tuesday."
Contact sports columnist
Greg Hansen at 520-573-4362
On Twitter: @ghansen711
Be the first to know
Get local news delivered to your inbox!