Greg Hansen: Ex-Arizona Wildcat Eugene Edgerson now a Tucson police officer
In the first 39 years of his life, Eugene Edgerson was a basketball player, a Harlem Globetrotter, a kindergarten teacher, a referee and a juvenile detention counselor.
He played in two Final Fours, earned a master's degree, traveled the world and became a husband and a father, but something was missing.
"I wanted to be a police officer," he said Thursday. "I wanted to go to the Police Academy and, believe me, I had no idea how difficult it would be. It's the hardest thing I have ever done in my life."
For 30 consecutive weeks over 1,200 hours, the former Arizona power forward learned how to navigate a police car in reverse, scale a 6-foot fence, do 40 situps in 60 seconds, shoot a gun accurately in the dark, unclog a traffic jam and become fluent in the laws of the state of Arizona.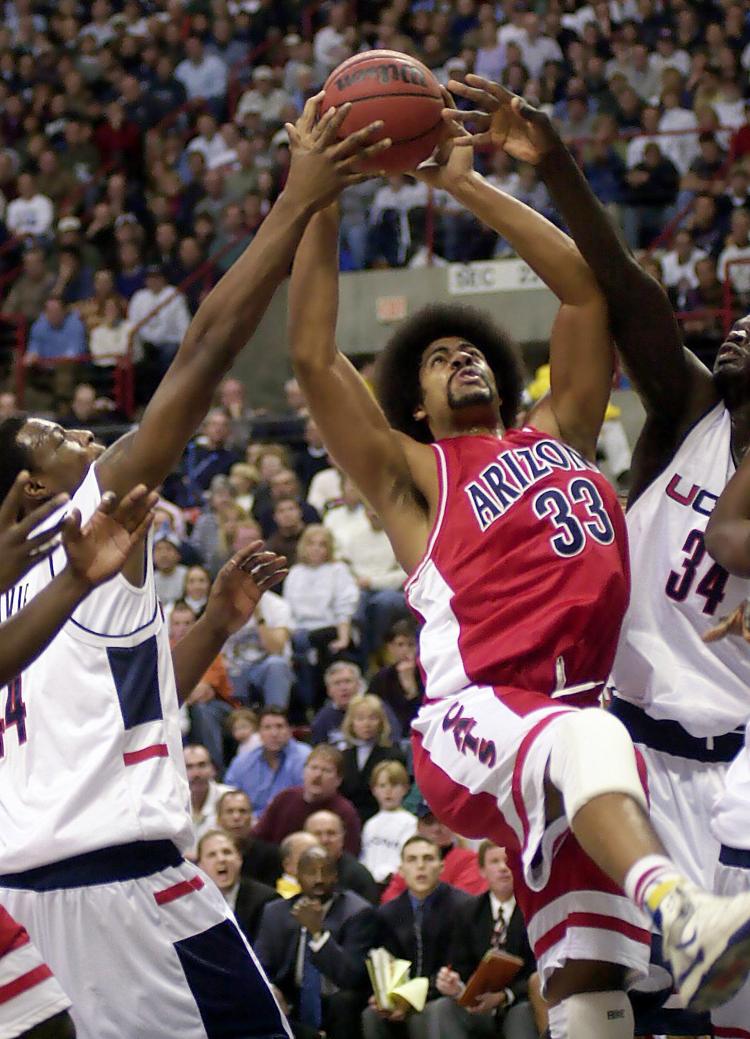 He saw his fellow recruits in the Southern Arizona Law Enforcement Training Center laugh, cry and get a blast of pepper spray to the eyes. He ran long distances in the heat and at the conclusion of those 30 weeks, his fellow police recruits voted him the Most Exemplary Classmate in SALETC class, 17-4.
Lute Olson, the man who recruited Edgerson from St. Augustine High School in New Orleans 22 years ago, sat in an overflow audience at the Leo Rich Theater on Thursday and beamed when Edgerson entered the room with 39 fellow recruits.
The standing ovation given Edgerson and his classmates was so inspirational that people sitting on both sides of me began to cry. Edgerson, whose tough-guy image defined his five seasons at Arizona, also became emotional.
People in the audience shouted "that's my son!" and "your momma is proud of you!" as 40 recruits took the oath of office and were awarded their police badges.
Edgerson's wife, Dunia, and his 9-year-old son, Jazi, stood and applauded.
It's one thing to beat Kentucky to win the NCAA basketball championship, as Edgerson and his UA teammates did in 1997, but Thursday's graduation ceremony had the feel of something at a higher level.
Afterward, Olson helped to pin the badge on Edgerson's new black police uniform. If you ever wonder about the value of college basketball — about the genuine bond between player and coach — you only had to see the look on Olson's face.
"Gene's such a good young man," said Olson. "He'll do very well as a police officer."
Edgerson's training wasn't all muscle and memory.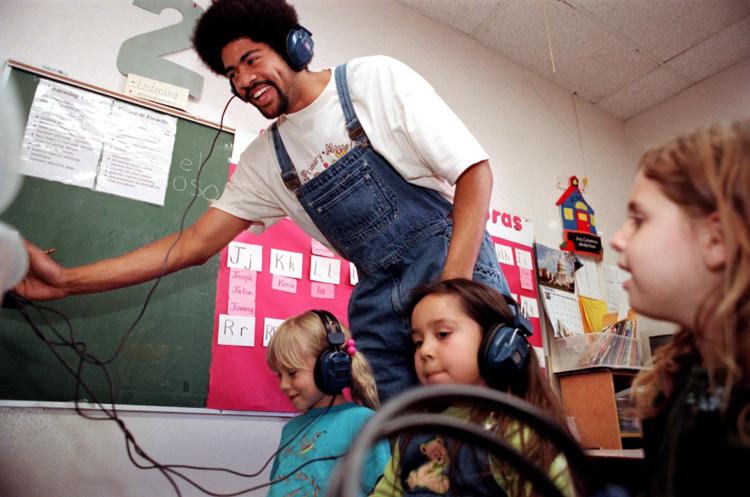 He helped to raise money for several Tucson charities, and was among those involved in the Towers Challenge at Arizona Stadium, running to the upper deck and back so that Class 17-4 could raise enough money to buy 267 winter jackets for disadvantaged Tucson kids.
That goes beyond signing an Arizona basketball jersey for a young fan.
When Edgerson was growing up in New Orleans, thieves and vandals broke into his mother's house. That's when he began thinking about becoming a policeman once his basketball days ended.
"I mostly kept it inside, but it was always there," he said. "Finally, last summer, I decided it was time. I was kind of naïve; I didn't have any real idea what it takes to become a policeman."
The SALTEC training program isn't much different than the movies you see about Marines in basic training. Not all of the candidates make it, and for a bit, Edgerson appeared to be one of those who would be washed out.
After 13 weeks, his marksmanship and firearms scores didn't meet requirements.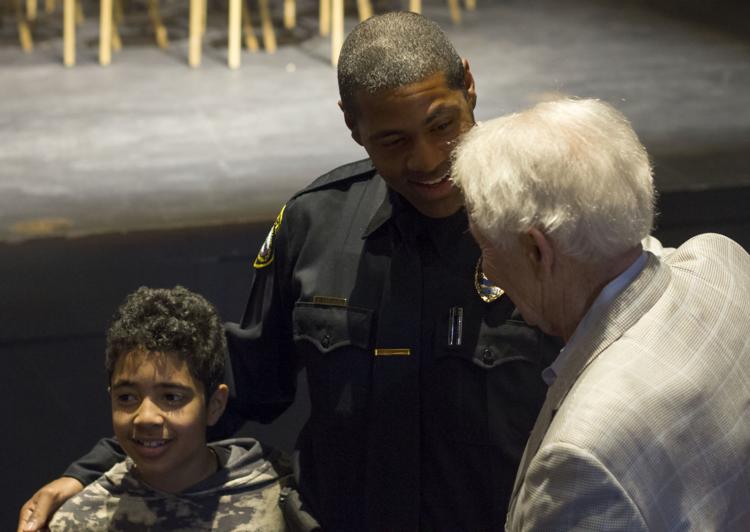 "I was so close; it was like millimeters," he said. "They could've just sent me away but instead they offered me a chance to recycle in the next class, for 17 more weeks.
"A lot of guys aren't willing to go through that again, but my mom didn't raise a quitter. I told them how thankful I was for the second chance and dedicated myself to improvement. It was at times frustrating and there was a lot of uncertainty. But I stuck it out. I'm so happy."
Edgerson will be part of the Pima Community College police department. Others in the 40-person class on Thursday will be part of police departments in Bisbee, Greenlee County, Marana, Tucson, the White Mountains, Santa Cruz and for the Tohono O'odham Nation.
Next week, Edgerson turns 40. His hair has a touch of gray but he looks like he could suit up today, take a shift at power forward, and play the enforcer role that defined his Arizona basketball days.
On Thursday, he embraced Olson and said "I wouldn't be here without you, Coach."
Seventeen years after his last college basketball game, Eugene Edgerson is again on the winning team.
Contact sports columnist Greg Hansen at 520-573-4362 or ghansen@tucson.com. On Twitter: @ghansen711