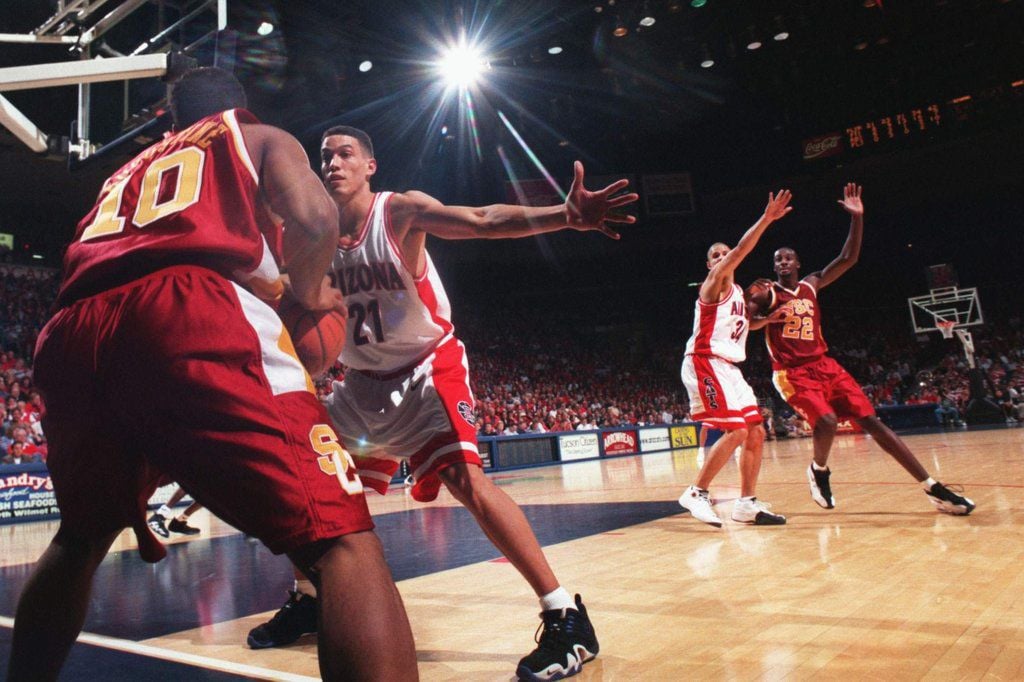 The Pac-12 Networks recently rebroadcast Cal's stunning 2014 victory over No. 1 and undefeated Arizona, a dramatic finish in which the Bears' Justin Cobbs hit a fallaway 18-foot jumper with a second remaining.
Do you know what Justin Cobbs is doing now? On Thursday, he signed a two-year contract extension with Buducnost VOLI, a EuroLeague team in Montenegro. Since shattering Arizona's dreams of an undefeated 2014 season, Cobbs has played in Latvia, Germany, Turkey, France, Croatia and now Montenegro.
Cobbs is a quintessential pro basketball player, one who found the NBA out of his reach — similar to dozens of former Arizona Wildcats, from Kyle Fogg to Chance Comanche to Bennett Davison.
At an elite basketball school like Arizona, the Foggs, Comanches and Davisons are often forgotten, replaced in the public mind by genuine NBA prospects like Lauri Markkanen and Aaron Gordon, wealthy men who live a privileged lifestyle with financial security.
That's why most high school prospects sign with Arizona; they want to be the next super millionaire ballplayer.
That's not reality. For every Arizona basketball player who sticks in the NBA there have been five Wildcats who, like Justin Cobbs, jump from one EuroLeague team to another with little or no financial security.
That's why I think it would be beneficial if the UA someday — after the COVID-19 pandemic — puts someone like Davison on payroll, if only as a consultant, to educate young ballplayers like Grant Jerrett, Brandon Randolph and Rawle Alkins on the reality of life after McKale Center.
Davison, who was probably the best defensive player in modern school history, an essential part of Arizona's 1997 national championship team, played 14 seasons of pro basketball. His itinerary: Turkey, Slovenia, Mexico, Italy, Venezuela, the Dominican Republic, Australia, Spain, you name it.
"China had the worst food of any place I ever played," he says now, chuckling. "You'd order eggs for breakfast and there would be feathers in them."
Davison, who lives in Dallas with his three young daughters, is 44. In 14 overseas basketball seasons, he learned a lot more than feathers and eggs. In addition to jobs in which he helps young athletes train and prepare for competition, he has become a valued resource to help EuroLeague-type ballplayers avoid financial pitfalls.
He learned painfully. In his first pro season, in Istanbul, he was stiffed out of $60,000 by team ownership.
"What I and many others unfortunately learned is that if you sue the owner of a pro team, it'll cost you more than the money you have left. Arbitration cases stack up and rarely get heard."
There is no player's union in the EuroLeague, a vast organization with more than 120 European clubs, with a multi-tiered system much like minor-league baseball in America. Additionally, there are about 120 pro teams in Latin America and another 150 in Asia and Africa.
"Basketball players are expendable not just in the NBA, but especially overseas," says Davison.
I asked if he thought of writing a book about his experiences abroad.
"A book?" he says with a laugh. "It would be a good movie."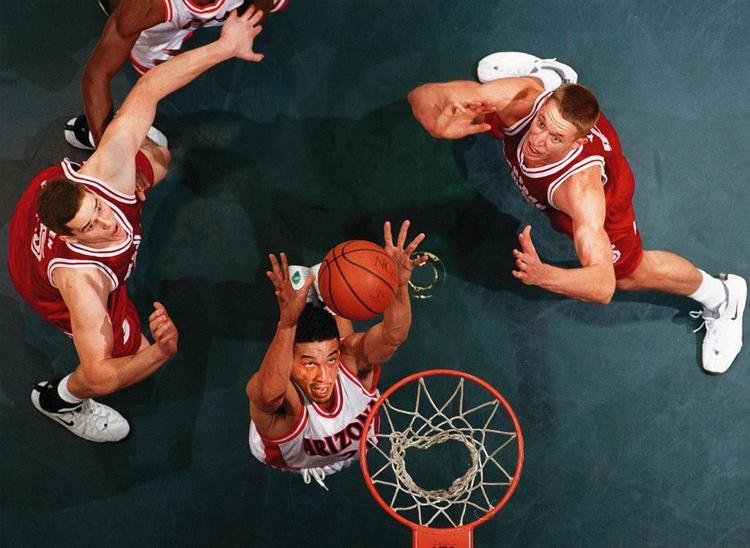 Davison produces EuroHoopLife videos and podcasts that include, among other things, ballplayers stranded in El Salvador, those encountering difficulties with their agent, citizenship issues, and almost getting killed when Kurds bombed a shopping center near his apartment in Istanbul.
Tim Derksen, who was the state's player of the year while leading Amphitheater High School to the 2011 state championship, has played in the Switzerland EuroLeague the last two seasons. He has heard the horror stories of overseas basketball, but it has not affected him.
"I'm very fortunate my teams have been financially stable; we get paid," he says. "There's good and bad but playing there has mostly been good for me."
Derksen's high school rival, Santa Rita's Terrell Stoglin, has become one of the ranking EuroLeague players of the last decade, an all-star at virtually every stop he's made. But, as Davison says, few stay in the same place for more than a year or two. Few get multi-year contracts.
"So you hit the road," says Davison.
Stoglin, for example, played this season in Morocco.
Since he left Maryland as the ACC's scoring leader in 2012, Stoglin has played in Greece, France, Ukraine, Poland, Lebanon, Turkey, Qatar, China, Bahrain, Venezuela, Egypt and now for AS Salé in Morocco.
"I encourage EuroLeague players to share their stories, to get them out there and educate the younger players just getting started," says Davison. "One player shared with me a story about asking his Russian team for $65,000 it owed him. They told him: 'Sure, come to the office.' They gave him $65,000 in cash.
"But once he got on the elevator there were two thugs waiting for him. They stole the $65,000. The owners just shrugged and said 'we gave you your money.' You don't have the protection you have in America."
Davison says his former Italian team didn't pay him for the final four months of the season.
"There needs to be an Angie's List for international basketball," says Davison. "I'd like to help the players get a voice. I'm working on it. I'd like to create a big video library to help the younger players.
"Those kids who are leaving schools like Arizona should know what they're getting into."
Contact sports columnist Greg Hansen at 520-573-4362 or ghansen@tucson.com.
On Twitter: @ghansen711.
Be the first to know
Get local news delivered to your inbox!