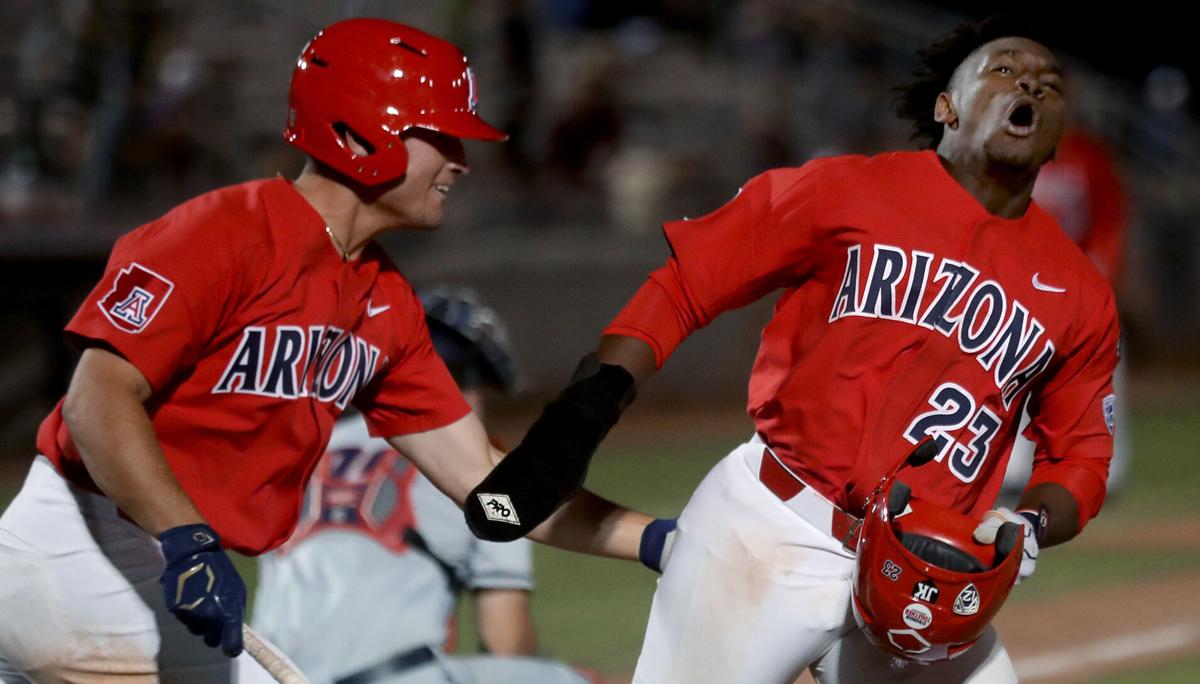 Ole Miss is starring in its own TV reality series this year: "The Season: Ole Miss Baseball" airs on ESPNU. My rating: four stars.
If you enjoy college baseball, and even if you don't know Jay Johnson (Arizona's coach) from Mike Bianco (Ole Miss' coach), it was difficult not to absorb a full hour of the most recent episode, the Rebels' stirring late-May victory over No. 2 Vanderbilt and its Nolan Ryan-esque pitching star, Kumar Rocker.
Vanderbilt is probably the top college baseball program in America the last five or 10 years — two College World Series championships and a runner-up finish — but what made the ESPNU episode so compelling was how Bianco used the "no fear" card to prepare Ole Miss for a showdown against the Commodores.
"Don't you dare for one second back down from (Rocker)," Bianco told his team in a spirited pre-game talk. "Go out there like you own him because no one else does that."
Boom! Ole Miss' T.J. McCants hit a two-run home run.
Boom! The Rebels' Kevin Graham hit a home run.
It was 3-0 before Rocker, the potential No.1 overall draft pick in 2022, could intimidate anyone. He didn't give up another run, but Ole Miss won 3-1.
That's my way of saying Ole Miss won't show up at Hi Corbett Field for Friday night's opener of the NCAA Super Regionals with any fear. True, there are likely to be more than 5,000 fans at the Hi C, which, along with Oregon State's Goss Stadium, is the Pac-12's most imposing venue for visiting teams.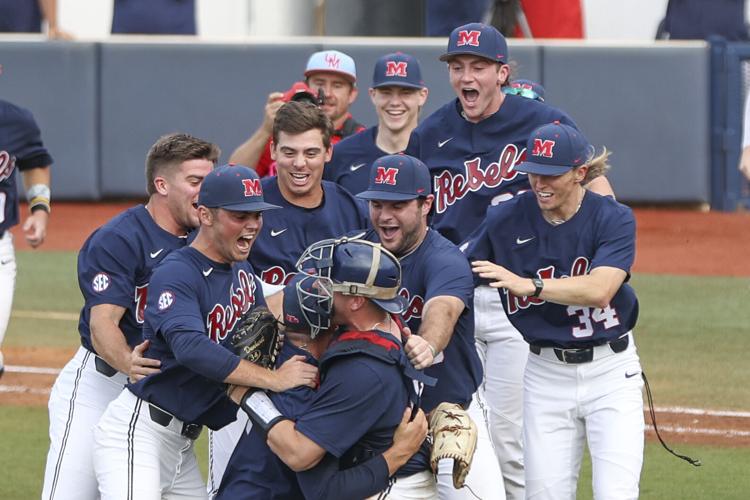 But Ole Miss played before an average of 6,040 fans in SEC road games this season. The Rebels played road games against No. 3 Mississippi State, No. 15 Florida and No. 23 Alabama, and played a total of nine games against No. 1 Arkansas and No. 2 Vanderbilt.
It's fitting that ESPNU will broadcast Friday's Arizona-Ole Miss game, which could provide as much drama as any of the network's episodes over the last five months. There couldn't be a better stage for Arizona baseball's program to exhibit that this could be the school's best team since 1989, perhaps as good or better than Andy Lopez's 2012 national champions.
On Thursday, Johnson said he has watched some of the ESPNU series on Ole Miss baseball, and did so in a complimentary manner rather than pretending it has no meaning to him or UA baseball.
"I try to take some of the things they do well, and apply them to what we do here," said Johnson. He said that he has looked up to Bianco, the Ole Miss coach, for 21 years.
On the surface there isn't much comparison between the baseball programs at Ole Miss and Arizona.
Bianco is the longest-tenured head coach in the SEC's three major sports: football, men's basketball and baseball. Johnson is in his sixth year at Arizona.
Bianco, who had been paid $1.2 million on his old contract, recently got a raise and an extension through 2024. Johnson is paid $500,000 per season.
Ole Miss has ranked No. 2 in the nation in baseball attendance in each of the last six years, with more than 8,000 per game at Swayze Stadium, a piece of college baseball paradise that was enhanced by a $19 million Baseball Performance Center addition four years ago.
Compare that to the Terry Francona Hitting Center at Hi Corbett Field, which cost roughly $2 million and is among the best of its kind on the West Coast.
Even though Ole Miss has gone to just one College World Series, 2014, in the last 50 years — Arizona has gone to nine — the Rebels have a national recruiting brand. Their recruiting Class of 2018 was ranked No. 1 nationally. But Arizona's was No. 3.
This year the Rebels debuted freshman shortstop Jacob Gonzalez, an elite recruiting target from the Los Angeles area sought by almost every Pac-12 school. But Gonzalez chose Ole Miss, where this week he was named a first-team Freshman All-American.
Impressive stuff, yes. But the same publication, Collegiate Baseball, named Arizona freshmen Jacob Berry and Daniel Susac as two of the nation's co-freshmen of the year.
Game on, right? Arizona might not have Ole Miss' money, but it has Ole Miss-type talent.
At comfy Swayze Stadium, the Rebels have a three-part formula for every weekend series in the SEC. Bianco refers to Friday's games as "Friday Night Lights." Saturday games are known as "Swing Day Saturdays." Sunday's games are "Energy Sundays"; the Rebels wear special powder blue uniforms.
Johnson isn't as much into bells, whistles and psyche-you-up slogans. He's a bunt-and-move-the-runner-over guy. He's a take-the-extra-base-guy. He's a work-the-count and frustrate-the-pitcher guy.
If Johnson allows himself one indulgence, it is to celebrate each win by gathering his team and staff on the outfield grass to pose for a victory photograph. So far this year, Johnson has smiled for the camera 43 times.
If he can get snapshots of Nos. 44 and 45 this weekend at Hi Corbett Field, he'll be smiling all the way to Omaha and the College World Series.
Contact sports columnist Greg Hansen at 520-573-4362 or ghansen@tucson.com. On Twitter: @ghansen711