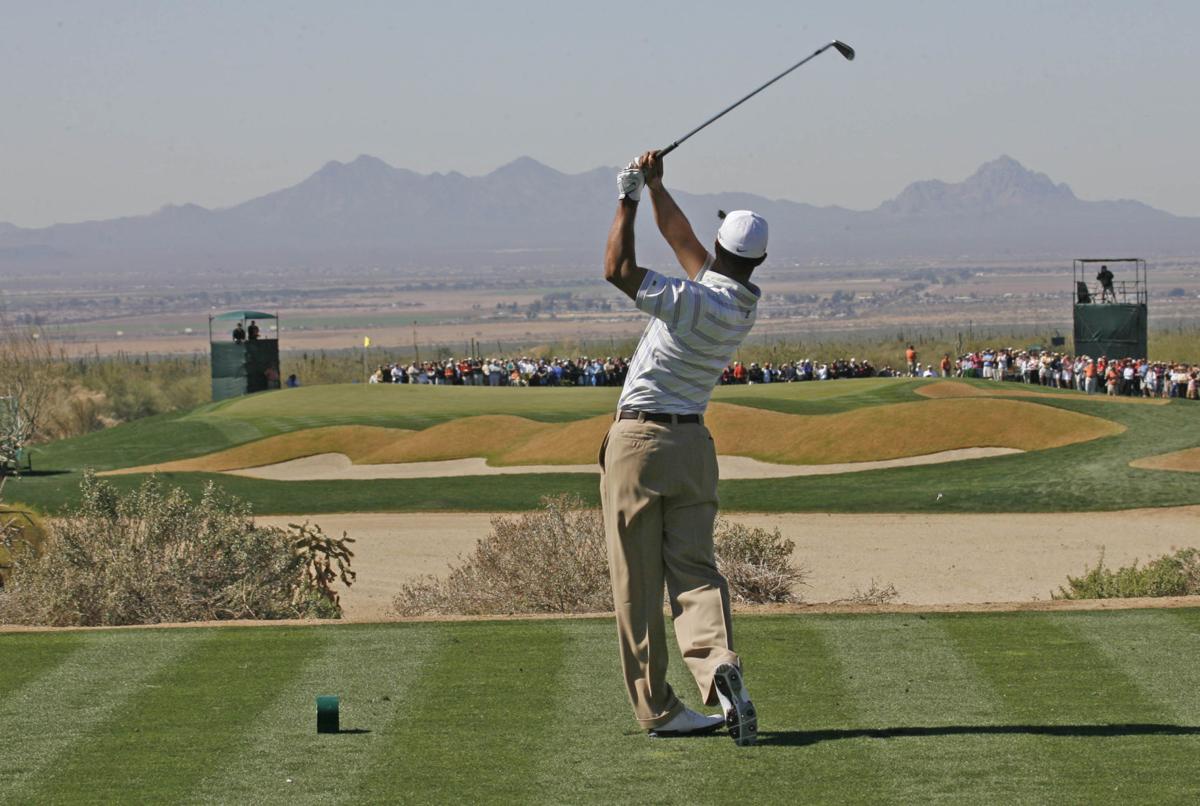 Editor's note: This is the second in a 10-week series by Greg Hansen looking back at the last 100 years of Tucson sports.
Late in the fall of 1925, bids were sought to build a basketball gymnasium at the University of Arizona. The specifics weren't complicated: two floors with a balcony, about 3,000 seats, showers and locker rooms in the basement, and a coach's office.
More than 15 firms, including those from Oklahoma and Texas, submitted bids. Tucson architect Roy Place was hired. Finally, in December 1925, a Phoenix construction company was hired to build what would become known as Bear Down Gym..
Cost: $132,850. That's about $1.9 million in today's market. What a bargain.
Bear Down Gym became the showplace of basketball in the Southwest until about 1950, far superior than the basketball facilities available at Border Conference opponents New Mexico, UTEP and Arizona State.
In many ways, the construction of Bear Down Gym triggered the move of Arizona and Tucson into the modern world of sports. It was the state's first must-see sports arena. Arizona football coach J.F. "Pop" McKale, also the school's first athletic director, was quoted as saying he wanted a modern athletic facility "the way a crap shooter wants naturals."
Translation: a winning hand that could help the UA pay to attract more notable opponents, such as USC and UCLA.
Today, in part two of our 10-week series "100 Years of Tucson Sports, Decade by Decade," we examine how the construction of golf courses, football stadiums, high school facilities and a downtown convention center kept — and sometimes didn't — Tucson competitive in high school, college and professional sports.
Bear Down Gym, first known as the University Gymnasium, was dedicated on Jan. 21, 1927, when Arizona beat ASU, then Tempe Teachers College, in a basketball game attended by an overflow crowd of about 3,000. Arizona won 29-18.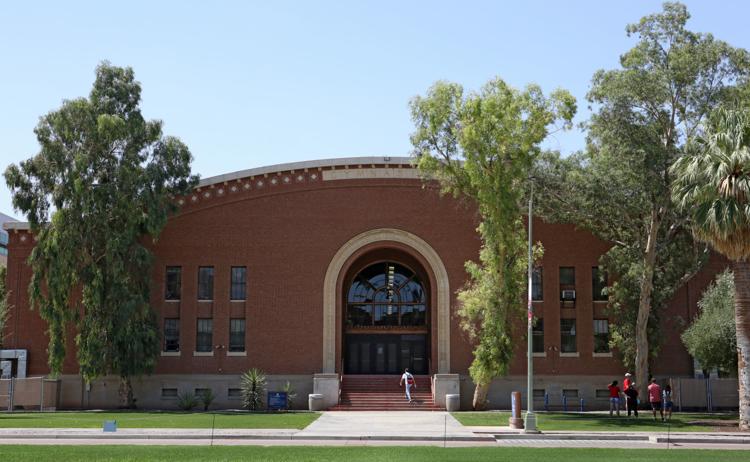 For the next 46 years, Bear Down Gym was the site of more than 600 college basketball games and the command center of the school's athletic department.
Tucson's sports facilities have grown ever since. Here's a decade-by-decade look:
1920s: Most significant project: building Arizona Stadium.
The concrete had barely dried on Bear Down Gym when the UA made the move to build a football stadium. McKale, the athletic director, was sent to examine football stadiums at Texas, SMU, Illinois, Indiana, Michigan and Kansas, and Chicago's Soldier Field.
Ground was broken for what would become Arizona Stadium on March 12, 1929. Nine Southern Arizona mining companies contributed $54,000 toward what would be a $160,000 project, with about 8,000 seats and a press box. The first concrete was poured in late July, when the Star reported that only 30 carpenters were available and that about 75 might be needed to complete the stadium by the Oct. 12 opener against Cal Tech.
On dedication day, with work complete, all 8,000 seats were filled. Arizona beat Cal Tech 35-0. Soda pop and peanuts were not sold because, UA officials said, it would cost more to clean up the debris than profits made from selling tickets. One cost-saving measure: The architect, Place, donated his service.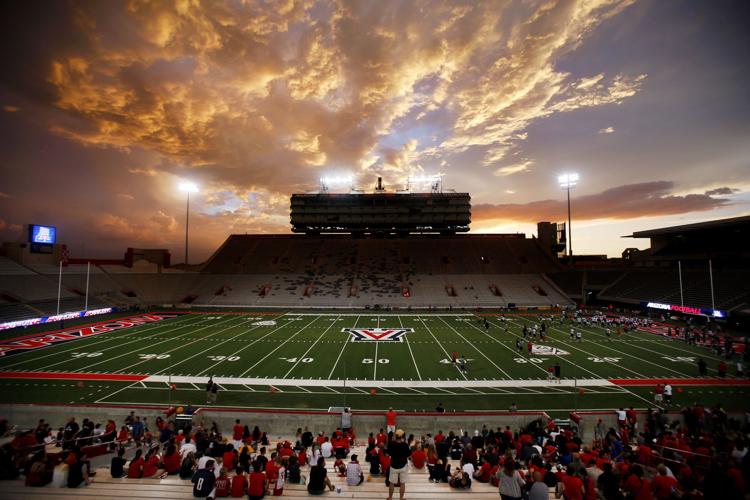 1930s: Most significant project: building El Rio Golf Course.
Just as the decade began, El Rio opened as Tucson's first-all grass golf course. Tucson's two most notable figures in sports of the first-half century, Roy Drachman and Hi Corbett, became members of the city's first "country club."
By 1945, El Rio Country Club had enough clout to create the Tucson Open, becoming part of the PGA Tour, an event it would host through 1962, attracting Arnold Palmer, Sam Snead, Ben Hogan and the biggest names in golf.
Community reaction to the golf facility was significant. The Star endorsed the project. It wrote:
"Somebody tried to farm the land to grain and vegetables, but the city fathers took exception to having a background of thrifty peasant farmers, so they removed their sustenance by diverting the water supply. The new golf course shades our newest bank building and our latest hostelries, an advertising agency for the many activities we want to tell the world about."
1940s: Most significant project: building Hi Corbett Field.
Drachman and Corbett teamed up together again, using their friendship with Cleveland Indians owner Bill Veeck to bring spring training to Tucson in 1947.
Before that could be accomplished, Tucson's old Municipal ballpark had to be refurbished to suit Veeck. Spring training games had been held periodically in Tucson since 1919, but once the New York Giants announced they would move their spring training base to Phoenix in '47, Tucson prepped the old muni field for big-league teams. More than 1,500 seats were added, taking capacity to about 4,500. Locker rooms were built. The scoreboard was moved from the third base line to left-center field.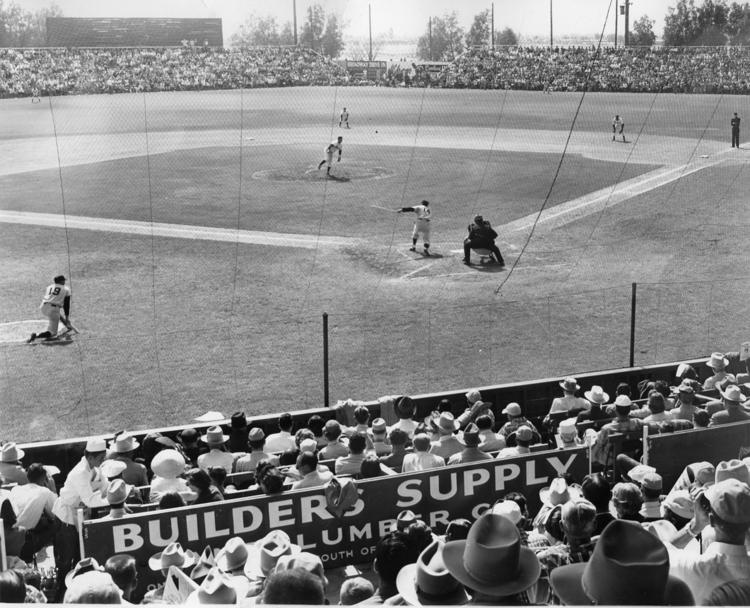 On Opening Day, March 7, 1947, the Giants and Indians drew a crowd of 4,934, more than double the largest crowd ever to watch a baseball game in Tucson. The Indians remained in Tucson through 1992.
The field was named after Corbett in 1951.
1950s: Most significant project: the completion of Catalina High School in 1957, which included the largest high school arena in Tucson, a gymnasium seating close to 2,700 for basketball games..
The $3 million project was referred to as "The World of Tomorrow," or, by some students "Disneyland."
Catalina was the grandest school building project of Tucson's exploding 1950s population, a decade in which Salpointe Catholic, Sunnyside, Flowing Wells and Pueblo were built. That gave the two lone Tucson high schools — Amphitheater and Tucson — steady competition locally for the first time in history. State basketball playoff games were routinely held at Catalina's gym for the next 45 years.
By the mid-1970s, Catalina High's gymnasium became the home for the Tucson Sky professional volleyball team, which routinely played to capacity crowds.
1960s: Most significant project: construction of Tucson National Golf Course.
Chicago millionaire developer Sam Nannini and his son, Bill, joined the proliferation of upscale golf courses in Southern Arizona, joining Skyline Country Club, Forty Niner Country Club and Oro Valley Country Club by building the future home of the Tucson Open on Tucson's far northwest side. The facility was completed in late 1962 and became home of the PGA Tour stop in 1965.
Bill Nannini's vision was such that he aggressively pursued a contract to have golf's rising star, Jack Nicklaus, represent Tucson National. And for almost two years, Nicklaus was introduced at the first tee of each of his golf events as "… and representing Tucson National Golf Course, Jack Nicklaus."
Ironically, Nicklaus never did play in the Tucson Open. In December 1963, Nicklaus told Nannini he would be unable to play in a special pro-am at the course due to another commitment. The two men then parted ways.
1970s: Most significant project: the completion of McKale Center.
Arizona athletic director Dick Clausen had a vision to replace outdated Bear Down Gym with an 18,000-seat basketball arena that would beat WAC rivals Utah, BYU, New Mexico and UTEP to the punch; all planned state-of-the-art basketball arena projects.
But the UA project, originally planned for the 1970-71 season, stalled for two years when the state legislature balked when the original estimate of a $4.3 million arena was bloated, close to $7 million. A 1969 Star headline read:
McKale Gym No Closer To Reality
"It's gone down twice," said Clausen. "I want this done on our third attempt."
Ground was finally broken in November 1970. And so at a cost of about $8.5 million, McKale Center opened in February 1973, two years after the Tucson Convention Center, with 9,000 seats, opened downtown, a project that cost $15 million.
1980s: Most significant projects: completion of resort golf courses at Ventana Canyon, Starr Pass and the Westin La Paloma.
As upscale golf grew in demand, Tucson didn't miss a beat. It opened three eye-candy type mountain courses, the first, La Paloma Country Club, designed by Jack Nicklaus.
By 1988, as the PGA Tour rebranded itself and built 12 "TPC" courses nationally, Starr Pass became one of the 12 with the exclusive TPC brand. It thus replaced Randolph North as the regular site of the Tucson Open, and claimed as one of its first champions a young Phil Mickelson.
Earlier, in 1988, Ventana Canyon became home of the made-for-TV "Merrill Lynch Shootouts," which included big-name golfers such as Tom Watson, Ben Crenshaw, Fuzzy Zoeller, Payne Stewart and Raymond Floyd.
1990s: Most significant project: Building Tucson Electric Park.
In an attempt to become the spring training home of the expansion Arizona Diamondbacks, Tucson politicians argued about a preferred site. For better or worse — worse, it says here — a downtown location was rebuffed and TEP was built on out-of-the-way Ajo Way.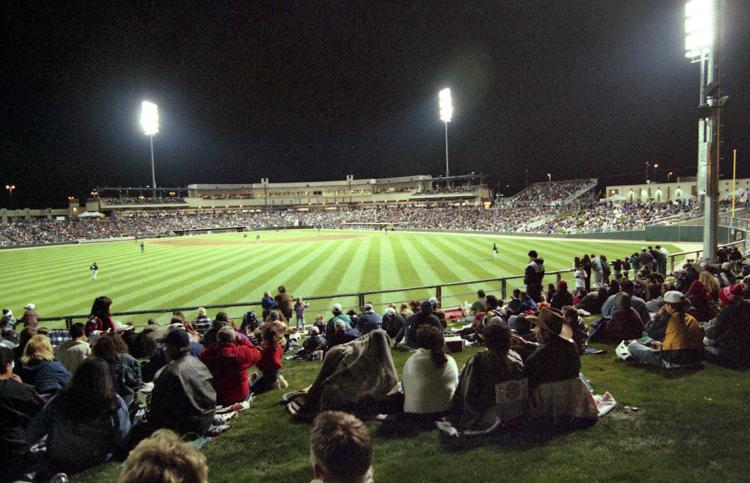 Nevertheless, on Feb. 27, 1998, 92-year-old Tucson baseball icon Roy Drachman threw the first pitch of the first-ever Diamondbacks game, a spring training victory over the Chicago White Sox, who shared the $37 million, 16-field complex with the Diamondbacks for 12 years.
A capacity crowd of 11,287 attended the inaugural game. Diamondbacks manager Buck Showalter called TEP "the Taj Mahal" of spring training complexes. A decade later, the D-backs and White Sox sought more lucrative, county-built complexes in suburban Phoenix, although Pacific Coast League baseball endured at TEP through 2014.
2000s: Most significant project: Dove Mountain golf courses.
After being downgraded to an "encumbered" PGA Tour event for nine years, the Tucson Open morphed into the Accenture World Match Play Championship in 2007. It was one of the eight or 10 most anticipated golf events in the world each year.
It wouldn't have been possible until the Gallery Golf Club built 36 world-class holes on Dove Mountain, buying time for completion of the Ritz-Carlton Golf Club — now the Dove Mountain Golf Club — in 2009.
Once again, Nicklaus' name surfaced in Tucson sports; he designed the Ritz-Carlton golf facility.
Tiger Woods won the 2008 Match Play championship at the Gallery's South Course. When the event moved to the Ritz-Carlton, global golf figures such as Jason Day, Ian Poulter, Matt Kuchar and Henrik Stenson became champions.
Unfortunately, Accenture ceased its sponsorship after the 2014 event, at which time new sponsor Dell Technologies moved the match-play event to San Francisco and later to Austin, Texas.
2010s: Most significant project: The Lowell-Stevens Football Facility.
To keep up with Power 5 conference opponents and big-money Pac-12 competitors like Oregon, Washington and USC, the UA spent about $75 million in 2012-13 to build the Lowell-Stevens Football Facility, a project in the north end zone at Arizona Stadium.
As if to celebrate the facility's opening, Arizona won the 2014 Pac-12 South Division championship.
Since the LSFF opened, Pac-12 schools at Washington State, Arizona State, Colorado, UCLA and Utah have matched or exceeded Arizona's north end zone project. The UA subsequently spent about $40 million to renovate the lower level, east side, of Arizona Stadium, and to build the massive Davis Center, an indoor training arena that sits on the site of the old Sancet-Kindall baseball facility.
What's next for Tucson sports facilities?
The school still has plans — delayed by the coronavirus pandemic — to spend in excess of $150 million to re-do the west grandstands at Arizona Stadium, built 99 years ago.