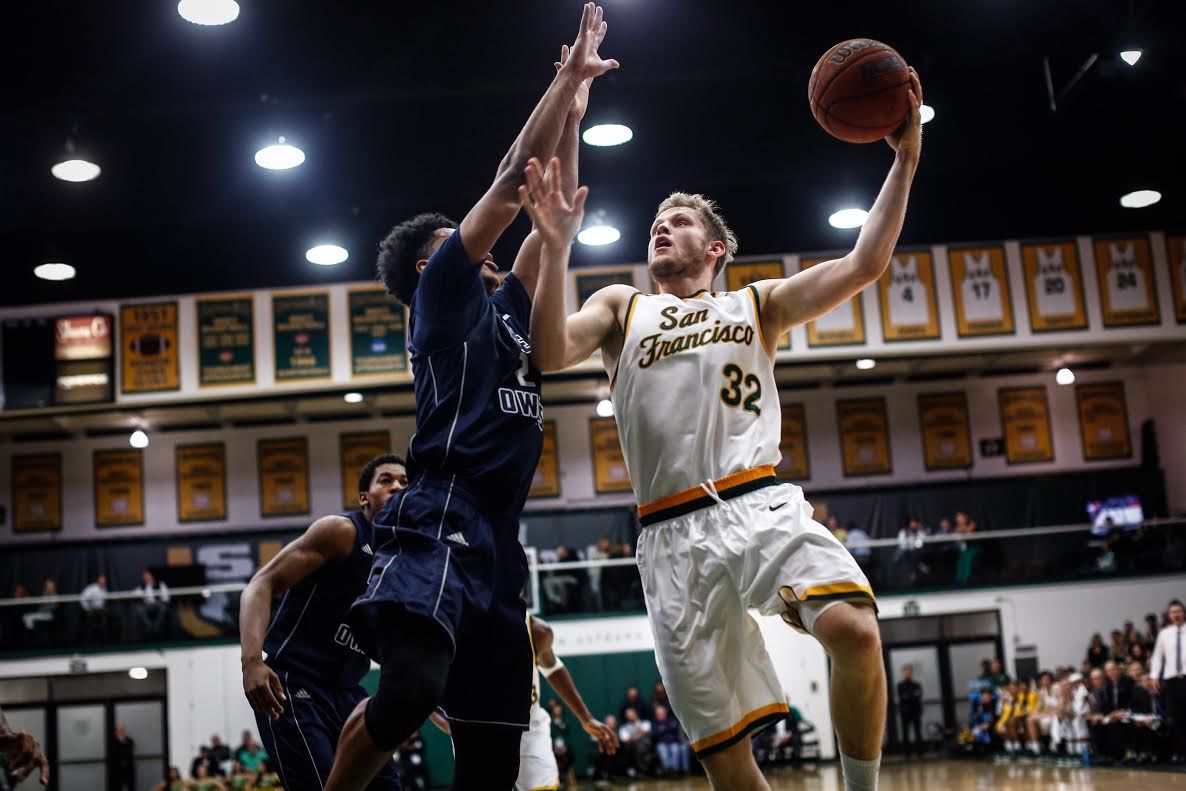 Every few weeks, if I'm lucky, I bump into long-time Amphitheater High School basketball coach Pat Derksen at the Randolph Golf Course pro shop.
"How's Tim doing?" I ask.
The answers Pat gives about his basketball-playing son always make the day better.
"Tim was MVP of the Swiss Cup," he said one day.
"He just signed a new contract in Slovakia," he'd say another day.
Once it was: "Tim's team has gone something like 50-2 in their league."
A year ago, I checked Tim Derksen's Facebook profile. He was standing next to his dad, cradling a bottle of champagne in Fribourg, Switzerland. It was a souvenir from his team's EuroLeague playoff victory.
There have been innumerable champagne moments in Tim Derksen's basketball career. From 2009-12, he helped Amphi go on a 114-16 run, almost unmatched in Tucson prep basketball history. The Panthers won the 2011 state championship. A year later, Derksen became the only Tucsonan this century to be selected Arizona's boys basketball Gatorade Player of the Year.
A few weeks ago, I again saw Pat Derksen near the pro shop again.
Imagine being a pro basketball player in Switzerland when that country and most of Europe shut down as the coronavirus pandemic surged.
Derksen had scored a team-high 19 points on March 1, leading Fribourg to a blowout victory over the Basel Starwings, improving Fribourg's record to 19-1.
"The city shut down," Tim Derksen says. "They told us to try to get home before the borders closed. It was a shock, unlike anything I've ever experienced. I knew President Trump had put a ban on traveling into America a few days earlier, and I kind of went into a panic mode."
No basketball game, not even the pressure of a last-second 2010 state championship loss against Santa Rita, or a heartbreaking 2015 setback to No. 2 Gonzaga, prepared Derksen for the pressure he faced getting back to Tucson.
"I didn't care how much I had to pay," says Derksen, a shooting guard who scored 1,434 points for the San Francisco Dons from 2012-16. "Everyone was packed in the airport, some of them waiting 48 hours to get on a flight."
To get to the Geneva Airport, Derksen first had to get on a crowded train and take a 90-minute route through the Alps to get to Geneva. The views were spectacular; "it was the most incredible train ride in the world," he says. "Combined with all that was going on, It'll be a memory i'll never forget."
Finally, about 24 hours after he left his apartment in Fribourg — making another anxious stop at London Heathrow Airport — Derksen's flight landed in Dallas. He was in Tucson a few hours later.
"I was so lucky," he says. "My life was not in jeopardy. I'm with my family. I'm safe."
Now comes an unknown of a different kind. When and if Derksen, 26, is able to resume his pro basketball career, is a mystery. His contract with Fribourg expires at what would've been the end of the FIBA season, in June.
"We probably had another 20 or 30 games this season — the playoffs had yet to begin — but I realize I've been very fortunate in that I'll continue to get paid, although my last two checks will be reduced by 20%. But that's fine. I'm thankful to be receiving anything."
Derksen has been able to shoot baskets on some outdoor courts in Tucson, but that's not real basketball training.
"It has been windy, so you aim about two feet to the left sometimes," he says with a laugh. "I really look forward to the day I can get into the gym at Amphi and get after it.
Both of Derksen's American teammates at Fribourg, Xavier Pollard from Kent State and Brandon Garrett from Murray State, were able to get back to America safely and without long delays. It's unlikely they will be teammates again.
A lot of that is life in the EuroLeague. Derksen has already played for Actel Forca Lleida of Spain's pro league, and for BC Prievidza of the Slovakian pro league. It's not unlike the minor-league baseball system in the U.S.; the better you get, you move to a higher classification, with better pay and stronger competition.
In the prime of his basketball career, Derksen hoped to finish another Swiss Cup and look for another franchise in another country. But It's uncertain when American basketball players will be allowed to return to overseas teams. If that means no basketball for a year, Derksen has plan B.
"When I graduated from USF, I figured I owed it to myself to play professionally. As much as basketball, I wanted to experience living in different cultures and different countries. I also wanted to save some money and find out where my true ceiling is as a basketball player. That's my dream.
"I haven't figure out the rest — I've always wanted to be a coach like my dad — but I have a degree in business administration and I'm studying a bit now that I'm back home, working on a potential career in finance."
One thing Derksen has seen in his pro career are ballplayers who blow through their money and leave the game broke and without a post-basketball plan. He was inspired by 1990s Arizona basketball player Joe McLean, who has gone on to be a financial advisor to many of America's most notable athletes, including golf's Sergio Garcia, baseball's Nolan Arenado and the NBA's Klay Thompson.
"I was lucky enough to talk to Joe a week ago," says Derksen. "I am taking this down time to learn more about Joe's industry — wealth management for athletes — and I'll see where it leads."
For Tim Derksen, his road from the outbreak of COVID-19 in a foreign country has led him safely back home. Given two months of perspective, it's not the end of his career, but perhaps a beginning.
Contact sports columnist Greg Hansen at 520-573-4362 or ghansen@tucson.com. On Twitter: @ghansen711
Be the first to know
Get local news delivered to your inbox!