As an Arizona freshman outfielder in 2008, Bobby Brown did not suit up. He sat in the stands and watched. "I was overwhelmed," he says now.
Of 2009, Brown says, "I saw no future for me at Arizona."
In 2010, Brown still did not have a scholarship.
In 2011, Brown immediately lost his starting job after going 0-for-4 on opening day.
In 2012, Brown was All-Pac-12, hitting .348 with a remarkable 59 RBIs, a vital part of Arizona's College World Series championship season.
"When my time was up," Brown writes in his new book "Overcoming the Bench," "I walked away with a national championship ring, the girl and a professional contract."
Brown's book about his days as a UA baseball player is only 85 pages, but it is compelling, a must-read for any young ballplayer and his/her parents. It is a cautionary tale of how difficult it is to move beyond travel-ball and high school success, and, best of all, Brown tells of his struggle as an Arizona Wildcat without bitterness.
In fact, he devotes two full pages of the book quoting his UA coach, Andy Lopez, professing respect for the man who recruited him in 2007 out of San Diego's esteemed Rancho Bernardo High School but couldn't find a spot for Brown in the lineup until 2012.
"Every time I look at my (NCAA championship) ring, it reminds me of all the tough times and how I overcame it," writes Brown.
This is not the way it usually works for high-profile recruits who find themselves benched. Consider the many upper-tier recruits who recently bolted Arizona for the NCAA's well-trafficked transfer portal — basketball guard Alex Barcello to BYU, softball's Marissa Schuld to ASU, football's Michael Eletise to Hawaii.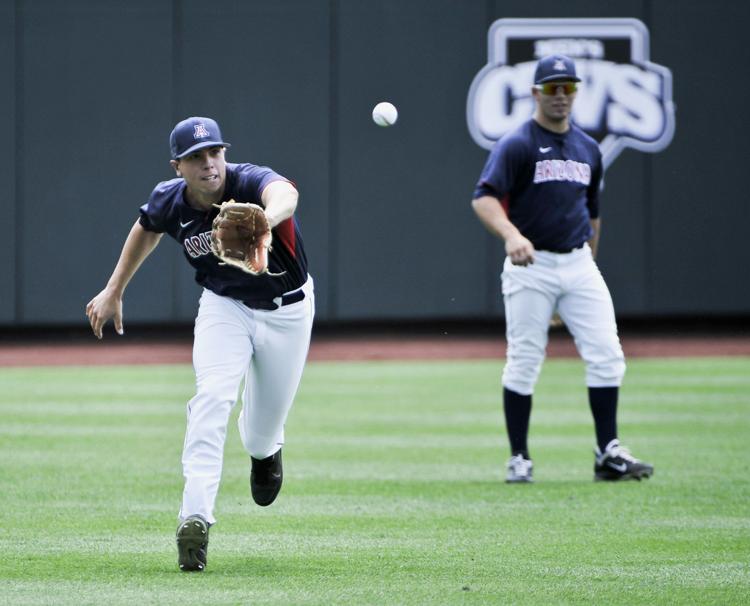 Brown stuck it out and prevailed.
"I would hope 14- and 15-year-old players would read my book as it will prepare them for what to expect," writes Brown, who has returned to his native San Diego, where he works as a coach/instructor for the Frozen Ropes baseball/softball academy and has created a YouTube baseball training channel called "Bobby Brown Baseball."
The good: While at Arizona, Brown met his wife, Stefanie, a Canyon del Oro High School grad. They have a 1-year-old daughter, Joelle.
The not-so-good: Brown was not drafted after his UA career and signed for a mere $1,000 bonus with the Kansas City Royals. Brown was out of pro baseball after two seasons in the low minor leagues.
But his perspective is powerful, something not to be diminished during a sensitive period when Lopez and his staff recruited future MLB outfielders Robert Refsnyder, Joey Rickard and Johnny Field after Brown spent a redshirt season at Arizona, effectively sentencing him to the bench for three more years.
He writes: "There has never been such a humiliating experience in my life than when I went to Arizona to play college baseball."
I absorbed Brown's book in about 90 minutes. Couldn't put it down. In an age when so many college athletes jump from school to school to chase a mostly impossible dream, Brown found his dream by working harder and refusing to quit.
Brown's mother, Kellie, who wrote the foreward for "Overcoming the Bench," put into words what the parents of every travel-ball athlete in America should read — adversity awaits.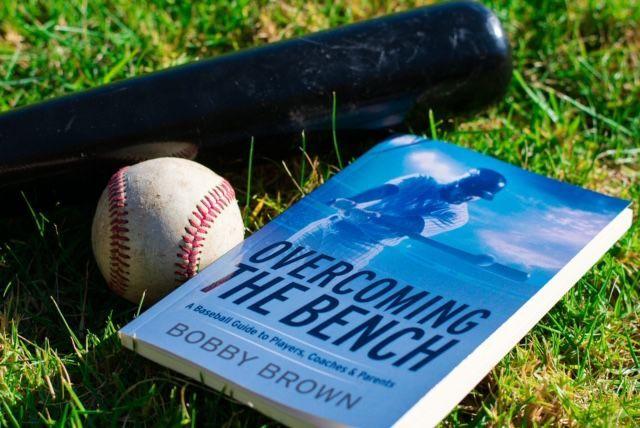 "You will refinance your house, put 350,000 miles on your SUV so you can hang on to the journey," she writes. "There is nothing to prepare you for this. Starting at age 11 or earlier, you will spend every other weekend out of town while your child balances sports and school."
She details the drama, the expense and the weeping. She writes that "life is not fair."
Kellie Brown and her husband, Bruce, estimate that Bobby played in about 1,500 baseball games before he enrolled at Arizona in the fall of 2007. And when Bobby played his last game, as Arizona beat South Carolina to win the 2012 NCAA championship in Omaha, Nebraska, Kellie and Bruce Brown watched from their living room in San Diego.
"We financially could not attend," she writes. "Just not a dime left in the coffers."
Yet it is a book about a ring, a girl and a happy ending.
Contact sports columnist Greg Hansen at 520-573-4362 or ghansen@tucson.com.
On Twitter: @ghansen711
Be the first to know
Get local news delivered to your inbox!