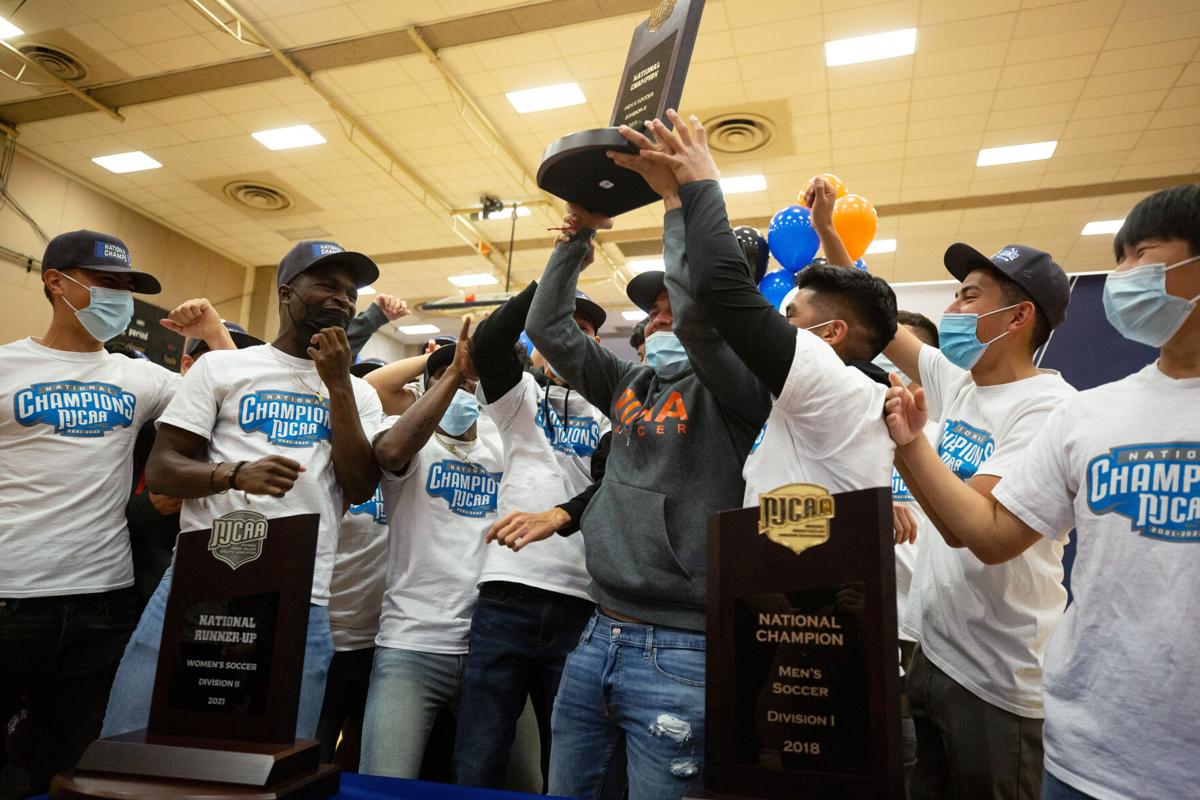 If he had enough free time, Dave Cosgrove could write a captivating book on the heartfelt topic: "How I Paid My Dues Before Winning the Big One."
Pima College's men's soccer coach was a young man on the Aztecs' powerhouse 1988 team that reached the NJCAA national finals only to lose in the final minutes. Eleven years later, this time as his alma mater's head coach, Cosgrove again reached the NJCAA finals, this time losing to Iowa's State Fair Community College.
It wasn't that the Aztecs were outmanned, it's that they were, shall we say, outwitted. State Fair's star player, later part of the United States men's national team, was subsequently declared ineligible when the NJCAA ruled he had been allowed to play only after an imposter took his GED eligibility test.
The NJCAA stripped SFCC of its championship, but Pima College remains the victim. The NJCAA still lists Pima College as the 1999 runner-up.
"It took me 30 years," Cosgrove said Monday evening, speaking loudly so he could be heard over the cacophony in the West Campus gymnasium, where 500 people gathered to celebrate perhaps the greatest day in the history of PCC sports.
"I'm glad I'm not a bitter man. It all worked out. This is a special day, one I'll never forget."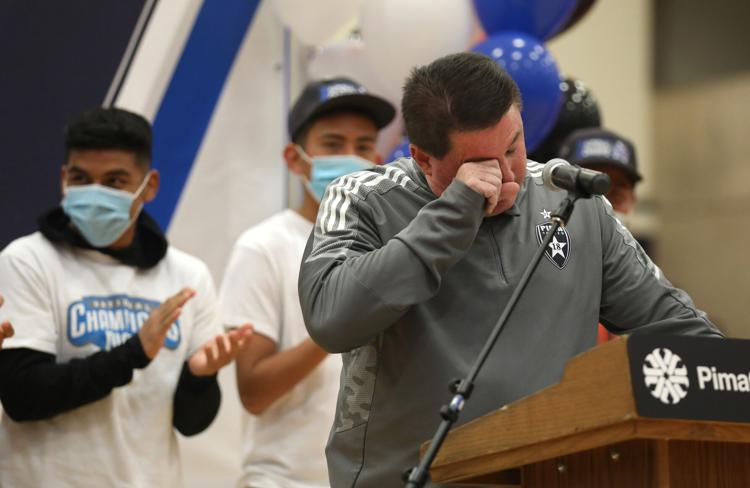 In 2018, Cosgrove's Aztecs broke through and won the Big One. National champs. In the coaching career of most people, that could never be one-upped or share a place in the heart.
But last Saturday in Wichita, Kansas, Cosgrove coached Pima College to its second NJCAA men's soccer championship on the same day the PCC women's team went to overtime before finishing No. 2 to Heartland (Kansas) Community College.
"That had never been done in the history of NJCAA soccer," PCC athletic director Jim Monaco said Monday. "No school had ever had a men's team and a women's team in the championship games in the same season. This is incredibly special."
Cosgrove has come to understand there is a two-way meaning of special. One was winning the second national championship. A second was watching coach Kendra Veliz's No. 2 finishers putting their disappointment aside, stand on the sideline and exhort the PCC men's team to its victory.
"My heart ached for (Veliz's) kids," said Cosgrove. "But the way they showed up to support us just overwhelmed me. It was one of the most inspirational things I've seen in my lifetime."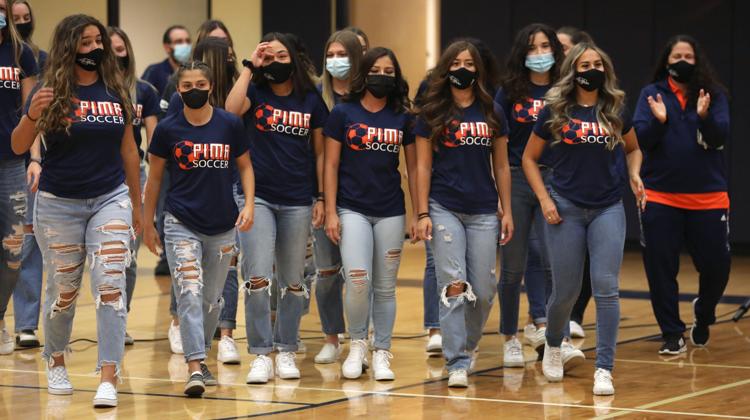 As soon as PCC standout Francisco Manzo, a sophomore from Salpointe Catholic High School, scored the game's deciding free kick, he bee-lined to the sideline and was engulfed by the PCC women's team. Both teams danced and laughed and celebrated together.
And that wasn't the end of the shared joy.
Cosgrove's son, Conner, a sophomore from Catalina Foothills High School, missed his final year of eligibility with a serious knee injury. Yet Conner accompanied his father and his teammates to Wichita last week and took part in the epic celebration after the Aztecs' stunning penalty-kicks victory over No, 1 Essex College of Maryland.
"When Conner hoisted the trophy, it was pretty emotional," his father says.
Dave Cosgrove has coached PCC to more than 400 soccer victories, which is No. 4 among active NJCAA coaches. He has already been inducted into the NJCAA Soccer Hall of Fame and along the way replaced rival and long-dominant Yavapai College — a seven-time NJCAA champion — as the standard of excellence in junior-college soccer west of the Mississippi.
Pima's soccer programs win without the inducements that those like Essex College and the other NJCAA soccer powers enjoy. They do not offer dormitories and free lodging to their athletes. They do not offer free meal plans.
"We do not have a big war chest," says Cosgrove.
It's remarkable that Veliz's women's team was able to play Kansas' Heartland Community College to overtime in the NJCAA finals. The Kansas team has 10 European players and eight from Texas. Veliz's 20-woman roster was an all-Southern Arizona squad.
"It was quite a journey," says Veliz, who won her 250th career game this season, the most among women's coaches in ACCAC history. Her four all-ACCAC players — Salpointe's Angelina Amparano, Sahuaro's Nayeli VIdal, Sabino's Kaitlyn Bassett and Sahuarita's Mari Acosta — are all local.
Cosgrove's leading player, Sam Loussou, the ACCAC player of the year, is from Rincon/University. Twenty of Pima's 25 players are from the greater Tucson area. Those familiar faces took down No. 1 Essex, whose roster included five players from Japan and another from Africa.
"When you win with local kids, it makes it that much more special," said Monaco. "That's the fabric of our school."
Veliz's journey to the NJCAA finals basically took 35 years. She was a high school all-star at Sahuaro, one of the elite players from the foundational Fort Lowell Sidewinders youth team that essentially kick-started women's soccer in Tucson. Two of her teammates, Erin Fahey and Kelly Walbert, became All-Americans and professional soccer players.
Veliz played four years at Boston College, returned home, got married and became PCC's women's soccer coach in 2002. She was the ACCAC coach of the year in her first season and has been so five times. Along the way she had two kids and overcame a frightening battle against breast cancer.
Last week in Kansas, her team was one play shy of a national championship. It promoted both tears of sadness and tears of joy, but, as Veliz said Monday, "more than anything, it was a special feeling and a bond among teammates that will never go away."
Photos: Pima soccer teams celebrate NJCAA championship victories
Pima Community College, soccer, 2021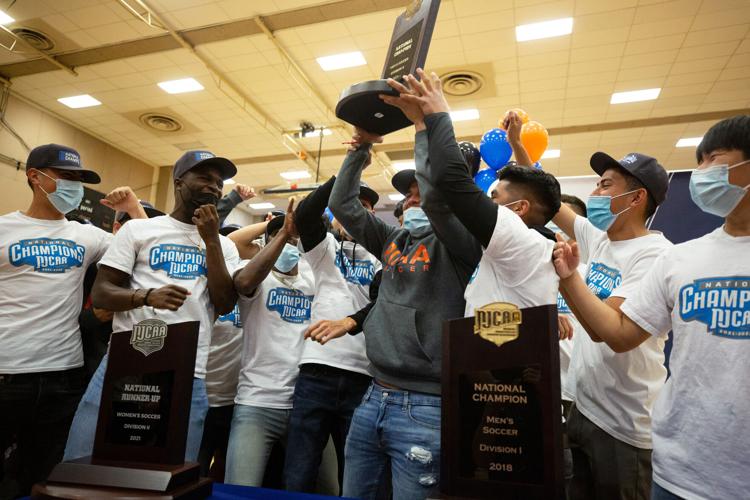 Pima Community College, soccer, 2021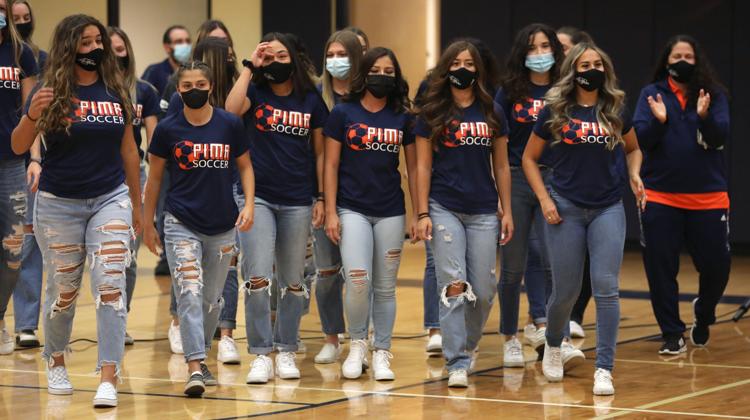 Pima Community College, soccer, 2021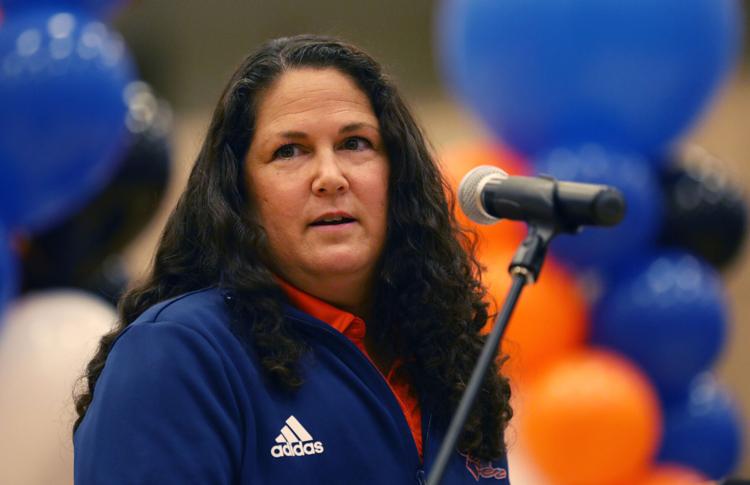 Pima Community College, soccer, 2021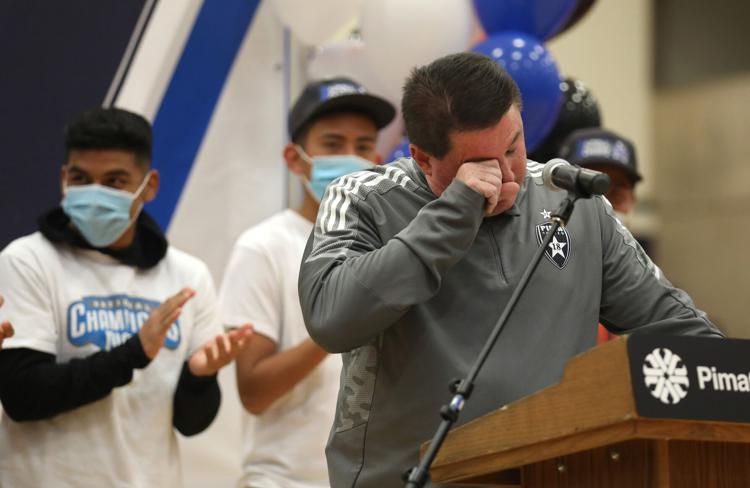 Pima Community College, soccer, 2021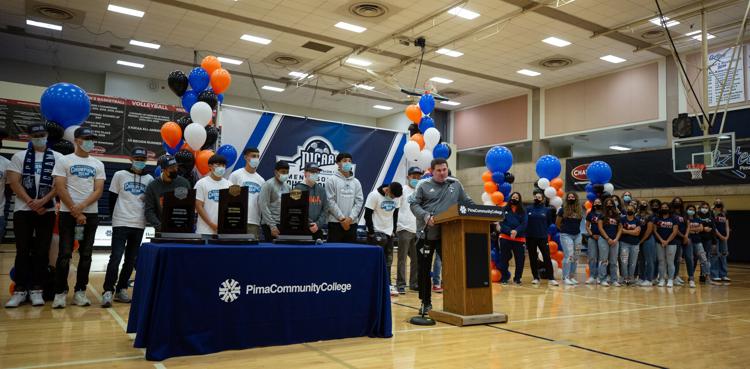 Pima Community College, soccer, 2021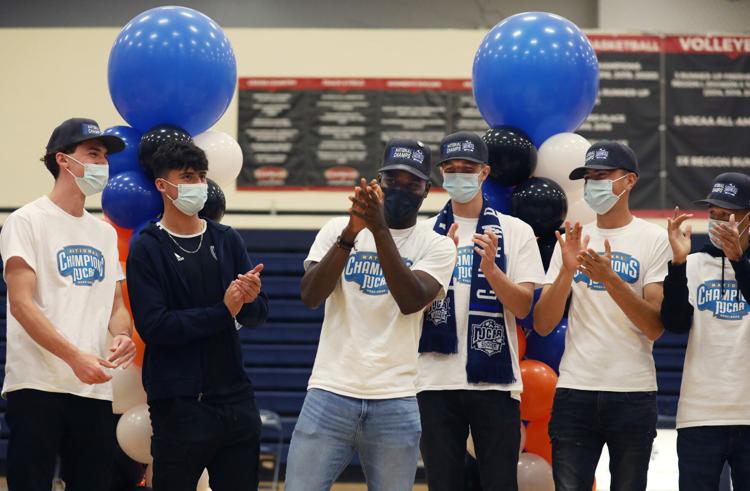 Pima Community College, soccer, 2021
Pima Community College, soccer, 2021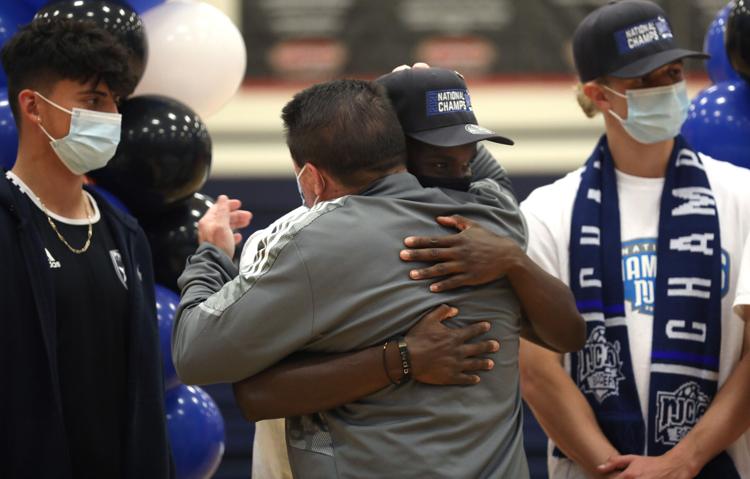 Contact sports columnist Greg Hansen at 520-573-4362 or ghansen@tucson.com. On Twitter: @ghansen711