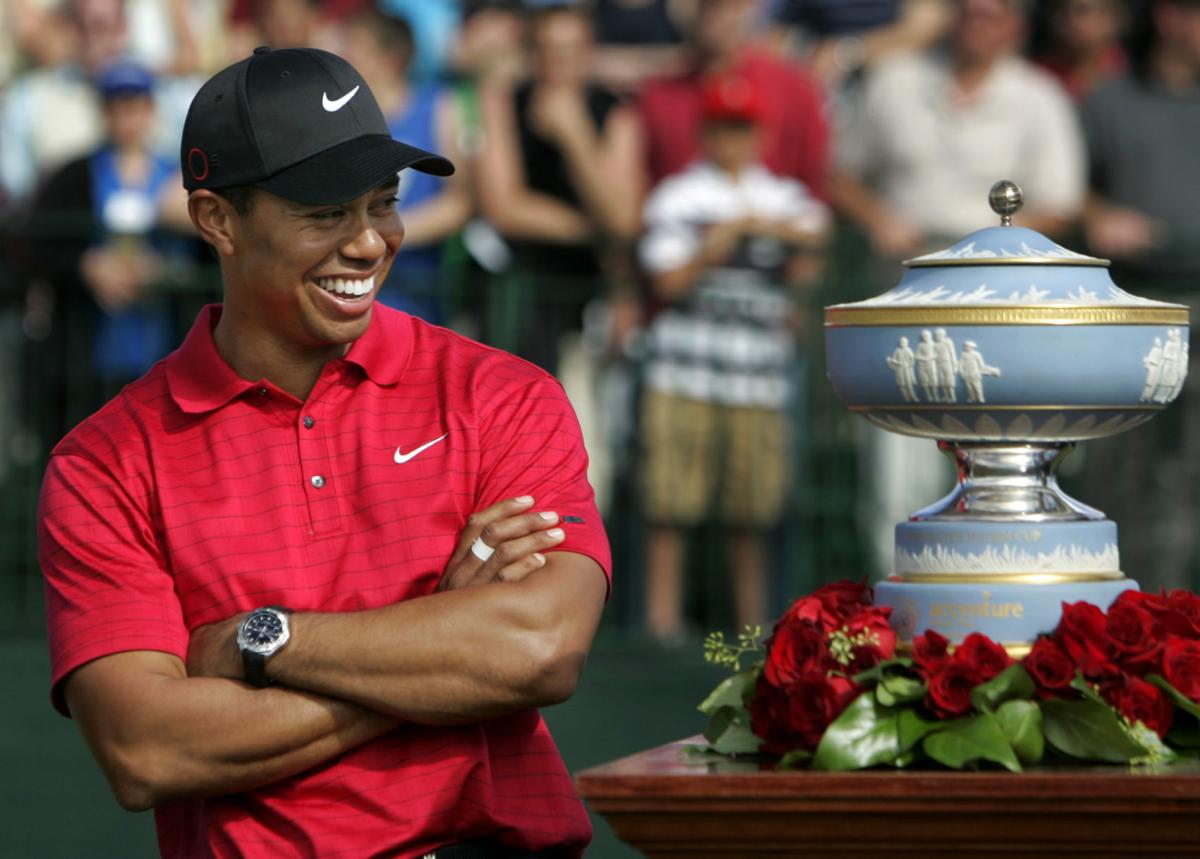 Over a century of Tucson sports, 1920-2020, "Arnie's Army" marched on Tucson fairways, Willie Mays hit home runs over the Hi Corbett Field fence and the world's two leading women's tennis players, Chris Evert and Martina Navratilova, played for the then-largest winner's prize in women's tennis history at a private club near the Rillito River.
Let's just say the century of Tucson sports had star power and then some.
No day of those 100 years surpasses the Saturday afternoon, March 10, 1951, when 15 future Hall of Fame baseball players, coaches and administrators drew a then-record crowd of 5,380 at Hi Corbett Field.
It was the first time the New York Yankees played a game in Arizona, and the mighty Yankees didn't disappoint as rookie Mickey Mantle had three hits in a 6-5 spring training-opening victory over the Cleveland Indians.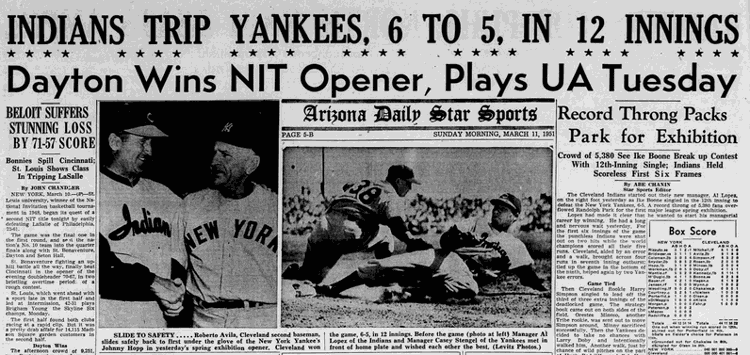 The Hall of Fame roll-call: Mantle, Yogi Berra, Whitey Ford, Johnny Mize, Casey Stengel, Bill Veeck, Hank Greenberg, Al Lopez, Bob Feller, Red Ruffing, Al Simmons, Larry Doby, Bob Lemon, Early Wynn and, of course, Joe DiMaggio, who lined out to shortstop in a pinch-hitting appearance.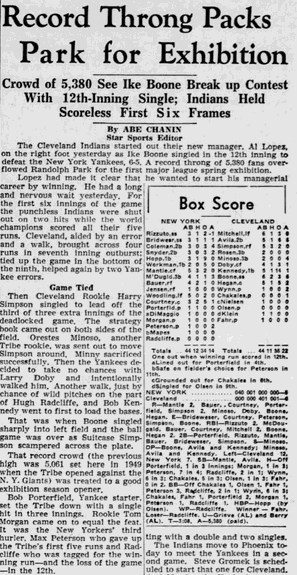 Today, in Part 7 of a 10-part series on 100 Years of Tucson Sports, decade by decade, we list the star-blessed out-of-towners, the coaches and athletes, who contributed to the at-times unforgettable series of athletic events played by Tucson teams from 1920-2020.
1920s coach: Howard Jones, USC football. The Trojans went 5-0 against Arizona in the '20s, dominating the not-ready-for-prime-time Wildcats by a combined score of 247-13. Jones became the West's foremost college football coach, a big name in any sense, previously part of a 28-0-2 period as a standout at Yale. At USC, Jones went 121-36-13 and laid the foundation for the Trojans' football glory.
1920s athlete: John Wayne, USC football. When Arizona played at USC in 1925, losing 29-0, freshman John Wayne — yes, that John Wayne — was on USC's team. Alas, neither the Star nor the Los Angeles Times mentions Wayne's name in game reports. That was 46 years before his Hollywood mega-hit "Big Jake."
1930s coach: Amos Alonzo Stagg, Pacific football. A foundational coach in college football, Stagg coached 43 years at the University of Chicago before moving to Stockton, California, to coach UOP. He was 77 when Pacific lost at Arizona Stadium, 12-7, in 1939.
1930s athlete: Hank Luisetti, Stanford basketball. A three-time All-American and nation's leading scorer, Luisetti was considered by many the nation's greatest basketball player when he led Stanford to a 44-28 victory over Arizona at Bear Down Gym in 1937. Luisetti was given credit for changing the style of play in basketball, "inventing" the jump shot.
(Second opinion: I grew up next door to Conley Watts and his family in Logan, Utah, in the 1950s and 1960s. Con Watts is in the Utah Sports Hall of Fame for his basketball skills at Utah State in 1933 and 1934. He often told me that he, not Luisetti, was the first to shoot a jump shot in college basketball, but that Utah State didn't get national attention so Luisetti got the credit. Watts' three sons — Steve, Joe and Gary — all played basketball at Utah State. They could consistently bury a 3-pointer long before there was a 3-point line.)
1940s coach: Frank Leahy, Notre Dame football. Arizona opened the 1941 football season at No. 3 Notre Dame, losing 41-7. Leahy guided the Irish to an 8-0-1 record and was 107-13-9 in his coaching career at Notre Dame and Boston College.
1940s athletes: Rogers Hornsby and Tris Speaker. The Baseball Hall of Famers wore Cleveland Indians uniforms for the team's inaugural spring training season in Tucson, 1947. Hornsby was a special batting instructor; Speaker was hired as an ambassador. A photo in the Feb. 20, 1947 Star shows the Hall of Famers side by side. Big time.
1950s coach: Clair Bee, Long Island basketball. The first game played on a national stage at Bear Down Gym, in January 1951, involved No. 1 LIU and Arizona. The Wildcats were working on what would be an 81-game home winning streak and stunned the Blackbirds, 62-61. Bee was 360-80 in his LIU career, winning the 1939 national title.
1950s athlete: Sam Snead, golf. When Snead showed up at the 1950 Tucson Open at El Rio Golf Course, he was the defending Masters and U.S. Open champion and the No. 1 money winner of 1950. He played in 11 Tucson Opens through the years but his best finish was No. 2 in 1950, a day that a then-record crowd of 8,150 showed up at El Rio primarily to follow "Slammin' Sammy," who finished second to Chandler Harper.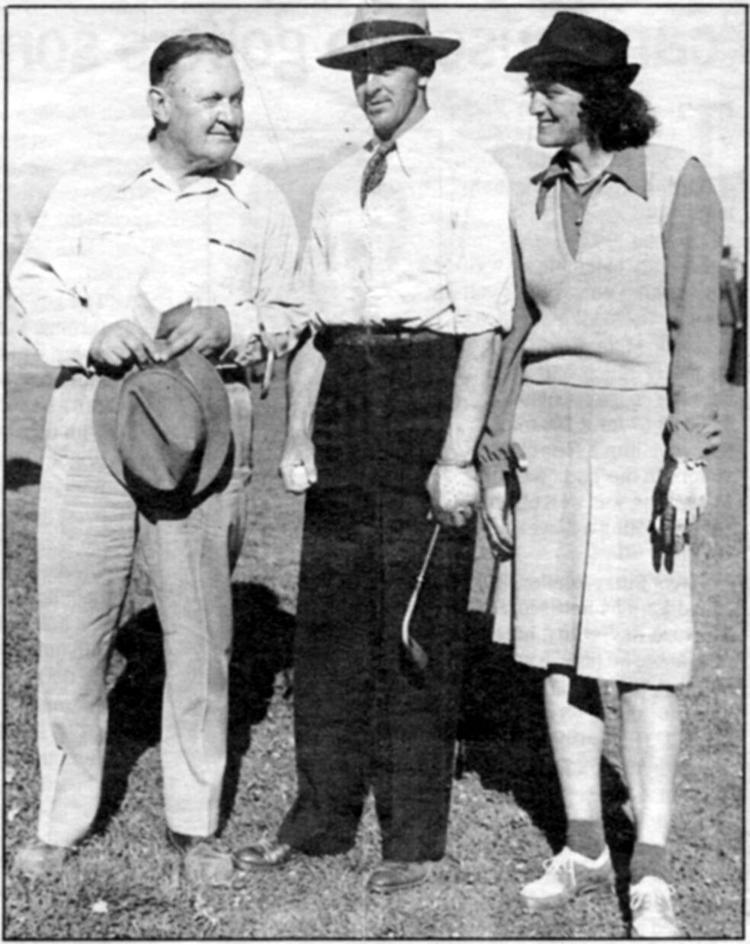 1960s coach: Woody Hayes, Ohio State football. Arizona boldly scheduled its 1967 season football opener at Ohio State, and — having planted a spy to watch Buckeye practices from a nearby third-story vantage point — had a good read on Hayes' strategy. A 3-6-1 UA team stunned the Buckeyes 14-7. OSU finished a mere 6-3. It wasn't until a year later that Hayes guided the Buckeyes to six Rose Bowl appearances between 1968-75 and became a coaching legend.
1960s athletes: USC's relay team. Perhaps the greatest track relay team ever to step on the field in Tucson, USC's 1966 4x100 relay group of O.J. Simpson, future world record hurdler Earl McCullouch, Olympic medalist Lennox Miller and Fred Kuller, helped the defending NCAA champions crush Arizona 98-45 in a dual meet at Arizona Stadium in 1966. Miller won the 100-yard dash at 9.8 seconds that night, edging Simpson. The 1968 Heisman Trophy winner was clocked in 9.9 seconds in the rain.
1970s coach: John Wooden, UCLA basketball. A year before he retired, Wooden made his Tucson coaching debut, guiding the Bruins to a memorable 111-100, triple-overtime victory over Dayton in the first round of the 1974 NCAA Tournament at McKale Center. Two days later, the Bruins advanced to the Sweet 16 by crushing USF, 83-60. UCLA's best player? Bill Walton, who had a 27-19 double-double in the stirring victory over Dayton.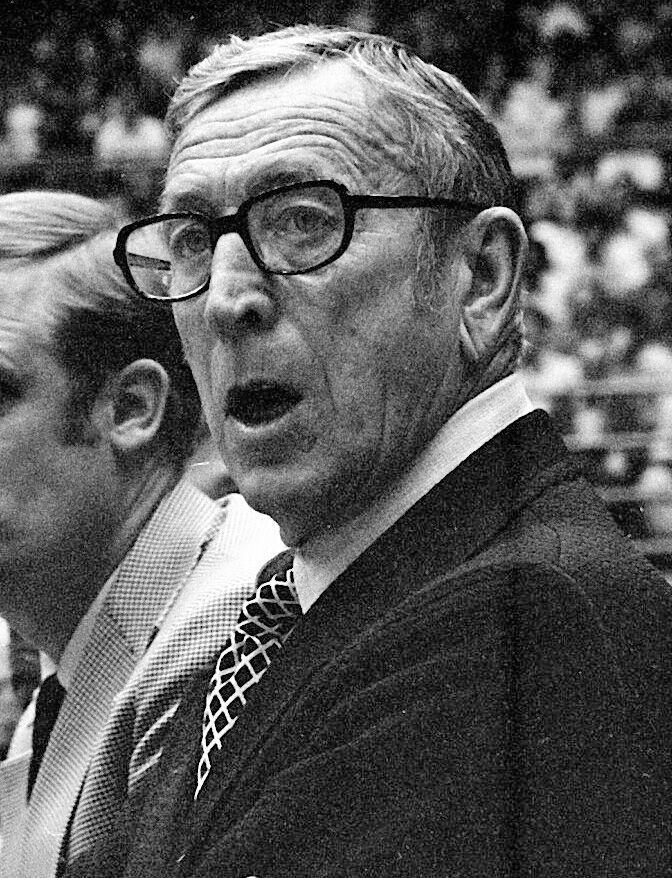 1970s athletes: Chris Evert and Martina Navratilova. The Tucson Conquistadores promoted a women's pro tennis L'eggs championship in April 1977 at the Tucson Racquet Club. They squeezed 6,100 fans onto the property in the Sunday afternoon finals between world No, 1 Evert and No. 2 Navratilova. Evert won 6-3, 7-6 and was paid $50,000, then the largest check in women's tennis history.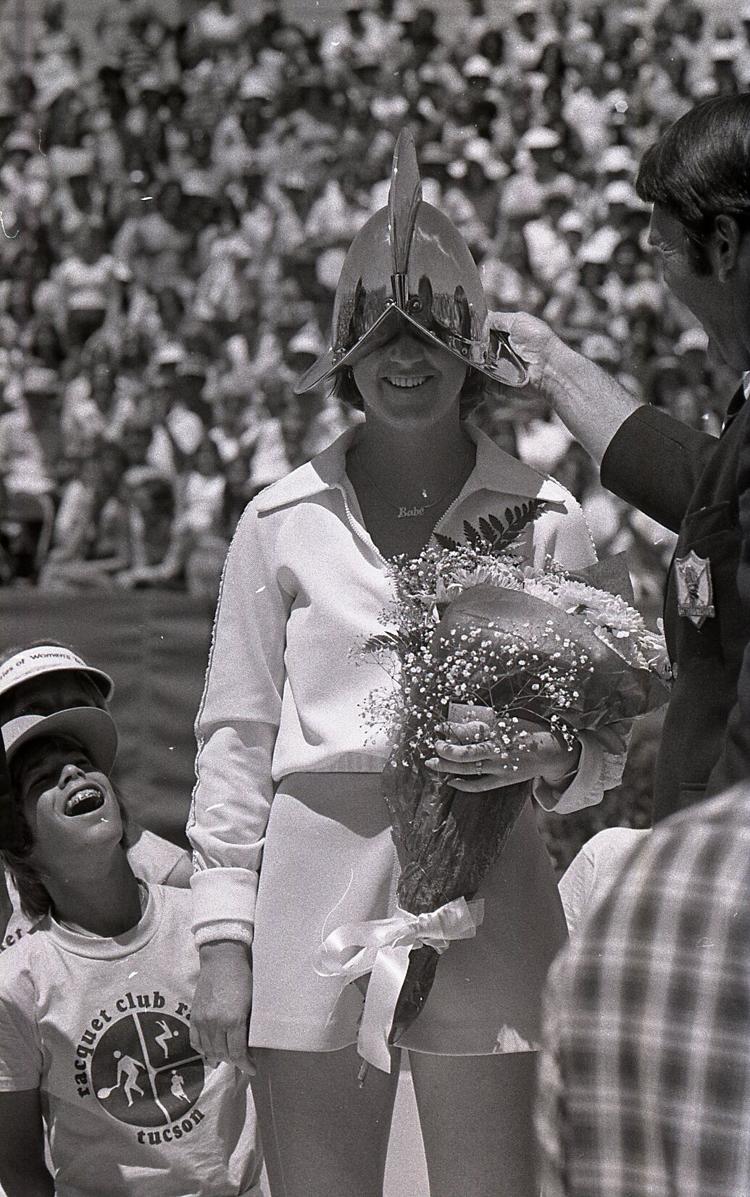 1980s coach: Mike Krzyzewski, Duke basketball. "Coach K" made his McKale Center debut on Dec. 30, 1988, in the finals of the Fiesta Bowl Classic against No. 1 Arizona. The Wildcats won a classic, 91-85, but it was the Blue Devils, not Arizona, that reached the 1989 Final Four.
1980s athletes: Randy Johnson and Mark McGwire, USC baseball. Unknown to most in Tucson, USC showed up for a March 1983 baseball series at Sancet/Kindall Field with future Hall of Famer Johnson and one-time MLB home run king McGwire on the roster. Both were freshmen; McGwire hit two home runs, a double and went 7 for 13 over the weekend. Johnson's only pitching appearance, as a closer, was a success, shutting down Arizona in 1ª innings.
1990s coach: Leo Durocher. One of my favorite Tucson sports stories came in March 1990. I was standing by the batting cage as the Cleveland Indians were taking batting practice at Hi Corbett Field. A man touched my elbow and said, "Hi, I'm Leo Durocher." I almost fainted. The former manager of famous Dodgers and Giants teams chatted for 15 or 20 minutes. At one point, he said, randomly, the thing he "most regretted" in his life was "taking the Lord's name in vain so often." Durocher died a year later, at 86, three years before his induction into the Hall of Fame.
1990s athlete: Shaquille O'Neal, LSU basketball. Arizona played a home-and-home series with LSU in December of 1990 and 1991. Shaq overpowered Arizona in Louisiana, with a 29-point, 14-rebound, six-block performance, and LSU won 92-82. A year later at McKale, Shaq had "referee trouble," fouling out in 24 minutes as Arizona won 87-67.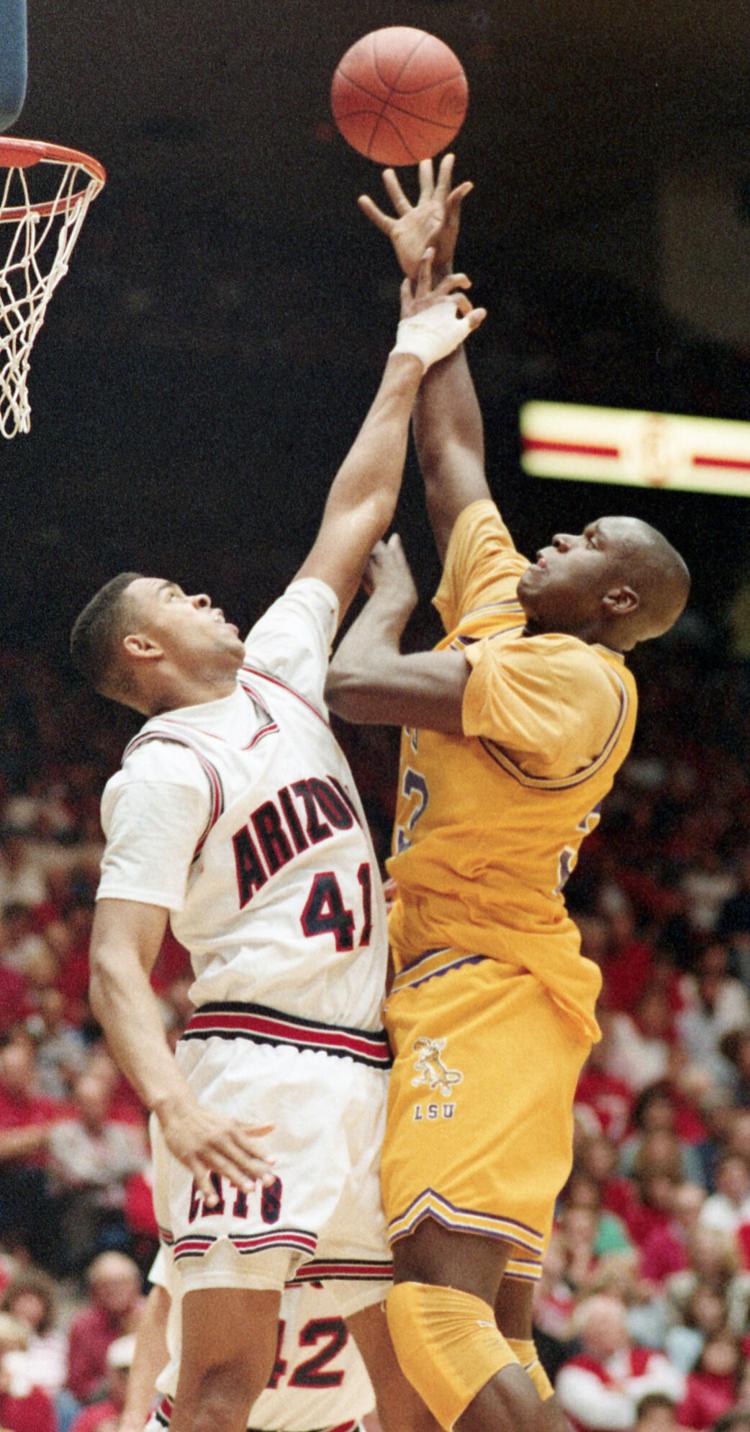 2000s coach: Pat Casey, Oregon State baseball. In a baseball-strong conference featuring former NCAA champions Arizona, ASU, UCLA, Stanford and USC, long-struggling Oregon State won back-to-back 2006 and 2007 College World Series championships behind Casey, who coached his last game at the 2018 CWS finals, winning it and his 900th career game simultaneously.
2000s athlete: Tiger Woods. His victory at the 2008 WGC-Accenture Match Play Championship at Dove Mountain was one for the ages: He trailed J.B. Holmes by three holes through 13 in a first-round match, and then went birdie, birdie, birdie, eagle to being his sweep of five straight victories.
2010s athlete: Sabrina Ionescu, Oregon women's basketball The Ducks became a national power as Ionescu emerged as the NCAA's top women's basketball player. The Ducks went 10-0 against Arizona the last four seasons as Ionescu had three triple-doubles and averaged 18.9 points, 8.4 assists and 9.3 rebounds in the four-year sweep of Arizona.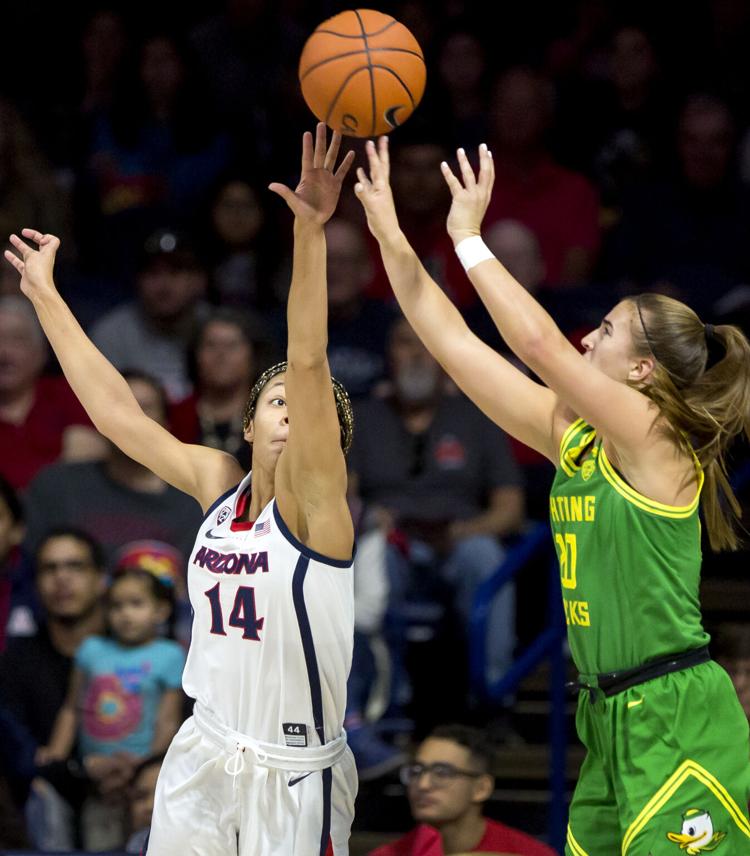 2010s coach: Tara VanDerveer, Stanford women's basketball. In the decade, VanDerveer was 20-2 against Arizona, reaching five Final Fours, winning her 900th game at Stanford and 500th Pac-12 game and possibly becoming the most successful coach, any sport, in league history.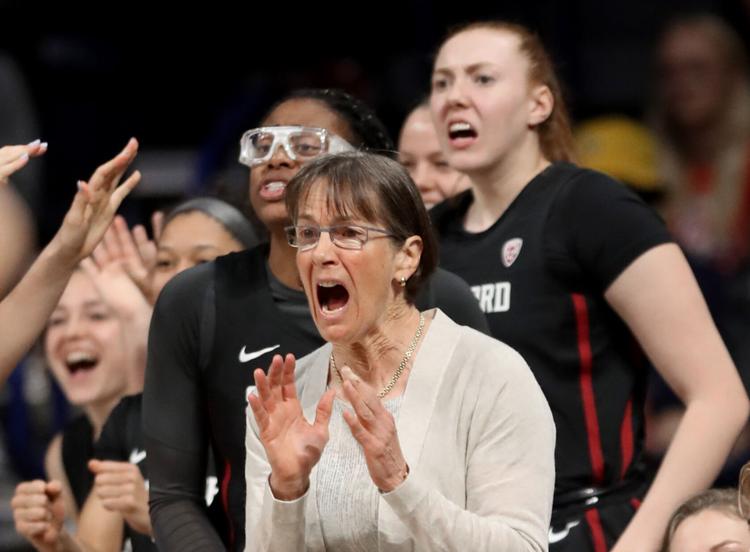 Be the first to know
Get local news delivered to your inbox!