Before every football game at Arizona Stadium, I focus my binoculars to study the civilians granted permission to stand near the Wildcat bench. There is usually a common denominator.
There's Jim Click with Armando Rios.
There's Ricky Hunley with Armando Rios.
There's Humberto Lopez with Armando Rios.
There's Tucson restaurateur Kwang C. An with Armando Rios.
Whenever there was some organizational shift in the UA football program, I'd call Armando Rios. Three years ago, I was told former Arizona defensive coordinator Duane Akina was interested in the job left vacant by Rich Rodriguez. I called Rios.
"Duane's meeting with Dave Heeke today at a hotel near the Phoenix airport," Rios accurately said. "But it's probably a token interview; he won't get the job."
A day before Dick Tomey died in April 2019, Rios phoned. His voice broke. "Dick's dying," he said. "I owe so much to him."
When the Sands Club at the Lowell-Stevens Football Facility opened to the public a few weeks ago, Rios was one of those to attend. He always seemed to be at the center of a big event in Tucson — sports, business, fundraising, politics, you name it.
It was that night that Rios, who was only 52, collapsed on the floor of the Sands Club. He survived that heart event but, sadly, died at his home Tuesday night.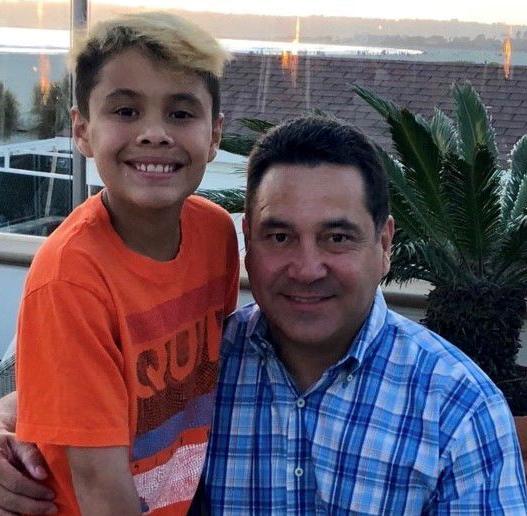 To say he'll be missed in this community is a vast understatement.
"He seemed to know everybody," says Lisa Bravo, who was Tomey's secretary when Rios, a walk-on, worked his way onto the roster in 1988 after leaving Fort Lewis College's football program in Colorado. "He had so many friends. He loved Tucson and being part of what made it tick."
In the fall of 1985, Rios — a 5-foot-7-inch running back at Tucson High — was voted to the all-city football team. He took his place for the Star's customary team photo near Stanford-bound Jon Volpe and USC signee Marion Bates, both running backs with much higher profiles than Rios, who grew up in a single-parent home in the Jollyville section of Tucson near Grant and Silverbell roads.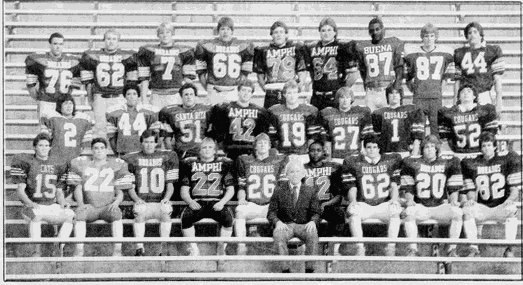 How he made the all-city team with Volpe and Bates is one of the great upsets in Tucson sports history.
"Armando was quick — really quick," his Tucson High coach Todd Mayfield says now. "He was a really good player. He had a lot of street smart in him."
In a game against Amphi in 1985, Rios made eight tackles, recovered a fumble and intercepted a pass. He also was Tucson High's leading ball-carrier that night. Whatever his dimensions, he could play.
Rios' football career ended when he injured his neck in an automobile wreck in the late '80s. Tomey, who became something of a surrogate father to many of his players, liked what he saw in the young man.
Tomey created a job for Rios, helping Bravo in the football office, helping with recruiting research, building a network of contacts that lasted for a lifetime.
When Rios left the UA, Tucson attorney Burt Kinerk found a place for Rios in Kinerk's growing role as an agent/advisor/friend for Arizona's NFL-bound players such as Byron Evans, Michael Bates and Tedy Bruschi.
"Armando was a go-getter," Kinerk said this week. "He was very helpful."
Before leaving Tucson High, Rios was selected the Student of the Year by the Optimist Club of Tucson, earning a $1,000 scholarship from the UA Hispanic Alumni Association
After separating from Kinerk and the business of serving former UA athletes, Rios worked for Click and Lopez, doing philanthropic work for the prominent Tucson businessmen. Rios became president of the Boys and Girls Clubs of Tucson. Most of his work was done at the Steve Daru Clubhouse near the El Rio Golf Course, where Rios had grown up, spending his idle time playing basketball, boxing and keeping out of trouble.
His attachment to UA sports began in the early '80s, when Arizona's All-Pac-10 safety Al "Bubba" Gross got involved with the Boys Club and became Rios' Big Brother. That led to lifetime friendships with Arizona football players Randy Robbins and Ricky and Lamonte Hunley, all future NFL players.
Ultimately, it led Rios back home, back to the Boys Club, back to helping economically and socially disadvantaged youths from his old Jollyville neighborhood.
A few years ago, I joined Rios for a round of golf at The Gallery Golf Club. He talked about playing Little League baseball with Sean Elliott.
"Sean Elliott was a baseball player?" I asked.
"We were on the Western Little League All-Star team together," he said.
I laughed. No way. Rios nodded his head and didn't say anything else.
A few days later, Rios emailed me a photo of the 1980 Western Little League All-Star team. Sure enough, the tallest guy on the team, Sean Elliott, Arizona's future NCAA basketball Player of the Year, stood in the back row in his baseball uniform.
And sitting a row in front of him was Armando Rios.
Contact sports columnist Greg Hansen at 520-573-4362 or
On Twitter: @ghansen711.