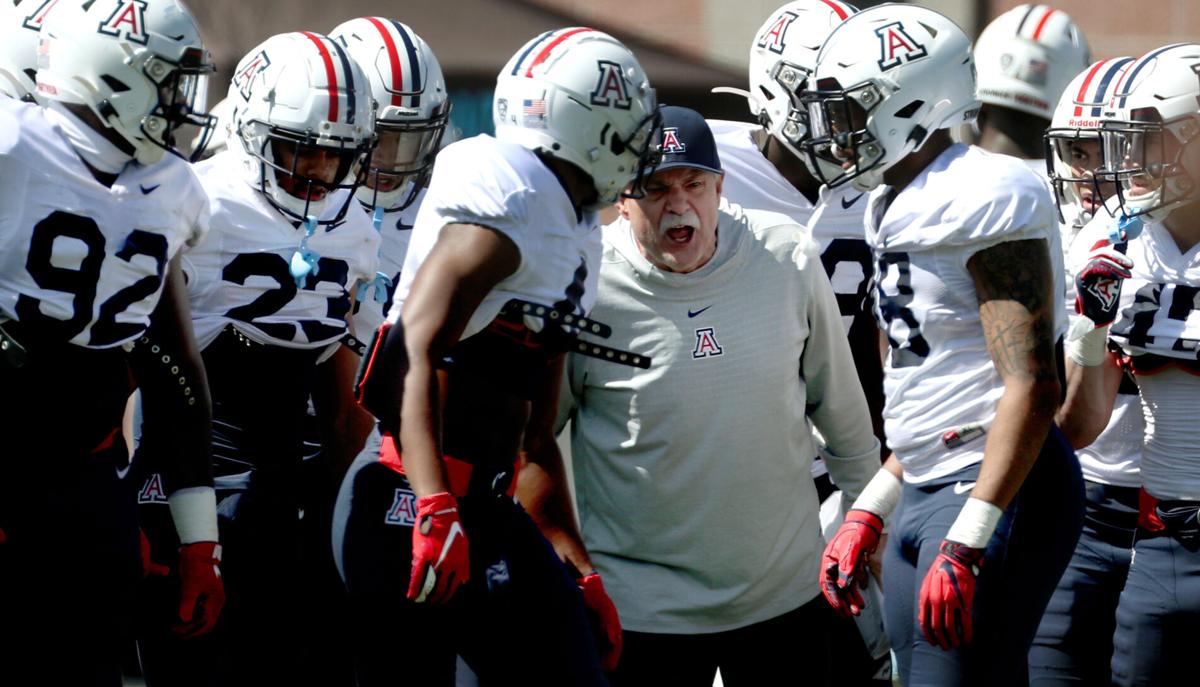 Don Brown has seen fire and he's seen rain. He's seen pieces of his football teams in wreckage.
Before Brown became Arizona's defensive coordinator — before he became part of the UA's record 16-game losing streak — he was part of a 16-game losing streak at Northeastern. How's that for understanding the path that his cobbled together Wildcat defense now walks?
Now, 21 years after he was hired as Northeastern's head coach in suburban Boston, Brown has no difficulty recalling the disorder.
"The group I took over had gone 2-9, 2-9 and 2-9," he said Tuesday. "We went 4-7, 5-6 and 10-3, so it's probably comparable (to the current situation at Arizona)."
Northeastern had been so bad that it lost 77-0 to UMass the year before Brown was hired. Does that sound familiar? If you drive Interstate 10 to Phoenix, you may be distracted by a large maroon and gold billboard with an oversized "70-7" score of last year's Territorial Cup.
If you coach college football as long as Brown has (he began in 1982 at Dartmouth), you're familiar with the fire and rain routine. You are never truly buried and you are never fully out of harm's way, even if you are Nick Saban.
In 2002, Brown's Northeastern Huskies faced the formidable challenge of playing at New Hampshire, one of America's most successful D-II football programs — a challenge made more difficult because New Hampshire employed one of the game's offensive innovators, a young coach named Chip Kelly.
New Hampshire was 16-0 against Northeastern. "There was a lot of talk about that 16-year streak," Brown told the Boston Globe.
Yet Northeastern not only ended the streak, it rolled, winning 42-17. For at least one season, Kelly's spread offense — much of which he learned while studying Clemson offensive coordinator Rich Rodriguez's new-age offense in 1999 — had been solved by Don Brown, whose reputation as a defensive guru began to spread throughout New England.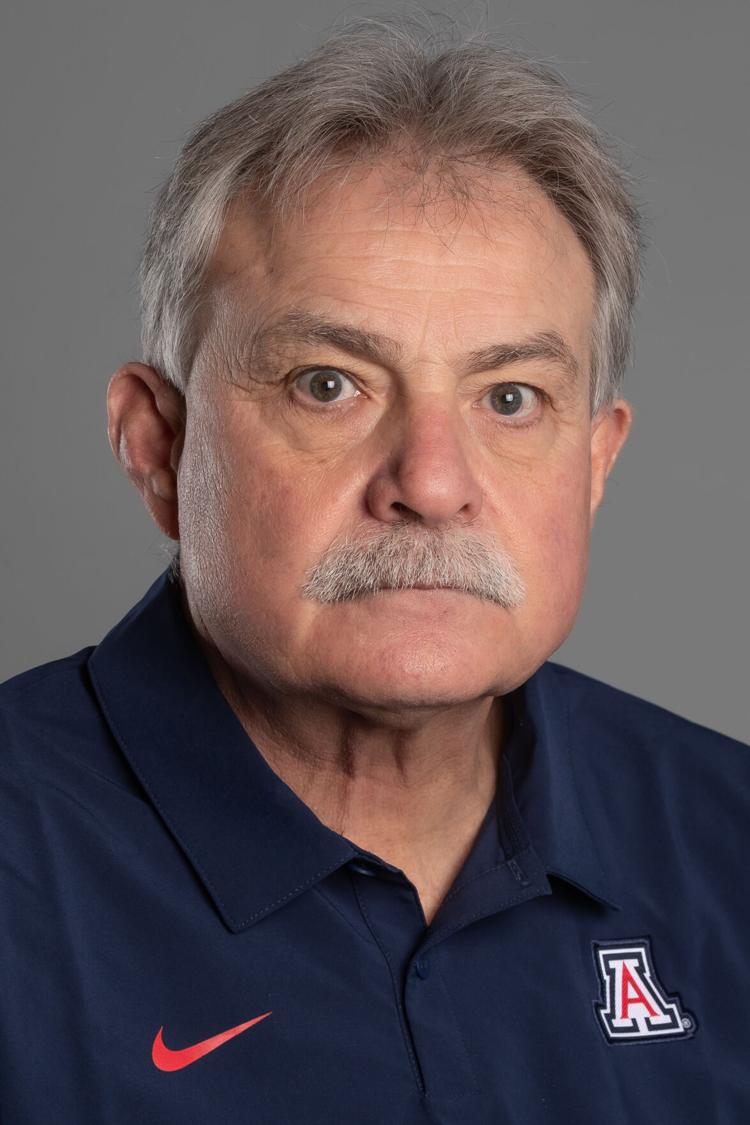 On Saturday, Brown and Kelly will meet again, this time almost 3,000 miles from that 0-16 streak-breaking triumph at New Hampshire's Wildcat Stadium (yes, Wildcat Stadium).
"It's funny, I was thinking about that the other day," Brown says now. "We had seven or eight battles with Chip."
Actually, Brown and Kelly split their six long-ago games, each winning three. Life soon changed for both men. Kelly was hired to be Oregon's offensive coordinator in 2007, at which his spread offense became as admired and produciive as it was feared.
After Brown rose to success at Northeastern, he was poached by nearby UMass, which had won the 1998 D-II national championship. That promotion was accompanied by perhaps the most unpleasant encounter of Brown's 40 years in coaching.
Northeastern was so miffed that Brown moved to a rival school that it went to court in attempt to keep him. The small print in his contract said that he must get written consent to interview for another job. The long-suffering football program at Northeastern — it would shut down entirely in 2009 — would not give Brown permission to talk to UMass.
Brown took the job anyway.
Ultimately, a judge ruled in Northeastern's favor. It suspended Brown from coaching the first three games of the 2004 season at UMass, and fined him $150,000. It also ruled that he must deliver a public apology to Northeastern and its fans.
Brown's debut at UMass attracted national attention, although the move soon paid off.
His UMass teams went 43-19, including a run to the 2006 D-II championship game. He also added to his success against Chip Kelly, winning three of four games before Kelly was "discovered" by Oregon.
Now they meet again Saturday night at Arizona Stadium. Time has touched both men in different ways.
Kelly jumped from Oregon to the NFL and was twice fired in four years. His return to the Pac-12 has been underwhelming; Kelly is 13-23 at UCLA.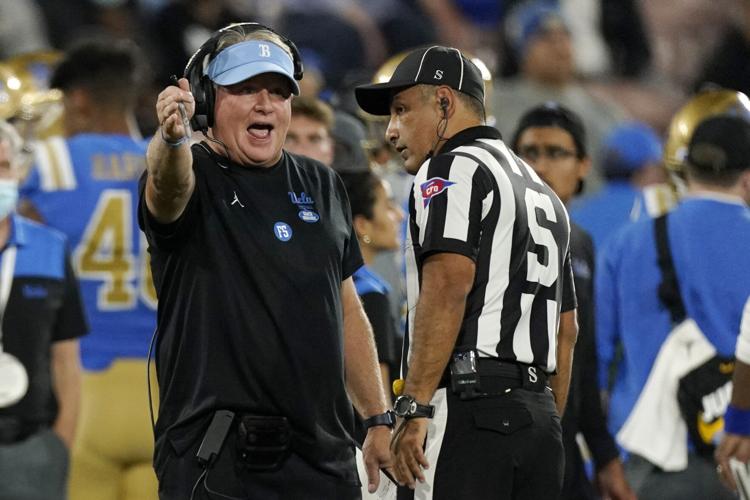 Brown left UMass in 2009, becoming defensive coordinator at four schools — Maryland, Boston College, UConn and Michigan — in 12 seasons. He has kept his eye on Kelly, and although every team in college football long ago developed a defensive package against the spread offense, Brown speaks of Kelly with respect.
"He was a big up-tempo guy, really fast, no huddle," Brown said Tuesday. "I think offenses have since transitioned. I think Chip's M.O. has changed to some degree. He's a very good football coach and gets the most out of his players, and that's what you're searching for."
No defensive coach in college football is searching more than Don Brown. When you're coaching a team on a 16-game losing streak, the longest active streak in FBS, your past success is easily forgotten.
The edge Brown has is twofold. One, he's already broken a 16-game losing streak in his career. Two, in 2014, he engineered one of the most remarkable defensive reconstruction jobs in college football history.
"When I went to Boston College (in 2013), we were ranked No. 128 in total defense," Brown says now. "Two years later, we were No. 1."
Arizona ranked No. 116 last year but has now climbed to No 63. It's a promising step in the right direction.
Don Brown vs. Chip Kelly, Act 7, won't attract much national attention Saturday night. But in Tucson and Los Angeles it might be seen as a indicator where each program is headed.
Contact sports columnist Greg Hansen at 520-573-4362 or ghansen@tucson.com. On Twitter: @ghansen711