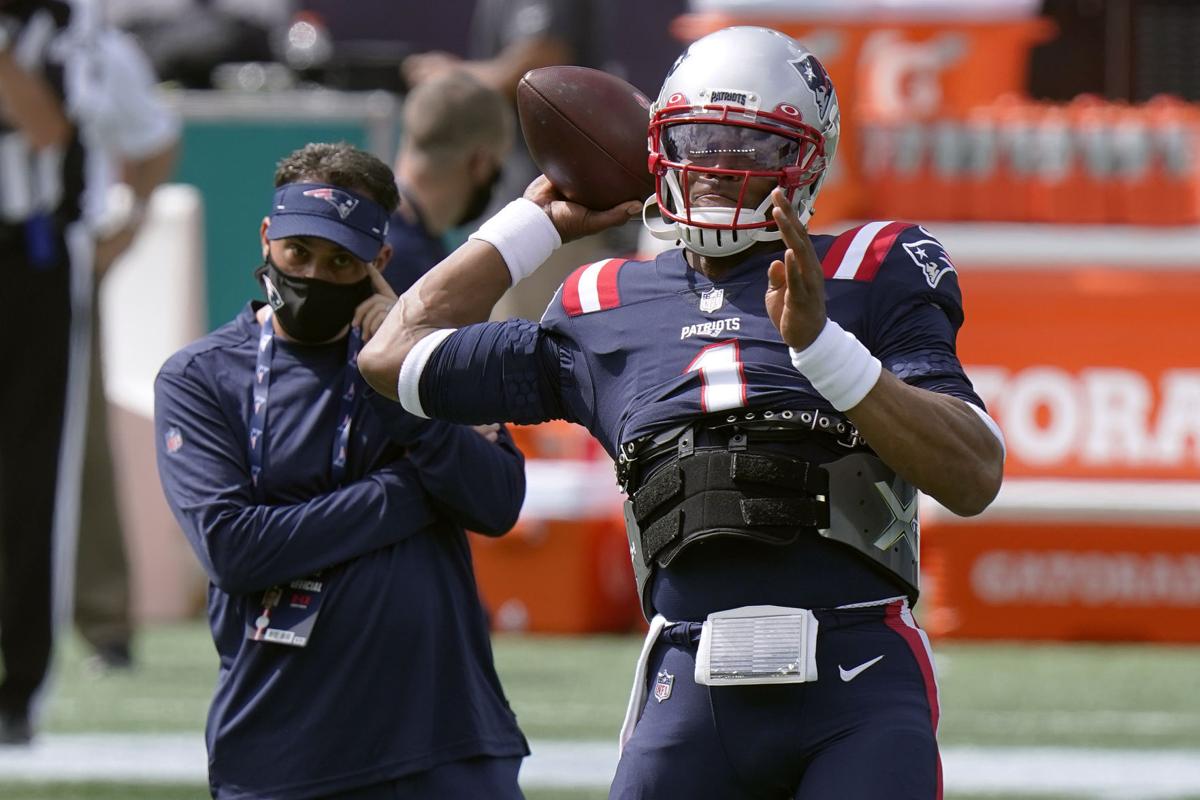 During what came off as a rambling Lifetime Achievement Award speech, Jedd Fisch dropped more names than a "SportsCenter" anchor: Pete Carroll. Jim Harbaugh. Steve Spurrier. Bill Belichick. Dom Capers, Mike Shanahan.
All former bosses from the School of Jedd Fisch.
Fisch is what those in the football industry refer to as "bouncers," a man who has been employed by 13 football teams since 2000. He explained such bouncing as "my multiple but purposeful moves."
On Wednesday, Fisch began working in Tucson, job No. 14, although technically he participated in separate Zoom conferences with current and former UA football players, local and national reporters and donors from his compound near Foxborough, Massachusetts.
He even appeared in a video with his wife and children standing outside the icy New England Patriots headquarters.
I was waiting for the domineering Bill Belichick to step into the picture and say, "Dammit, Jedd, get back in here and get to work."
No, Fisch isn't working for football's most successful franchise any longer. He's working for Arizona president Robert C. Robbins, who, in the middle of a global pandemic, found time to steer the selection of another Wildcats football coach.
Fisch has no clue how difficult his new job is going to be.
In a football perspective, he has been working on Easy Street, letting Carroll work the waiver wire for the Seattle Seahawks and Harbaugh pull the strings of Michigan's mighty recruiting network.
Arizona lost its last football game 70-7. It has lost a school-record 12 straight games. Its roster has been further diminished by those rushing to the NCAA's transfer process.
Given the lack of talent and depth on Arizona's roster, Fisch would probably be considered for the Pac-12 Coach of the Year if he can win two conference games next season.
Fortunately, in a separate interview with Star reporters Wednesday afternoon, Fisch said that he is not one to "sugarcoat" things. He'll soon discover that Arizona doesn't have any sugar.
Fisch will turn 45 in May. He is, by reputation, a kisser-upper, a hard worker who knows where his so-called bread is buttered. He got Robbins on his side, which, in past transactions, proved financially beneficial for Kevin Sumlin, but almost no one else.
Fisch is a man who has never been a head coach but a devoted assistant coach who can put together a wonderful PowerPoint presentation and break down game film with any coach on the planet.
He's not an "on-the-field coach" or player developer as much as he is a film-room guy, a game-planner. There's no mystery why NFL teams keep hiring him. He's got something of a photographic memory — plays, players, schemes, formations — which makes him a walking MacBook Pro.
On Wednesday, a former UCLA assistant coach told me that Fisch is "a good guy, a nice guy. But he's never done anything like try to rebuild a football team."
Robbins and athletic director Dave Heeke passed on the guy who has proven he can rebuild a football team, Brent Brennan, a man who orchestrated San Jose State's climb from 2-11 and 1-11 to this year's 7-0 and the 19th spot in the AP poll.
Five days earlier, Heeke spent 45 minutes in a Zoom conference declaring his search for a football coach would be someone "who embodies the incredible Bear Down spirit, someone passionate about this job, this school, this community and this state."
He insisted the new coach have Wildcat blood, using words like "DNA" and "bones." But within a few days, Heeke forgot all about toughness, grit and Dick Tomey bloodlines. Instead, his name is on the five-year contract of a job-hopper who couldn't tell you if the Cactus Comet was a prickly plant or something in the sky.
"He's the right man at the right time," said Heeke, who uttered almost exactly those same words when Robbins steered him into hiring Sumlin from three years ago.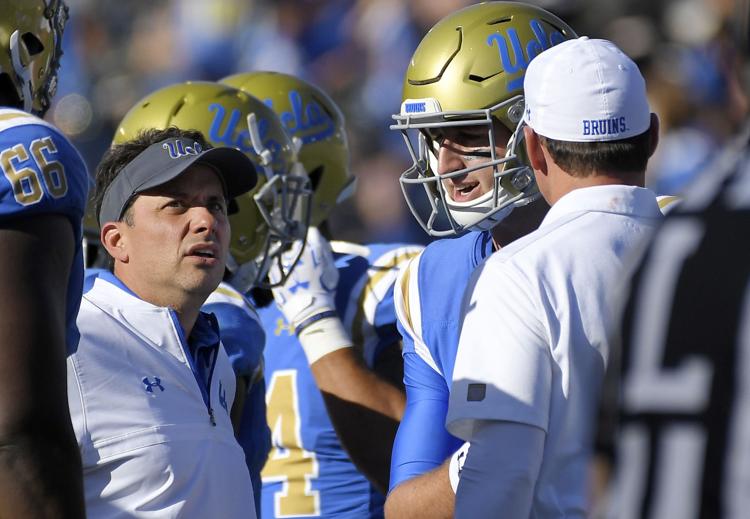 This was not Heeke's finest hour. Social media posts and an inbox overflowing with unhappiness were unkind to the search process and to the hiring of a stranger from Boston. Before Fisch participated in Wednesday's Zoom conference with ex-Wildcat football players, 1989-92 Arizona tight end Barry Julian told me "this is a travesty. … We feel that we've been lied to as a group."
Indeed, Wednesday turned into something out of a "Seinfeld" episode, "Festivus for the Rest of Us" — a day the sitcom characters aired yearly grievances. Ironically, according to "Seinfield," Festivus is celebrated on Dec. 23, the day Arizona didn't hire Brennan or Joe Salave'a or David Fipp or someone with Wildcat bones.
But nobody's laughing. Did Arizona get any closer to winning football by hiring Jedd Fisch?
We probably won't know until 2024 or later.
Fisch's 20-minute session with the ex-players was not contentious. Only five players were given time to ask questions, and those men — John Fina, Brandon Sanders, Aaron Higginbotham, Joe Tafoya and Darrell Brooks — all expressed hope rather than dismay.
"We hope you'll embrace our group," said Fina, a Salpointe Catholic High School grad who played 11 NFL seasons. "We hope you'll engage the community."
In most college football precincts, you don't need to ask those questions. But Sumlin and his predecessor Rich Rodriguez were strangers, isolated behind the locked doors of the Lowell-Stevens Football Facility. That's on Heeke and Robbins.
Fisch is the opposite of Sumlin, which is often how these coaching changes go. He's a talker. He's Eddie Haskell trying to impress Mrs. Cleaver.
He will sign a five-year contract, but to get the job done at Arizona he'll probably need to stay beyond 2025 because, as Mike Stoops learned from 2004-11, it'll take three or four years just to become relevant again — five years just to stock the roster with those who can compete with the Sun Devils and Ducks, and that's if everything goes right.
Contact sports columnist Greg Hansen at 520-573-4362 or ghansen@tucson.com. On Twitter: @ghansen711.