I get it. Not that USA Today's football people know much of anything about Arizona football or Jedd Fisch, but on the day Arizona hired Fisch, I would've ranked him 16th of 15. That's how much of a reach it was for the Wildcats' high command to put Fisch in charge of the Pac-12's weakest football franchise.
And then I checked The Sporting News' rankings of the coaches hired for the 2018 season:
2. Scott Frost, Nebraska. Bust.
3. Chip Kelly, UCLA. Busting.
5. Kevin Sumlin, Arizona. Busted.
13. Herm Edwards, ASU. Home run.
I then checked Athlon football magazine's rankings of the coaches hired for the 2012 season:
2. Hugh Freeze, Ole Miss. Soon fired.
5. Urban Meyer, Ohio State. Grand slam.
5. Rich Rodriguez, Arizona. Fair to middlin'.
11. Matt Campbell, Toledo. Now at Iowa State, Campbell is perhaps the rising star in football coaching.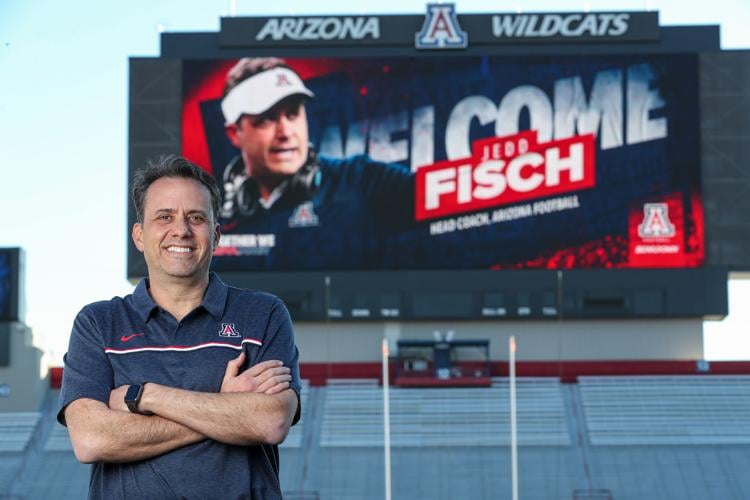 The rankings are filler for a slow day.
The point is, what makes new Boise State coach Andy Avalos, ranked No. 4 by USA Today, any more prepared to operate successfully than Jedd Fisch? It's all about the brand, because it can't be experience.
Avalos has only coached at Boise State and, for the last two seasons, Oregon. His coaching experiences are thin. He has worked for two head coaches: Bryan Harsin and Mario Cristobal.
Fisch has worked for Bill Belichick, Pete Carroll, Mike Shanahan, Steve Spurrier, Jim Harbaugh and Sean McVay. If we've learned anything about Fisch in his two months at Arizona, it's that he's a sponge. He appears to have absorbed two decades of how-to-run-a-first-class-operation from the game's best.
As college football shifts in the 2020s, it has become obvious that the old-school style of coaching, while still effective, isn't the only way to be successful. Edwards has put that model on exhibit at Arizona State.
The reason I'd move Fisch much higher in the 2021 rankings is that it's clear he views his post at Arizona with a thrilling sense of challenge and opportunity. That's totally unlike RichRod and Sumlin. RichRod gave the vibe that he couldn't wait to get out of town for a marquee job.
Sumlin? He was so disinterested that he probably didn't learn if this unfamiliar town was spelled Tuscon or Tucson.
In two months, Fisch has moved with head-turning swiftness and energy, accepting the challenge that it's his job to make everyone else believe this is a wonderful opportunity, not a laborious reconstruction. He understands you cannot win without the participation and buy-in from his assistants, his staff, the UA administration, the players and the community.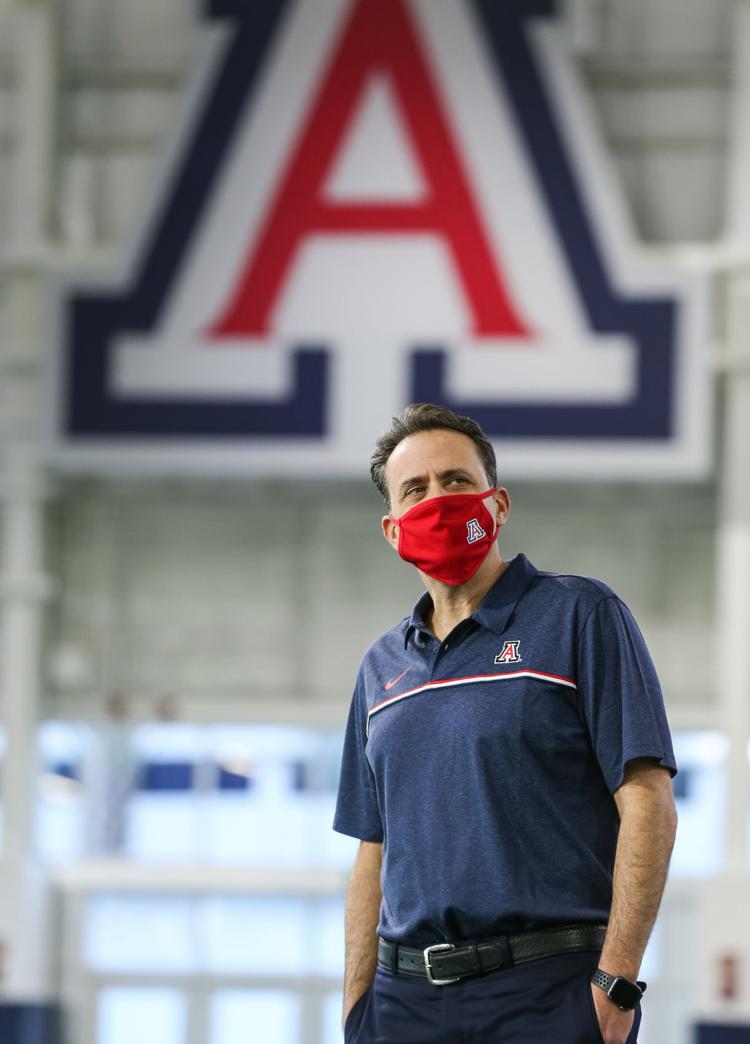 An unexpected electricity has surged through the Lowell-Stevens Football Facility. The subdued corridors have awakened. He has altered the pace of work, almost as if the UA football program has acquired new gears, capable of far higher speeds than thought possible.
He has proved to be a very different kind of head football coach, one who has replaced inaction with action.
It doesn't mean the Wildcats won't go 3-9 next season, but at least Fisch has a plan based on 20 years of experience in winning operations.
I believe that, against all odds, he hired a coaching staff equal to or better than the coaches Steve Sarkisian recently hired at Texas. On paper, it's a push.
Offensive coordinator: Arizona hired Seattle Seahawks offensive line coach Brennan Carroll. The Longhorns hired Alabama offensive line coach Kyle Flood, a former head coach at Rutgers.
Defensive coordinator: Arizona acquired Michigan's Don Brown, a bulldog. The Longhorns hired Washington's Pete Kwiatkowski, one of the Pac-12's best.
Defensive line: Arizona hired Ricky Hunley, with experience for two NFL teams, the Florida Gators and Missouri. The Longhorns hired Bo Davis from UTSA.
Safeties: Arizona hired Chuck Cecil, a 17-year NFL coaching veteran. The Longhorns hired Blake Gordon from Ole Miss.
Cornerbacks: Arizona hired 15-year NFL assistant DeWayne Walker, former DC at UCLA. The Longhorns hired Tony Joseph from Notre Dame.
Quarterbacks: Arizona hired UCLA assistant Jimmie Dougherty. The Longhorns hired A.J. Milwee, whose most recent full-time coaching job was at Arkansas.
I'm sure the Longhorns believe the difference-maker is Sark. He came off as a genius coaching Nick Saban's stable of talent at Alabama, but as a head coach at Washington and USC he wasn't anything special.
Earlier this week, Fisch gathered 40 staff members, about five more than were employed under Sumlin, and had them squeeze onto the steps at Old Main for a happy-family type photograph that was quickly transmitted on social media.
So much has changed. People are smiling. There are recognizable faces. There are newly created positions once available to only the financial powerhouses of college football:
Coordinator of college scouting;
Coordinator of public relations, communications and digital media;
Manager of football creative media;
Director of player personnel;
Coordinator of Alumni and High School relations.
Arizona no longer appears to get "just getting by" in college football. It has restaffed and restarted in what seems like record time. The people at USA Today and elsewhere might be wise to reshuffle their rankings.