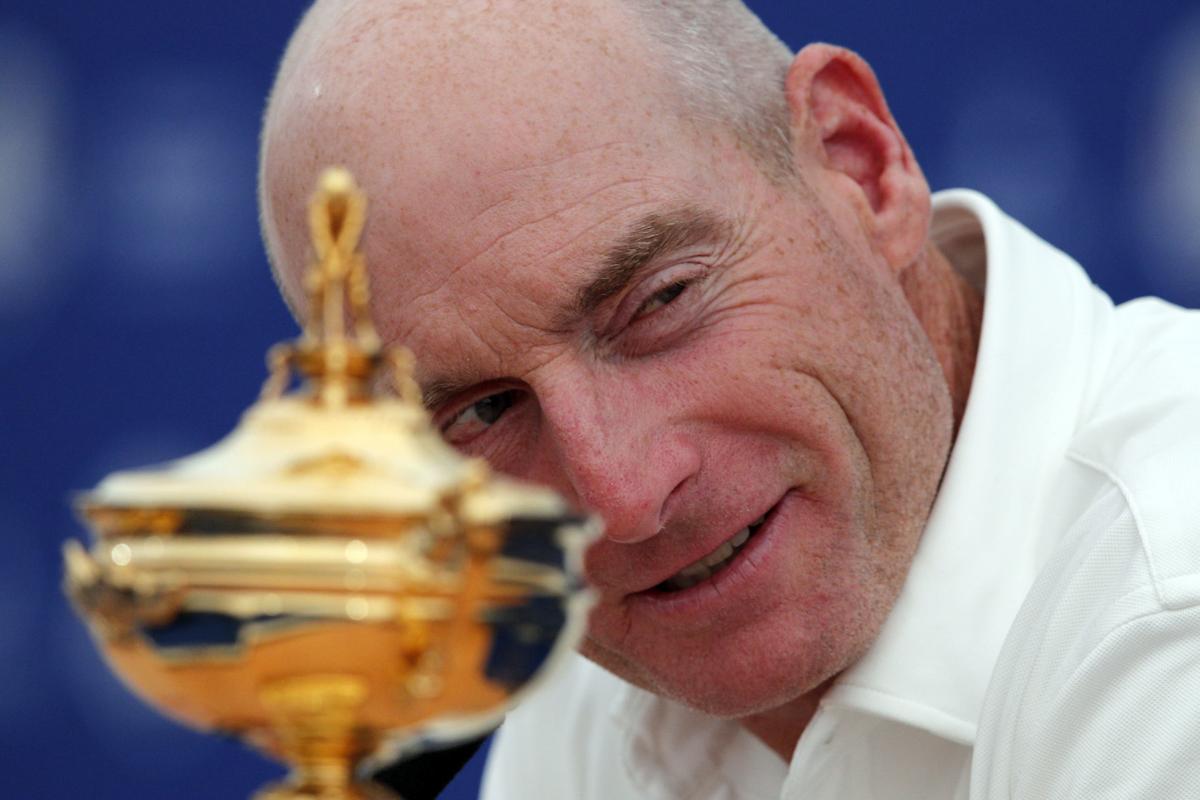 When the Arizona's men's golf team rose to No. 1 in the nation a few weeks before the 1991 NCAA Championships, coach Rick LaRose faced one of the most troublesome decisions of his Hall of Fame career.
He had six excellent golfers. Only five could play in the NCAA Tournament.
The odd man out — the man LaRose removed from the travel roster — was two-time All-Pac-10 golfer Jim Furyk.
Yes, it is the same Jim Furyk who is captain of the United States Ryder Cup team that begins play Friday in France.
"Jim was struggling greatly with his game," remembers his 1991 teammate, Christian Peña, a first-team All-Pac-10 player. "Coach left him home for the first time ever."
As LaRose and his Furyk-less team traveled to Poppy Hills, California, in an attempt to win the national title, a disappointed Furyk flew to Rye, New York, to enter the PGA Tour's Monday qualifying portion of the 1991 Buick Classic.
Of the 156 men entered in the Monday qualifier, four would get a spot on that week's PGA Tour event at the Westchester Country Club. The odds of a struggling college player from Tucson getting one of those four spots were infinitesimally small.
To some surprise, Peña was reading a Friday newspaper when he noticed that Furyk's name was among those in results from the first round of the Buick Classic. The Wildcats were not told Furyk had flown to New York, where he shot a 71 next to pros like Seve Ballesteros and Greg Norman.
"But that's Jim in a nutshell," says Peña, a longtime pro who is now Ping's manager of the PGA Tour. "Tell him he can't do it or doubt him, and he digs deeper."
The Wildcats finished third in the NCAAs that week, serving notice that they would win the national title a year later. Undeterred, Furyk returned for his senior year and displayed the type of dogged approach that has led him not only to the captaincy of the USA Ryder Cup team, but to 17 PGA Tour victories, including the 2003 U.S. Open.
If you check the list of career money winners in pro golf, Furyk is in the best of company:
1. Tiger Woods, $116 million
2. Phil Mickelson, $88 million
3. Vijay Singh, $71 million
Looking back, Peña says, "None of us would have said Jim was going to have the pro career he's had. But Jim was hard-nosed, never give up, with a 100 percent-all-the-time attitude.
"Jim was never as good a college player as he is a pro. But he would turn an 80 into a 79, a 75 into a 74, a 69 to a 68. Coach loved him because of this."
Indeed, LaRose, who recruited Furyk out of Mannheim, Pennsylvania, in 1987, has watched the most accomplished UA golfer in history without a sense of "I can't believe this is happening."
"He's the most down-to-earth, normal person," LaRose says. "I've never seen a guy with so much notoriety stay the same."
You will not find Furyk's name in the UA golf record book. He did not win a tournament. He is not ranked among the top 15 in career scoring average, nor for an individual season. When Arizona won the 1992 NCAA championship, Furyk was Arizona's No. 4 golfer.
And here he is wearing the captain's hat at the Ryder Cup, on the cusp of the golf Hall of Fame.
Furyk's back story is irresistible.
Jim's father, Mike, had played golf at small-town Clarion State in Pennsylvania and got a job as a teaching pro at Edgemont Country Club in western Pennsylvania. He later became a sales rep for the Tommy Armour golf company, but by 1995 retired to become Jim's business manager. He bought a home at the Omni Tucson National and spent winters in Tucson for many years.
"For Jim's 12th birthday, I took him to an old muni course, the Overlook Golf Club, and that's where he got the golf bug," Mike Furyk told me. "One of the reasons he chose to play for Arizona was that Coach LaRose didn't change his swing, as other college coaches planned to do."
Today, you can drive to the Overlook Golf Club on on Jim Furyk Boulevard.
In France this week, Furyk talked about his days at Arizona, giving his father credit for much of what he has achieved.
"My dad was always a forward thinker," he said. "At Arizona, he said, 'Let's focus on how are we going to make a living at this.' I had couple of bumps along the way, but it worked out well."
In the lead-up to the 1990 Northern Telecom Tucson Open, Furyk's rival, ASU's Phil Mickelson, was awarded a sponsor's exemption by the Tucson Conquistadores. Ignored, Furyk signed up to play in the Monday qualifier at Crooked Tree Golf Course.
He shot 66, getting one of four available spots from a field of 156 golfers, and joined Mickelson as the only amateurs in the field.
This week at the Ryder Cup, it's all about the pros. And this time it was Furyk who put Mickelson on the traveling squad.
Contact sports columnist Greg Hansen at 573-4362 or ghansen@tucson.com. On Twitter: @ghansen711