Four former Arizona football players are scheduled to open the NFL season on active rosters: Rob Gronkowski, Nick Foles, J.J. Taylor and Demetrius Flannigan-Fowles. Will Parks and Dane Cruikshank are on injured reserve.
Some perspective: Aside from Arizona, the Pac-12's five least successful football programs of the last decade all have more:
Cal, 18
Colorado, 13
Oregon State 12
Arizona State, 7
Washington State, 7
Sending players to the NFL isn't a conclusive indicator of success in college football — I mean, the Idaho Vandals have six active NFL players compared to Arizona's four — but if you know of a more revealing factor of success, let me know.
Oregon, Stanford and Washington have ruled Pac-12 football for a decade. Combined, they have 67 players projected as part of 53-man opening-day rosters in the NFL.
Arizona's Road to the Rose Bowl has never been more difficult, and UA athletic director Dave Heeke is not one to be blinded by the reality of it.
"I'm a believer that this is a three-star program and that you've got to develop kids who stay in the program multiple years and do good things as juniors and seniors," Heeke told me. "That's what Dick Tomey did. That's what this program is about."
Among the most disconcerting variables as it pertains to the lack of football success at Arizona and ASU is that neither school has been able to recruit well on its home turf. Incredibly, 28 men who played high school football in this state are on opening-day active NFL rosters.
But of those 28 active Arizonans, only two played their entire careers at Arizona or ASU: N'Keal Harry and Flannigan-Fowles.
"The proof's in the pudding," said Heeke. "We need to make better inroads in the state. We need to be successful off the field to compete at a higher level."
Heeke said he has been encouraged by Arizona's recruiting progress during the pandemic. He said there is a "good vibe" around the program, some of it related to the implementation of new defensive coordinator Paul Rhoads and his staff.
"I like our staff and the way they've handled this, moving forward as a defensive group, moving forward in recruiting," said Heeke. "But let's see how it rolls out as we get closer to signing day."
Getting to the NFL is ridiculously difficult, as is moving up the Pac-12 standings.
An elite athlete with no true position, Khalil Tate, was released before he even got to an NFL training camp. The nation's top ball-carrier of 2013, Ka'Deem Carey, was out of the league in three seasons. He started one NFL game.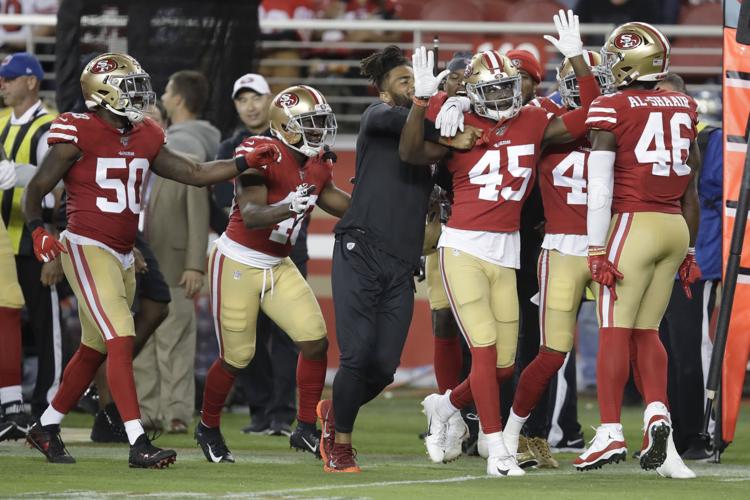 I thought Cal linebacker Evan Weaver was the Pac-12's best player in 2019. He was the league's defensive Player of the Year, a unanimous first-team All-American who broke the Pac-12 record with 182 tackles. And yet Weaver was demoted to the Arizona Cardinals' practice squad a few days ago.
It makes the accomplishments of someone like Parks that much more impressive. Parks was never selected to the All-Pac-12 team in his four years at Arizona. He was a "glue guy" without eye-opening physical dimensions and speed. Yet the one-time three-star recruit from Philadelphia stayed all four years at Arizona and, as Heeke said, developed and did good things as a junior and senior.
Now Parks is a Philadelphia Eagle, a hybrid linebacker/safety/special teams contributor who will play in his 63rd NFL game when he returns from short-term injured reserve. Parks has a hamstring injury.
Oh, how Arizona could use another Will Parks. Did you ever think you'd read those words?
After the UA went through nine consecutive non-winning seasons, 1999-2007, Mike Stoops was successful in following the Tomey approach, winning with a core of three-star-type recruits who built a foundation for winning seasons in 2008, 2009 and 2010.
Brooks Reed, a three-star defensive end from Sabino High School, stayed five years, became an All-Pac-10 pass rusher and played nine NFL seasons. Mike Thomas, a three-star slot receiver from Texas, stayed four years, broke the Pac-10 record for career receptions and went on to play four NFL seasons. Same with Phoenix linebacker Spencer Larsen, a two-star recruit who delayed his college career two seasons while fulfilling a mission for his church. Larsen went on to be a first-team all-Pac-10 linebacker in 2007 and play six NFL seasons.
Reed, Thomas, Larsen. No big names. But all became program-changers who went on to play a cumulative 223 NFL games.
It is the blueprint for football success at Arizona. It has been done. It can be done again.
Contact sports columnist Greg Hansen at 520-573-4362 or ghansen@tucson.com. On Twitter: @ghansen711
Be the first to know
Get local news delivered to your inbox!