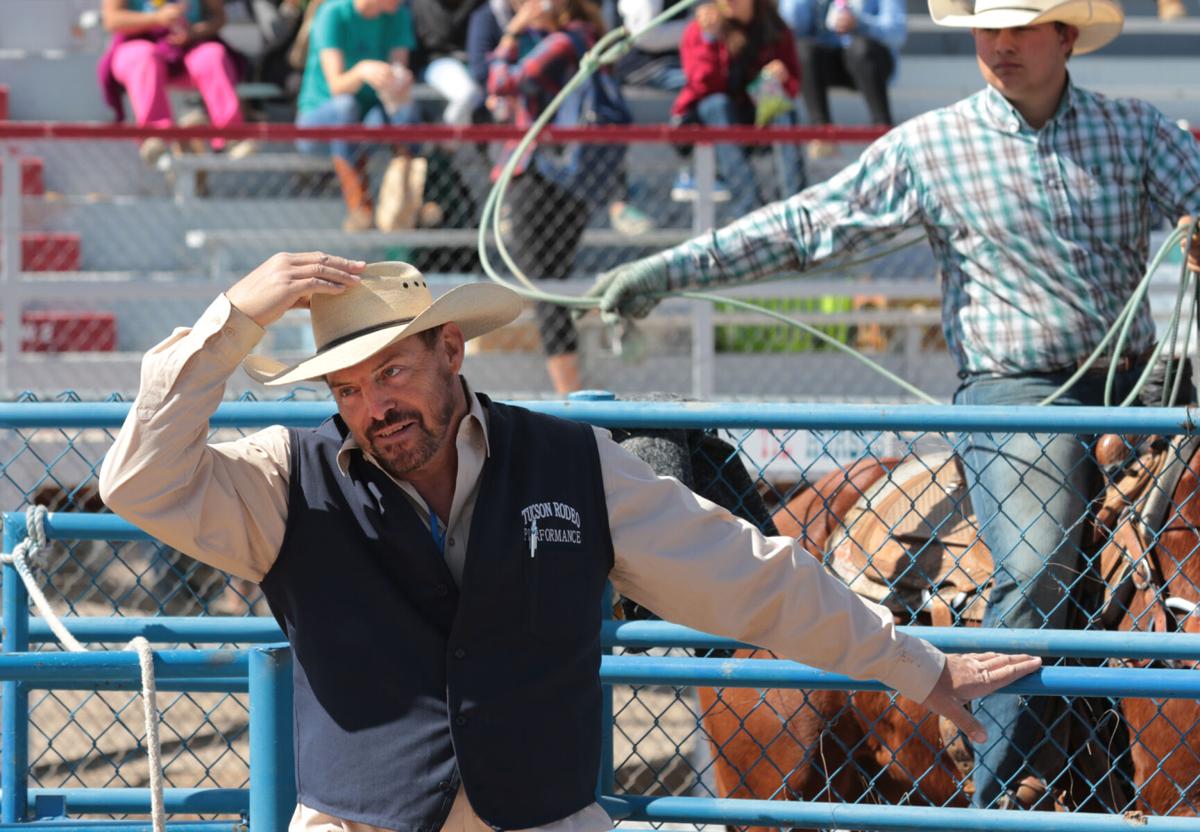 Induction ceremonies for the Pima County Sports Hall of Fame never fail to deliver three things: Tears, joy and appreciation.
Even big 'ol Sam Merriman, a six-year NFL player from Amphitheater High School, a still-active rodeo cowboy competitor who looks like he just walked off a John Wayne movie set, couldn't get through his acceptance speech Sunday without choking up.
The Amphi 1979 state championship linebacker tugged at his cowboy hat at the DoubleTree Hotel, pausing after reciting his impressive coaching tree: Dennis Erickson, Rich Ellerson, Chuck Knox, Jerry Davitch and Vern Friedli.
"Coach Friedli was the greatest coach I ever had,'' said Merriman, his voice full of emotion. "I miss him.''
Merriman, who grew up riding horses and chasing chickens on his family's Tucson ranch, is typical of the 421 Tucson athletes, coaches, officials and sports administrators inducted into the PCSHOF since its inception in 1990. He blazed a trail of success that required as much perseverance as talent.
That was the theme of Sunday's induction ceremony.
Arizona's three-time first-team 1990s softball All-American Lety Pineda-Boutte sat next to her Wildcat coaches Mike Candera and Stacy Iveson on Sunday. She sat with her father, Bob, who began coaching Lety as a 7-year-old, sticking with her through a special career at Desert View High School before handing her off to Candrea and Iveson.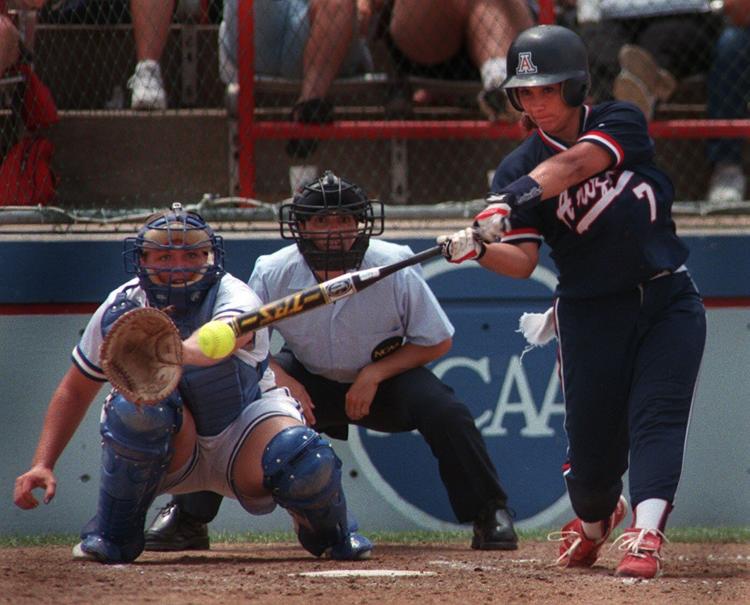 Boutte, a retired college coach who lives in St. Louis, is now helping to coach her 15-year-old daughter, Lori, who, like her mom 30 years ago, is an elite college softball prospect. As Lety walked to the podium Sunday, she carried a Kleenex.
That Kleenex got a workout.
She looked into the large audience and thanked her high school coach, Bert Otero, her mom, dad, sister and husband, Shawn. They were celebrating their 20th wedding anniversary. What a day, huh?
"Arizona was my dream school,'' she said. "But at the time I didn't appreciate how special it was to grow up playing softball in Tucson. It was such a wonderful experience. My dad used to stand behind garbage cans pitching to me at Mission Manor Park. I had no idea where it would take me.''
It would take Lety to an NCAA championship in 1996 and 1997.
Jay John flew to the Hall of Fame ceremony from his home in Berkeley, California. After helping Arizona reach the 2001 Final Four, he left Tucson to become the head basketball coach at Oregon State and later to coach and become an assistant athletic director at Cal. He spoke of his Tucson days with a reverential tone.
"I was fortunate to grow up in Tucson and be part of what I consider the golden age of Tucson high school sports, 1968-83,'' John said. "When McKale Center was built (in 1972) all of the sudden everything seemed possible. We got Fred Snowden to coach basketball. We got Jim Young to coach football.''
After being named Tucson's top scholar-athlete at Salpointe Catholic High school, John wanted to be a basketball coach. In 1983, he drove from Tucson to Albuquerque to watch the Final Four.
Everything became possible for the young Jay John.
"My visit to the Final Four inspired me,'' he said. "Arizona had just hired Lute Olson and three weeks after he was hired I walked into the basketball office and asked if I could meet him. Fifteen years later I came back to the UA, my alma mater, to coach for that great man. I'm forever an Arizona Wildcat and a Salpointe Lancer.''
Mallory Miller, the most accomplished soccer player in UA history, the 2005 Pac-10 player of the year, began her acceptance speech Sunday by recounting the long-ago day that, as a Salpointe freshmen, she was one of 90 at a mass tryout for the Lancer varsity team. She was one of four who made it.
"I started playing soccer at 5, in the AYSO,'' she said, emotionally. "I played for the Sabino Vista Bobcats. I'm so honored to be here. My family is seated at Table 5 today. That was always my soccer number, five.''
She paused to collect her emotions. She is now the principal of an elementary school in Gilbert.
Banni Redhair Bunting, a former state tennis champion at Canyon del Oro High School and an All-American doubles player at Arizona, flew from her home in Oregon to attend Sunday's ceremony. She sat with 15 of her family, friends, former youth coach Gary Engelbrecht and UA coach Becky Bell.
"It's a bit humbling,'' said Bunting, who has been an FBI agent. "When I was 14, playing at a tournament in Florida with coach Engelbrecht, I lost in a key match. I was pretty depressed, but Gary sat with me and told me that in 20 years, I would never remember that loss or my national ranking. But I would remember the friends I met along the way. That moment sticks out for me.''
Now she's a Hall of Famer.
The day's final speaker, long-time major-league baseball outfielder Scott Hairston, part of CDO's remarkable baseball legacy, left the large crowd with a strong perspective on what it takes to overcome the odds and have a successful sports career.
As a CDO senior, Hairston was assigned to write a project for an economics class that would be half of his semester's grade. He was instructed to detail what he planned to do in life and how he would make ends meet financially.
When he wrote he planned to be a big-league ballplayer, his teacher returned the paper. Among the requirements was to estimate an annual salary. At the time, the minimum salary in MLB was $230,000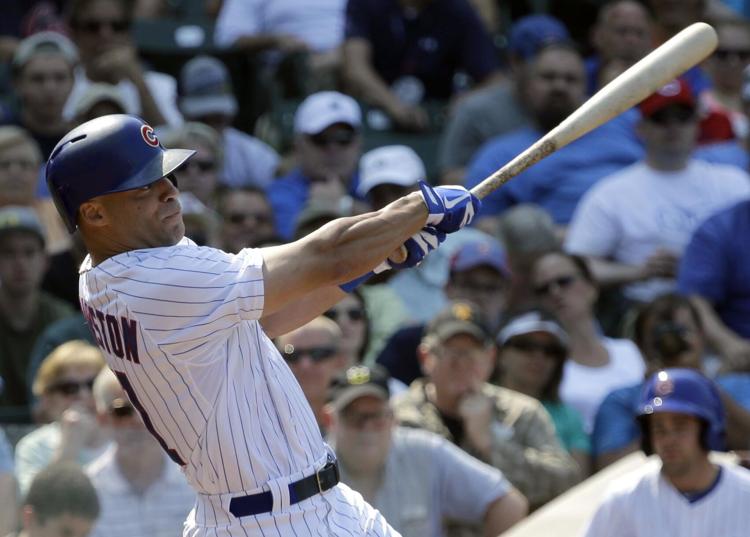 His teacher told him it wasn't realistic.
"Pick another profession,'' she said.
"I told her I wasn't going to do anything else,'' said Hairston. "I wrote the paper based on a career in baseball. She gave me a C.''
Hairston was paid as much as $2.5 million a year during his 11-year career. He earned an estimated $15 million. If that's not an A-plus, what is?
Contact sports columnist Greg Hansen at 520-573-4362 or ghansen@tucson.com. On Twitter: @ghansen711