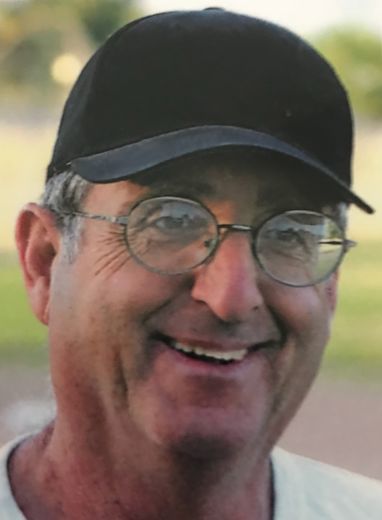 Alex Gaynes was a .400 hitter at Governor Livingston High School in New Jersey at a time in which a high batting average turned heads far more than in today's statistics-bloated game.
"Colleges would call and say, 'We're looking for ballplayers,'" Gaynes remembers. "I would tell them I couldn't hit the ball out of the infield." That's because in 1965, bunting was a sacred baseball art. Gaynes had 10 bunt-hits as a Highlander senior. His average soared from .200 to .400.
Nevertheless, Gaynes enrolled at Michigan State and found himself on the same field with Steve Garvey, a freshman from Florida. Yes, that Steve Garvey. The Spartans kept Garvey and cut Gaynes.
"Actually," Gaynes says with a laugh, "I cut myself."
But his baseball career had just begun, although on an entirely different path than Garvey and the Los Angeles Dodgers.
A few weeks ago, Gaynes published a book about his 38-year career as a baseball coach in Tucson. It's titled "Turning Baseball Upside Down: Memoirs, Truths & Myths from Coaching Baseball 55 Years" and it comes off as his personal Field of Dreams.
In fact, from 1982-2020, while coaching baseball at every conceivable level in Tucson — T-Ball, Little League, Pony League, American Legion and high school — Gaynes did coach at the Iowa cornfield made famous by the movie "Field of Dreams."
It took Gaynes and his always formidable KFC American Legion team 23 hours to drive to Dyersville, Iowa, and play catch where Kevin Costner and the Shoeless Joe Jackson character did. "Yes, it's a magical place," Gaynes writes in his book.
Gaynes, 72, describes himself as a baseball dinosaur. He continues to coach the junior varsity team at Ironwood Ridge High School — "it's 45 minutes each way, every day, but I love it," he says — and let's just say he's not in it for the money.
Over 38 years, the most he's ever been paid is $1,300 a year, to help coach a JV team. He didn't accept payment for more than 30 years of summer-league coaching, yet it didn't stop him from producing one of the most impressive coaching résumés in Tucson baseball history.
Gaynes' real statistics: 10 American Legion state championships; two Connie Mack state titles; two Pony League state titles and three Little League state championships. He insists he has no plans to quit.
And it's not that Gaynes thinks he has all the answers. When his son, Ryan, was a standout ballplayer at Santa Rita High School, Gaynes arranged for Ryan to get hitting instruction from Jerry Stitt, long the hitting guru of Tucson baseball.
"I consider it money well-spent," says Gaynes.
Says Stitt, former UA head coach: "Alex has had a positive impact on youth baseball in Tucson for many years. His hard work, especially in American Legion baseball, provided a host of young men an opportunity to play, learn and grow in the game."
Through the years, Gaynes coached 11 Tucsonans who reached the big leagues, including Red Sox outfielder Alex Verdugo and Padres infielder Seth Mejias-Brean.
How did all of this fall into place for a graduate of the Cornell University Law School, 2,330 miles from Tucson?
"I wanted to go somewhere warm," says Gaynes, reciting a not-so-unusual ritual of those who relocated to Southern Arizona from a place where baseball season isn't year-round. He chose Phoenix. But almost before he could start a law career in Phoenix, the firm splintered.
"I wrote letters to all the law firms in Tucson," he remembers. Gaynes drove to Tucson in May of 1972 and began work with a group of attorneys on East Speedway that included future Arizona governor Raul Castro.
"One of the coolest things about writing the book is that 82 of my former players requested a copy," says Gaynes. "I told them I'd get them a book but that they'd have to come and visit me first. It was so special to talk about their old baseball teams again."
A few years ago, Gaynes was on one of his customary morning walks near his house; it started raining hard. A police car pulled over and motioned to him.
"Get in," the policeman said.
It was Erick Lindenau, one of Gaynes' former players, of which there are hundreds still living in Southern Arizona. Gaynes estimates that more than 30 of his ex-players are now coaching at every level from T-ball to high school.
"I still throw batting practice almost every day, about 600 pitches a week," says Gaynes, the epitome of baseball's most-coveted pitcher, one with a rubber arm. "I've never heard of anyone throwing that many pitches for that many years. But since the good Lord has been so kind to me, I don't plan to stop pitching or coaching any time soon."
If you go to the Tucson law office that Alex shares with his wife, Pat, you'll notice that the sign on the door says:
"Patricia A. Gaynes, attorney-at-law.
"Alex A. Gaynes, baseball and lesser things."
Maybe now he'll add "author" to the list.
Contact sports columnist Greg Hansen at 520-573-4362 or ghansen@tucson.com. On Twitter: @ghansen711.
Be the first to know
Get local news delivered to your inbox!