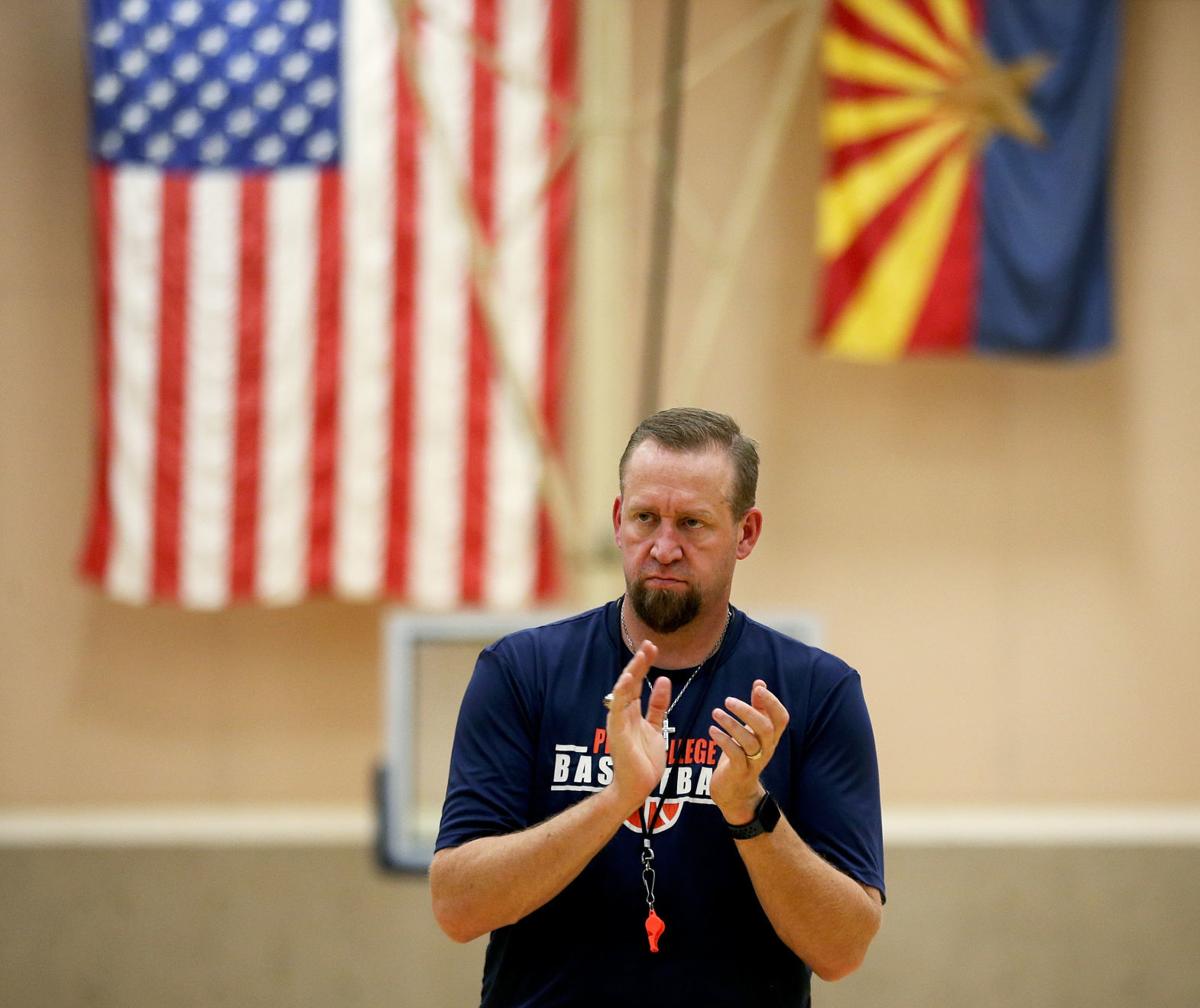 Todd Holthaus' father was a milkman and ice cream salesman from West Union, Iowa, a military veteran who died of an illness connected to the use of the Vietnam-era herbicide Agent Orange.
Todd was understandably heartbroken. Roger Holthaus was only 50 when he died and, worse, it came three months after Todd's grandfather, Theodore Balk, died.
They were the role models of Todd's young life.
This was 1997 and Todd Holthaus, a recent graduate and basketball letterman at Grand Canyon University, was scheduled to interview for a teaching position in the Flowing Wells School District.
"It all happened in such a short time that I had to cancel two interviews in Tucson in order to go back to funerals in Iowa," Holthaus remembers. "I kept asking myself if it was a sign I shouldn't go to Tucson?"
His head might've said no, but his heart said go.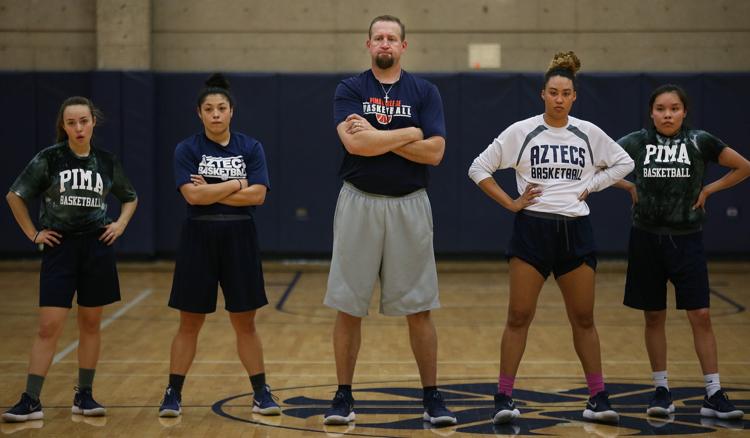 After helping to bury his father and grandfather in Iowa, Holthaus moved to Tucson to join his fiancée, Jennifer. Todd got a job teaching at Homer Davis Elementary School and got married.
It soon became storybook stuff.
Todd and Jennifer have four children. He got the job of his dreams — coaching basketball — and in 20 years at Flowing Wells, the UA and Pima College he has been part of more than 500 victories.
On Friday night, he will be inducted into the Flowing Wells Athletics Hall of Fame.
The surest way to get into someone's Hall of Fame is to score enough touchdowns, hit enough home runs or bury enough 3-pointers that they'll never forget you.
Or you can do what Holthaus does. He wins. He continues to win. Those in his company become winners. In 11 years, seven of his PCC players have been NJCAA first-team All-Americans.
But it's not the coaching and the winning that matter most. It's the way he goes about his business.
"He's a good man," says his assistant coach Jim Rosborough, who was part of four Final Four teams in his years coaching at Iowa and Arizona. "He does it the right way."
Since the school year began a month ago, Holthaus has often arrived at the Pima College gymnasium at 4:30 a.m. That's not a misprint. PCC's star player, first-team All-American J.J. Nakai asked Holthaus if she could arrive before the team's regularly scheduled 5:30 a.m. preseason workouts.
"I want to get in some extra shooting," she told Holthaus.
He didn't say a word except "see you at 4:30."
This work ethic can be traced back to Iowa, when Holthaus and his siblings were part of the workforce at grandpa Holthaus' farm.
"I bailed hay, mucked stalls, did all the dirty work with the pigs," he says now. "It was work that had to be done and that's the way I grew up. So when J.J. said she wanted to shoot at 4:30, I drove into the parking lot at 4:30 and, sure enough, she was waiting for me. It's part of the job."
In a lot of ways, Holthaus' road to the Hall of Fame began at that pigsty in small-town Iowa.
Over eight years at Flowing Wells, Holthaus never met a job that was beneath him. He coached the freshman baseball team, he was the jumps coach for the track team, helped to coach girls volleyball, boys volleyball and the freshman football team.
"They would ask me if I could help coach this team and that team and I always said yes," he remembers. "There was always a small stipend — you know, $1,500 a year or so — and in some ways it made me feel like a millionaire. As I look back now, I was probably getting about $1 an hour for all the time I put in at the school.
This weekend is typical of Holthaus' commitment to excellence. Rather than stay up late to soak in his Hall of Fame induction, rather than sleep in, take Saturday off and enjoy some football on TV, he will get in a small PCC-owned van at dawn and drive the Aztecs women's basketball team to Whiteriver, on the Fort Apache Reservation.
Holthaus will run an all-day basketball clinic for young Native American girls in the White Mountains. Nakai, the All-American point guard, and Pima teammates Ambreya Windy Boy and Haile Gleason are Native Americans.
This isn't just a quick stop, some lunch, and then back to Tucson for some rest.
John Andreas, the father of former PCC basketball player Angie Andreas, arranged for the clinic at the Apache Nation's Memorial Hall in Whiteriver.
"I told John I wanted to hold a camp and talk to the girls about educational opportunities at Pima College, and just have our girls bond with the girls from Whiteriver," Holthaus says.
"Well, John opened registration for the camp and before the end of the day more than 100 girls had signed up. I'm eager for them to meet and get to talk to J.J. and our players. They just revere J.J. It will be a special day."
And for Todd Holthaus, an unforgettable weekend.
Contact sports columnist Greg Hansen at 520-573-4362 or ghansen@tucson.com. On Twitter: @ghansen711