Greg Hansen: 'Mr. Football' on early kickoffs, Houston's star, and Khalil Tate
The Star's columnist checks in from Houston with a look at 9 a.m. starts, a nod to history — and, of course, a prediction.
Dear Mr. Football: What's with this 9 a.m. Tucson-time kickoff?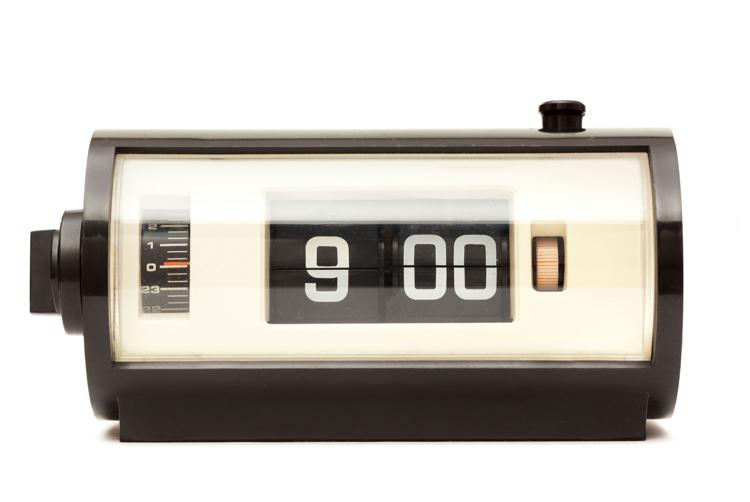 A: According to my research, it is the earliest kickoff in Arizona history, in Tucson-time terms. It ties a September 2002 game at Wisconsin and a 2003 game at Purdue, both of which also began at 9 a.m., Tucson-time. 
Perhaps the most damaging loss in UA football history — a 41-7 season-opening loss at Penn State in 1999 — began at 10 a.m. in Tucson. The No. 3 Wildcats were toast by about 10:15.
The earliest home game in Arizona Stadium history was at 10:30 a.m., on November 1983 against UCLA, as dictated by CBS. Arizona rallied to beat the Bruins 27-24 on a Jay Dobyns touchdown reception. The "Breakfast With the Bruins" game drew 42,640 fans, a disappointing crowd given that Arizona was ranked No. 3 six weeks earlier.
Perhaps Arizona's key to winning breakfast-type games is not to be ranked No. 3. That won't be a problem at Houston.
Dear Mr. Football: Did Arizona's offensive coaches mail it in last week, using zip code 00000?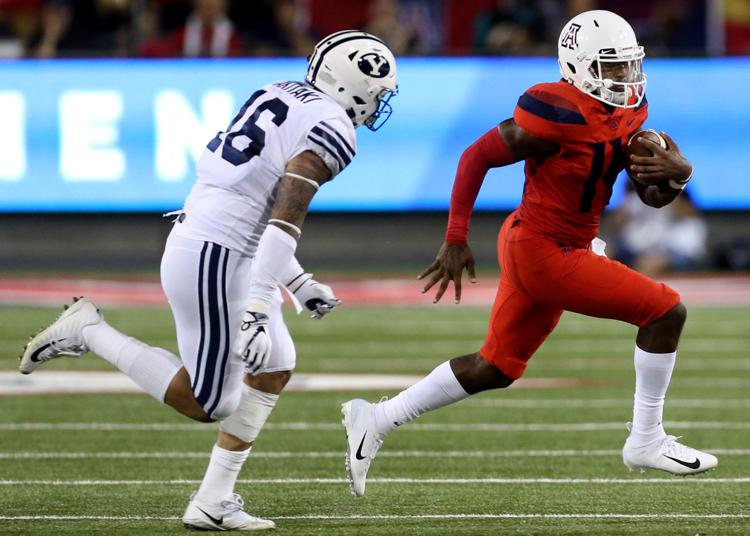 A: After Kevin Sumlin and offensive coordinator Noel Mazzone got carved up by every coaching wannabe in Tucson, the most unexpected man defended Khalil Tate's underwhelming rushing totals — 8 carries, 14 yards — in a calamitous loss to BYU.
BYU assistant head coach Ed Lamb said that blaming Arizona's scheme was "absurd." Lamb told Utah reporters that those who criticized Arizona's game plan "need to go back and watch the video. They ran more than 40 plays where Tate was designed to keep the ball."
In effect, Lamb said that it was Tate who erred, not Arizona's game plan.
Dear Mr. Football: Was anything more unexpected than Arizona's opening night faceplant?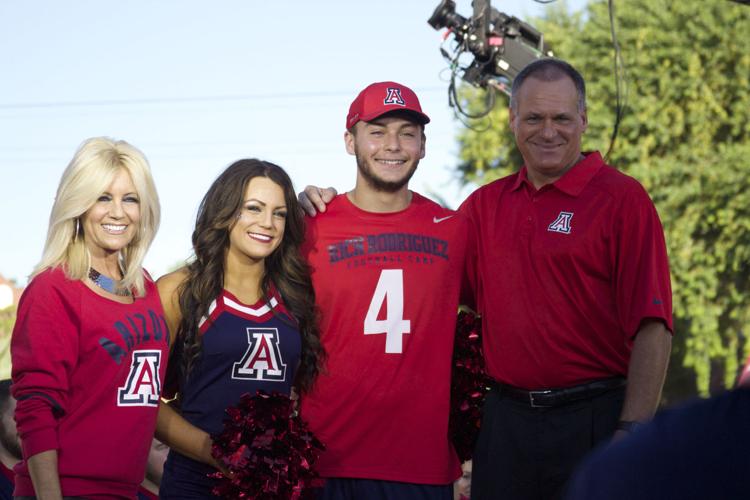 A: About 30 minutes before kickoff, Rich Rodriguez and his wife Rita walked into the Sands Club at the top of the Lowell-Stevens football compound, took a seat, and watched the game from an entirely new (for them) perspective. At least nobody booed.
I'd like to see ESPN's inestimable statistics department come up with a number on the last time a fired coach returned for his old school's season's opener while the wound was still open.
What's more, Rich and Rita's daughter, Raquel, sat in the press box as part of the working media, and, of course, their son, Rhett, wore jersey No. 4 as a backup Arizona quarterback. This is a family that sticks together.
Dear Mr. Football: Did all 900-something voting members of the Heisman Trophy committee see Tate's awkward performance?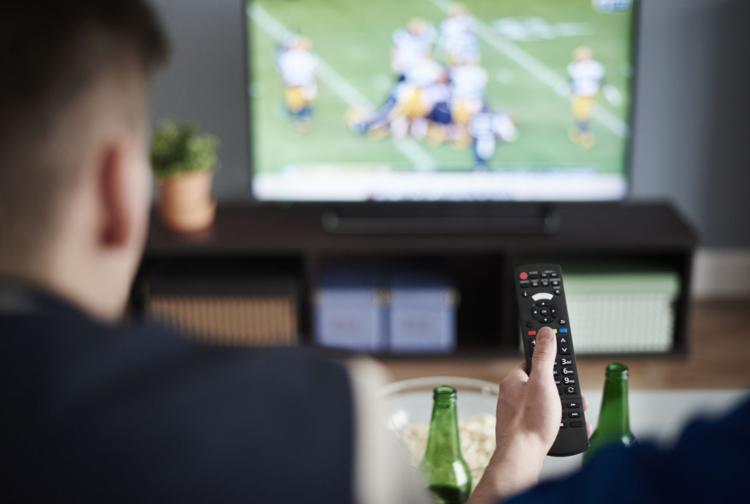 A: According to sportstvratings.com, the Arizona-BYU game was watched by 1.28 million people on ESPN. That paled in comparison to the Auburn-Washington game, which drew 5.25 viewers.
Here's a big difference between ESPN and FoxSports 1, the Pac-12's other media rights big shot. The Arizona State-UTSA game, which started a half hour before the UA-BYU kickoff, drew just 234,000 viewers.
ASU quarterback Manny Wilkins was terrific, but I'm guessing he didn't gain any support from the few Heisman voters who tuned in.
Dear Mr. Football: How did a mid-level school like Houston get defensive lineman Ed Oliver, who could be the best defensive player in college football?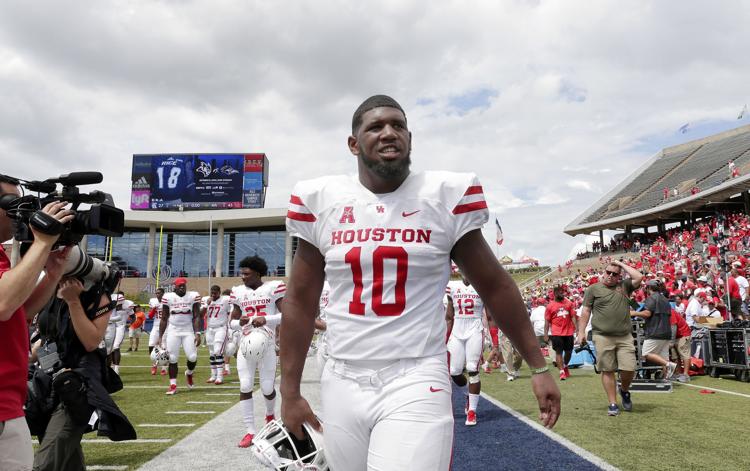 A: First, Oliver grew up in Houston. Second, the Cougars hired his high school line coach, A. J. Blum, to be their defensive line coach. It's not like Oliver was a sleeper. Oklahoma offered him a scholarship when he was 14.
The odds of a five-star recruit like Oliver playing at a place like Houston is 357 to 1. I examined the year-by-year Rivals.com recruiting rankings all the way back to 2008. Over that period, Oliver was the only five-star prospect of 357 not to sign with an SEC, Big Ten, Big 12, Pac-12 or ACC schools.
Before Oliver, the last five-star player not to sign with a Power 5 conference was Southern Mississippi receiver DeAndre Brown in 2008. Brown was good in college; he caught 134 passes in three seasons at Southern Miss before declaring for the NFL draft. He was not selected, and has never played a snap in an NFL regular season game.
Dear Mr. Football: Did the Pac-12 successfully recruit any five-star recruits the year Oliver left Houston's Westfield High School?
A: Even the mighty Pac-12 signed just four five-star players the Class of 2016. The best of the group has proved to be ASU receiver N'Keal Harry, a full-blown star and possible first-round NFL draft pick next spring. The other three were busts, proving how fleeting recruiting rankings can be.
USC cornerback Jack Jones started 13 games but was later arrested and then flunked out of school. Cal receiver Demetris Robertson caught 50 passes for the Bears but transferred to Georgia when the Bears fired coach Sonny Dykes. UCLA linebacker Mique Juarez has played briefly on special teams with zero starts in two-plus seasons with the Bruins.
Dear Mr. Football: Who is the most important man on Arizona's sideline at Houston?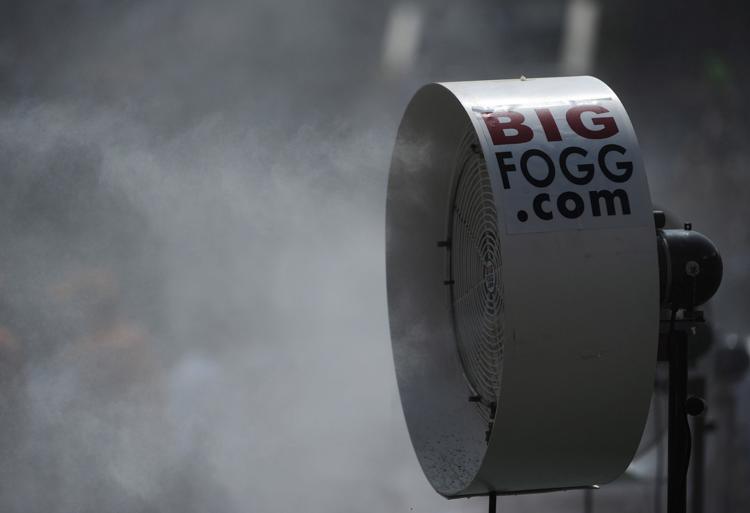 A: The man who oversees the operation of the Big Fogg Blitz 2400 Industrial Misting System fans. Those units are sold at retail for $1,295, and are so powerful that the company claims it can reduce the temperature up to 30 degrees.
Arizona has been using Big Fogg misters at Arizona Stadium since the mid-'90s, and a few times — such as an Oct. 15, 2016 home game against USC, when on-field temperatures were estimated at 120 degrees — they are as important as a good quarterback.
The temperature in Houston is expected to be close to 90. Humidity could rise to 80 percent. The Cougars are expecting close to 35,000 fans. Even if 35,000 pay for tickets, it's likely the in-house attendance will be about 20,000.
Dear Mr. Football: Does Arizona have any connection to Houston football?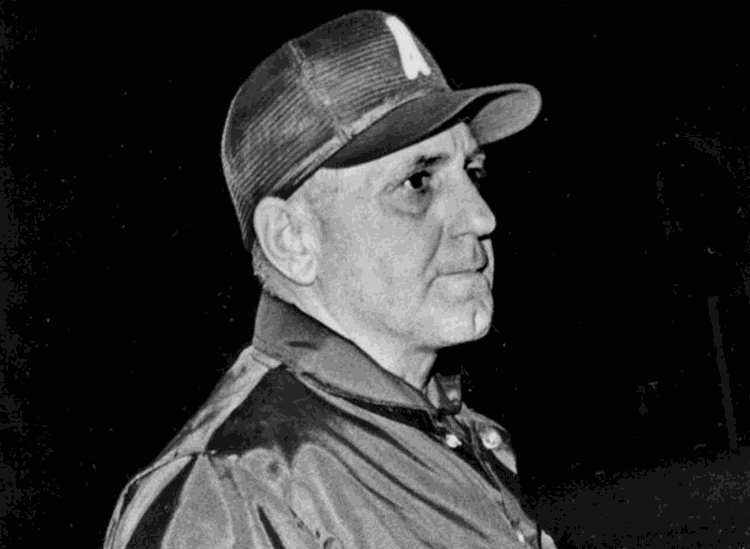 A: if you talk to those who have closely followed Arizona football you know that Sharkey Price, Arizona's highly-respected defensive coach,1964-77, got his foot in the coaching door at Houston in the 1950s.
Price was so good that he coached Mesa High to a 12-0 state championship in 1963, and then began an impressive run under four Arizona head coaches: Jim LaRue, Darrell Mudra, Bob Weber and Jim Young.
That would never happen anymore. When a new head coach is fired, the assistants mostly scatter. Scott Boone, the UA's linebackers coach last year, is now an analyst at Wake Forest. Dusty Rutledge, who coached/worked for RichRod at West Virginia, Michigan and Arizona, is now coaching Parkway High School in small-town Ohio.
Others from Arizona's 2017 coaching staff have scattered to Illinois, New Mexico, Oregon State, Air Force, Minnesota and even Marana High School.
The new UA coaching staff has a chance at Houston to blot out most of the hurt of blowing a very winnable game to BYU. The pressure has multiplied but Houston will show no mercy. Expect the Wildcats to get the Cougars' best shot.
I have faith in Tate. Arizona 33, Houston 31.