Dear Mr. Football: How do you avoid distractions and beat Hawaii in Honolulu?
A: On Dec. 1, 1977, Arizona arrived two days early in Honolulu to play the Rainbow Warriors. UA coach Tony Mason grounded his players and did not allow them to leave the hotel, except for two workouts.
"We're not here to visit," said Mason.
This was not easy. Arizona stayed at the Sheraton Waikiki, about 30 paces from the ocean. Simultaneously, the MLB Winter Meetings were staged at the same hotel. Baseball legends Ernie Banks, Hank Aaron and Tommy Lasorda were spotted in the lobby. Arizona didn't bite at the temptations.
The game against Hawaii — Dick Tomey's first Rainbow Warriors team — was even harder. Arizona trailed 3-2 at halftime. Isn't that a perfect Tomey scenario? Punts, safeties, field-position football. Arizona attempted one pass in the second half. The Wildcats beat Tomey at his own game.
"It was boring," said UA running back Derriak Anderson.
The Wildcats ultimately won 17-10 and Mason had a happy surprise for his team: unable to get a charter flight, they would stay in Waikiki until Monday at 8:30 p.m. He gave them two days to play.
By the way, here's how time changes: Arizona's 1977 victory in Honolulu was not televised live but instead replayed in Tucson at 10:30 p.m., two days later.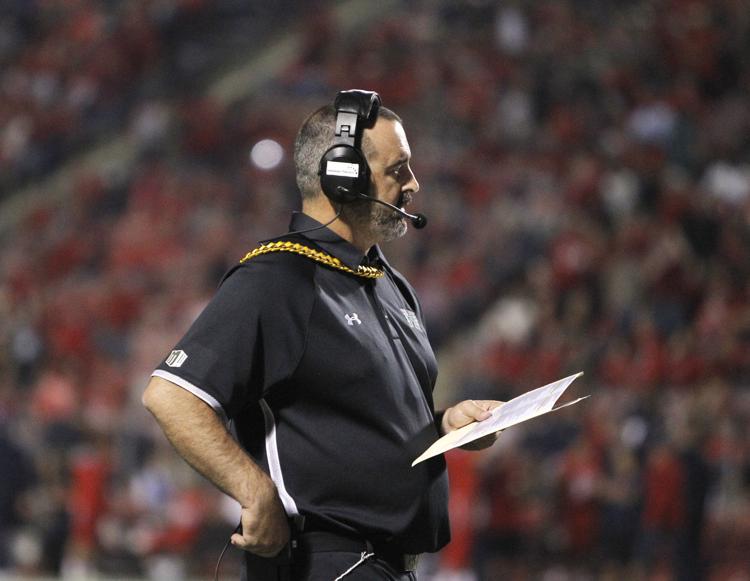 Dear Mr. Football: How does Hawaii coach Nick Rolovich deal with the "fun factor?"
A: Rolovich, a former UH quarterback with a personality the size of Maui, is probably college football's most fun-loving coach. Instead of locking down Hawaii's Spring Game last April and making it your typical all-business, 100-play scrimmage, he showed up wearing a full-blown clown's outfit. He sported a red, orange and yellow wig and oversized Elton John silver and gold glasses, and wore a size XXL white pin-striped outfit. Rolovich shot confetti from a gun, hired magicians and jugglers and made sure the cotton candy stands could handle a high volume of sales. He let scores of youngsters do pregame warmups with the Rainbow Warriors. It's the same guy who hired a fortuneteller for the Mountain West Conference media day last month.
Rolovich isn't the same old, same old tired football coaching act. The Rainbow Warriors need a new personality and he is giving it to them. They averaged just 25,682 in 50,000-seat Aloha Stadium last year and have only had 17 sellouts since Tomey was hired 42 years ago. In fact, interest in Hawaii football has lagged so much that Hawaii's three top attendance years were Tomey's last three seasons at UH: 45,765 in 1984; 44,905 in 1985 and 44,880 in 1986.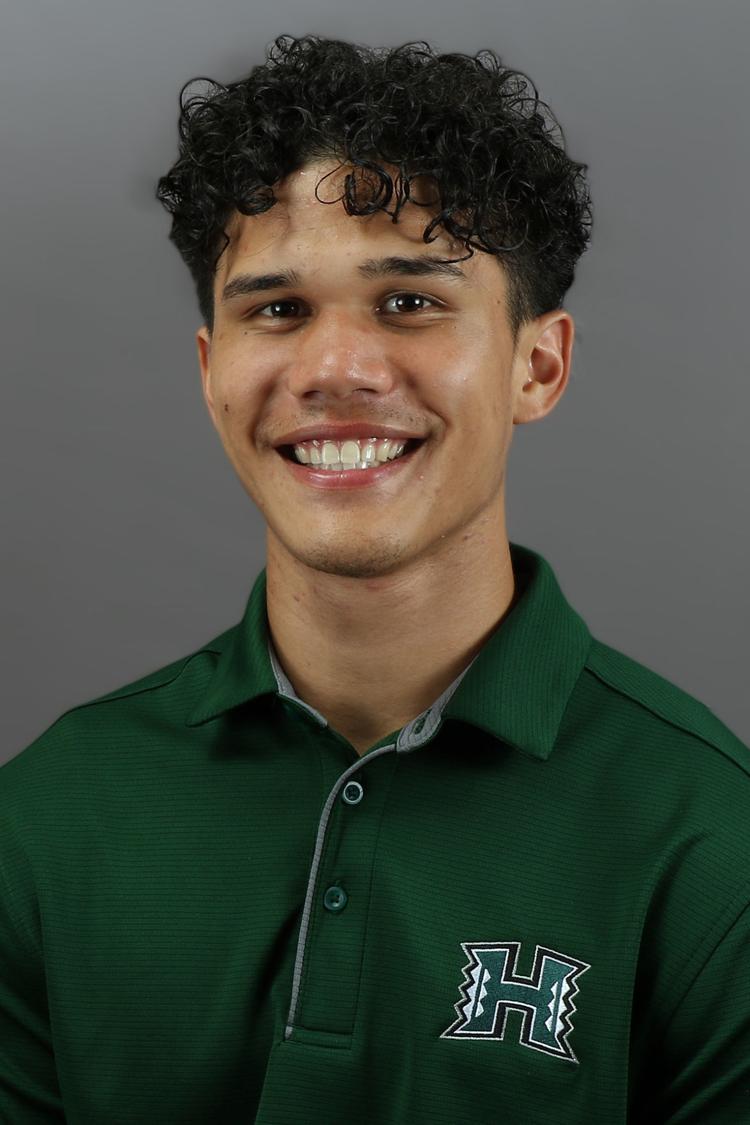 Dear Mr. Football: Does Hawaii still have any Tomey connections on the field?
A: Kamalii Akina, the son of Tomey's most enduring Arizona assistant coach, Duane Akina, 1987-2000, is a walk-on quarterback for the Rainbow Warriors, a transfer from San Mateo Junior College. Sound familiar? Kamalii's older brother, Kaiona Akina, was an all-city quarterback at Mountain View High School in 2000 and played three seasons (2003-05) as Hawaii's backup quarterback. Kainoa Akina lives in Waikiki, is married and the father of two young children, and works in the marketing business for a popular Waikiki shopping plaza.
Dear Mr. Football: Doesn't Arizona always dominate the Rainbow Warriors in all sports?
A: Think again. Hawaii is 19-16 against UA sports teams in Honolulu.
Arizona's volleyball team, a perennial Top 25 club, is 0-9 in Honolulu and has played against Hawaii teams ranked Nos. 2, 6 and 10 in the country. The UA baseball program is just 9-8 against the Rainbow Warriors in Honolulu. Arizona's men's basketball team is 24-11 in Hawaii, but just 2-0 against the Rainbow Warriors.
Arizona's softball program is 13-0 against Hawaii, but none of those games have been played in Hawaii. Women's hoops: 3-2. Football: 3-0. Buckle up.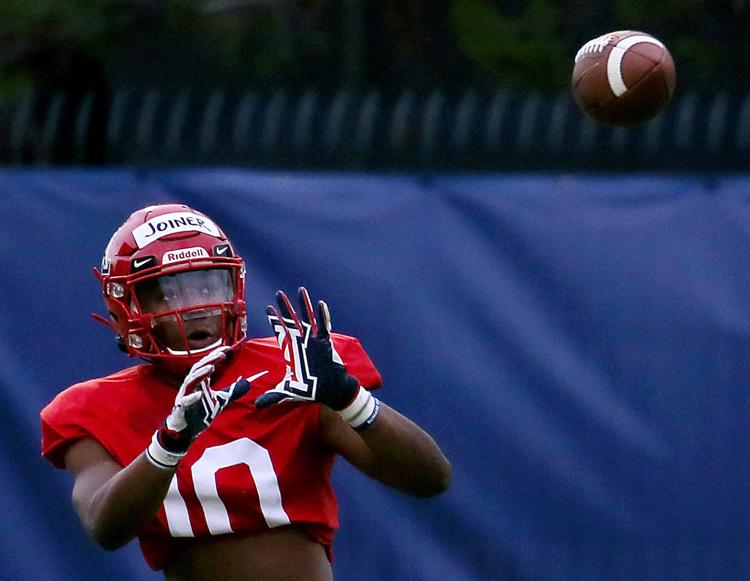 Dear Mr. Football: What was the most telling personnel move of Arizona's offseason?
A: Quarterback Jamarye Joiner became a wide receiver. Ordinarily, receivers are the easiest positions to fill in college football, but Joiner has the talent, athleticism and size — he's at 6 feet 1 inch and 205 pounds — to become a difference-maker. If you don't have a game-changer at wide receiver in Pac-12 football, you have difficulty keeping up.
Joiner is from Cienega High School; the last Tucsonan to start at wide receiver for the Wildcats was Chris Corral, a walk-on from Pueblo High School who started the 1992 opener against Utah State and made four career starts. Corral was a useful punt returner as well.
If Joiner indeed develops into a special player, he'll challenge Sunnyside's Harry Holt, 1977; Sahuaro's Jay Dobyns, 1983; and Sunnyside's Jon Horton, 1985, as the UA's best local receivers of the modern era. None caught more than 50 passes in a season.
The last UA quarterback to successfully make the switch to receiver was Kevin Ward. A Parade All-American quarterback from Pennsylvania, Ward played two games under center in 1980 and caught 48 passes for 749 yards from 1980-82 before ultimately becoming an outfielder for the San Diego Padres.
Dear Mr. Football: What made football at Hawaii so special under Tomey?
A: On the summer day, 1977, he was hired, Tomey was awarded a four-year contract for $33,500 a year. He told reporters he would've been just as good with a one-year deal, because it would make him hungrier.
It wasn't about the money with Tomey. It was about the people.
On the day he was hired, he told the Honolulu Advertiser: "There are three types of jobs — one where you know you're going to win every year. Another where you just can't coach well enough to win. And a third where the right person at the right time can compete in a league and maybe even win a championship. I consider this the third type."
Arizona was also the "third type" of job and for 14 years, Tomey was the right person at the right time, winning 95 games against the toughest schedules in school history, strongly challenging for the Rose Bowl in 1992, 1993, 1994 and 1998.
Arizona remains a "third type" of job. Is Kevin Sumlin of the same character and drive of Dick Tomey? This season should reveal much more than Sumlin's first season, a significant disappointment in which the Wildcats missed the postseason and Sumlin came off as detached.
Arizona has since built a $16 million indoor training center and made $25 million in improvements to Arizona Stadium. Will that be enough for the Wildcats to be relevant the way Tomey's teams were?
Here's my answer, and it is taken from Tomey's introductory press conference at Hawaii on June 17, 1977:
"People go to a school because of other people, not because of buildings and facilities. The way players are treated is the important thing."
The pressure is on; if one or two things go wrong for Arizona at Aloha Stadium, the Wildcats will lose the same way they lost last year's opener to BYU. This time, maybe Khalil Tate will be the difference.