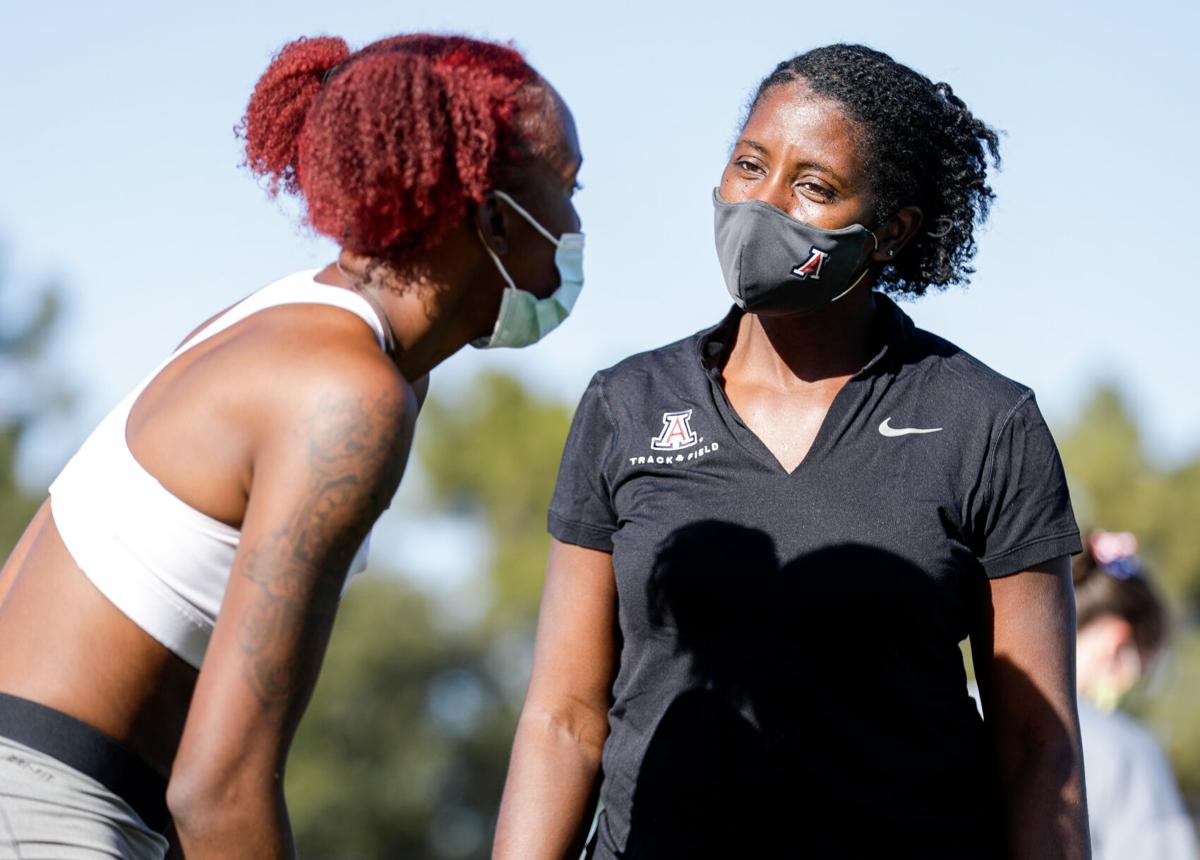 Francesca Green used to be a hustler. A street hustler. But it's not what you think.
"I was a hyperactive kid and my mom put me in a youth track club when I was 8, I think to tire me out as much as anything," Green says, chuckling. "I just loved it. Loved to run. My mom didn't realize I was good at it."
Francesca's older brother, Quinton, was impressed. He would tell his friends that Francesca could beat them in a race. It was a boyhood test of manhood. They would meet on the street or in a field and Quinton would bet his buddies a dime or a quarter that Francesca could beat them to the fence and back.
"They fell for it every time," Francesca remembers. "Big-time hustlers."
By the time the youngest child of Leon and Anita Green became a state champion sprinter and long jumper at Kamiakin High School in Kennewick, Washington, word spread about her athletic skills. She was recruited by UCLA, Indiana, BYU, Washington and nearby WSU.
She just kept getting better. Much like her sports idols, Olympic gold medalists Gail Devers and Jackie Joyner-Kersee, Green was a special talent. She won the Pac-12 long jump as a freshman, which on a 1-10 scale of difficulty is pushing 10.
That was 25 years ago. Two weeks ago, Green stood on the sideline at USC's Cromwell Field as the Pac-12's latest freshman sensation, Arizona's Johnnie Blockburger, won the 400 meter championship.
Green is Blockburger's coach, one of the few times in league history that a woman has coached a man to a Pac-12 title.
Neither term it as unusual or groundbreaking.
"I wouldn't use the term daunting; I'd use the term challenging," Green says. "I know there are some coaches who will tell you 'men coach men and women coach women,' but Coach (Fred) Harvey doesn't do it that way. This year my group is roughly 10 on the men's side and eight on the ladies side.
"You do what's best for everyone; you figure out a way to make it work."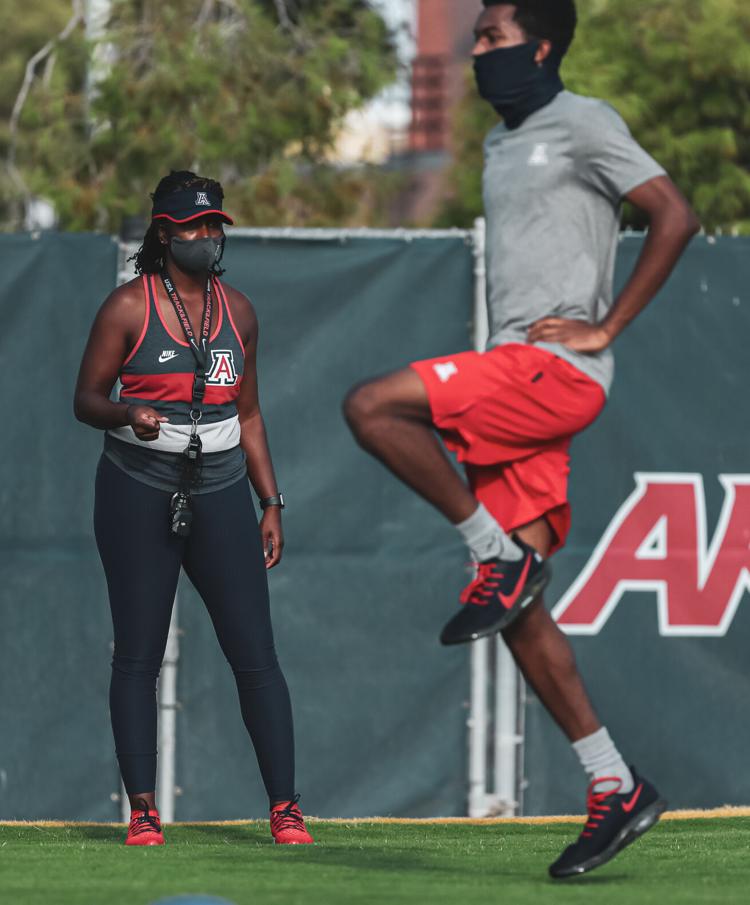 Blockburger, a state champion from Tucson High, has benefited from Green's coaching, quickly becoming a strong national championship contender. He didn't grow up in the old-school way of coaching. He watched his father, Sheldon Blockburger, go beyond gender stereotypes in college athletes, coaching three-time Arizona high jump All-American Brigetta Barrett to gold in the 2012 Summer Olympics.
"Yes, definitely, I'd say Coach Green is very motivating when we are on and off the track," Johnnie Blockburger says. "She makes sure we're always on point."
Harvey was one of the Pac-12's first coaches to hire a woman, former UA and Santa Rita High School track standout Dawn Boxley, to coach men's events. Ultimately, Boxley and Green exchanged responsibilities; Boxley became the track program's director of operations and Green moved back into coaching. She initially coached four years at her alma mater, Washington State, before moving to Purdue to concentrate on making the 2004 Summer Olympics. That lifelong goal was, in part, wrecked when she tore her Achilles tendon.
"I grew up in a family of 10 children — five boys and five girls," says Harvey. "I've always felt strongly about opportunities not being defined by gender, or race. I've always made it clear to my female coaches the importance of coaching both genders. It makes them more marketable, and it enriches our program."
Harvey isn't just blowing smoke. A year ago, he hired former Georgia assistant coach Tatijana Jacobson to coach both male and female jumpers and decathlon/heptathlon athletes.
Green's journey to Tucson — to becoming Johnnie Blockburger's coach — took a long and winding trail.
After her Achilles injury, she talked to Arizona athletic director Jim Livengood, who had been her AD at Washington State. Livengood encouraged her to apply for a job at the UA. She ultimately began working in the school's marketing department, training part-time with Harvey. The two connected. He soon offered her a job as the track team's director of operations.
"It was a leap of faith to come to Tucson, but I just love it here," says Green. "When I decided to hang 'em up and concentrate on the next phase of my life, I was able to summon the same passion. "
Work ethic runs deep in Green's family. Her late father, Leon, worked for the Burlington Northern Railroad for 38 years, driving about an hour to and from work each day in southern Washington. Her mother, Anita, was a stay-at-home mom.
"My parents didn't complain," she says. "It was, 'Just get it done.'"
Like mother, like daughter.
Francesca recently adopted three foster children: Devin, Dominic and Issy. Her mom moved to Tucson to live with her and help raise the kids, all of whom are under 5.
"It's a blessing to coach with Fred. He has allowed me to do my job and be a mom," Green says. "My mom is a rock. The support system I have allows me to follow my passion. I love being a mother. I love coaching. The way I look, I've never worked a day in my life."
Contact sports columnist Greg Hansen at 520-573-4362 or ghansen@tucson.com. On Twitter: @ghansen711