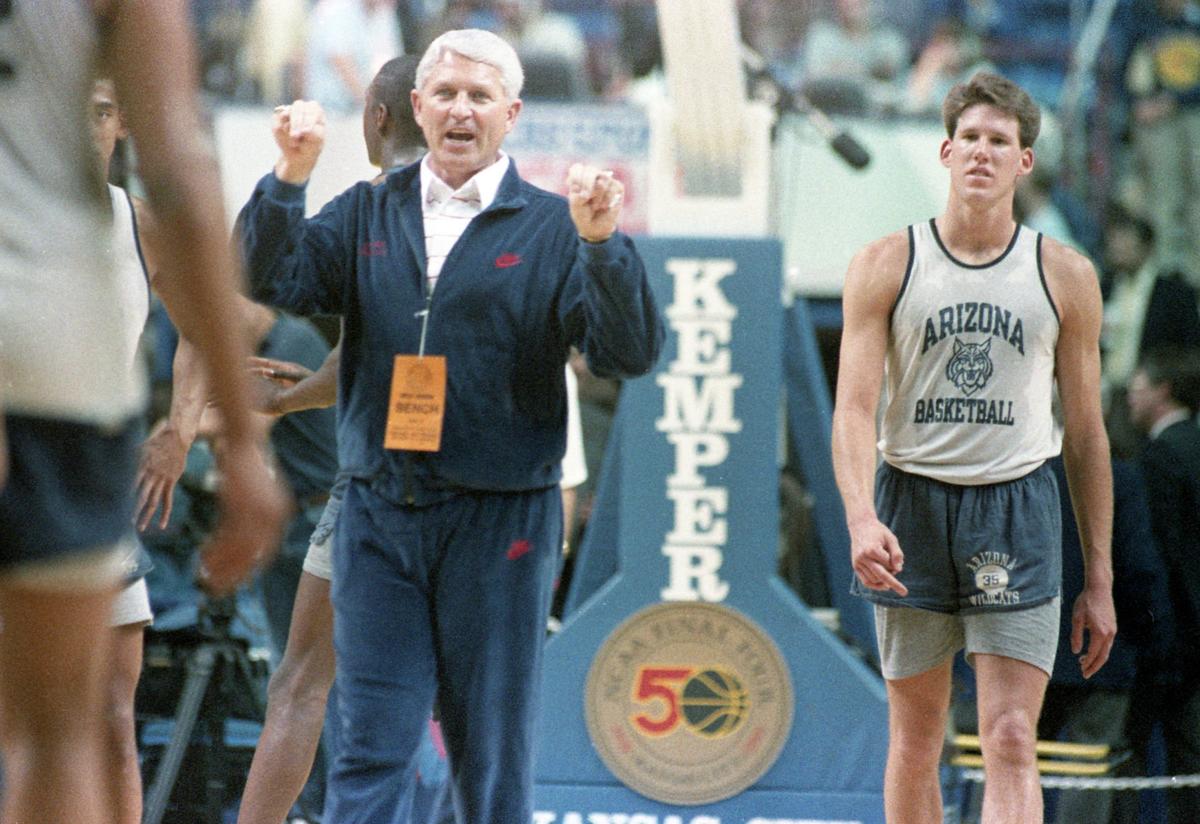 Inside Gate 7 at the Gila River Arena, home of the NHL's Arizona Coyotes, a room dedicated the 220 men and women elected to the Arizona High School Coaches' Hall of Fame is open to the public.
If you look closely, you'll see plaques of 15 high school coaches from Tucson, dating to 1930s Tucson High football coach Rollin Gridley to 2000 and 2001 Sahuaro High School state champion basketball coach Dick McConnell.
Somehow, in the 36 years the AHSC Hall of Fame has been inducting the state's leading coaches, it overlooked Hank Slagle, who is possibly the most successful high school baseball coach in Arizona history. Or maybe there should be no qualifier — no "possibly" — when it comes to Hank Slagle's baseball coaching career.,
From 1942 to 1954, he coached the Badgers to 10 state championships, which included a national-record 52 consecutive victories.
Not only that, Slagle is not among more than 300 members of the UA Sports Hall of Fame. How can that be? Slagle still holds the school's single-season batting average record, .506, set in 1937. When Slagle graduated, Arizona baseball coach Pop McKale, who piloted UA baseball from 1915-49, said that Slagle was "one of the two best players" he had ever coached.
And it's not like Slagle was an interloper, an out-of-towner who showed up, played a few seasons and moved on. Slagle was the state's leading baseball player at Phoenix Union High School in 1933 and 1934, leading the Coyotes to back-to-back undefeated state title.
And after he coached Tucson High to 10 state titles — mentoring Badgers Cliff Myrick and Lee Carey, who became state championship baseball coaches — Slagle became the first principal in Rincon High School history, and later, the first at Santa Rita High School.
How's that for a remarkable body of work?
In 1998, a few years before Slagle died, I asked him about being snubbed by the state Hall of Fame and by his alma mater's sports Hall of Fame. He took the high road.
"You know, my kids did all the playing and all the hitting," he said. "I assume that's the reason I've never been inducted."
Today, in Part 9 of our series on a century of Tucson sports, decade by decade, we examine Tucson's leading coaches at the high school, junior college and the UA.
Here are my choices as the leading coach of each decade: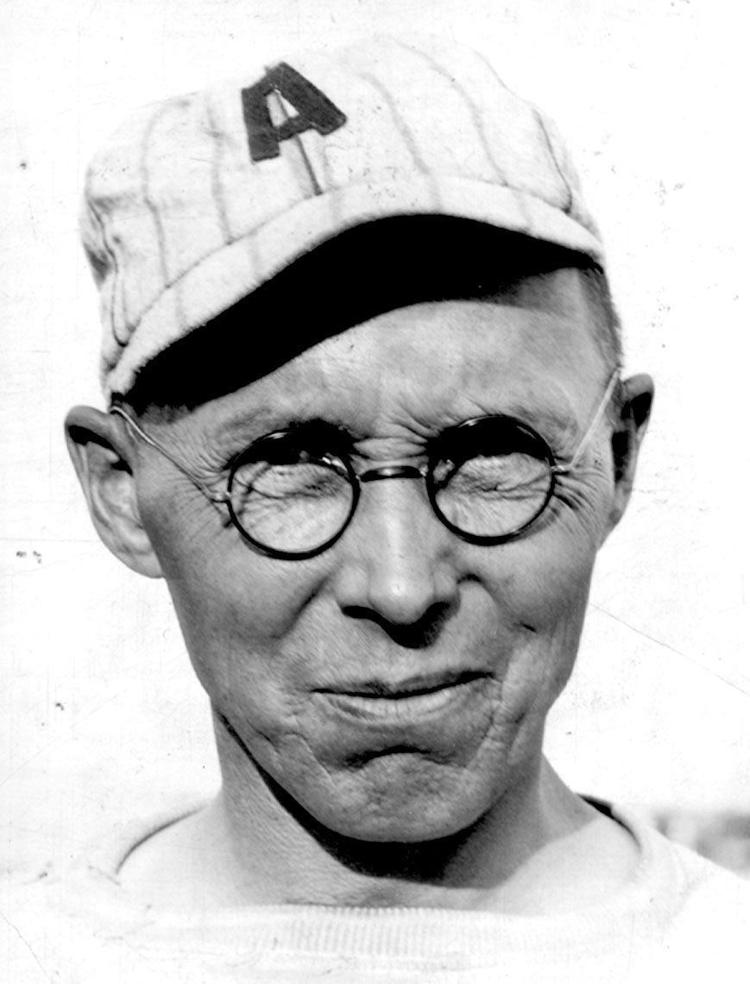 • 1920s: Pop McKale, Arizona. What you might not know about McKale is that he was the UA's head coach in baseball for 34 years, but also the head football and basketball coach. How did he do? McKale's win-loss record in basketball was 49-12; his record as head football coach was 49-13. He began his basketball head coaching career with 21 consecutive victories and closed it with a 9-0 streak. No wonder the city's most imposing sports facility carries his name. The UA record book lists McKale as Arizona's baseball coach from 1915 to 1919, and again from 1922-49. But according to the Star's coverage in 1920 and 1921 — when Asa Porter is listed as the head coach — McKale was referred to as the head coach, and Porter his assistant.
• 1930s: Tex Oliver, Arizona football. Born in Georgia, raised in Texas, Oliver played football at Army and earned his graduate degree at USC. He became Arizona's football coach in 1933 (and also its track coach) after developing a strong reputation at Santa Ana Junior College in California. Oliver's "Blue Brigade" went 32-11-4 in five UA seasons, beating bigger-name schools like Oklahoma State, Kansas, Oregon and Texas Tech. He produced the school's first NFL players, Tom Greenfield and Hoss Nielsen, and UA Ring of Honor quarterback Ted Bland. Oliver left Arizona for a multi-year contract at Oregon after upsetting the Ducks in 1937.
• 1940s: Hank Slagle, Tucson High baseball. Slagle was not just a good coach. After leaving Arizona, he reached Triple-A with the San Francisco Seals, a starting catcher in the same lineup with future MLB All-Star Dom DiMaggio.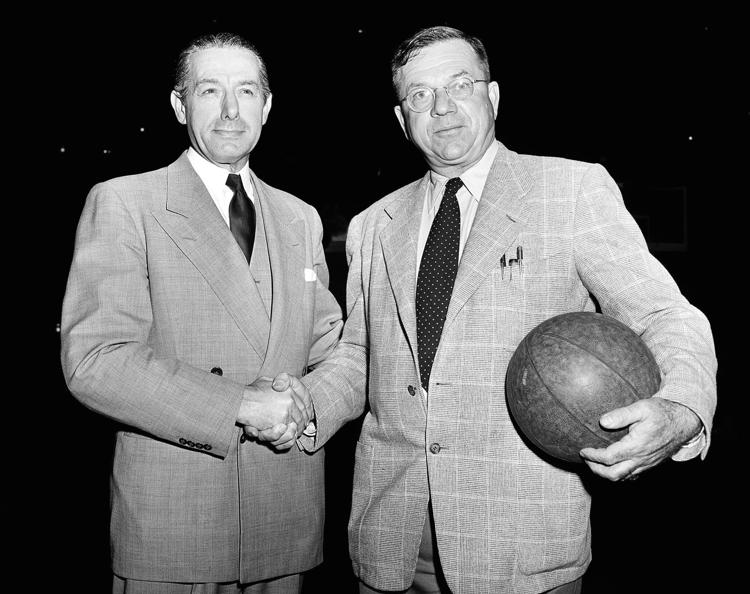 • 1950s: Fred A. Enke, Arizona basketball. Enke was the UA's first "free-market" coaching hire. The UA pulled him away from then-smaller school Louisville, where Enke — who grew up in Rochester, Minnesota — had been the head football and basketball coach as well as an early-era athletic director from 1923-25. Enke was the UA's basketball coach from 1925-61, winning 522 games. His peak years were 1950 and 1951, when the UA went 26-5 and 24-6, breaking into the Top 25 polls for the first time and playing in the 1951 NCAA Tournament, also a UA first. His peak years were accomplished almost exclusively with local players like Roger Johnson and Ed Honea. But his failure to recruit outside of Tucson cost him. Enke's 1955-59 teams went 46-82, leading to his forced retirement at age 65.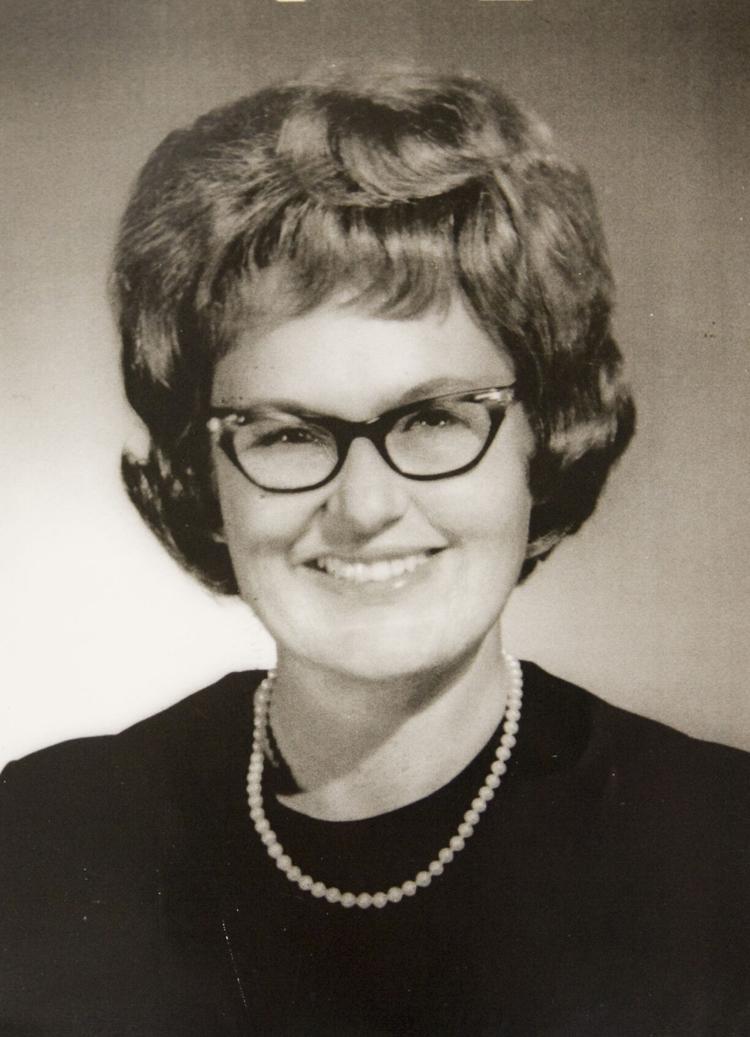 • 1960s: Sue Clark, tennis, Tucson High. Perhaps the least likely person to be on this list, Clark was not an athlete nor tennis player growing up in Van Horne, Texas, attending Sul Ross State College and later getting a masters at UA. But in 1958 she agreed to coach THS' girls tennis team. She was so successful it is head-shaking. Clark's Badgers won seven state championships in the 1960s as she built a national-record 213-dual meet winning streak. She didn't coach country-club, tennis-inclined players, but mostly taught entry-level THS players.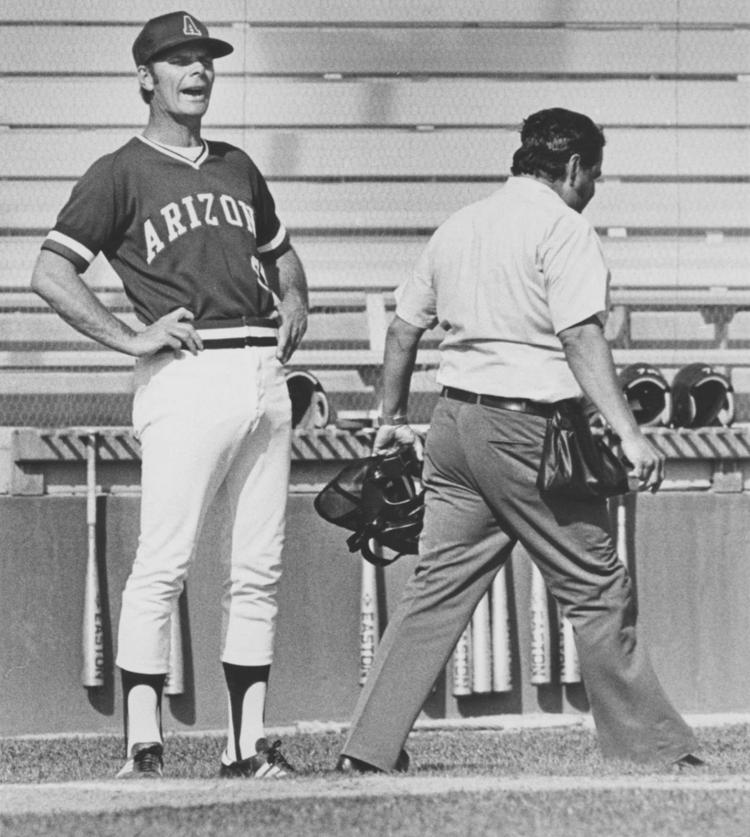 • 1970s: Jerry Kindall, Arizona baseball. Arizona had been a national power for a quarter-century but couldn't win The Big One at the College World Series, 0-for-7 under Frank Sancet. Kindall, who had led Minnesota to the 1956 CWS title — beating Arizona, of all teams, in the final game — had played for the Chicago Cubs and Cleveland Indians and seemed to be the coach-in-waiting at his alma mater, near his hometown of St. Paul. Instead, he moved to Tucson, confronted the nation's No. 1 baseball program — Arizona State — and beat the Sun Devils in the 1976 national title game, the first of three in his UA career.
• 1980s: Lute Olson, Arizona men's basketball. Olson's path to the Naismith Basketball Hall of Fame was a road less traveled. He grew up the son of a farmer in rural Mayville, North Dakota, graduated from Minnesota's Augsburg College, and coached at five high schools from Minnesota to Colorado to California before getting a shot at NCAA basketball, 1972 at Long Beach State. He agreed to coach Arizona for $60,000 plus income from a TV and radio show in 1983, where he found Arizona at the lowest level of Division I basketball, 4-22 a year earlier. By 1988 his team was ranked No. 1, reached the Final Four, 35-3 overall, perhaps the single greatest team in UA history, any sport.
• 1990s: Mike Candrea, Arizona softball. An ASU grad, hired away from tiny Central Arizona College, Candrea led Arizona to four NCAA championships in the 1990s, becoming the nation's No. 1 softball program, which led to his berth as coach of USA's 2004 Olympic gold medal team.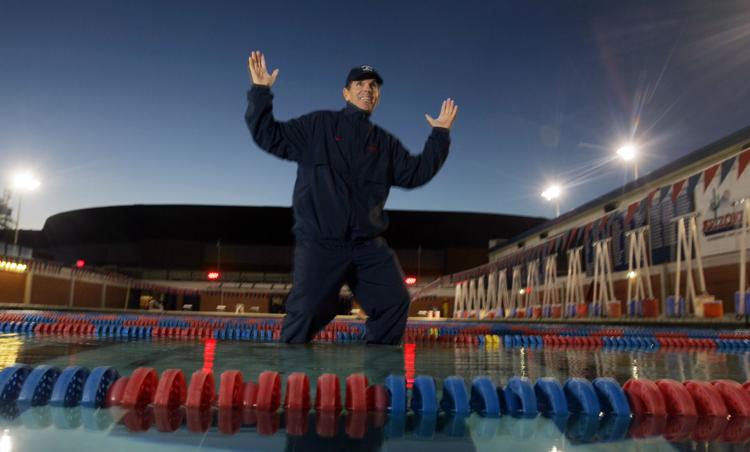 • 2000s: Frank Busch, Arizona swimming. A club coach on the Ohio-Kentucky border near his hometown of Cincinnati, Busch took control of a low-level Arizona swimming program in 1989 and six times became the NCAA coach of the year, culminating with the 2008 NCAA titles in both men's and women's swimming. Busch produced 48 Olympic swimmers, coached 10 Olympic gold medalists and was 11 times the Pac-10 coach of the year.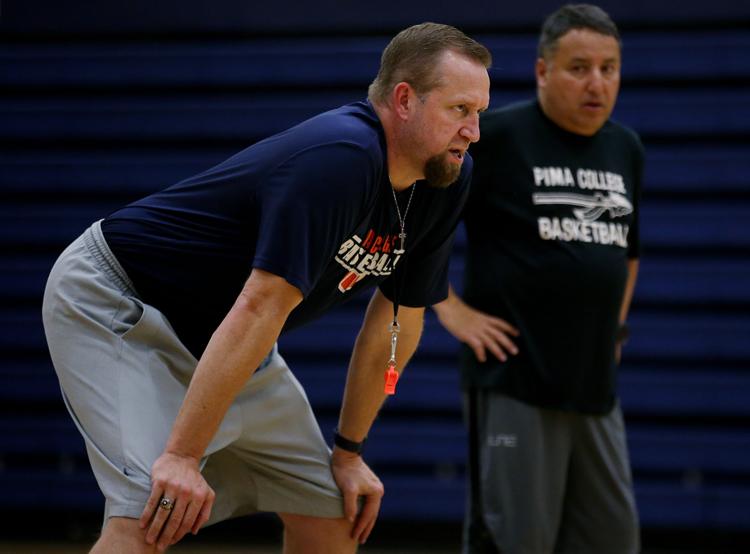 • 2010s: Todd Holthaus, Pima College women's basketball. Talk about humble beginnings: Holthaus grew up in rural West Union, Iowa, and began his college career at Iowa's small Waldorf College, later a star player while earning a degree at Grand Canyon. After robust success as the girls basketball coach at Flowing Wells High School, Holthaus was hired by PCC for about $12,000 a year. From 2010-19, PCC's women's basketball team went 239-99 and played in the NJCAA national championship game in 2011 and finished in the top eight four times. Holthaus developed a literal Point Guard U for junior colleges, producing first team All-American point guards Abyee Maricigan, Sydni Stallworth and JJ Nakai.
Contact sports columnist Greg Hansen at 520-573-4362 or ghansen@tucson.com. On Twitter: @ghansen711
Be the first to know
Get local news delivered to your inbox!