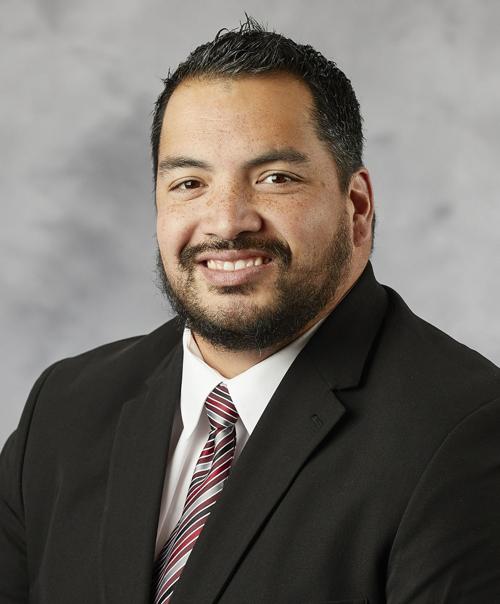 The correct pronunciation of new Arizona tight ends coach Jordan Paopao's last name is "POW-POW." It serves as a working definition of the rapid and profound way Jedd Fisch has begun his term as the UA's football coach.
Pow! Pow! After years of listless football, Fisch and the Wildcats have begun to fight back.
In a week's time, Fisch successfully raided the coaching staffs of UCLA and the Seattle Seahawks. He infiltrated the senior athletic administration at Arizona State for a coach who played at Ohio State and in the NFL. He tapped into UA school history to hire two College Football Hall of Famers. Fisch's most recent hire, cornerbacks coach DeWayne Walker, has spent 14 years in the NFL and has worked for Pete Carroll, Joe Gibbs and BYU legend LaVell Edwards.
In total, Fisch's new coaches have spent 37 years in the NFL — and he's not finished. He has yet to announce the acquisition of a defensive coordinator and a special teams coach. (Update: Fisch's clues indicate that Don Brown will be the Wildcats' new DC).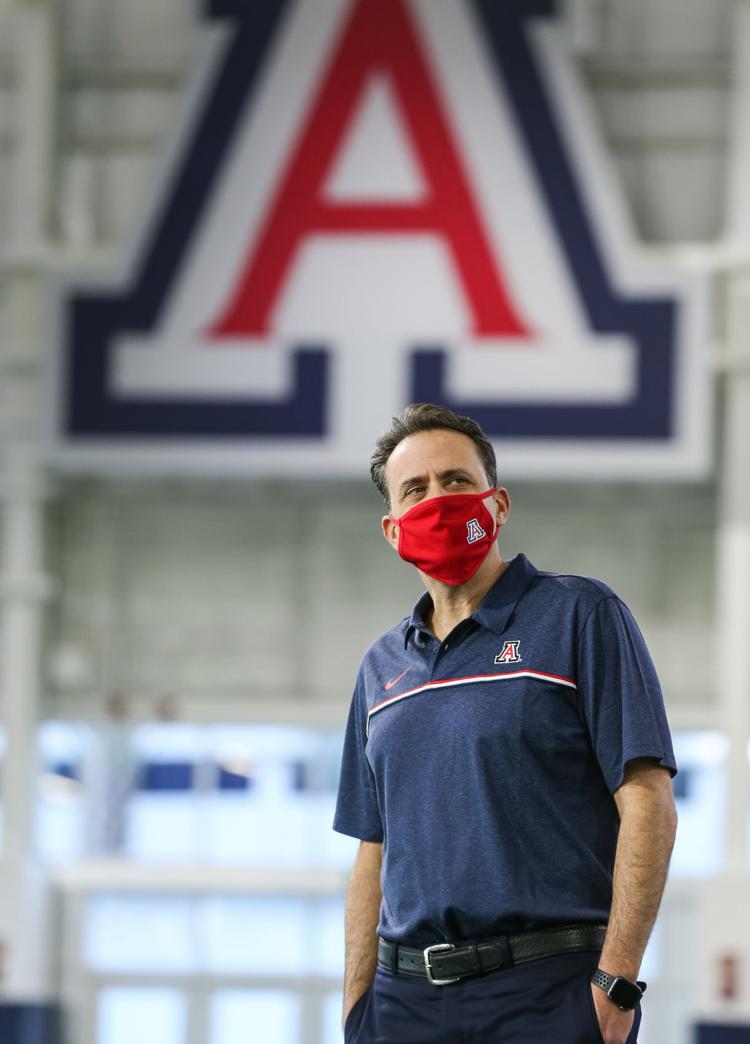 This is not the way Fisch's predecessors composed their coaching staffs, a dismal period in which Arizona sunk to become the Pac-12's least successful football program.
Rich Rodriguez and Kevin Sumlin hired beginners and unknowns, they hired sons of senior staff members, they hired men eligible to collect social security, they hired high school and junior college coaches. They hired men from UTEP and Ball State.
They exhibited almost no imagination. They did not adapt to the changing times of Pac-12 coaching. They got out-coached and out-recruited so thoroughly that Fisch is charged to clean up the debris from a school-record 12-game losing streak.
Picture this: When RichRod was hired in the fall of 2011, Joe Salave'a was Arizona's defensive line coach. Salave'a, a nine-year NFL veteran and All-Pac-10 defensive lineman at the UA in 1997, is from Oceanside, California, the fertile hub of Polynesian football recruiting. It is a football precinct that produced, among others, Arizona receiving standout Terry Vaughn and three-year starting offensive lineman Pulu Poumele, an area so abundant in football talent that it produced those from Junior Seau to Willie Buchanan.
After letting Salave'a walk, RichRod hired 65-year-old Bill Kirelawich, a crony from West Virginia. As soon as Salave'a was available, new Washington State coach Mike Leach hired him. Salave'a became the recruiting linchpin of Leach's 42-22 last six seasons at WSU. Now, Salave'a is making a similar impact as Oregon's assistant head coach.
As the Ducks' assistant head coach, Salave'a has helped to populate the Oregon roster with 18 Polynesian players. When Oregon beat USC in the Pac-12 Championship Game last month, the Ducks and Trojans had a combined 37 players of Polynesian descent on their rosters.
Washington alone has 24 Polynesian players on its 2021 roster, almost all recruited in part by Paopao, the UA's new defensive line coach.
Arizona is the school that set the pace for Polynesian recruiting in the 1980s and 1990s. It was a critical element to Dick Tomey's success as Arizona won the second most conference games in Pac-10 football from 1990-99.
RichRod did not hire a Polynesian coach through his firing in 2017. By then, the league's "Big 4" — Utah, Oregon, USC and Washington — had taken command of Polynesian recruiting in the conference.
In 2020, every school in the league had a Polynesian assistant coach except Arizona. Some, including Stanford (Duane Akina, Tavita Pritchard) and UCLA (Jason Kaufusi and Johnny Nansen) had two Polynesian assistant coaches.
In 2008, the Pac-10 had four Polynesian coaches. Now it has 14.
It took Fisch about 10 days to correct the direction of Arizona's recruiting, which had reached the crisis stage. He hired Seahawks run-game coordinator Brennan Carroll, a former recruiting coordinator at USC. That's a coup like few others in the UA's history of hiring assistant football coaches.
Fisch then hired Paopao off the UNLV staff. Before his one season in Las Vegas, Paopao spent seven years on Chris Petersen's staff at Washington. He has a direct link to the rich Polynesian pipeline in the Oceanside and San Diego area. His family tree includes seven football players — his father, Tony, uncles Paul, Ben, Buck, Junior, Joe, Mickey — who played football at Oceanside and created connections everywhere in the football community.
One of Sumlin's many errors at Arizona was relocating the school's recruiting emphasis to Texas. A former USC assistant coach who served under Tomey told me last week that the Pac-12 is built on California. "If they don't get back to establishing a presence in LA, they're dead," he said.
In that vein, former Arizona football player McCann Utu, 1988-91, has helped to form a Polynesian Alumni group of former UA football players to help, as permissible under NCAA rules.
Along with Willie Tuitama, Brandon Manumaleuna, Makoa Freitas and Edwin Mulitalo, McCann said he is in the process of filing a 501(c)(3) nonprofit status to start a Polynesian Alumni group. It's aim? Said Utu: "To have a voice in recruiting and other topics to support the football program at Arizona.
"We know we have a small voice that can make a big impact to being a positive contribution to the Arizona football program."
By the time Fisch was hired, the bulk of the Pac-12's recruiting Class of 2021 had been completed. It's a sobering look at the UA's lack of success.
A total of 29 Polynesian players have signed or committed to Pac-12 schools. Utah's Kyle Whittingham has seven Polynesian prospects in his Class of 2021; Washington has four. Even Colorado, a relative newbie to the league, has three Polynesian signees.
Arizona is the only school in the league without a commitment from a Polynesian prospect. It has more pledges from Texas/Louisiana recruits (eight) than California (four). That's got to change if Arizona is to be successful.
When Arizona was rebuilding from the John Mackovic mess in 2004, new coach Mike Stoops hired New York Jets receivers coach Mike Canales to be the UA's offensive coordinator. Stoops, like Fisch, was not afraid to surround himself with independent thinkers with bold résumés.
One of the first things Stoops and Canales did was to target Tuitama out of Stockton, California. The Wildcats beat Washington to get Tuitama, who was the player most responsible for Arizona digging out of Mackovic's hole and ending a nine-year streak of nonwinning seasons.
By the time Tuitama was a senior, setting school career records for passing yards and touchdown passes, Arizona won eight games and beat BYU in the Las Vegas Bowl. It had been a long, hard climb, one accomplished by skilled coaching, player development and thorough, well-designed recruiting.
In less than two weeks, Fisch has shown that he'll pivot from the failed paths taken by Rodriguez and Sumlin.
Contact sports columnist Greg Hansen at 520-573-4362 or ghansen@tucson.com. On Twitter: @ghansen711.