If you search the internet for "21 traits of an introvert," Sean Miller goes well into double figures.
He's not one for small talk. He's unusually intense. He doesn't desire to be the center of attention. He has a small circle of friends.
All of those elements were at work when Miller entered the media room at McKale Center on Tuesday. It could have been another of those tense, "drive back to Phoenix" debacles of the 2018-19 season during which Miller appeared to be the Most Unhappy Man in America.
Reading from a prepared script at the UA's annual basketball media day, Miller did not bury the lead.
He was quick to express gratitude for the support of UA president Robert C. Robbins. "I can't imagine a better relationship a college coach of any kind has with a president," said Miller.
And then: "I will continue as hard as I can to promote and reinforce a culture of compliance just as I have done for the last 10 years."
After that, Miller tossed the script aside and it was just basketball, X's and O's and stories on every conceivable topic from Steve Kerr and McKale Center to the weather, Nico Mannion and even the C.A.T.S. Life Skills Program.
It appeared to be Miller's way of saying that he's starting over, NCAA investigation be damned, as he put to use his vast public speaking skills that belie his introverted nature.
It was a clinic on how to be comfortable while being uncomfortable.
The man from Pennsylvania begins his 11th season in Tucson, and Tuesday he made you truly believe that he likes it here, hopes to stay, and that two years of uncertainty and anxiety have strengthened his resolve.
If you are a fan of UA basketball, it was a very good day.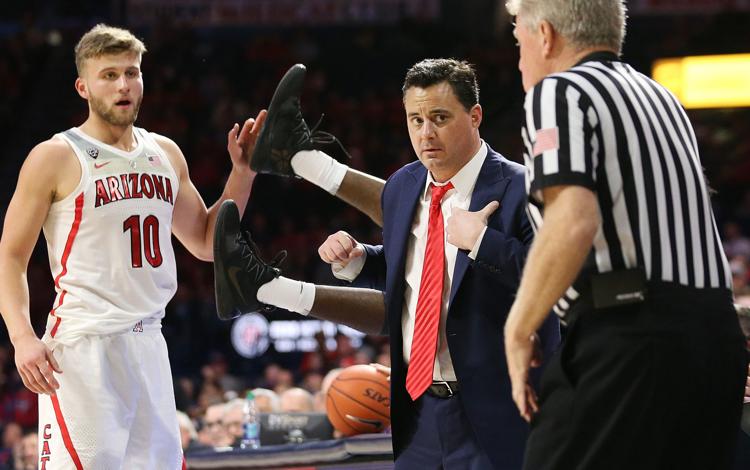 Do you realize that 12 of the nation's top recruits will be in attendance when Arizona stages its Red-Blue Game on Friday night? If the long investigation into Miller's program has damaged the product, it doesn't show.
"He's great at creating a family atmosphere," said Mannion, the treasured point guard recruit from Bobby Hurley's backyard. "I love it here."
Miller referred to Tucson as "a magical place" and to McKale Center as an "iconic arena that doesn't get enough credit."
"Tucson is the No. 1 college town in America," he said.
It almost felt like it was 2014 again, with Aaron Gordon and Nick Johnson and Rondae Hollis-Jefferson soaring to No. 1 in all the polls, setting the stage for a 67-9 run and a pair of Elite Eights that seemed to be the beginning of something as grand as Lute Olson used to deliver.
And then? Trouble that reinforced the capital T in Tucson.
To his credit, Miller has been careful not to dwell too much on those glory years, nor take credit for building something special at McKale.
"What once was doesn't mean it's the same today," he said. "We have a saying in the locker room — 'Don't ride the coattails of what has been done before.' "
Rather than create an I-told-you-so moment, dwelling on the ballyhooed recruiting class of Mannion, Josh Green and Zeke Nnaji, Miller referred to the recruiting platform he inherited from Olson.
"There were a lot of great freshman classes before I showed up," he said.
Coaching Arizona basketball is more of a balancing act than it has ever been. Coaching at Arizona today means that signing two or three of those five-star recruits who will be at the Red-Blue Game is much more critical than it was in 1989 or even 2009. That's because those who will be making their McKale Center debut on Friday are likely to be in an NBA uniform when the 2020 Red-Blue Game is played.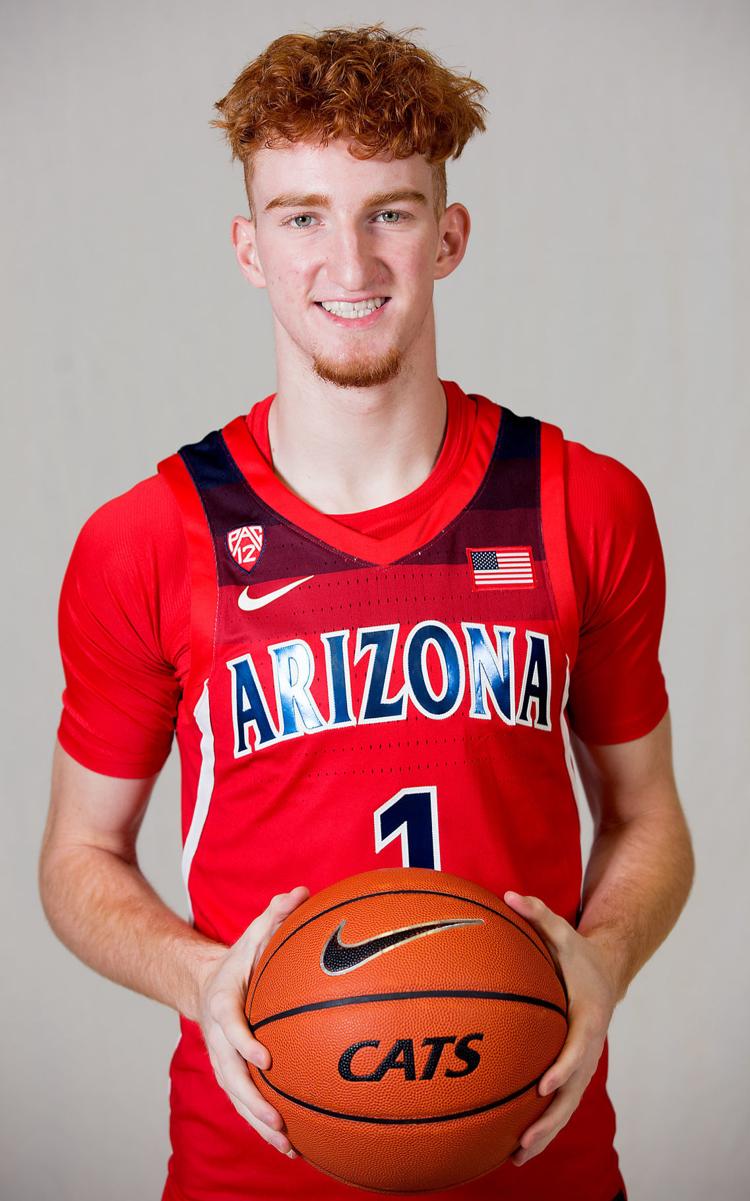 Arizona's recruiting ability doesn't appear to have been harmed by the long investigation by the FBI and NCAA. Santa Ana (California) Mater Dei High School point guard Devin Askew, the Nico Mannion of the Class of 2020, is scheduled to be at McKale on Friday.
In the middle of two angst-ridden seasons, Miller somehow maintained the school's recruiting reputation rather than fall back and pursue second-level prospects.
"We as a staff have never run from what's expected," he said.
In the middle of last year's 17-15 season, one that included six consecutive Pac-12 losses, Arizona parted ways with Miller's top assistant coach, Mark Phelps. Neither the school nor Phelps has spoken publicly about why he was suddenly gone.
Last week, Phelps' Twitter account was reactivated after eight months of darkness. In a capsule describing himself, Phelps lists a Bible verse, Jeremiah 29:11. It says, in part: "For I know the plans I have for you … plans to prosper you, not harm you, plans to give you hope and a future."
Sean Miller hasn't been known to quote from the Bible, but if he ever does, Jeremiah 29:11 is a perfect fit for Arizona's basketball program.