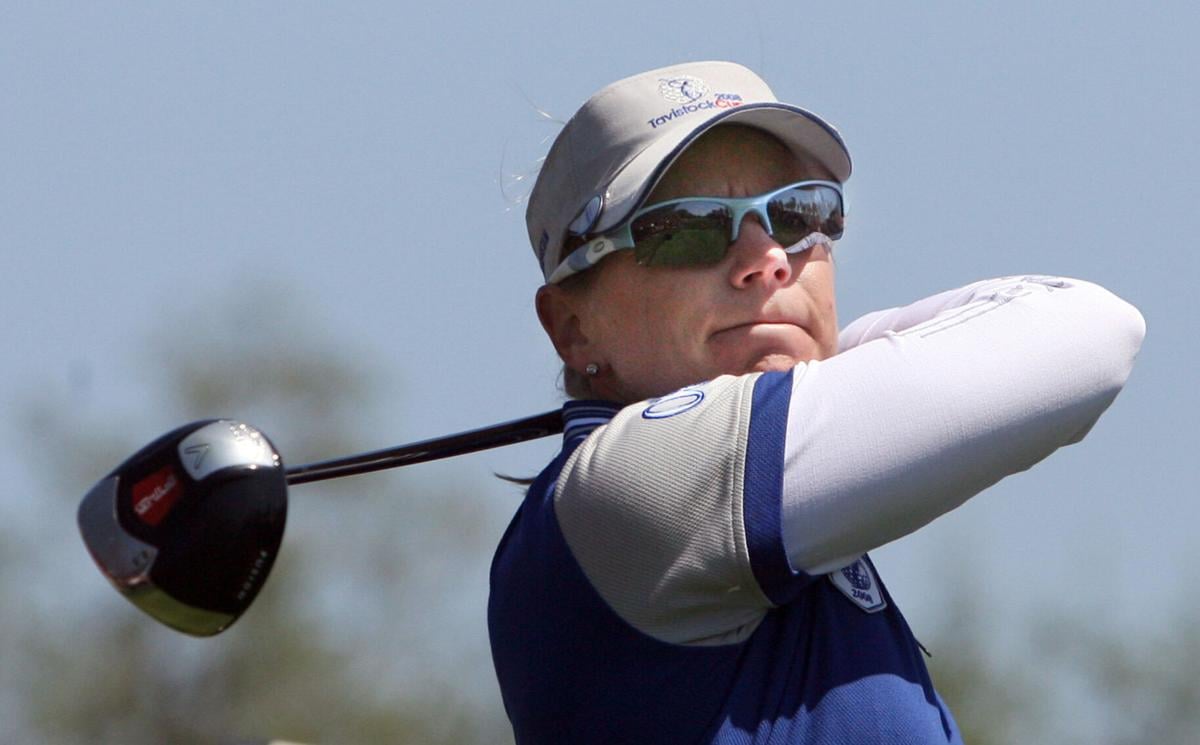 The math seemed perfect, almost like poetry. I would select Tucson's Top 100 Sports Figures of the last 100 years. My initial hesitation was that I would not find 100 worthy of such a list.
Tucson's high schools had produced 48 major-league ballplayers, 34 NFL players, 11 Olympic medalists, four NBA players, two PGA/LPGA Tour champions, five pro rodeo champions, three Wimbledon players, two Indy 500 drivers, two Super Bowl and Final Four referees, a Pro Bowlers Tour champion, owners of MLB and NBA franchises and a NASCAR champion.
And that didn't include dozens of accomplished coaches, administrators and those like 1970s UA president John P. Schaefer, the man most responsible for moving his school out of the middling WAC and into a mix with the big hitters of the Pac-10.
It didn't include those like Merle Miller, Jack Donovan and Mike Feder who grew up in faraway locales and moved to Tucson to help promote and establish Tucson as one of America's leading minor-league baseball cities.
After several days of research, I settled on a list of 137. It was initially closer to 200, but I soon decided that the Top 100 was to be Tucson-centric. It would include those who either attended Tucson high schools, did their life's work in Tucson or spent more than a season or two at the UA. I call it the Annika Rule.
Annika Sorenstam is surely the leading golfer in LPGA Tour history. She spent two seasons at Arizona, winning the 1991 NCAA championship. Under the Annika Rule falls those such as Rob Gronkowski, Jim Furyk and dozens of Arizona's top basketball players, from Damon Stoudamire to DeAndre Ayton.
Unless you were a Hall of Famer like Chuck Cecil or Terry Francona, or a once-a-lifetime, change-the-face of your sport athlete like Aari McDonald, I preferred to include Tucson attorney Burt Kinerk, a Tucson High and UA baseball player, co-founder of the Copper Bowl, the advisor/agent for Top 100 selections Sean Elliott, Tedy Bruschi and Michael Bates, and owner of a Kentucky Derby horse.
It is, at the core, a Top 100 of Tucsonans, for Tucsonans.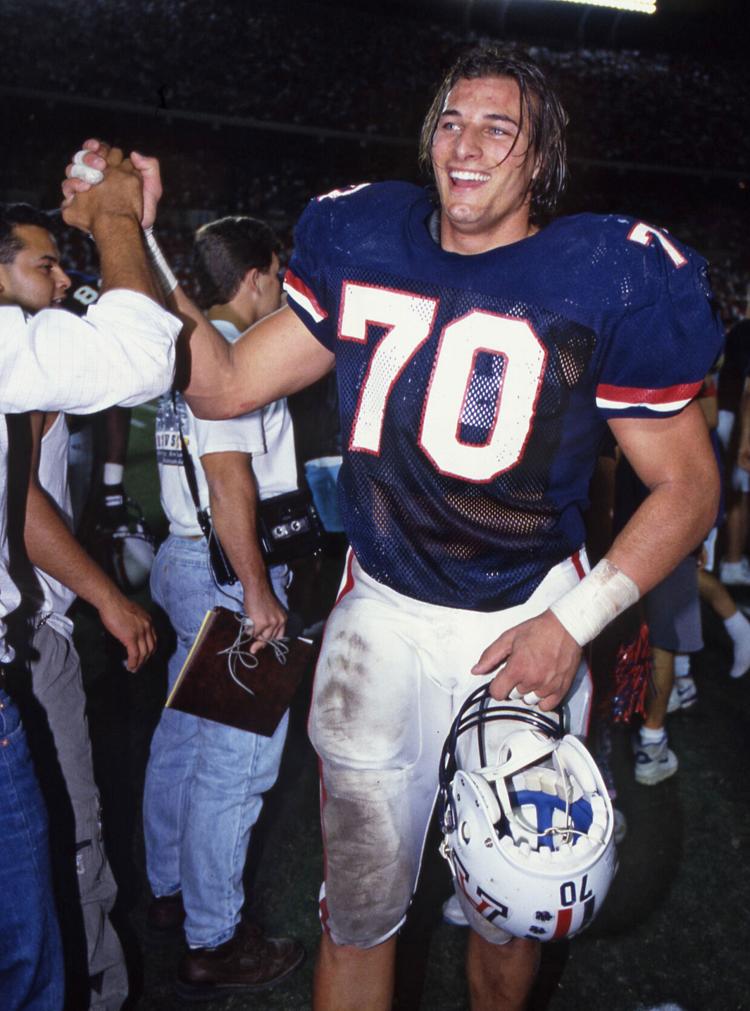 That didn't mean it was painful not to find a spot for those such as Ryk Neethling, the leading swimmer in UA history, a nine-time NCAA champion and gold medalist from South Africa. Reluctantly, I did not include football's Duane Akina and basketball's Jim Rosborough, whom I consider two of the three leading assistant coaches in UA sports history.
But I did include their contemporary, assistant baseball coach Jim Wing, a three-time College World Series champion who attended Tucson High School and graduated from the UA.
John Fina of Salpointe Catholic High School became a vital part of Dick Tomey's growth to prominence and went on to play 11 years in the NFL. My bad. Rick LaRose, who coached both the UA men's and women's golf programs to NCAA championships in the 1990s, was inducted into the Golf Coaches' Hall of Fame long before he retired. I was way off on that one.
Jim Grabb, who grew up in Tucson and became an All-America tennis player at Stanford and a Wimbledon doubles champion, did not make the Top 100. He left Tucson as a high school junior to pursue his tennis career and life's work elsewhere. Nor did Rodney Peete, who also grew up in Tucson and left town as a junior at Sahuaro High School. Peete made his name at USC — he was No. 2 in the Heisman Trophy balloting in 1988 — and played 15 years in the NFL.
I chose to go a different route, selecting, among others, Cholla High School's Vance Johnson, who stayed home, won the NCAA long jump championship at Arizona, was a Wildcat All-Pac-10 football player and a three-time Super Bowl receiver with the Denver Broncos.
Someone with a media platform will come along in the next decade or two and select their own Top 100. That list might not have the historical perspective I chose to employ.
My Top 100 includes 23 sports figures from the formative years of Tucson sports, 1921-71, including barrier-breaking Black athletes Hadie Redd, Joe Batiste, Ernie McCray, Billie Harris, Ed Brown, Willie Peete and Hayzel Daniels.
It is not necessary to dilute — or add to — the Top 100 by creating a separate honorable mention list, one that would surely have included Bob Elliott, Roger Johnson, Willie Williams, Ricki Rarick, Jim Fogltance, John Gleeson, Charles Ott, Pat Darcy, Tom Pagnozzi, Bobby DeBerry, Chris Rastatter, David Adams, Ed Vosberg, Rich Ellerson, Sean Harris, Jay John, Brooks Reed, Caitlin Leverenz, Don Pooley and so many more.
Their sports accomplishments in Tucson speak loudly, and forever will.
Contact sports columnist Greg Hansen at 520-573-4362 or ghansen@tucson.com. On Twitter: @ghansen711