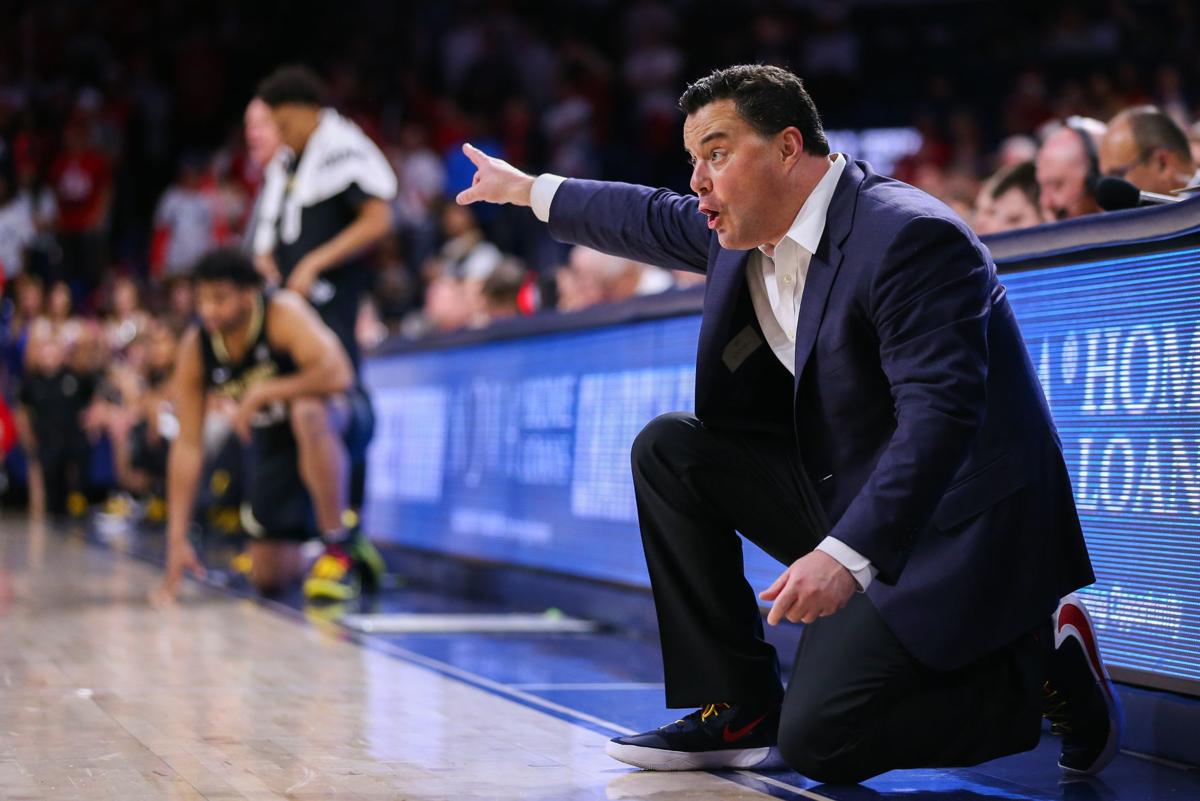 The Washington Huskies won the 1984 Pac-10 basketball co-championship, their first league title since 1953, and ultimately beat Duke to reach the Sweet 16. Huskies coach Marv Harshman, then 65, was selected Pac-10 and NABC coach of the year.
If anyone in college basketball was deemed untouchable that season, it would've been Marv Harshman, right?
But in a hotly contested loss against UCLA at Pauley Pavilion on March 1, Harshman was assessed two technical fouls and ejected.
In Seattle, UW president William Gerberding was incensed — not at the refs, but at his coach. Gerberding called Washington athletic director Mike Lude and ordered him to publicly reprimand Harshman and to instruct the coach to leave Los Angeles and return to Seattle before a game at USC two days later.
A few weeks ago, Lude told me he worked to get his president to agree to a compromise. Lude would fly to L.A. and sit on the bench in the UW-USC game, as if to monitor Harshman's sideline behavior. As awkward as it looked, Lude sat on the bench at the USC game.
"My goal was saving Marv's job," said Lude.
He didn't. A year later, even as the Huskies won another Pac-10 co-championship, Geberding forced Harshman to retire. At the time, Harshman had the most victories of any active coach in college basketball. That summer, he was inducted into the Naismith Basketball Hall of Fame.
There was never a hint of breaking NCAA rules at Washington. Harshman was essentially fired for what his president deemed poor public perception.
In his book "Walk the Line," Lude wrote that "Gerberding didn't like the way Marv hollered at his players, and in Gerberding's opinion, degraded them."
On the day Harshman "retired," 278 of his former UW players showed up at Hec Ed Pavilion to honor him. Yes, 278 players.
I was thinking of Harshman's exit from Washington after watching HBO's "The Scheme" Tuesday night, a disturbing program in which Arizona coach Sean Miller was captured on an FBI wiretap working the seamy side of college basketball. Miller's language was distasteful, to put it politely.
Can you imagine the parent of a top-100 recruit watching "The Scheme" and thinking, "I want my kid to go to Arizona?" Probably not. The UA's brand, in basketball and in all things — its public perception — was surely diminished by the HBO program.
The UA issued a statement Wednesday saying that the documentary "does not change our approach to allegations surrounding our men's basketball program" and that the university looked forward to "the conclusion of the process."
I believe UA president Robert C. Robbins is committed to giving Miller due process, and I fully believe Robbins would fire Miller if it is proved that the coach illegally paid recruits or street agents. That hasn't happened. Miller's image continues to take a beating, but there is no smoking gun.
So what's the endgame here?
At Robbins' direction, the UA has paid more than $1 million to the international law firm Steptoe & Johnson to investigate its own basketball program, inside and out. Robbins did not wait for the slow-moving NCAA to deploy its investigators. Other than Miller and fired assistant coach Book Richardson — who has told me he will not divulge what he knows — no one could possibly know more about the facts than Robbins.
Unless the Arizona Board of Regents intervenes, the next step — however long it takes — is for the NCAA to complete its investigation and release a notice of allegations. If the NCAA rules that there was a lack of institutional oversight, Robbins' job could be at risk.
My opinion is that Miller is in a lose-lose situation, and it has nothing to do with the language he used in "The Scheme."
Whether he survives as Arizona's basketball coach depends on the severity of the NCAA sanctions and his on-court success next season. If Miller can coach Arizona's returning personnel to a winning Pac-12 record — if he can add enough 11th-hour talent to his roster to finish .500 in the league — it'll be a surprise. The grad-transfer model hasn't helped Arizona much.
Even without an NCAA investigation, it's difficult to imagine a basketball school with Arizona's platform retaining a coach whose team is not nationally relevant three years in succession, although this season's team didn't get a chance to show what they could do in the NCAA Tournament due to the coronavirus.
UA athletic director Dave Heeke has not renewed Miller's contract, which is often an automatic, five-year rollover agreement at top-25 programs. It would be irresponsible of him to extend Miller's contract until the NCAA investigation is complete. Surely, the Board of Regents would not approve such a recommendation.
As a result, Miller has two seasons left on his contract.
By comparison, Oregon State coach Wayne Tinkle and Utah's Larry Krystkowiak, neither of whom has coached in an NCAA Tournament since 2016, both have contracts through 2023.
But Oregon State and Utah aren't Arizona. The expectations aren't close to the same. The clock ticks on Miller's years at the UA, but as yet there is no predictable expiration date.
Contact sports columnist Greg Hansen at 520-573-4362 or ghansen@tucson.com. On Twitter: @ghansen711
Be the first to know
Get local news delivered to your inbox!