At the 1932 state championship, Tucson High shortstop Ted Bland hit the first pitch of the game for a home run in a win over Phoenix Union High School. It was the only home run hit by a Badger all season. What are the odds of that?
Almost 10 years to the day later, his brother, Badgers second baseman George Bland, scored the winning run in the bottom of the final inning to win the 1942 state championship, also against Phoenix Union.
That's a record of sorts that'll never be broken. Ted's 1932 home run gave Tucson High a lead it didn't relinquish; George's run gave the 1942 Badgers the deciding run.
Between them, a decade apart, the Bland brothers played on seven state championship teams at THS — football, basketball and baseball. That's another Tucson prep record unlikely to fall.
Today, in the eighth installment of 100 Years of Tucson Sports, decade by decade, we examine the most formidable high school records in the history of the city.
The Bland brothers left quite a legacy in Tucson sports. Ted became the UA's first nationally recognized football All-American, a quarterback of the early 1930s. His name is on display for posterity at Arizona Stadium, the first listed in the Ring of Honor.
He was tragically killed in a battle against German troops outside Paris in 1943. He was only 29.
George, who went on to play baseball and football at Arizona, visited Ted's gravesite before he was to embark with American troops to the Battle of the Bulge a year later. But George Bland was shot by a German sniper before arriving at the battle. Seriously injured, he was hospitalized and missed the bloody battle in the winter of 1944-45, which probably saved his life.
He graduated from Harvard, returned to Tucson and became an oral surgeon and a key part of the Tucson Conquistadores before his death in 2016.
Here are the top records in Tucson prep sports, decade by decade:
1920s: Tucson High running back Hayzel Daniels gained a state-record 301 yards against Douglas High in 1925, a record that endured until 1957. Daniels was twice the state's football player of the year. But because he was Black in an era of segregation in Tucson and elsewhere, Daniels was not recruited by any colleges. He went on to become a successful attorney and judge in Phoenix.
1930s: Ted Bland scored seven touchdowns in a 1931 game against Bisbee High School. They weren't cheapies, either. Bland's scoring runs were from 56, 49 and 47 yards. He also returned a punt for a 75-yard touchdown and caught a 19-yard pass for another score. His record at the big-school level was not broken until 2011.
1940s: Tucson High won eight consecutive state baseball championships, 1939-46, which included a 52-game winning streak. George Bland scored the winning run in the '42 state title game on a single by THS' Corky Moore, who was later killed at Iwo Jima late in World War II. The tragic part of THS' eight state championships is that Moore was one of seven players killed in the war, a horrific toll that took the lives of ex-Badger baseball players Frank Kempf, Ted McGrath, Bill Lowell, Richard Beck, Jack Chandler and Bill Sales.
1950s: Flowing Wells High running back Jim Faulks broke Daniels' 33-year-old record when he rushed for 314 yards in a 1958 victory over Duncan High School. Faulks, who moved to Tucson from Texas before his senior season, didn't do so with garbage-time rushes: He ran 90 yards for a touchdown on the opening kickoff and later scored on runs of 65, 26 and 11 yards. Faulks ultimately broke the city rushing record with 1,058 yards during a season in which Pueblo High School's Gary Clifford broke the state scoring record with 161 points.
1960s: As Pueblo High School roared to the state championship game with an 11-1 record, senior defensive back Rudy Quihuis intercepted 18 passes, which remains a state record. Quihuis was also an all-city baseball player.
1970s: Tough call. Let's call it a tie. From 1970-72, Rincon High School guard Gary Allen averaged 25.2 points a game, which remains a state big-schools basketball record for a career. Allen, who scored a career-high 49 points against Palo Verde High School in 1972, averaged a state-record 29.3 points as a junior, also a state record and broke the then-city record by scoring 557 points in the regulars season. Allen accepted a scholarship to BYU.
The other part of the '70s record deadlock was set by Sahuaro High School receiver John Mistler, who caught 21 passes for 292 yards in a 1975 victory over Sabino High School. Both shattered state records. Mistler, only a junior, caught a state-record 81 passes that year from future MLB outfielder Tom Wiedenbauer. Mistler went on to become an All-Pac-10 receiver at ASU and spent five years in the NFL. Arizona did not offer Mistler a scholarship, believing he was "too slow."
1980s: Outfielder Jim Kimbrough hit .619 for Sabino High School in 1983, a state record that has endured 37 years at the big-schools level. Kimbrough was no fluke; he went on to hit .381 at Pima College in 1985 when the Aztecs reached the NJCAA championship game, and led PCC with nine RBIs during the World Series.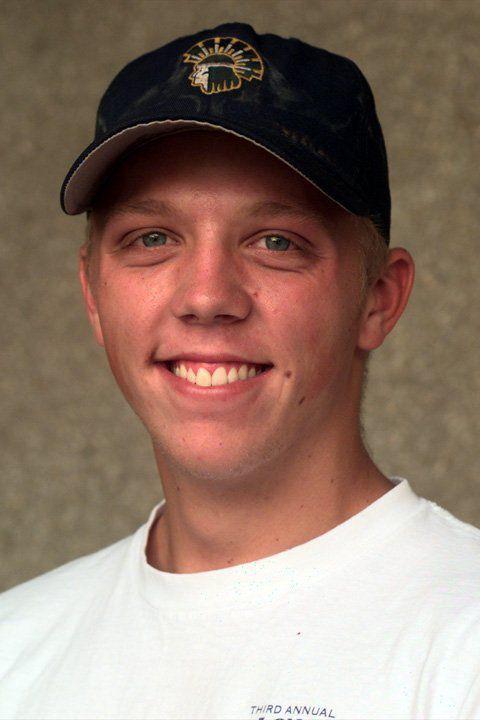 1990s: Two years after Canyon del Oro High School's Shelley Duncan set a city-record with 13 home runs, Palo Verde High School outfielder Will Smith hit 17 for the Titans, with a city-record 68 RBIs and a .605 batting average. He also went 8-3 as a pitcher, which, when you put it all together, probably qualifies as the top season ever by a high school baseball player in Tucson. Smith signed to play at ASU but instead was drafted in the sixth round by Texas in 2000; he reached Triple-A in three years but ankle, shoulder, foot and hip injuries scuttled his pro career.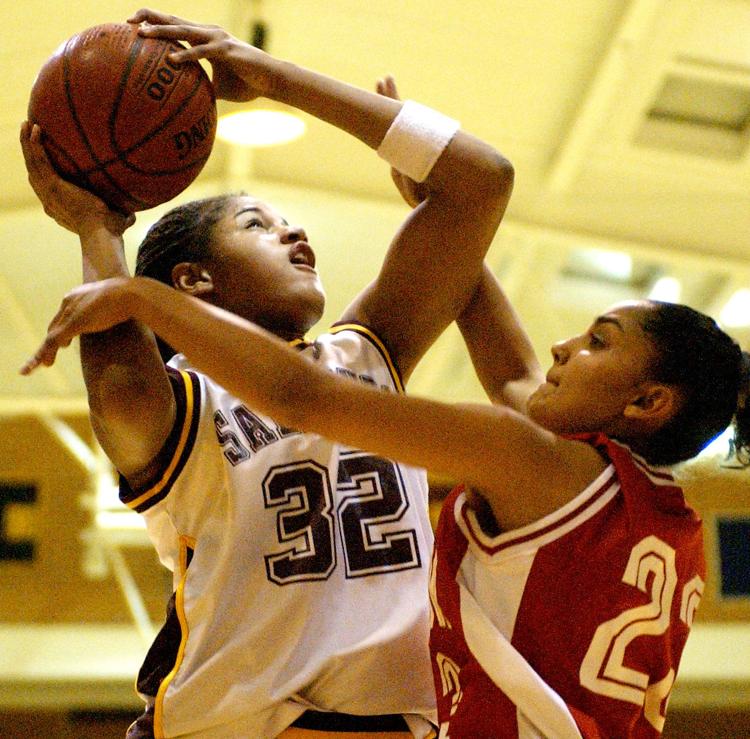 2000s: Salpointe Catholic High School basketball center Sybil Dosty set a still-standing state record with 525 blocked shots between 2000-04 and became a top 25-level recruit, signing with national power Tennessee before ending her career at Arizona State.
2010s: The toughest call of any decade. Let's divide it into three parts.
Single game record: Pueblo High School sophomore Alicia Reyes made an astonishing 17 3-pointers in a 2016 victory over Cholla, a game in which she scored a city-record 57 points for girls basketball. How good are 17 3-pointers in a game? The Pac-12 women's record is 11.
Single season record: As part of CDO's 35-1 softball championship season of 2011, pitcher-shortstop Mattie Fowler drove in 91 runs, obliterating the state record. Fowler also hit .569 with 17 homers and was 14-0 as a pitcher, perhaps the top individual softball season in state history.
Decade record: Sunnyside wrestler Roman Bravo-Young went 182-0 with four state wrestling championships at Sunnyside, 2015-18, a record that'll likely endure for decades.
Contact sports columnist Greg Hansen at 520-573-4362 or ghansen@tucson.com.
On Twitter: @ghansen711.
Be the first to know
Get local news delivered to your inbox!