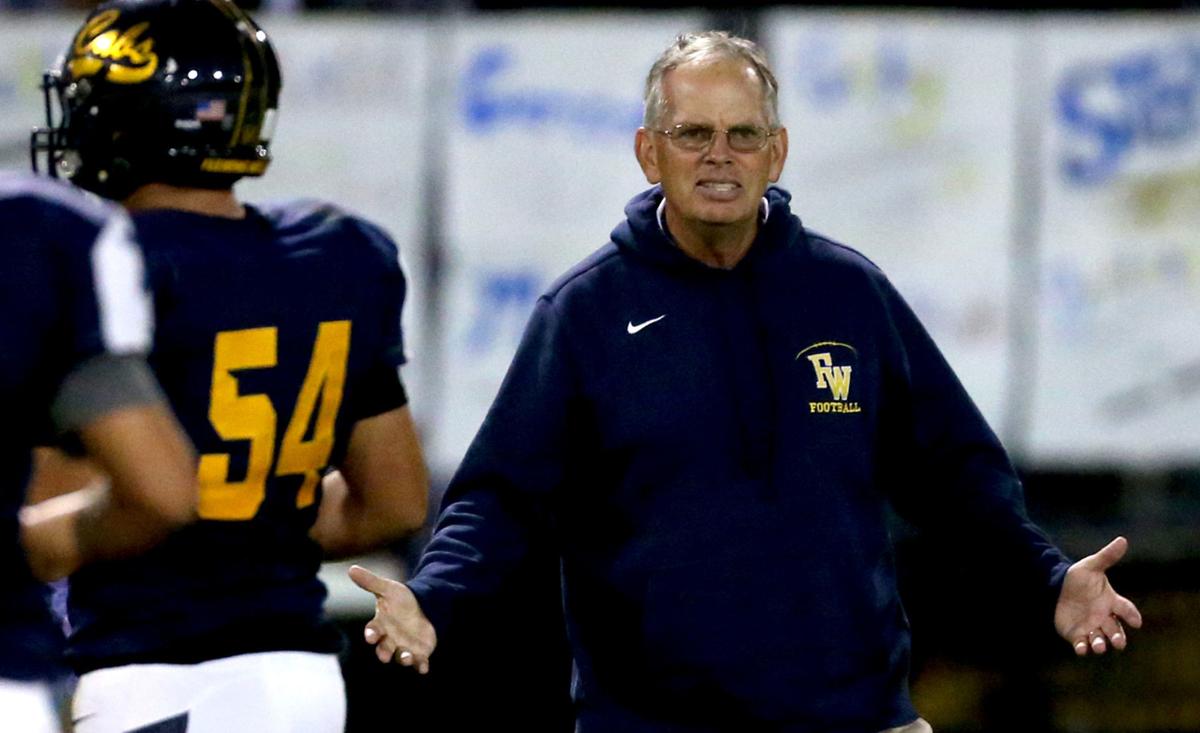 The art and profession of coaching high school sports is not without exemplary quality in Tucson. Check out Salpointe Catholic boys soccer coach Wolfgang Weber, who is in his 38th season, closing in on 700 victories.
Or check out Rincon basketball coach Rich Utter, going strong in his 31st year as the Rangers' head coach, 445 victories and counting.
Take a look at Catalina Foothills girls tennis coach Kristie Stevens, entering year 27, seeking her 15th state championship.
In his 24th year as Sahuaro's girls basketball coach, Steve Botkin's Cougars are 17-1 and ranked No. 3 in the state. Sahuarita's Chris Fanning, on the job since 1995, has coached the Mustangs to bookend state softball championships: The first in 1999, the latest in 2018.
What has changed — what is changing — is that there are fewer and fewer career coaches, legends like Vern Friedli and Dick McConnell, neighborhood coaches like basketball's George Genung and baseball's Oscar Romero, who made a decades-long career at one school.
Since the high school football season ended, seven of Tucson's 24 coaches have left their jobs. That's the highest one-year number ever to leave football head coaching jobs in Tucson history.
"I walked into a room of coaches at last spring's Hall of Fame luncheon and didn't recognize half the coaches," said Mark Brunenkant, who left his post as Flowing Wells' football coach last week. "We're a dying breed."
Brunenkant isn't dying; he will become the Caballeros new athletic director on July 1. Nor is he part of the 21st century evolution that has made high school coaching more of a quick stop than a career stop.
Brunenkant was the head football coach at Douglas, Catalina Foothills and Flowing Wells for the last 24 years, staying power that is becoming more infrequent.
Put it this way: In Rich Utter's 31 years as Rincon's boys basketball coach, the Rangers have gone through 10 head football coaches.
"When I was getting started, you had to scramble to get a coaching job with the freshman team or the junior varsity, and wait for someone to quit," said Utter, who spent eight years as an assistant at Rincon. "You don't see that any more."
Ironwood Ridge football coach Matt Johnson resigned last week. He coached the Nighthawks to the 2012 state championship, and although he's only 44, has already been a head coach for 15 seasons.
A month before he began his head coaching career in 2003, I had the pleasure to meet Johnson for lunch and talk about his future.
"This has always been my goal," he said. "When you play and coach for Vern Friedli, you want to impact the lives of young men the way he did. I could see myself doing this for a long time."
In high school football coaching, 15 seasons is now a lifetime.
It is a burn-out sport, a year-round position that involves 7-on-7 summer league tournaments, months of weight-lifting and fundraising, not to mention some awkward give-and-take with parents.
Johnson was paid a $3,800 stipend to coach Ironwood Ridge's football team last year. His full-time teaching salary was $44,000. I think someone forgot to add a zero to the compensation of a high school football coach.
"You've got to love it," said Brunenkant, the son of a former athletic director at Sunnyside and Salpointe Catholic high schools. "I knew what I was getting into and I knew that my wife and my kids had to be fully supportive.
"I didn't coach at one of the so-called 'football schools,' but I loved the challenge of building, through good years and bad, turning programs around. I've never regretted it."
There remain a handful of long-haul football coaches in Tucson: Sahuaro's Scott McKee, the son of a coach, is in his 15th consecutive year as a head coach. Salpointe's Dennis Bene is entering his 19th season.
But it is nothing like the 1970s and 1980s when Cholla, Flowing Wells, Sahuaro, Amphi, Tucson, Desert View, Pueblo and Rincon all went at least a decade with just one football coach.
Will Kreamer, former head football coach at Sahuaro and Santa Rita and part of legendary coach Ollie Mayfield's state championship teams at Tucson, recently wrote a touching memoir of what it was like to be part of a neighborhood football family.
He wrote about the change created by open enrollment, where, he said, "any player can play at any school they want with virtually no penalty."
The concept of one school being on top all the time — losing top players to an open enrollment kingpin — has made coaching retention a problem in Tucson and Phoenix.
It has made coaching far more difficult. It has splintered numbers and community support at all but a handful of schools.
"The AIA opened a Pandora's box with its transfer rules, and we've got to get that fixed," said Brunenkant.
"If we don't change, we'll never be able to get the numbers up at the schools that are struggling. It's like a slow death."
On the day Johnson left his coaching job at Ironwood Ridge, he posted a Facebook message declaring his intention to return to coaching someday.
Don't be a stranger, Matt.
Contact sports columnist Greg Hansen at 520-573-4362 or ghansen@tucson.com. On Twitter: @ghansen711
Be the first to know
Get local news delivered to your inbox!